Designing a kayak for paddling whitewater is extraordinarily complex; it is a far more 3-dimensional world than any Naval Architecture software has been programmed for. To produce a successful design for the highly-competitive and performance-orientated discipline of Kayak Cross, which will feature in the Paris 2024 Olympic Games, especially at a point this early in the discipline's history, where the sport is evolving almost as quickly as the designs, takes the challenge to a new level.
Success at an Olympic level is the result of supreme athletes, the professionalism of their preparation, and cutting-edge equipment. Nobody at this level of competition can rest on their laurels; not the athletes, not their coaches, and not the manufacturers of the boats they race in.
At Pyranha, we have put more work into the evolution of the next Evo than any kayak in our 52-year history; while our competitors were trying to match the performance of the original Rip-R Evo, we were setting the bar even higher.
Here's how…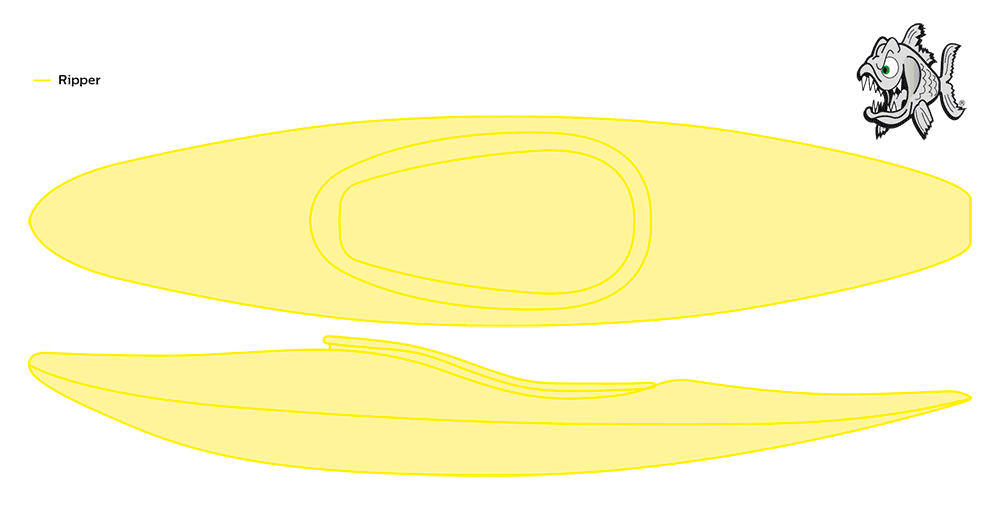 1: Tank Testing
2: CAD
3: Carbon Infusion Outfitting
4: Rip-R Evo 2 in Action
Available with or without fins…
Two versions of the Rip-R Evo 2 are available – the 'Rip-R Evo 2', and the 'Rip-R Evo 2 F'. Rip-R Evo 2 features a finely-tuned and carefully shaped hull, and Rip-R Evo 2 F takes this one step further by adding a pair of fins to the design.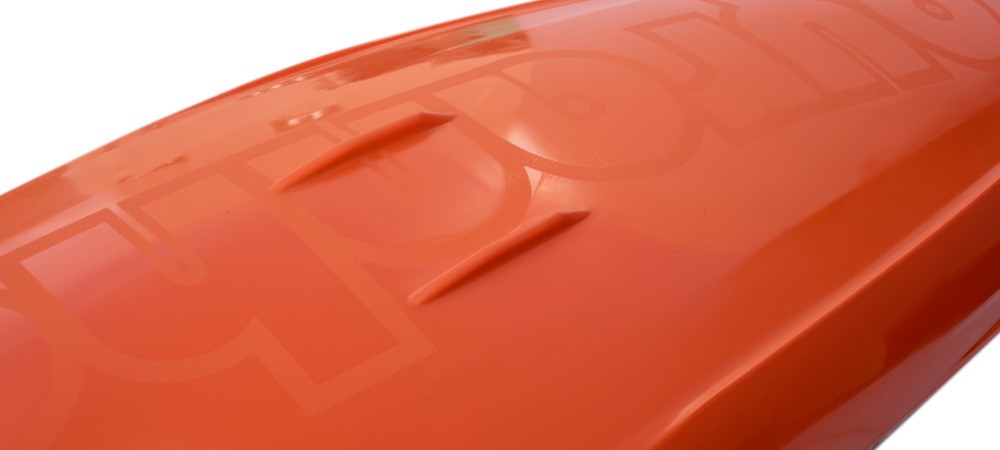 These fins give extra grip, especially in eddy turns, and are a huge advantage on the ramp, minimising contact points for far less friction and acting as a pivot point to help you lift the nose higher and get a drier, more directionally focused landing.
What do the athletes think…
"It paddles just like a slalom boat, only it's two thirds of the length and made out of plastic.

I'm also getting more out of upstreams; the Evo 2 sits on its tail nicely, but doesn't feel like it gets stuck. It seems easier to control, but still rotates super quickly and pops away better."

Joe Clarke, 2022 World Championships Gold Medallist (Rip-R Evo)
"I absolutely love it. Definitely feels quicker, and the backrest is a game changer; feels more stable with it!"

Kimberley Woods, 2022 World Championships Silver Medallist (Rip-R Evo)
"Absolutely amazing! It's just so much better than the original Evo.

When you grab that catch on the sweep, it stays. It doesn't slide, and then when you're coming back out, it goes straight back to being flat and actually runs, instead of sweeping and waiting for the nose to come down and then going back up. Yeah, it's rapid. It's class."

Etienne Chappell, 2022 World Championships U23 Silver Medallist (Rip-R Evo)
"The Evo 2 pushes far less water and the boat twitches less from side to side when moving forward. There's a big improvement on running speed.

The boat feels more stable, but with more grip and control when crossing flows and eddy lines."

David Bain, Design Team Member
There's more…
Check out the links below for more info and key features: