Wow, what an amazing first weekend of Park Jam we had! Round 2 was even better…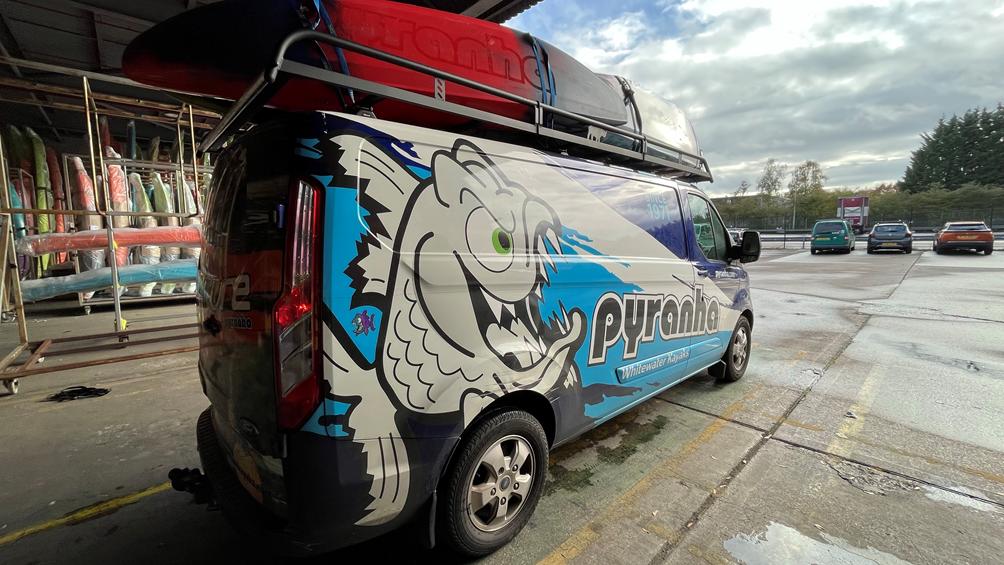 We arrived in Llangollen early to do a Team lap down the river before the main event started, it was awesome to see everyone crushing their way down the river!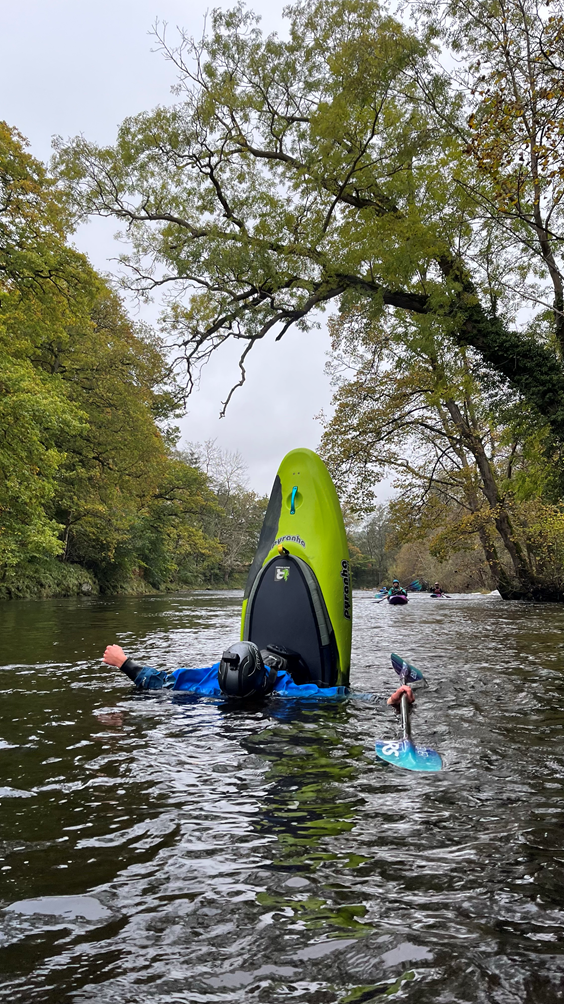 Around midday, the main event kicked off we had an amazing turnout! Everyone headed to the get-in where there is a huge eddy for everyone to chat before throwing whatever moves they want down the river. For me, it is amazing to see so many people enjoying my local run as much as I do!
It was so awesome to see so many young shredders on the water pushing themselves, jumping in the holes and styling their way out…
There was a few king of the waves, battling to stay on the longest, and of course, some carnage!
The main challenge of the day was an old-school challenge to throw the best move in one of Dave Manby's old kayaks; this thing is a beast, it's around 12 feet long and made out of fibreglass with a steel footrest, it was great to see everyone giving it ago!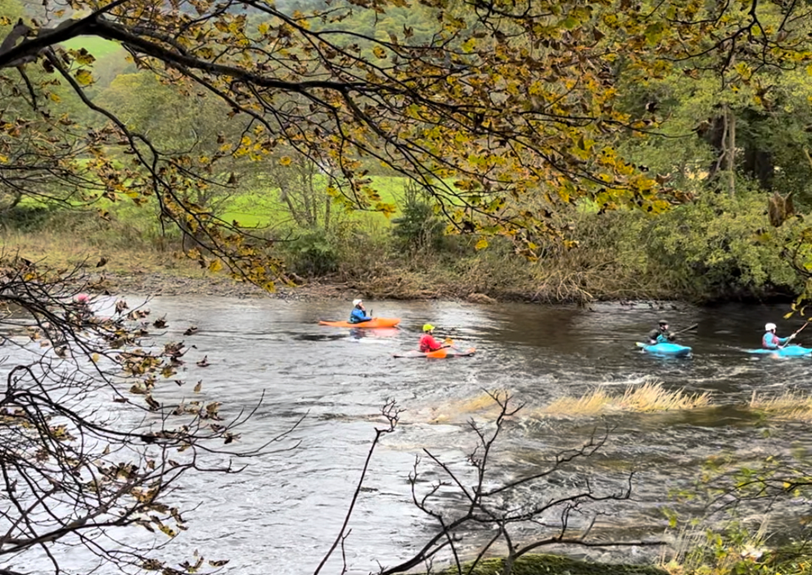 After a great afternoon paddling, everyone headed up to watch Bren's new film, talks, and prizes!
This was my first experience going to the Barrage; it is a great little set-up, with a little shop and a great course!
Around 10.30 am, the water turned on and paddlers started to float down to the top of the course! The small features here are super nice for everyone; we had paddlers with a great range of experience and everyone seemed to love it!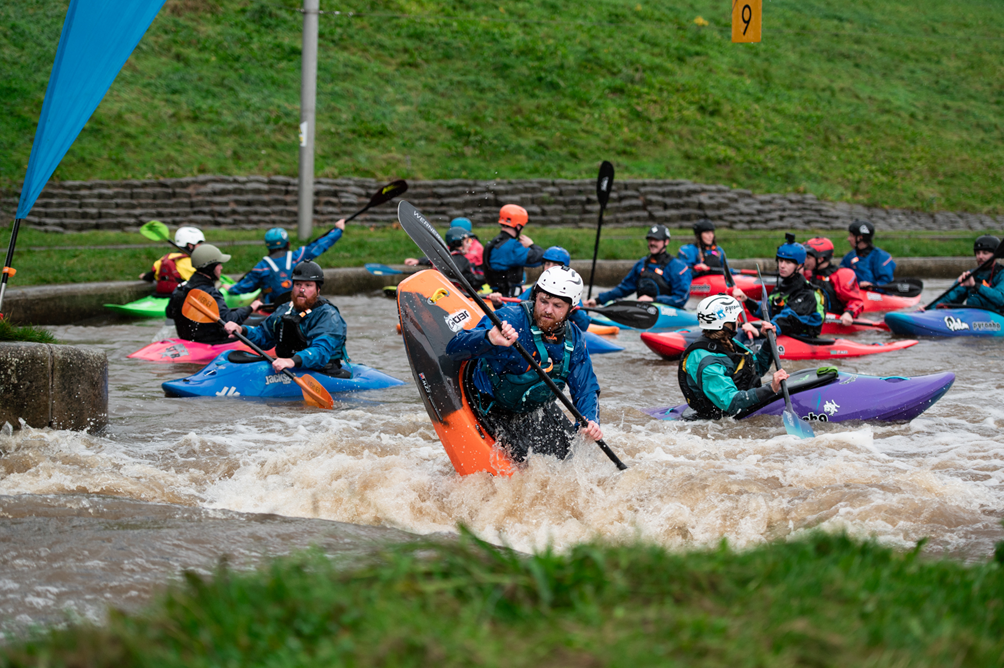 Although throughout the night we had some biblical rain, the turnout was fantastic and we had loads of locals smashing lines! Everybody encouraging each other to try new things…
The first few features were a little shallow to throw some moves, but halfway down the course was an amazing hole where everyone was getting involved, working on new moves, or trying their first side surf!
We had demos available at the event and they were flying out; it was great to see people trying a few kayaks, narrowing down their options, and seeing where they wanted to take their paddling!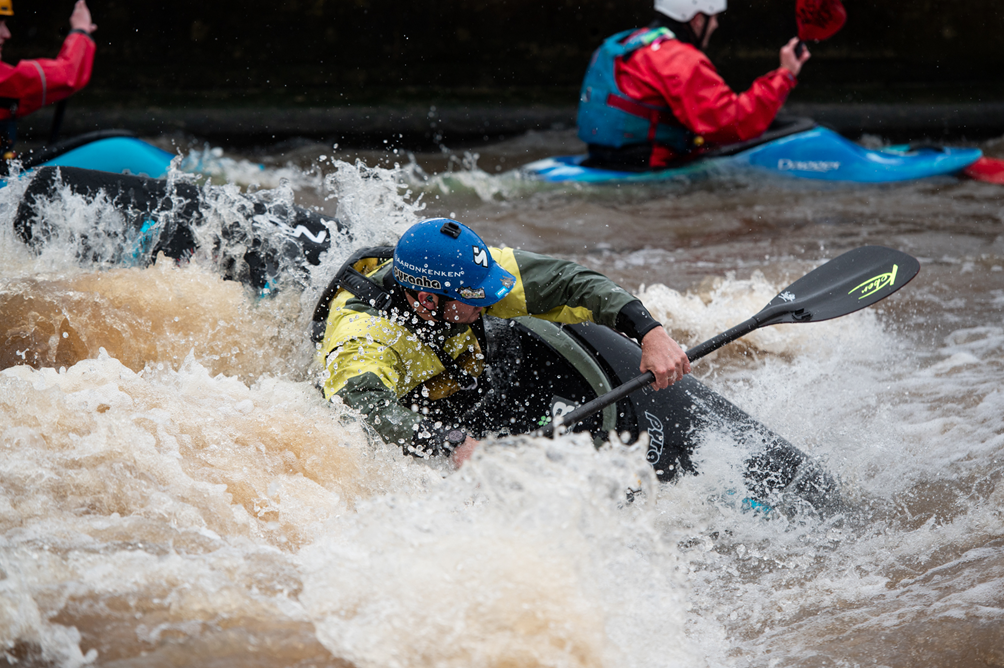 Around 2 pm, the water shut off, the paddlers got changed, and everyone headed in to watch the film, talks, and prizes!
The day started off with a leisurely paddle down the River Kelvin, which is an urban ditch that goes through the middle of Glasgow, which was an experience! Shopping trolleys and toy unicorns were the highlights…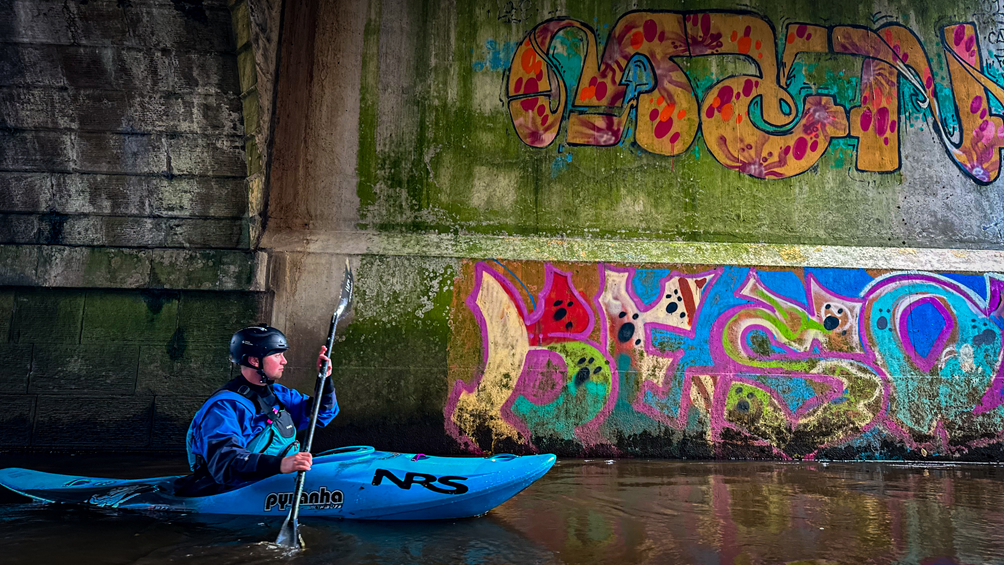 The evening kicked off with a mighty BBQ, music, and a bunch of stoked paddlers. Even though it was cold in Glasgow, the boaters didn't hesitate to jump straight in and start shredding.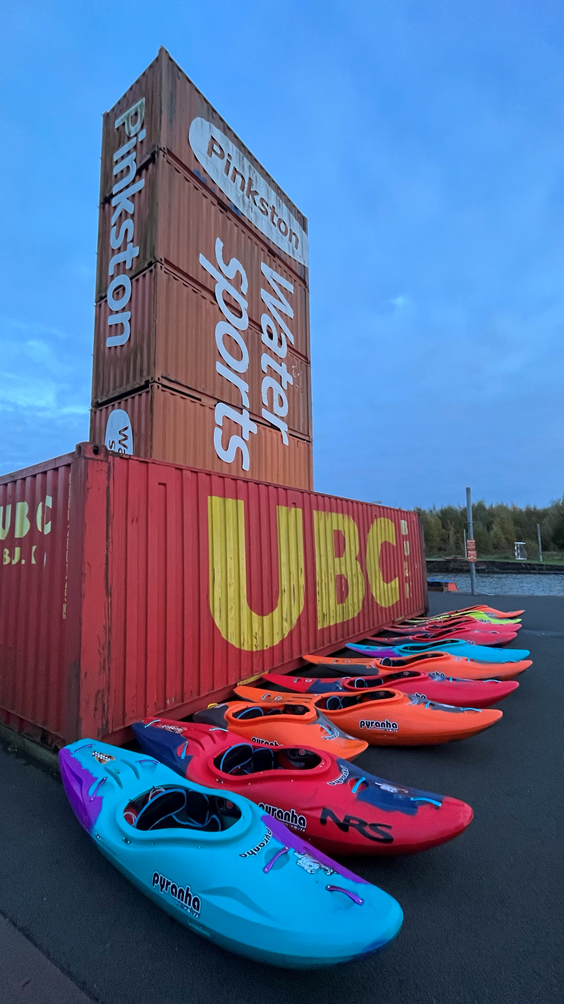 Everyone was buzzing to be throwing moves and trying new ones; it's an awesome little course with an amazing atmosphere, which just makes this place special. The evening passed by, then came the pump challenge, where you side surf into the pumps and style your way out. This hole is super sticky, but it was great to see so many people giving it a go! The evening ended in a mass tubing session down the course, which was absolute carnage, but we loved it!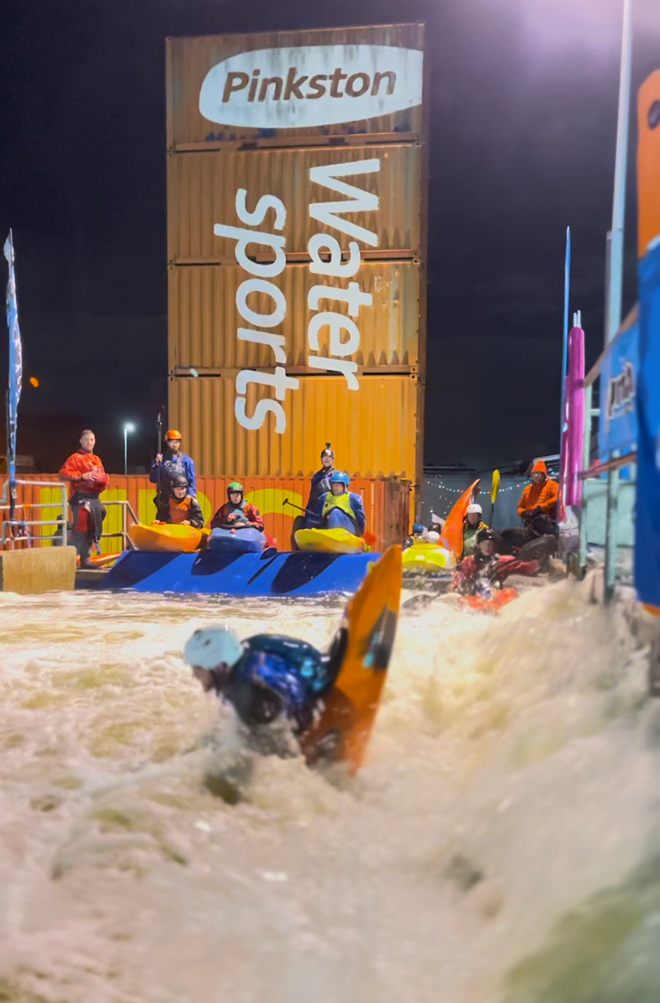 After the prizes, talk, and films, it was a wrap for this weekend. We are super grateful for everyone who came and helped out, and we are looking forward to seeing you in Ireland!
Parmhole, Dublin – 4th of November
Castleconnell, Limerick – 5th of November
Thanks for reading!
Daniel Jones
Photos: Aaron Kendall, Tom Clare