(Also known as, 'The Smiler')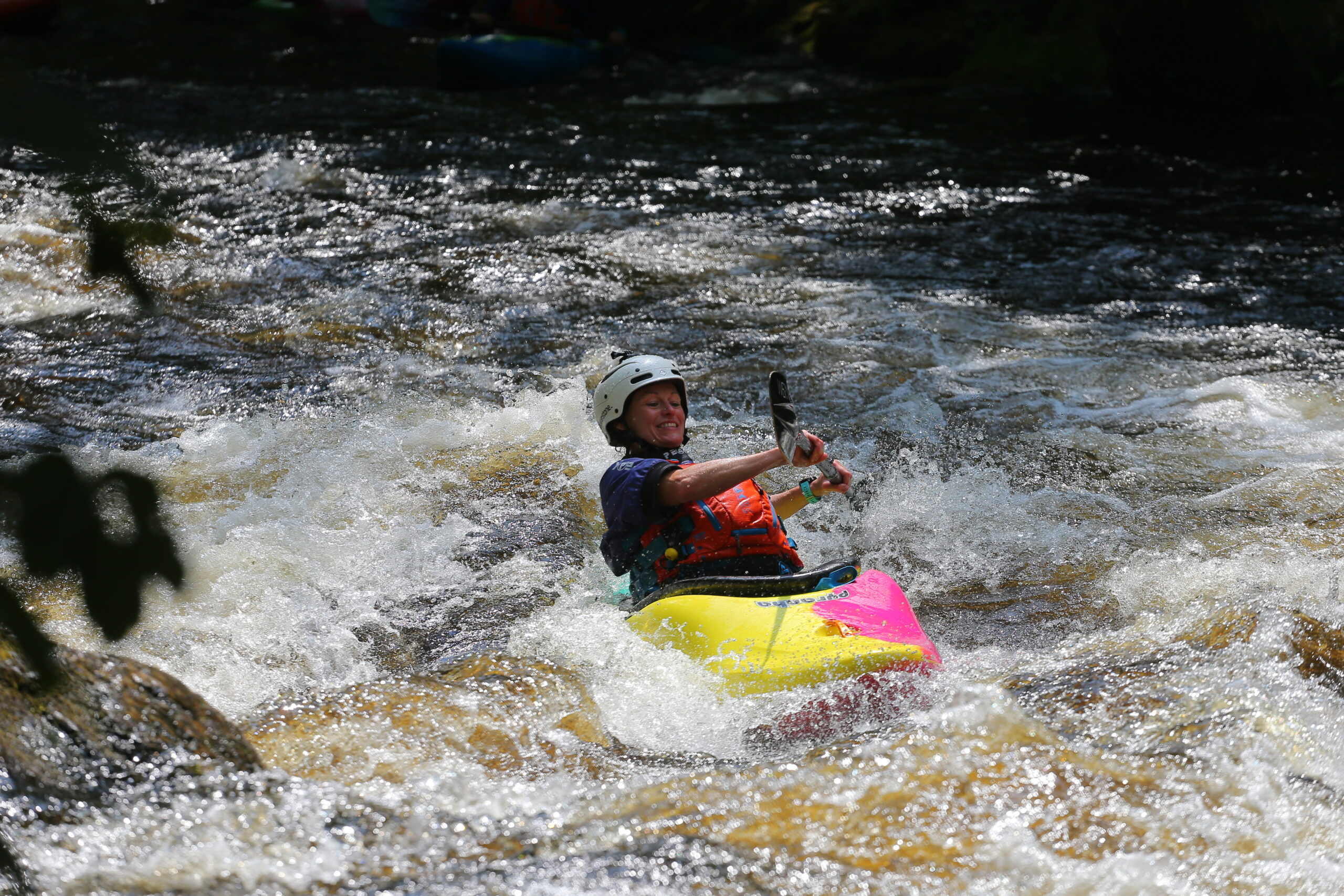 So, for anyone reading this who doesn't know me too well, me and my life are basically chaos… but in a good way, most of the time! I've been working in a different country every couple of weeks, continually swapping between packing and unpacking, and trying to squeeze all the 'normal' life stuff (and UK paddling) in between. This summer has been particularly jam-packed and any time back in the UK has become way more valuable (and brief!)
You might wonder why I'm babbling on about this -isn't this a boat review after all?! I'm getting there, I promise. 
Arriving home after 5 weeks in Europe, I excitedly packed for a few days in North Wales. With it being British summertime, the rivers were dry, however, the trusty dam-released river Tryweryn was due to be in flow. I had space for one kayak only. I'd not long had my new Firecracker 232, and I was desperate to get her on some moving water and have a proper play. However, I'd also agreed to coach river skills at the #ShePaddles Festival. Would it be irresponsible to try and teach river skills in a playboat? And what if I needed to carry out rescues? Would I manage them in this little boat? Fun-versus-sensible pulled me back and forth. I vented my predicament to Andy Butler (Product Manager at Pyranha Kayaks), who of course told me to take the new boat. I felt like a kid that had been given permission to go out and play! So, me and my new fun machine headed west.
And boyyyy was I glad that we did!
I'd assumed the Firecracker was an all-out river-play boat, but it turns out that she also really loves river running! During the coaching weekend, I was surprised at how well she boofed, cut into micro-eddies, and basically made all the moves that I'd usually make in my bigger boat. And that included rescues too, whether I was chasing or towing a swamped boat, I never felt out of control or unable to get myself where I needed to be to deal with the situation. 
And of course, with the added fun factor of a boat that loves to surf, play and get vertical!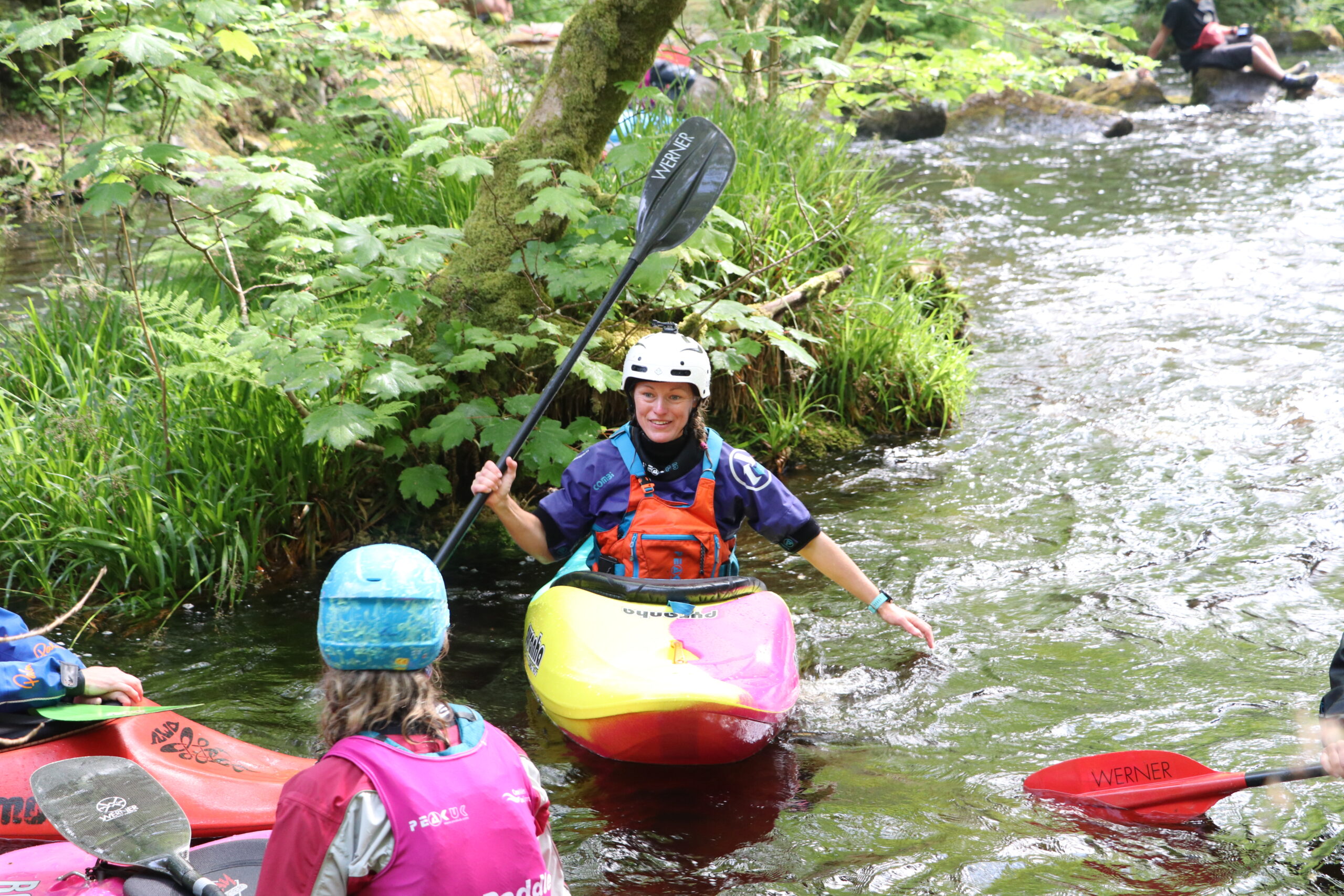 After the coaching weekend, I spent my remaining few days playing around with friends on the Tryweryn and the few local rivers with water in. I honestly don't think I stopped grinning. Being away with work so much lately, I hadn't had a lot of time to get to know my new boat, but I was already sure that we were going to get along well! Stable and smooth, I felt like I could surf waves for days. I've never been very good at tailees, but with the Firecracker I was getting way more success than in any other boat I've tried. I still fell on my face a good amount, but always rolled back up with a big smile, ready to go again.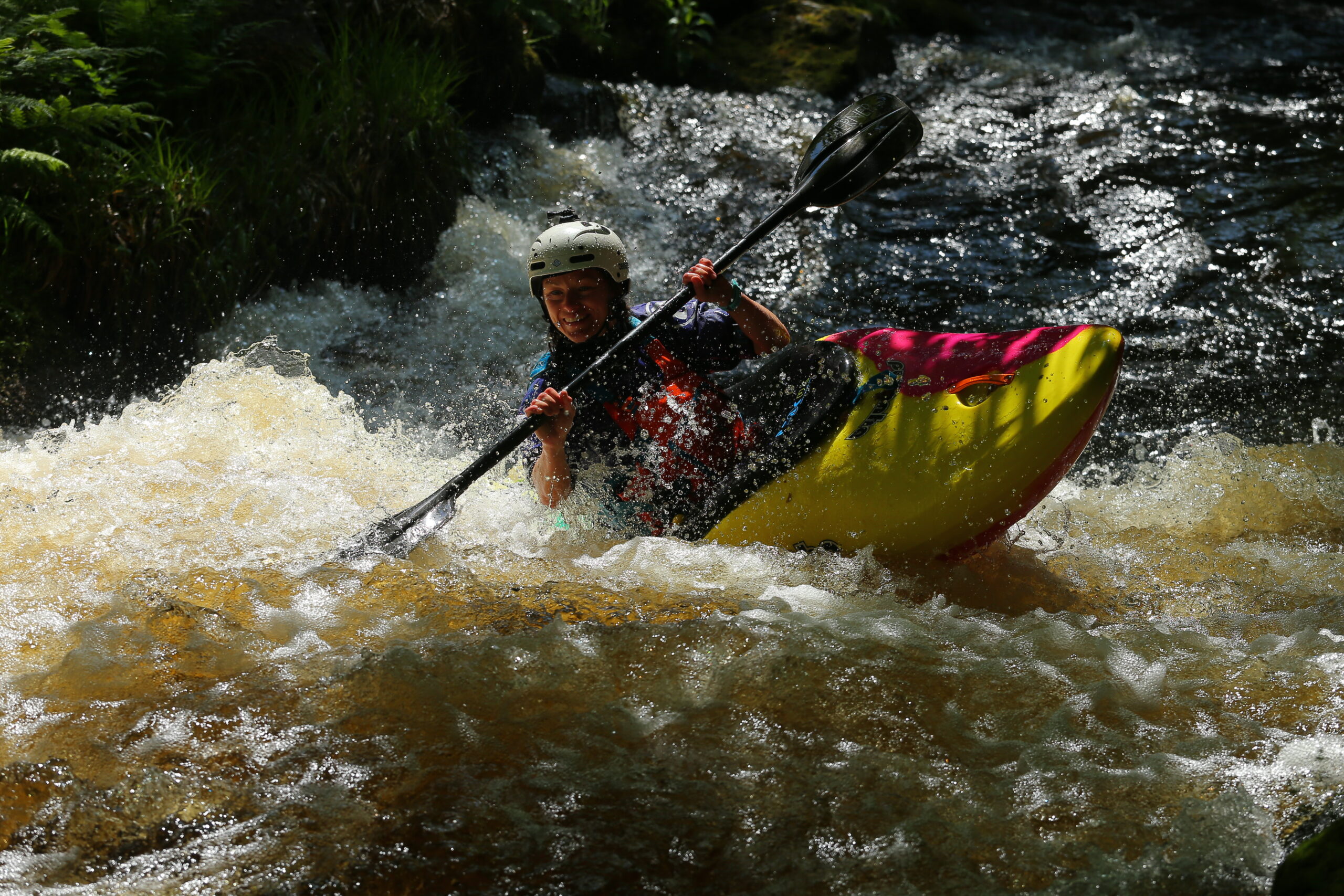 Since the North Wales trip, I've been in and out of the country frequently (sometimes for several weeks at a time), however, it's felt pretty easy each time to jump back in my boat and get stuck in again. I've also been rehabbing an injury, and having a smaller boat that I can move around easily has really helped, as well as meant an earlier return to the water. 
Being a smaller and shorter boat (232cm to be exact), has also meant that it's way easier to travel with. She fits inside my vehicle, which works perfectly for any last-minute decisions to hit the river or head to the best paddling spots!
There have been many sessions at my nearest training ground, Holme Pierre Pont Whitewater Park. Here me and my Firecracker have been playing around in the more hole-like features, trying out mostly loops, cartwheels, and spins. There are also lots of great boiley eddilines for trying tailees!
We've returned to the Tryweryn a few times, each trip being as fun as the last. I haven't even contemplated swapping the Firecracker out for a different boat -why would I when this one is so much fun? The Firecracker basically lives in my vehicle now (when I'm not paddling it, that is!).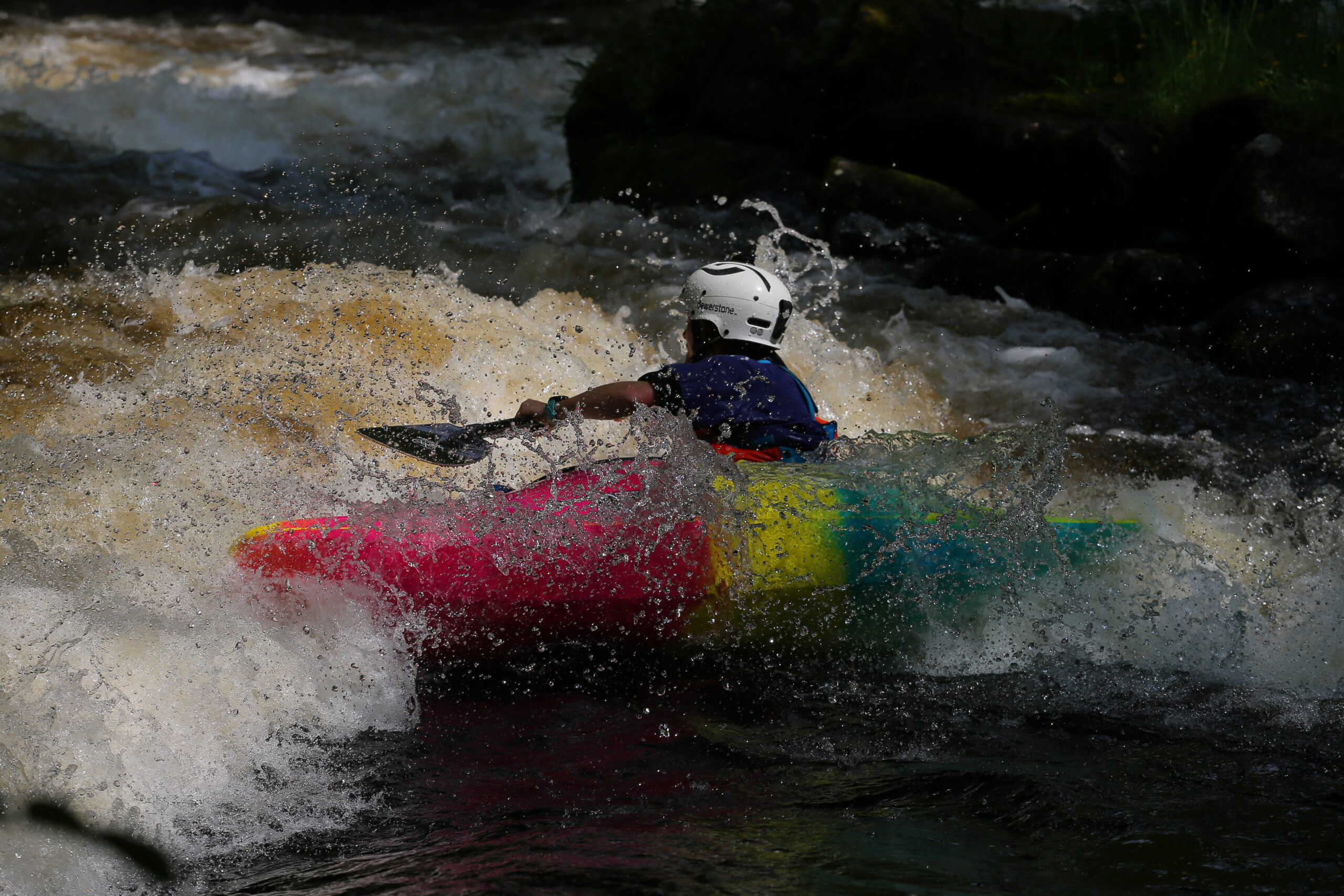 And most recently, I travelled down to Lee Valley Whitewater Park, which is steeper, faster and more powerful than most of our whitewater courses here in the UK. Other than the odd wobble on a couple of eddilines when I first got on, I felt really good! The Firecracker loved the steepness and speed of the water, charging through breaking waves, boofing pour-overs, and gliding over boils into swirling eddies. The waves were faster than any others that I'd surfed recently, but it didn't take long to learn to just relax and let the boat do her thing!
All in all, I love this boat -she's fun, loves to both run the river and play around, her shorter tail means extra play and tailies galore, and you can literally surf all day long. Oh, and she's super easy to travel with -I'm convinced that I could travel with her on the train, and no doubt flying with her internationally will be easier too. The perfect, year-round fun machine! Thanks for another awesome design, Pyranha!