Category Archive:
Tests and Reviews
Feedback on kayaks from around the world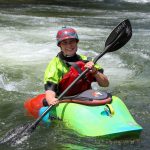 When I was 10 years old, the Pyranha Jed came out. I wanted this kayak so bad, and I begged my parents to get this boat for me! When Christmas rolled around in 2012, I look under the tree and there was a Pyranha Jed with my name on it. Ten years later, I am …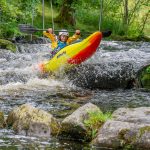 Imagine the feeling you get with your trusted creek or river boat. Solid, chargey, and it's got your back on the big stuff. Now think about your awesome-fun slicey boat that lets you move around the river with ease, you can put it where you want it, and it'll surf all day long. Now combine them. Mind blown? Yep, that's the Scorch.