The final leg of the Park Jam Tour was upon us. This time, Liam Jay and myself would be heading out to Ireland from Pyranha HQ on the Friday. Demo boats and flags loaded we set off for the drive to Holyhead with plenty of time to spare. Wanting to make sure the demo Firecrackers were up to scratch, it was rather important we checked them out with a quick run down the Afon Ogwen along the way. Making it to our ferry on time, we set sail for a taste of the dark, creamy pints of Dublin. Well, maybe more than just a taste.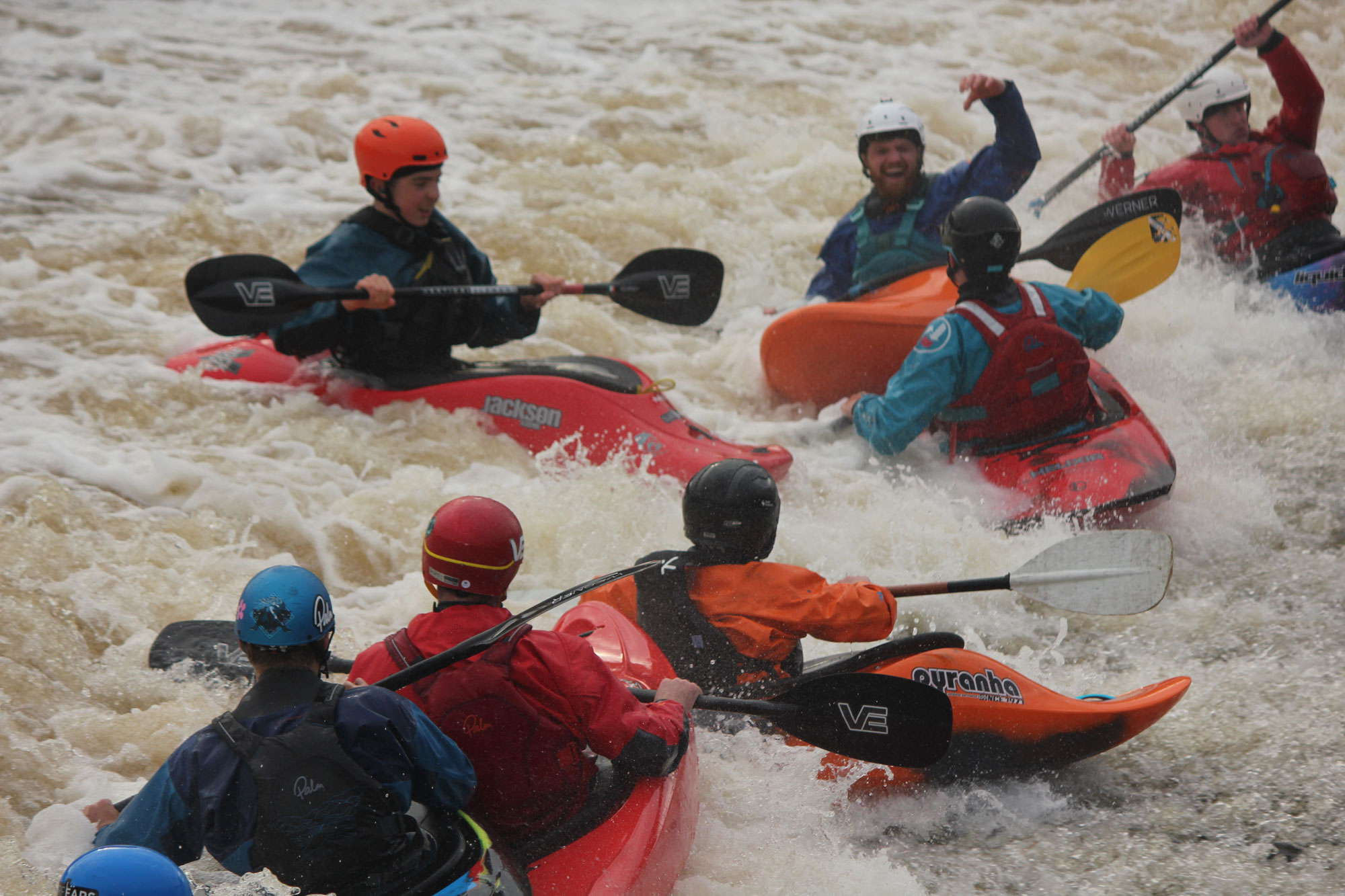 Arriving bright and early to Canoe Centre, based on the river Liffey, we unloaded and set up ready for the day ahead. The water levels were pretty high and the normal play feature had washed out, so some river trips were organised instead. I thought it was going to be a bit of a float down, but I was pleasantly surprised. Multiple weirs and a guided tour from local superstar, Robbie O'Shea made for an excellent run. The Ripper 2s and Firecrackers came into their own, with epic tailie spots and the young senders throwing really cool tricks the whole way down. After a quick change, some great pizza and burgers, and maybe another pint of Dublin, we all settled in for a presentation and film from Bren.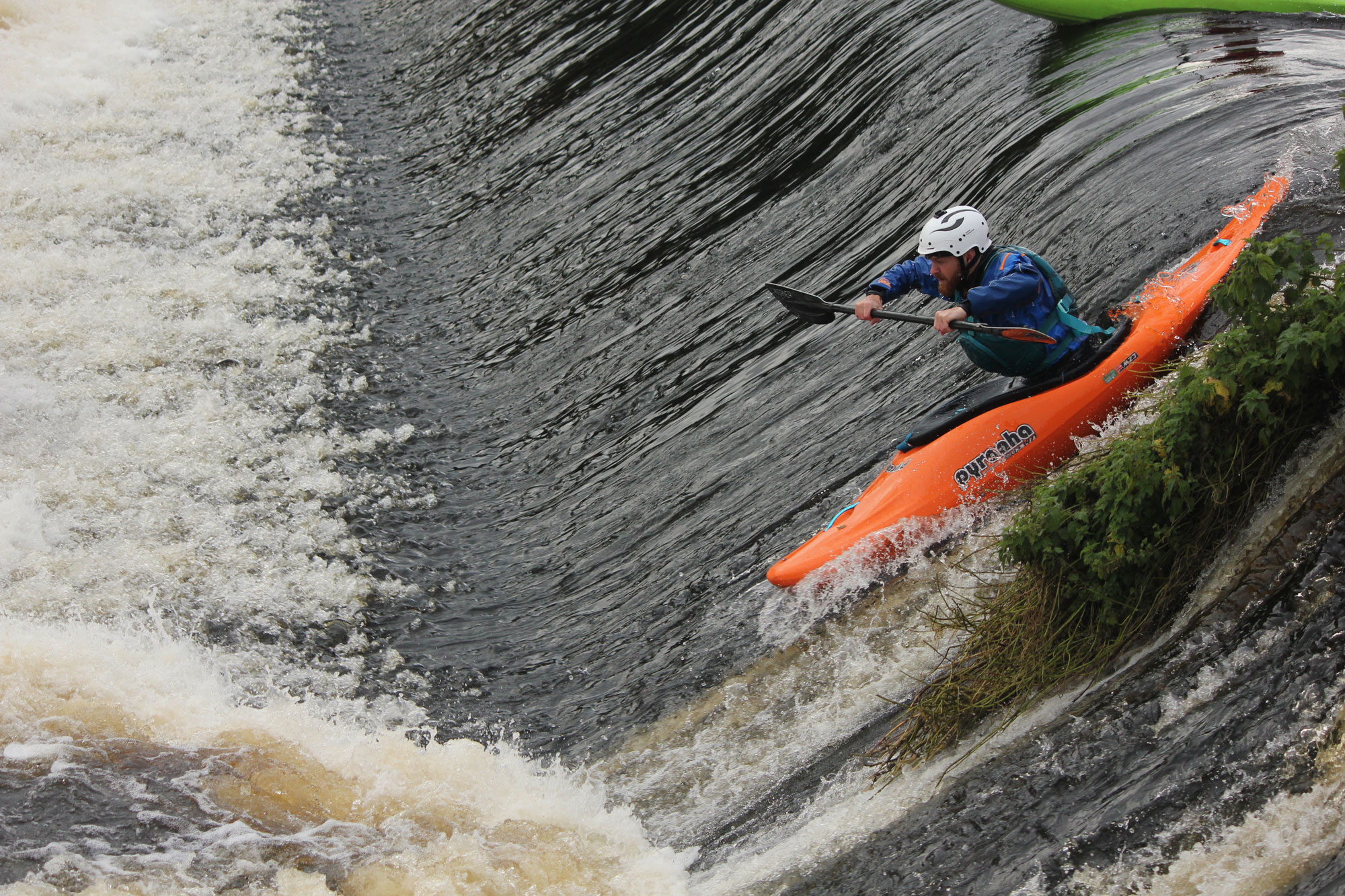 Sunday morning led us west; just outside of Limerick is Castleconnel, home to the final stop of the Park Jam tour. The Shannon, which winds its way through beautiful countryside, brought the community together, and the strong Limerick Kayak Club and Limerick Kayaking Academy hosted a well-organised gathering. On the water, Pyranha and Palm's team paddlers got involved to shred and share tips, tell stories, and make new friends. Once again, we had a talk from Bren for the final time at a local sports hall, and prizes were handed out to paddlers who came along and got involved.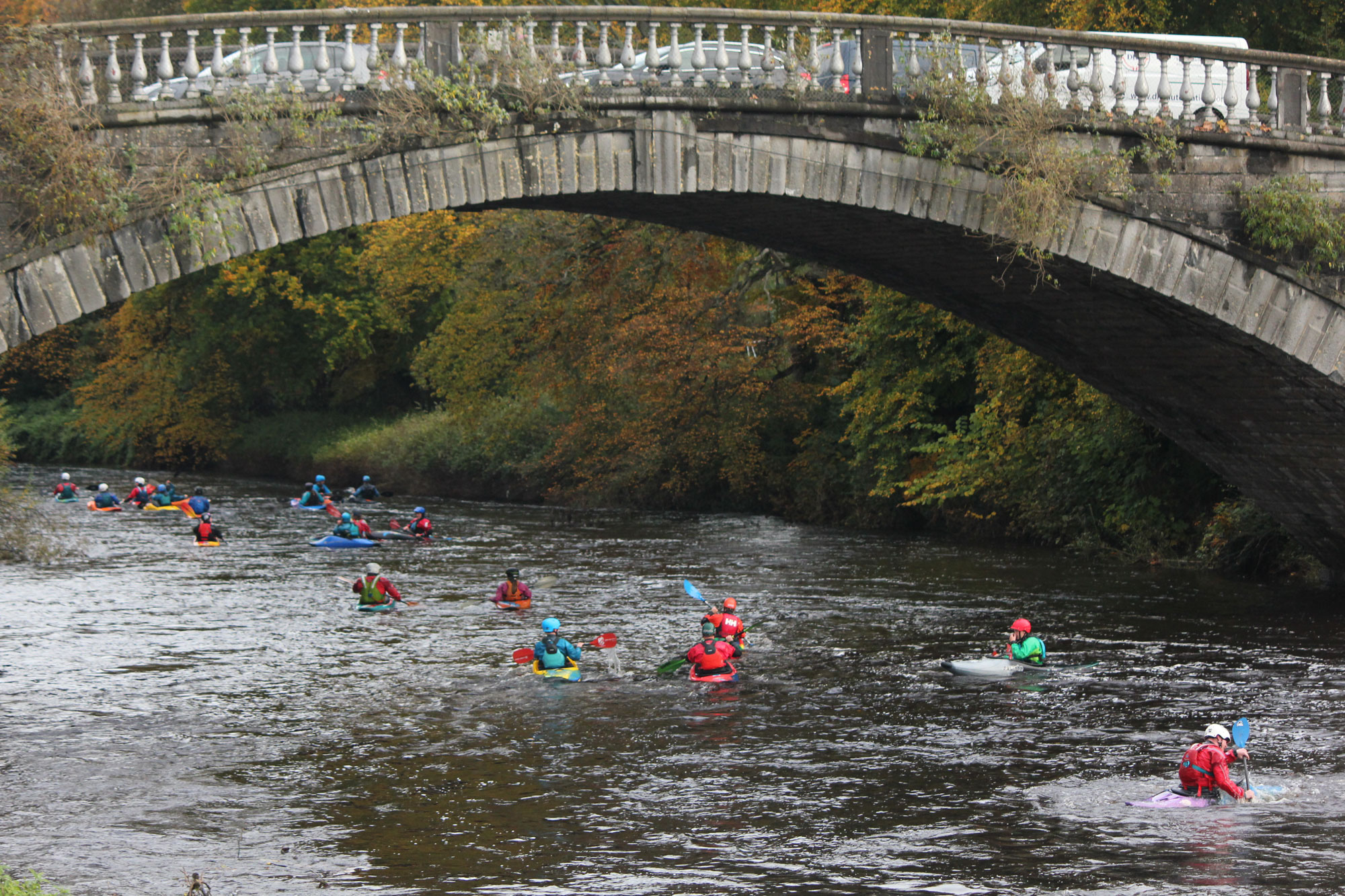 As expected, from the moment we arrived, the Pyranha and Palm team were welcomed with open arms by the Irish paddling community. This is the first time Park Jam has made it over to Ireland, and I'm so glad to have been a part of it. The Irish community is so strong, and the young paddlers coming through are super talented. Liam, Bren, and myself began the journey back to Pyranha HQ in high spirits after reminiscing about a great weekend. We can't wait until next time!