It takes me a while to warm up to new kayaks. The Fire Cracker had me excited from the beginning but it still took me a while to understand what the design is capable of and what it's limitations are. On a highwater, spontaneous Turkey trip I found out exactly what I can do with the firecracker.
Before I start I should say that I was expecting lower river levels and I took the Firecracker because it is new and shiny and sick and keeps me entertained even on small rivers. Myself and the crew landed in pouring rain and I could feel everyone wincing a little bit as we loaded the kayaks and the eyes lingered on byfar the smallest kayak of the lot. My FireCracker.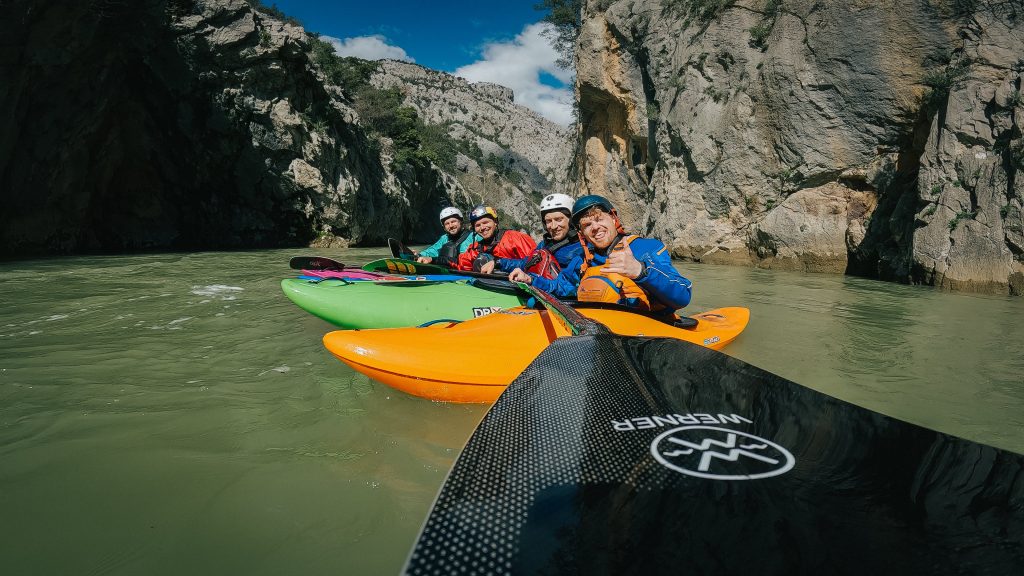 My friends needn't have worried though, I spent so much of my life in a freestyle kayak on the Nile, I feel pretty comfortable feeling small out on the water. But that's just it, I didn't feel like I was in a small kayak, necessarily. The Fire Cracker has a good amount of business upfront in it's design and launched over and dropped into rapid after rapid feeling confident in this kayak. I think a lot of that comes from the width and rocker up front.
The softened edges undoubtedly help to keep things feeling steady. For comparison my favourite kayak of all time, the Ripper 2, is a weapon but it's sharp and you need to be wielding it with speed and confidence when using it on hard rapids. When I'm tired and on a powerful river I really feel my edges catching and the kayak not looking after me. In the Fire Cracker I rarely felt that, the shorter tail stays out of the water better until you do want to get vertical and the softer edges really do a good job of looking after you out on the water.
On a high water Koprucuy river descent I had the same amount of roles as a kayaker in a full size creekboat. (Two of them). Obviously this is a small, playful kayak but I don't want anyone to misunderstand how good it is down the river as well. 
It has almost a mico creekboat feel to it that has been popularised by previous Pyranha kayaks such as the Microbat, Ammo and Nano designs. It stays on top of the surface really easily, continually has me laughing as it snaps into eddies faster than I would ever expect and in general deals better with rapids better than perhaps any kayak this size has a right too. 
The Manavgat river is undoubtedly one of the best rivers in the world. An endless continuation of class four and some five rapids takes you through a beautiful, remote gorge. At high water it feels quite pushy and the consequences of a swim or lost equipment on this river can easily end up with a night spent shivering next to the river. Thankfully the Fire Cracker dealt wit everything I threw at it and I never felt pushed or intimated, even in this little kayak.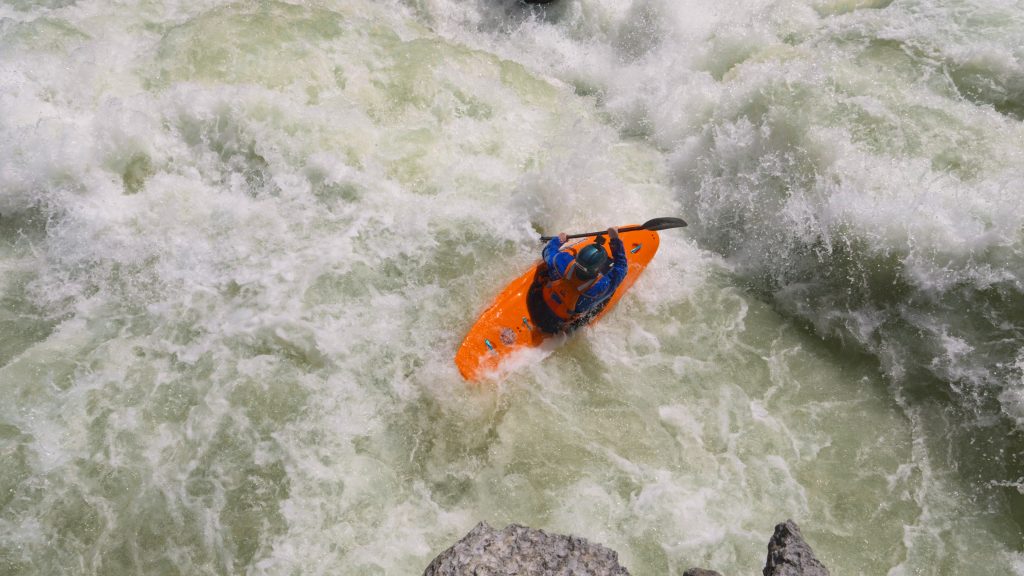 As the river dropped it became a paradise in the Fire Cracker, I felt confident on all of the lines, I surfed all the waves, got vertical a lot and finished every lap tired and happy in the Fire Cracker. I guess using a kayak like this you have to accept that there will be times where you have to roll, times where you have to get yourself down from vertical and to understand that it's all part of being a better kayaker. I think the FireCracker is the best advancement for intermediate kayakers in years. You're going to have a lot of fun in this kayak and the by product of that fun is you're going to become a better kayaker. 
I can get the kayak vertical anywhere with a quick snap, whereas in the longer Ripper 2 I need to do more of a windup and slow edge drop to get vertical. Both are really satisfying techniques to get vertical but certainly different. I guess the differences continue with Pyranha's two river running free ride designs. The shorter lengh and rocker of the Fire Cracker means that it sits very happily in the trough of a wave, the longer Ripper will often gain to much speed and purl if you're not on it. The longer length and speed of the Ripper gives me more confidence hitting sticky moves but don't underestimate what the Fire Cracker is capable of down river. I am happy dropping into most rapids with this thing!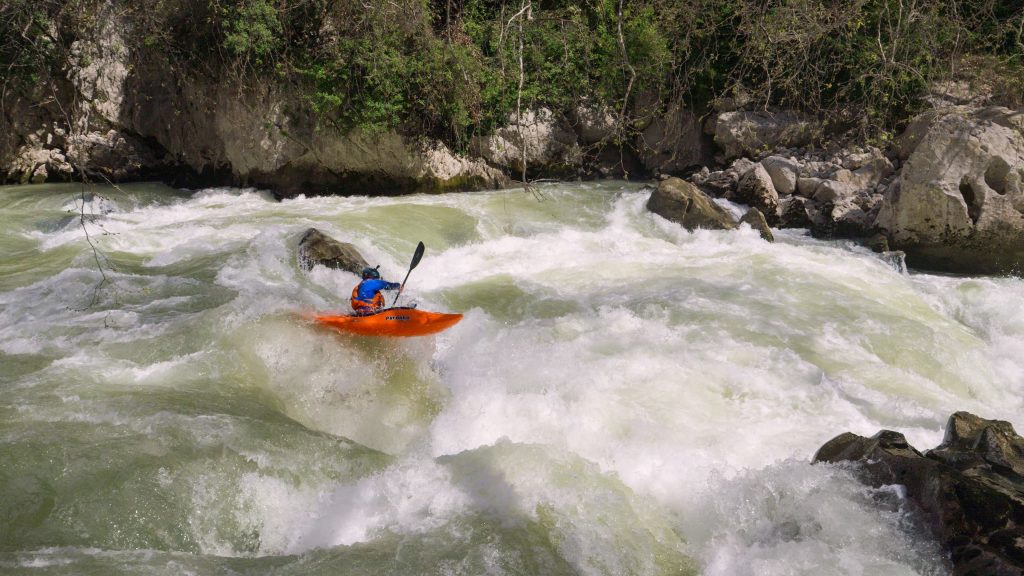 The Ripper makes it easier to carry speed around the river but the way the Fire Cracker skips and turns is pure joy and a whole different way to experience the river.
I can't choose between the Firecracker or Ripper and thankfully I am a lucky git and I don't have too. I'm going to keep using them both. If you do have to choose I'm going to say choose the Fire Cracker right now. It delivers on it's design promise of opening the world of free ride kayaking.The Ripper II is still sick and I'll be back in mine soon enough but for now I am fired up on the FireCracker!