This is the best race that I go to. Over the years I have been to so many races and freestyle competitions, but NFC just stands out in the crowd. The energy of this event is just unmatched in my opinion.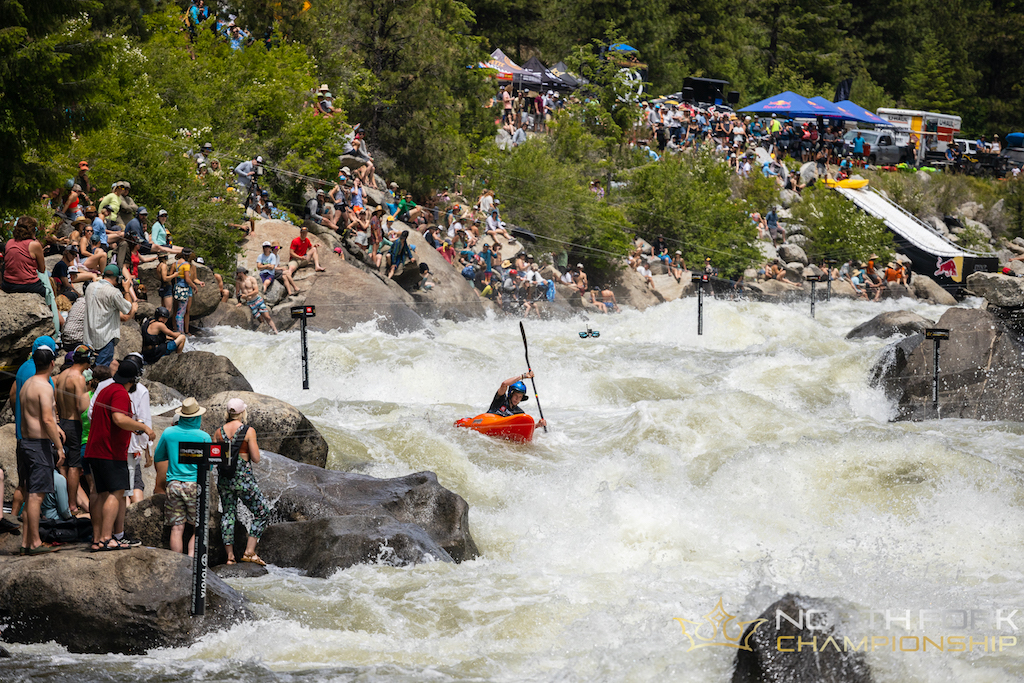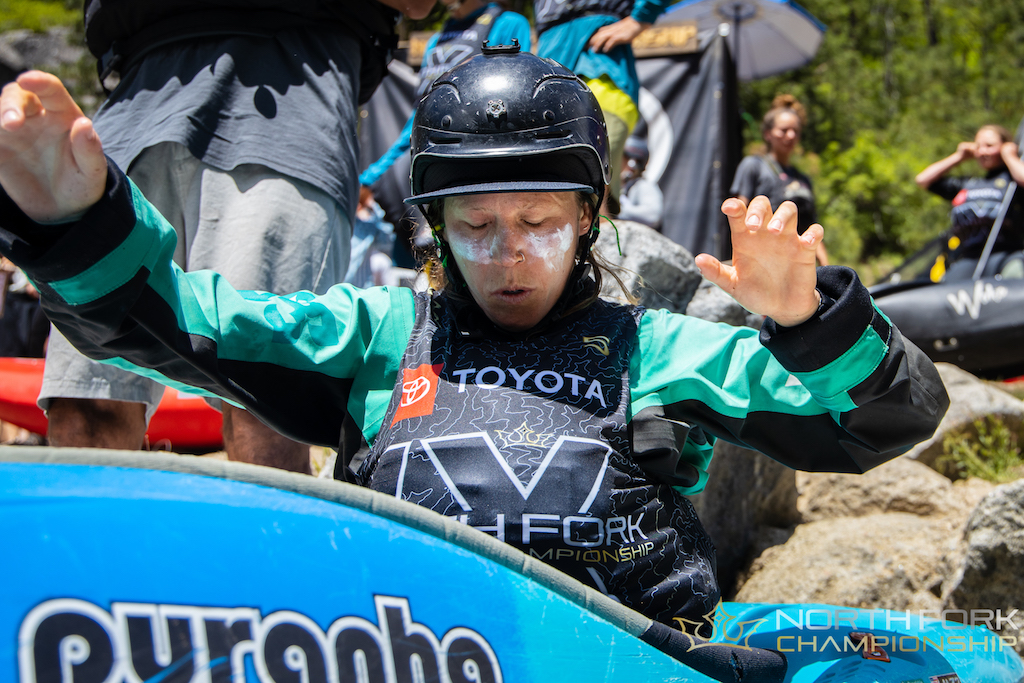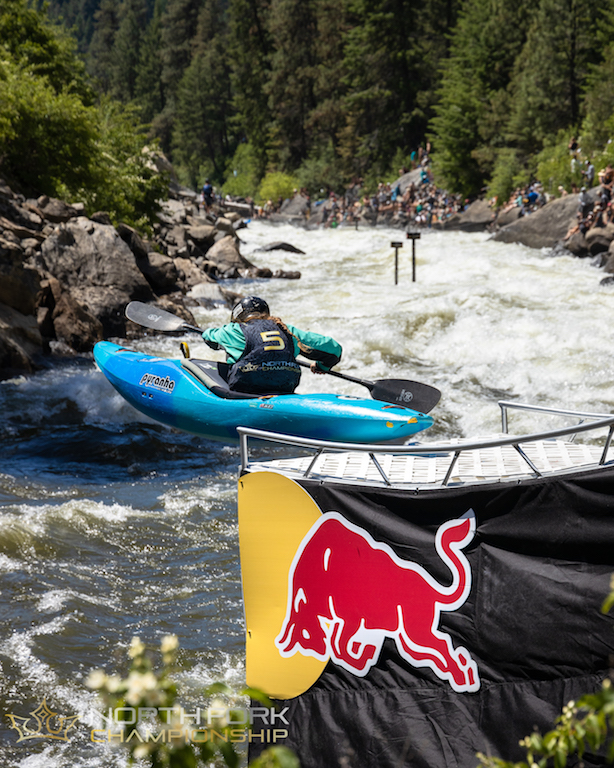 From the top of the ramp you can basically see the entire race course. The crowd is just going off for each racer. Like I said the energy here is just amazing!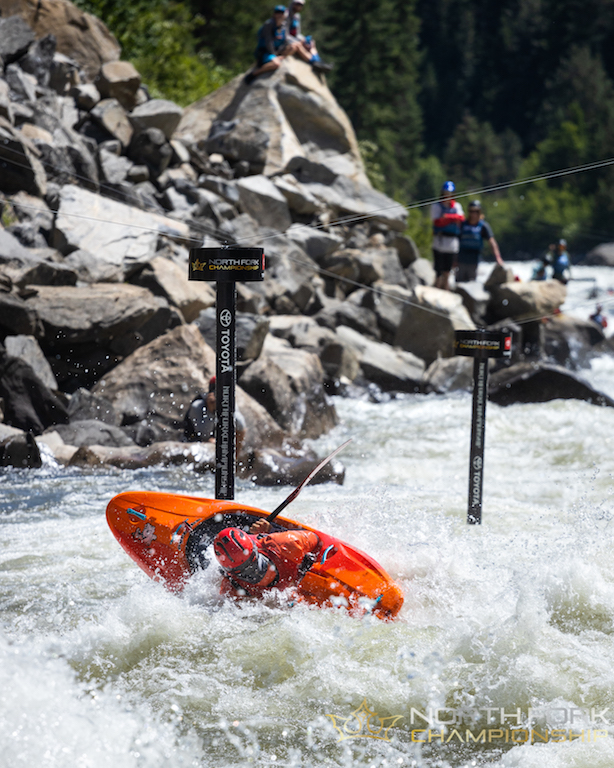 Holt Mcwhirt about to style the first 2 gates.
Gate number 1 to gate number 2 was the hardest move for most of us out there. You have to do this weird late boof while leaning over to not hit that first gate. Right of number 1 and left of number 2. After the 2nd gate the move was to charge to the right for another wild S turn to get to the left of gate 3. Then you charge at rock drop for an upstream gate at number 4.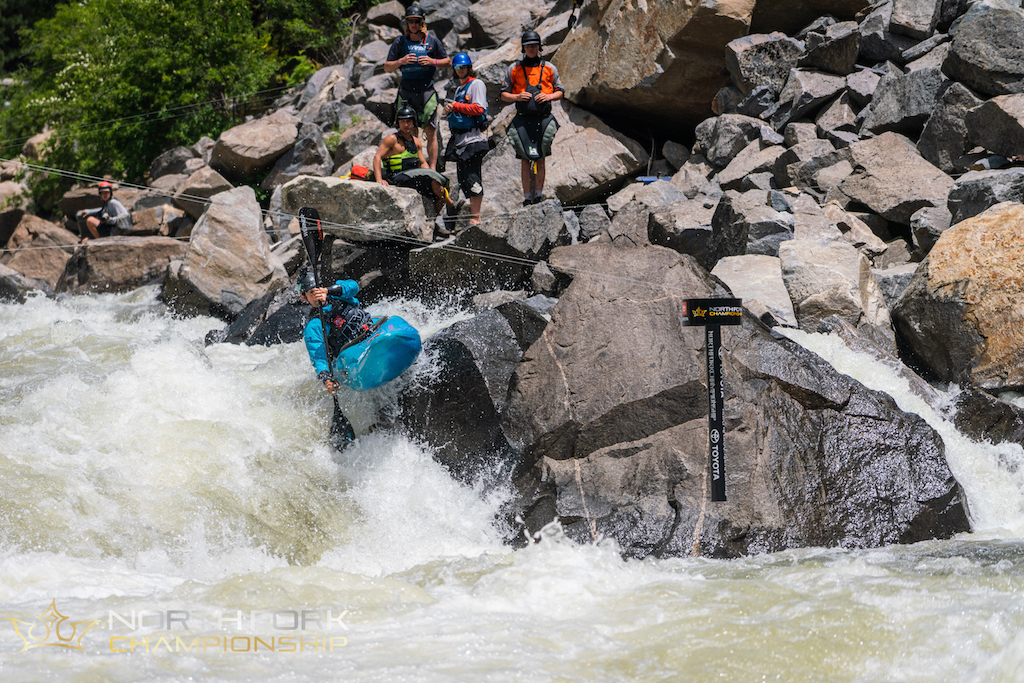 After gate 4 you basically had to ferry across one of the biggest holes on the North Fork over to gate 5 for another upstream gate. If you were able to clean these five gates it was pretty smooth sailing to the last 2 gates and into the finish line. Unfortunately, I missed one gate on each of my runs. To be honest it's so tricky to put it all together out there it's kind of hard to be disappointed. For me the stout ferry move was the least of my concerns, but of course thats the one that got me on my better of 2 runs.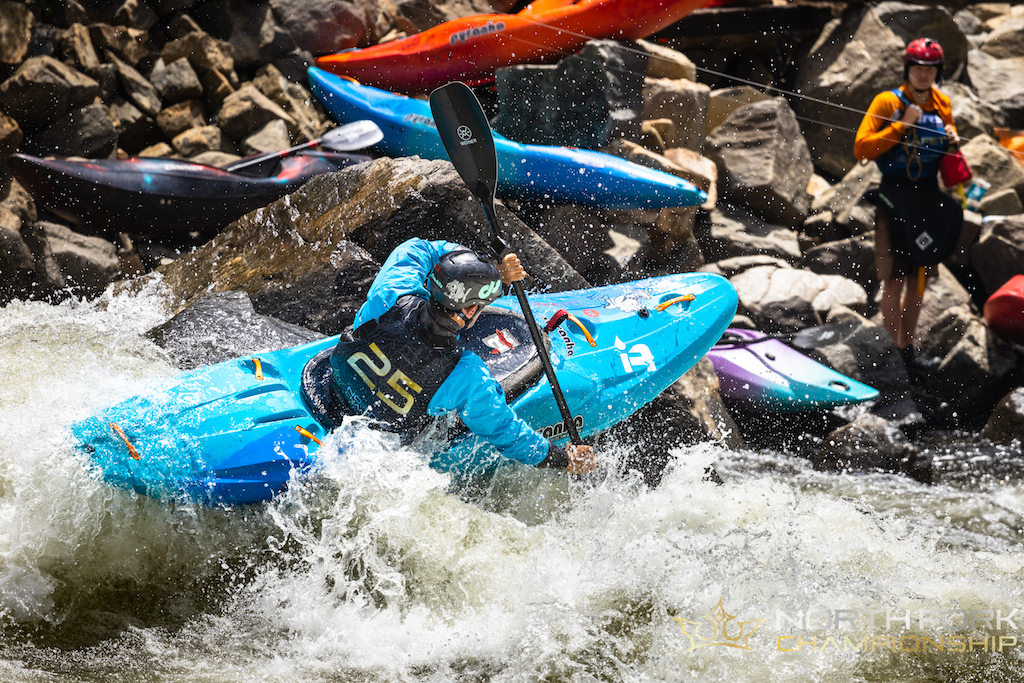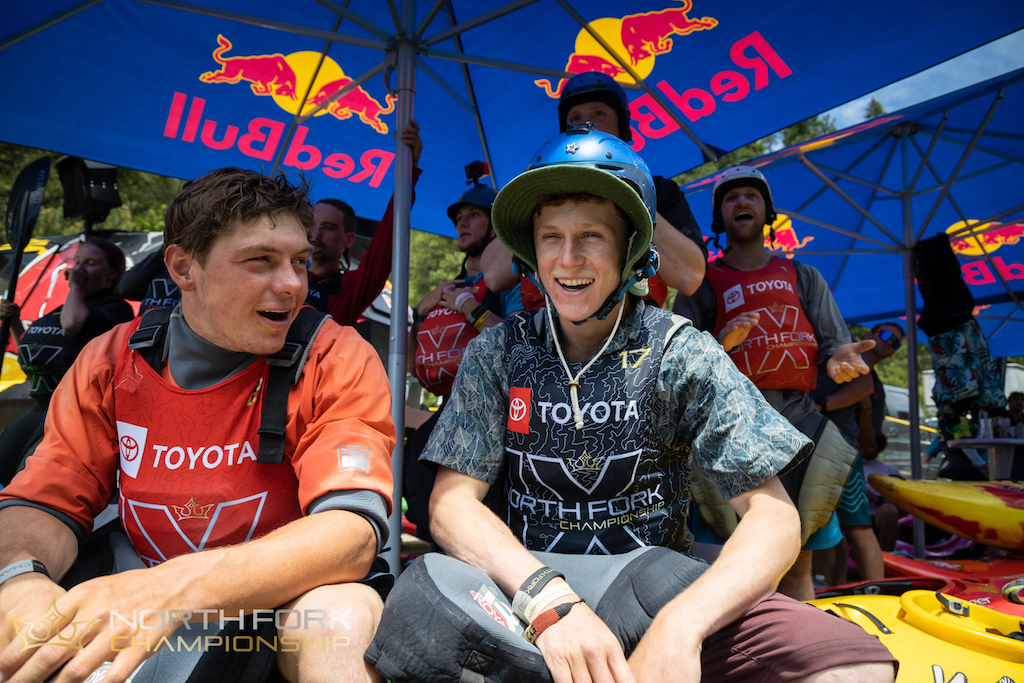 This is a true demshitz style race. It's hard, pretty short and fun as hell. NFC has plenty of none class V partying and paddling surrounding the event. There's a film fest, boater X and festival that makes for such a great reunion of some amazing people in the community. I really cannot say enough about this event and the amount of people and work put into making it all happen!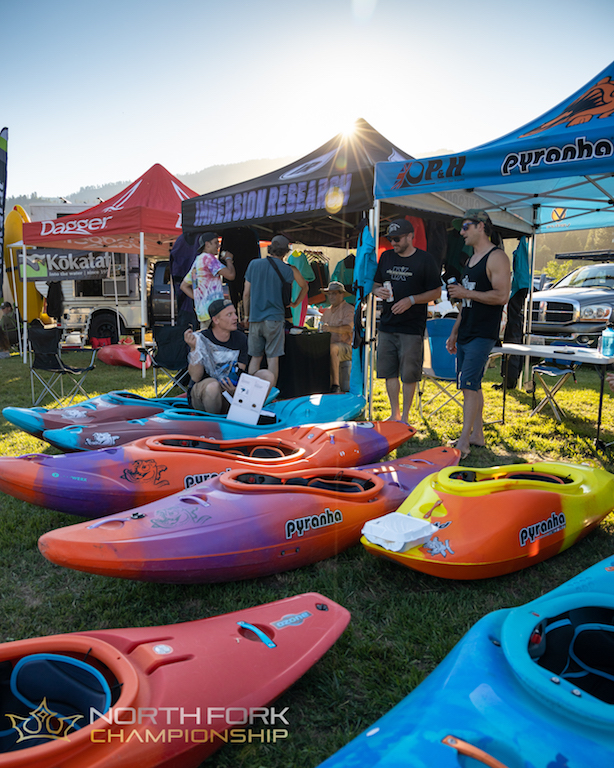 After all, Pyranha did have 4 Scorch's in the finals. Myself, Bernie Engelman, Jeremy Nash and Holt Mcwhirt were all paddling the Large Scorch out there. Maybe next year they will let us race the X! I personally have not paddled or hung out with this crew of young bucks much until this event. These dudes are the real deal. As demshitz get older and the new age of shit runners come into the picture I couldn't be more happy with these guys and gals! From my view point Pyranha has been not been just about great paddlers, but more about great people. The folks that were out there representing our brand are such great people, hard workers and an awesome asset to Pyranha.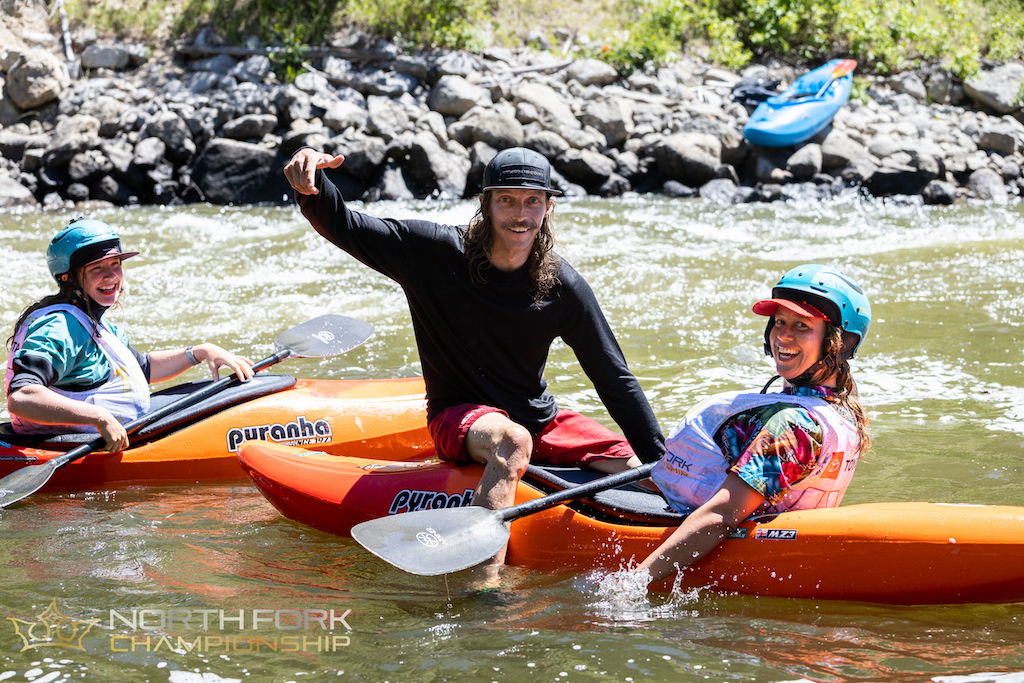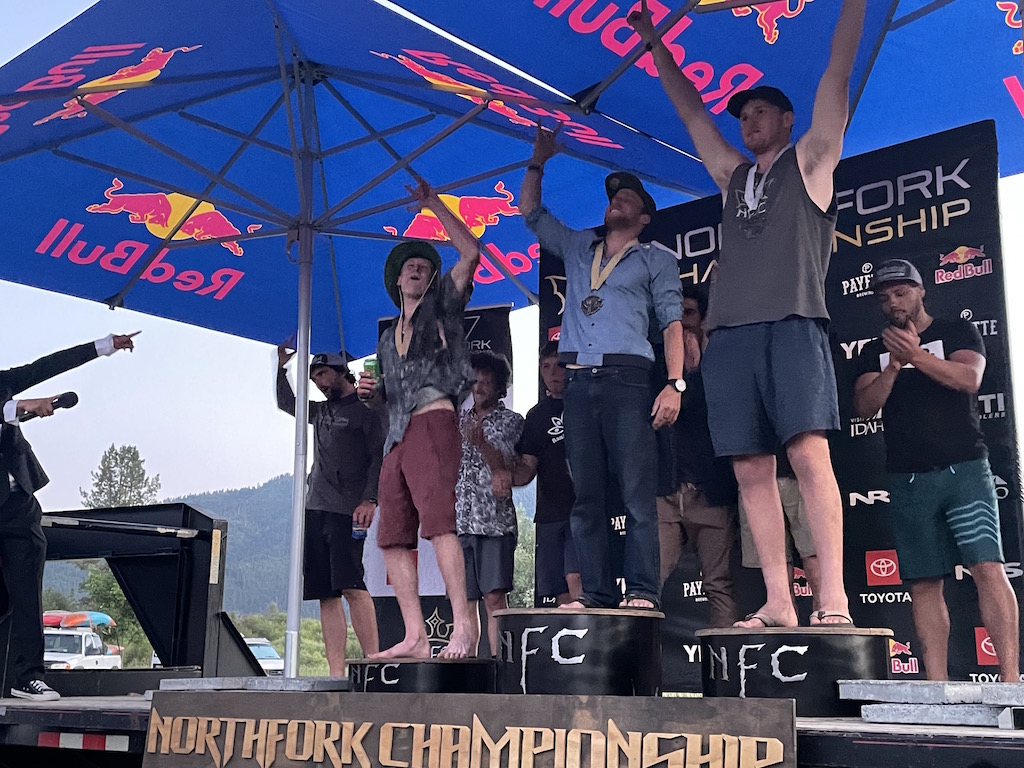 Man the crowd went wild when Jeremy Nash's name was called up to the podium for a 3rd place finish. He smashed the race course out there!
Thanks to all involved with putting this amazing event together and thanks to John Webster and Jasper Gibson for the great photos! I will be back next year ! XXXXXXXXXXX