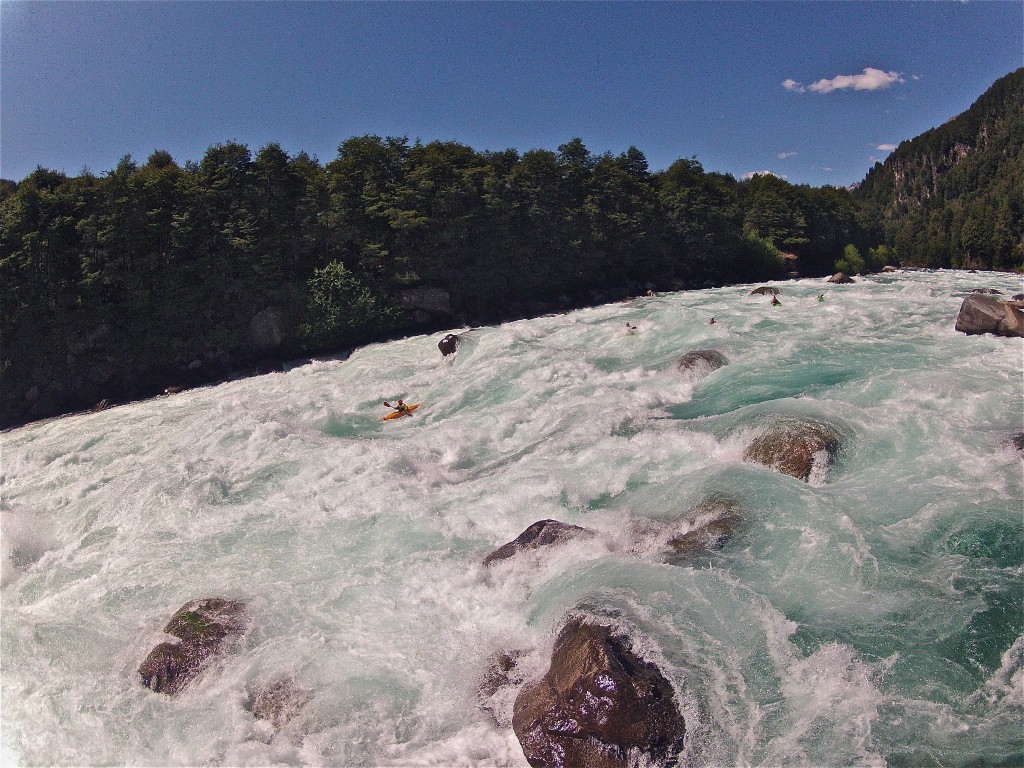 Photo – Sergio Vidal
After the holiday season, the sun emerged, people flooded Pucon, and Jakub and I decided to pack up and head South out of the siphon. Â We did not anticipate returning to Futaleufu, but after hitting up some creeks along the way, that's where we found ourselves and happily spent the last one and a half weeks of our trip.
Traveling with Ari Walker, Daphnee Tuzlak, and Nick Gottlieb, our first stop was the Florin. Â The rumor in Pucon was that the Florin was way too low. Â But, we found it high side of good and I assume it was claimed to be too low because it was too far of a drive from Pucon. Â Regardless, here are photos of Jakub scouting and dropping the 50(ish) footer.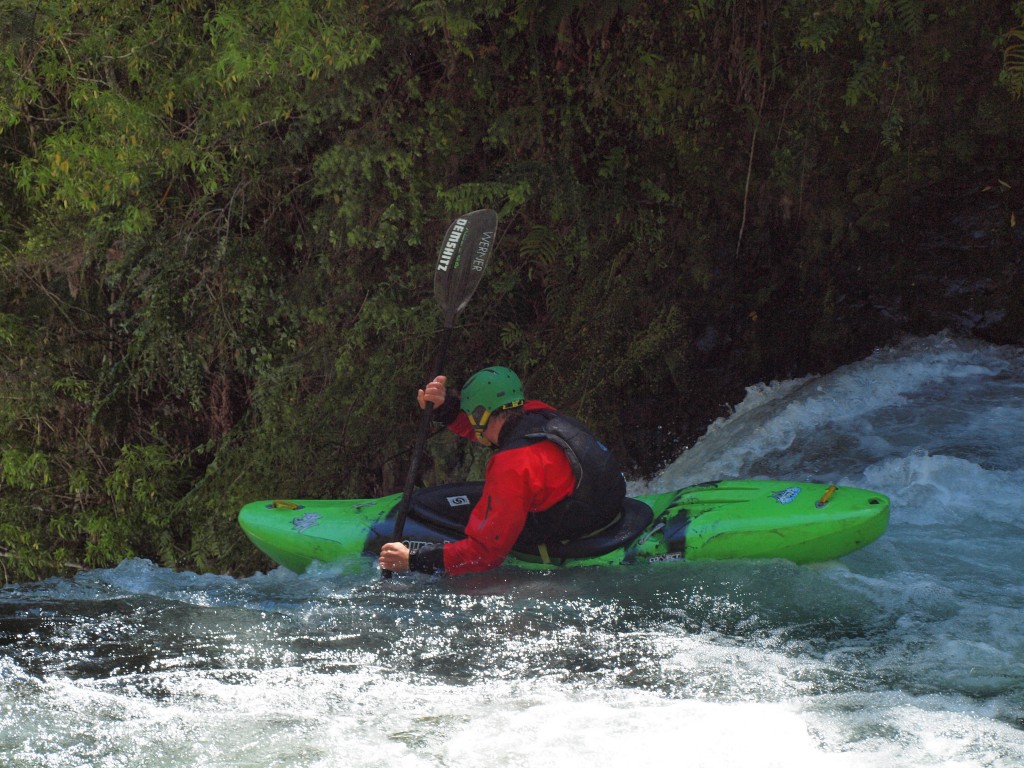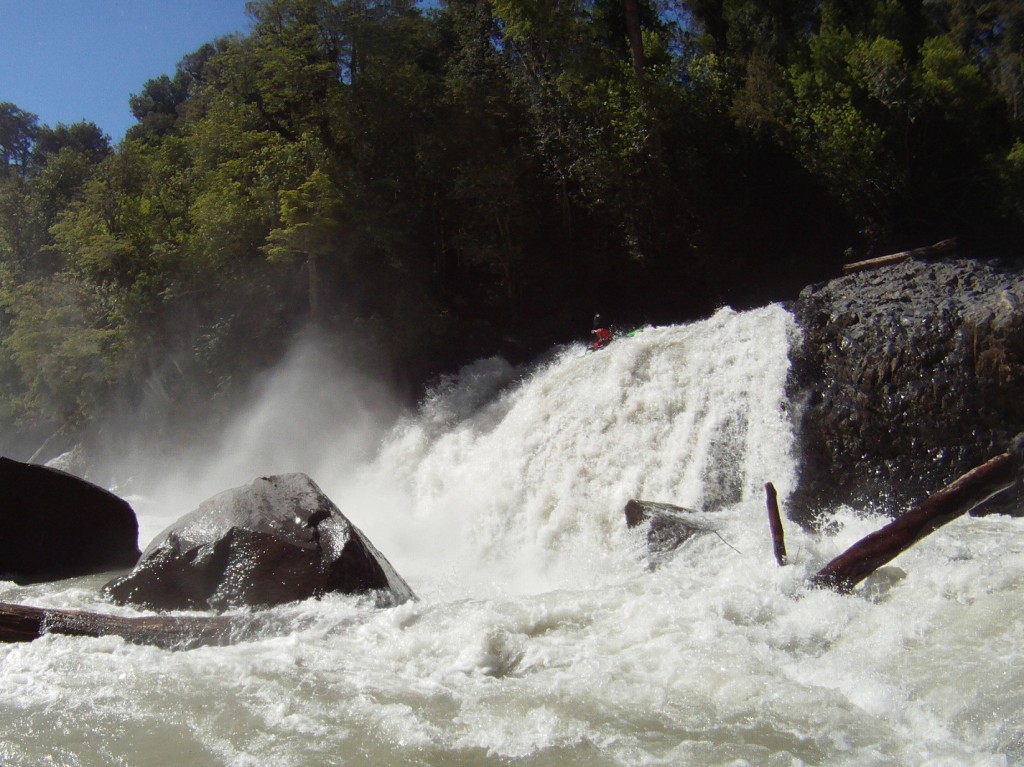 Next stop was the Golgol, which although still high, had fortunately dropped to a kayakable level. Â Below the quintessential waterfall Golgol run is another worthy section of different character with big holes, boulder gardens, and an incredible gorge. Â While not as lap-able as the upper section, I highly recommend it.
From the Golgol, the crew was hoping to head into Argentina, but finding the border had burned down and crossing was no longer an option, we headed south, hitting up the Curringue and the incredibly blue waters of the Petrohue. Â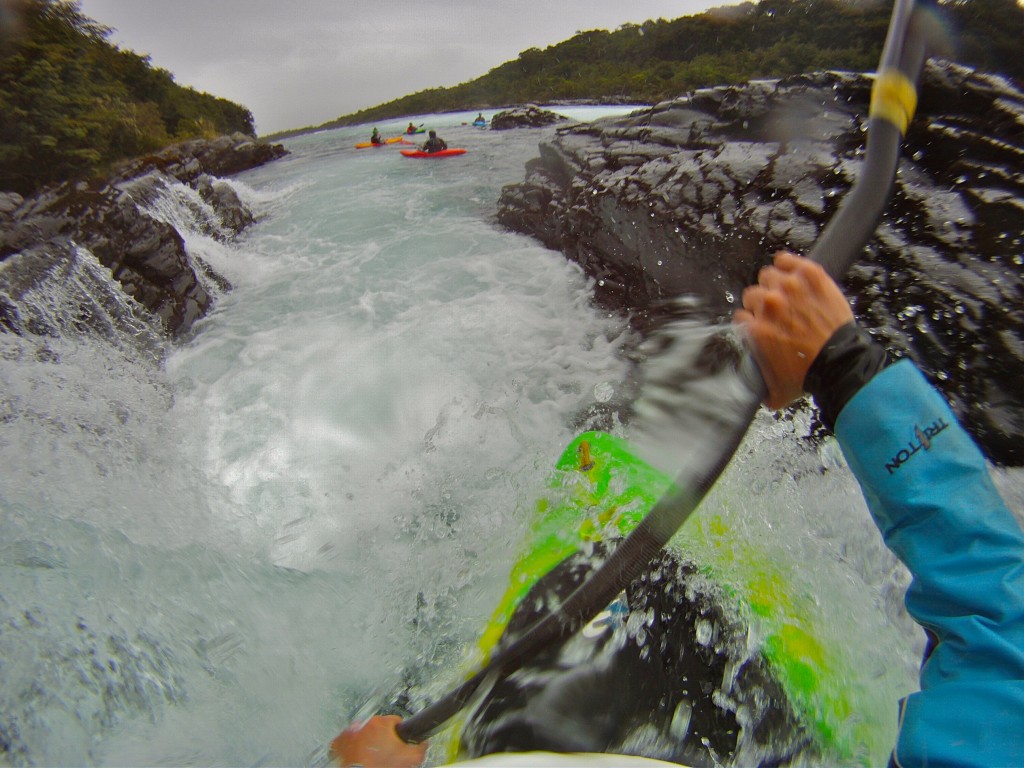 To our dismay, the further south we went, the progressively higher the rivers became. Â With everything clearly brown and flooding, we had to decide whether to wait for the rivers to drop while it was pissing rain outside, head towards Futa, or allow ourselves to be sucked back into the Pucon siphon. Â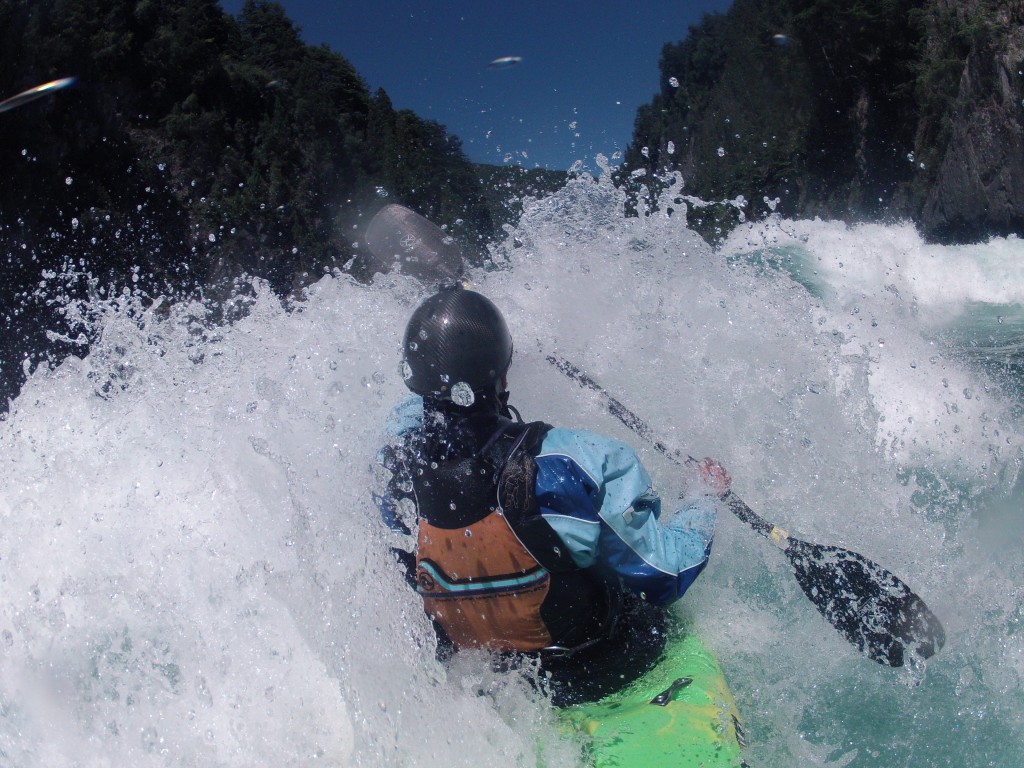 Fortunately we chose FUTA! Â Everyday was sunny, hot, and spent paddling some uber fun whitewater. Â We had numerous Bridge to Bridge laps, a couple Toda Futa days, and a bunch of Infierno Canyon, including an exciting near-moonless night run.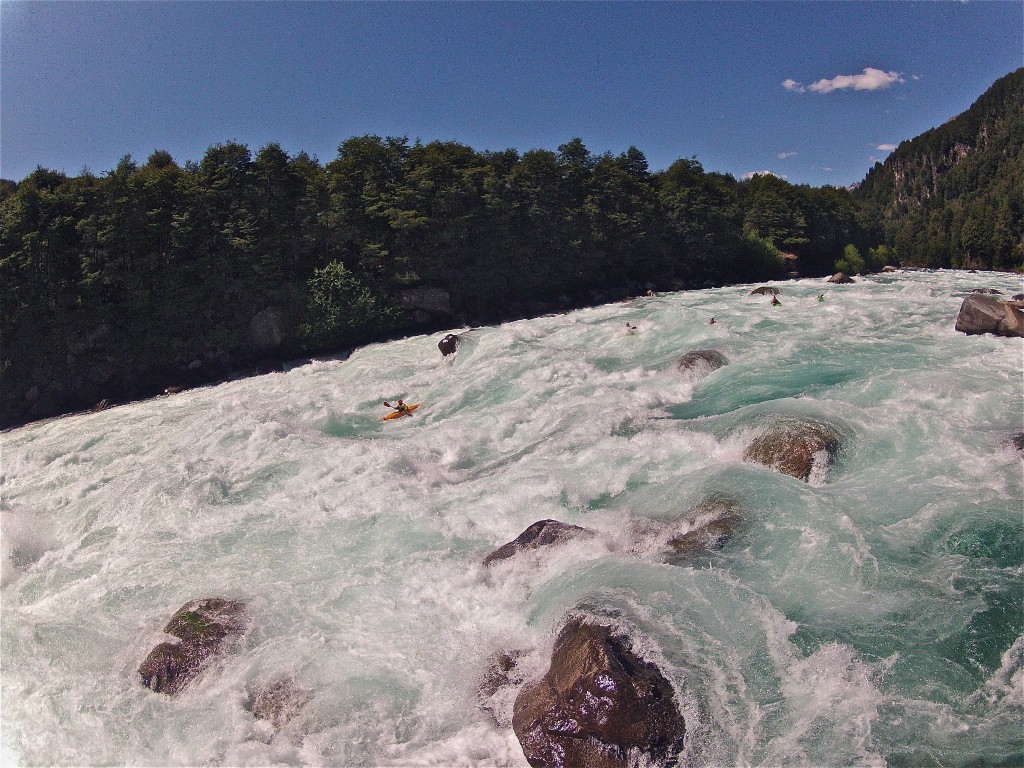 Terminator!  I wish I had a photo to compare this run with our previous descent of the rapid when Jakub told me to just follow him because he was following Marcos, who knew the line.   Yea, that sounds good until after ferrying into the meat of the rapid you find the two of them separated across the rapid by over 25 yards.  Well, awesome, I wondered who was running the rapid correctly.  Following Jakub was a mistake, but fortunately I narrowly skirted  Terminator hole to the right instead of joining his rodeo ride.  That day was loose.  This day was significantly more manageable, especially after scouting from river right.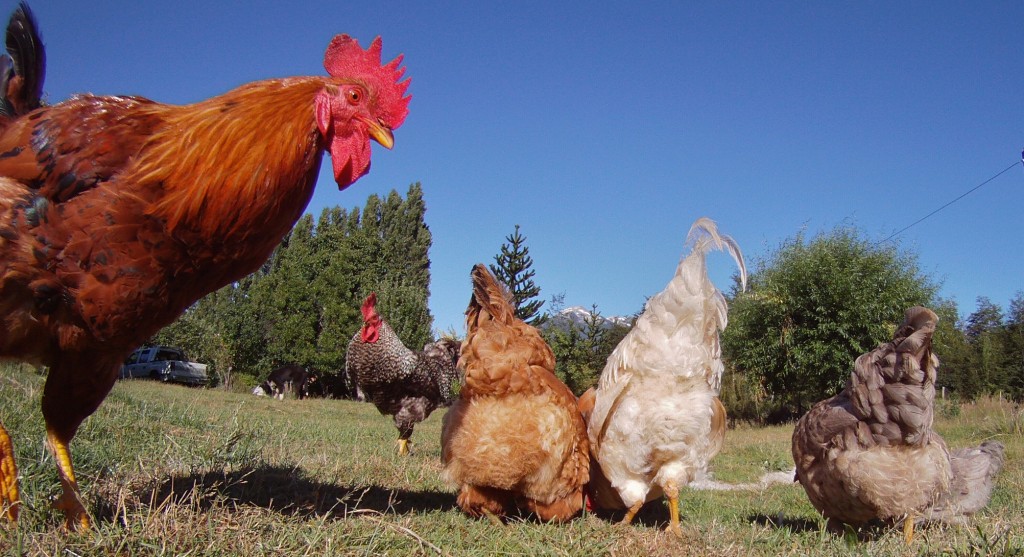 Futaleufu is beautiful! Â I miss it! Â Thanks to Sergio Vidal and Lorenzo Astorga for the terrific hospitality!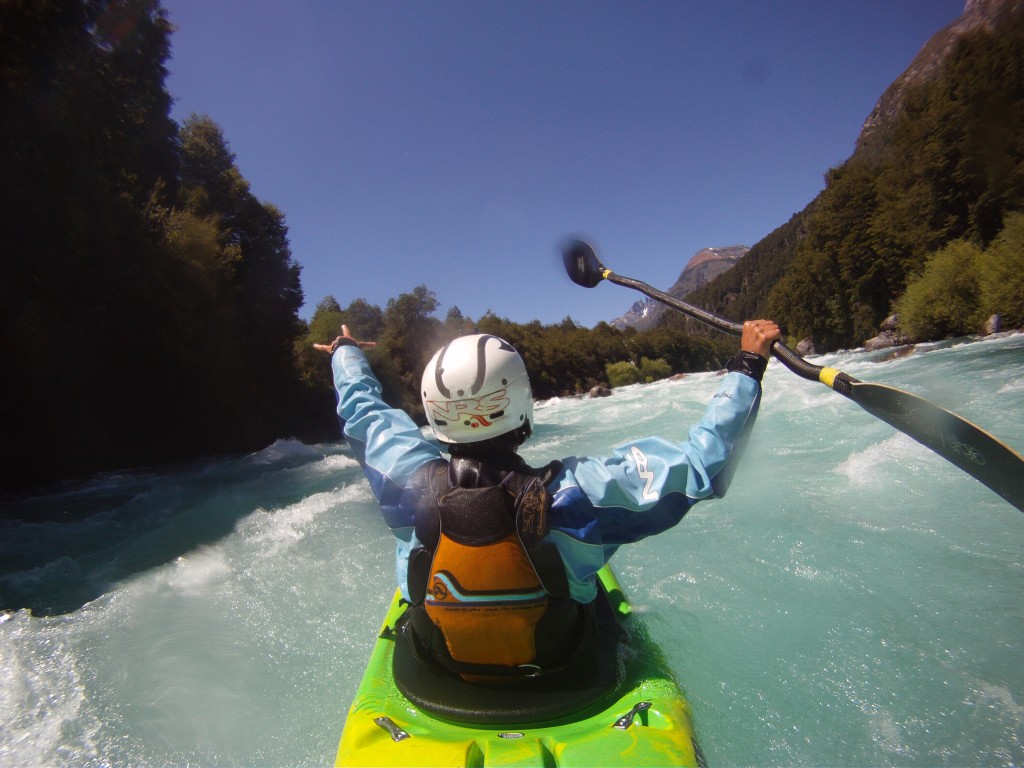 After 7 days of transit, involving busses, cars, ferries, and airplanes, I am now back home in Buffalo, NY hanging with the family and packing my Subaru for the next adventure.