This past weekend we hung out at the Nantahala Outdoor Center for the Shootout and Demo Days. Â  It was sweet to see lots of people out there competing in the new molan and plenty of other folks demo-ing the new Burns and Molans.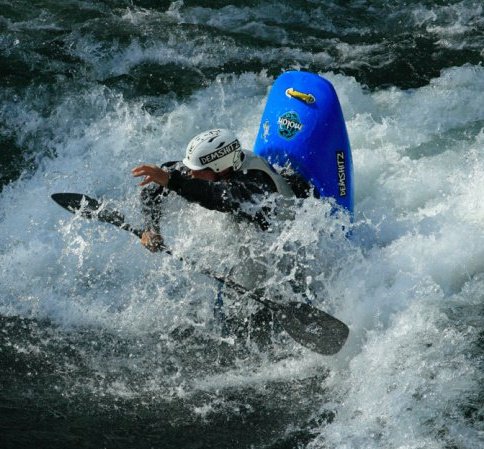 Jared Seiler's crowd pleasing Brown Air
Photo: Matt Hill
Read on for some mo' freestyling photos
With good weather, whitewater, and plenty of people, it was a great weekend. Â We all missed finals, but had a good time flippy flopping in the NOC hole.
The new MOLAN was lots – o – fun even though the hole was flushy and difficult to stick tricks in.
Mike Patterson throwing down  (Photo Courtesy of NOC)
J-dog Jeremy Laucks blunting and wheeling
Jared Seiler browning and looping
Graham Nation freestylin
Dave Fusilli with some big ole air loooooops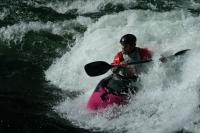 I'm trying to figure it all out again. Â (Photo courtesy of NOC)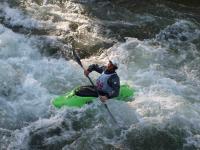 Looks like another unfortunate flush.