The monsoon rains have kept flowing, but the break in the sky shows us the amazing views from the small town of Ilam. All tea fields flowing across the eye line, in the flow below, the clear river cuts a path all the way to the highway. Pure Land Expeditions In association with Nara, Rafting Star Outdoor School and the Heritage trail for the Tourist board put together a descent of the Mai Khola to promote the Eastern area of Nepal. This is a lesser traveled area, 18 hours on a bus from the chaos of Kathmandu and on the border with India. Monsoon runs, where the rivers swell are often overlooked, why we don't know. The classic Sun Kosi about 250km becomes a quick 2 day run. Its not all big water blasts. The Melamchi Khola draining in to the Indrawati, that is a great run like the Marsyandi in November flows.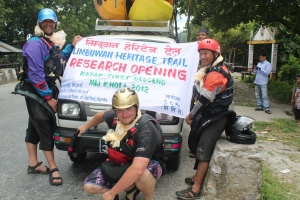 Ilam is a different story.
What we found was a river, unspoilt by roads, away from trails. We passed the clear rapids, all now vivid etched to memory. Clear lines and swrils. Waves and holes. Each village greeted us with shouts of Namaste and smiles. Welcomed to the family puja we settled to lunch, the pray for the harvest and the passing of the rains. As the walls closed in and the gorge section appeared we rested for the night. A humble settlement of houses, a bed, a meal and talk of developing the area for tourism – positive and negative. Day two and the river floated on. The trees the hiding place for the odd monkey. Crisp boil lines and waves were surfed. As the cremation ghats wafted smoke in the distance we took out – welcomed in our descent.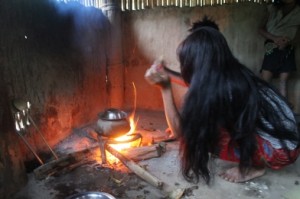 In short Ilam district has lots to offer, to raft – kayak – trek and explore. It is away from the Lonely Planet guidebook reader radar. Sadly this river the Mai Khola is set to have more hydro project on it – we will have to wait and see how this changes the villages and the people.