This weekend saw the ninth year of Galway Fest, and what a weekend it was! Team Paddler, Sal Montgomery headed across the pond to check out what it's all about…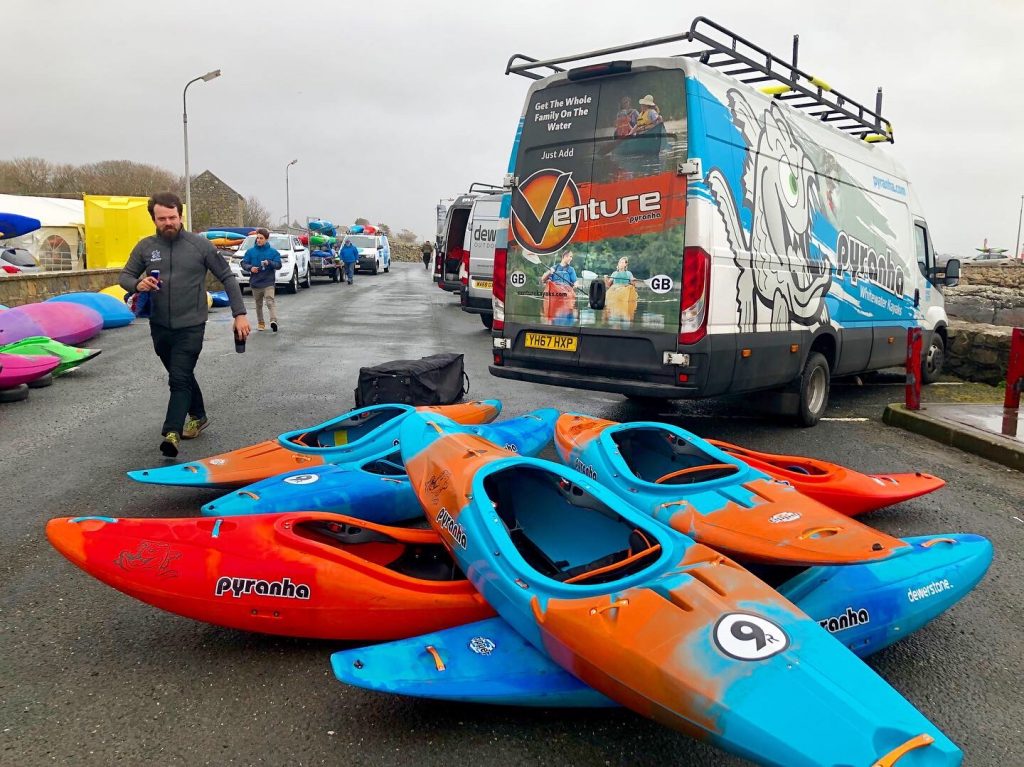 Over in the West of Ireland, an amazing community of paddlers dedicate a huge amount of time and effort into putting on this yearly gathering that attracts paddlers from all over the world. This year, participants from Ireland, UK, Spain, Austria, Germany, Poland, Netherlands, and America headed over for one of Europe's biggest kayaking events.
From world-class athletes to weekend warriors and club paddlers, there's something for everyone during this jam-packed 3 days!
Freestyle Friday
The event kicked off with a bang over in Tuam, where around 170 athletes, including several world-class freestyle paddlers, showcased their skills. During the day it was a jam-format, where each paddler had 2 minutes to score as many points as possible.
The banks were full of spectators as paddlers battled it out, trying to make it to the top 10 and through to the flood-lit finals. There were big moves and impressive rides put down, making for an inspiring and exciting event, for both competitors and spectators!
Men's Results:
1st – Quim Fontané Masó – 1530
2nd – Robert Crowe – 1445
3rd – David McClure – 1315
Women's Results:
1st – Ottilie Robinson-Shaw – 730
2nd – Sage Donnelly – 340
3rd – Lowri Davies – 310
Speedy Saturday
Roughly 300 competitors headed on over to the Boluisce River on Saturday morning for the individual time-trials, attempting to paddle the whitewater stretch (which finishes in the sea) as fast as possible. Crowds gathered at the final bridge, cheering as paddlers took on the last, chunky rapid.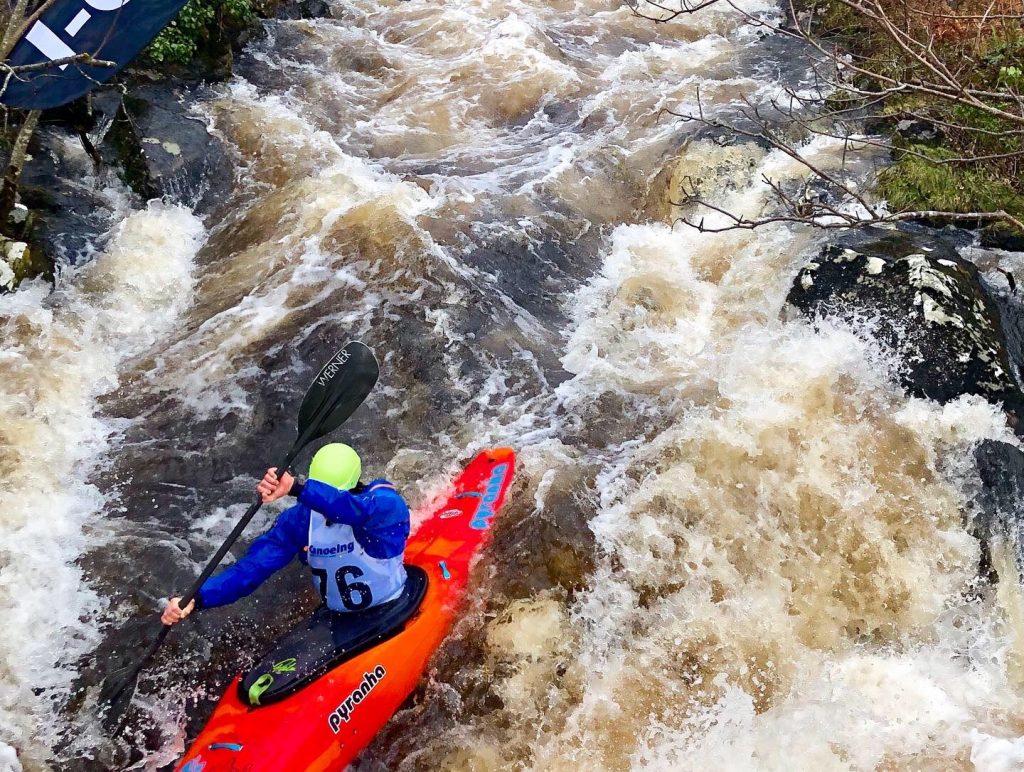 Even the stormy weather didn't seem to dampen anyone's enthusiasm, with some paddlers even continuing into the sea for a surf (or a trashing!)
Men's Results:
1st – Nick Bennett – 05:33.937 – New Course Record!
2nd – Lucien Schreiber – 05:44.667
3rd – Jack Ledwith – 05:45:122
Women's Results:
1st – Sage Donnelly – 05:58.91
2nd – Aoife Hanrahan – 05:59.328
3rd – Cara Lee – 06:04:736
Party-Time!
The 80's-themed night started with arcade games at the Electric bar in Galway centre, before paddlers clad in bright-coloured leotards and leg warmers moved up to the exclusive-use upper level, ready to show off their dance moves! A good time was had, with probably a few sore heads the next morning!
Stampede Sunday
The highlight for many paddlers and spectators this weekend was likely to be the boater-x event. Taking place in the centre of Galway, many members of the public passing by couldn't help but stop and see what all the noise was about!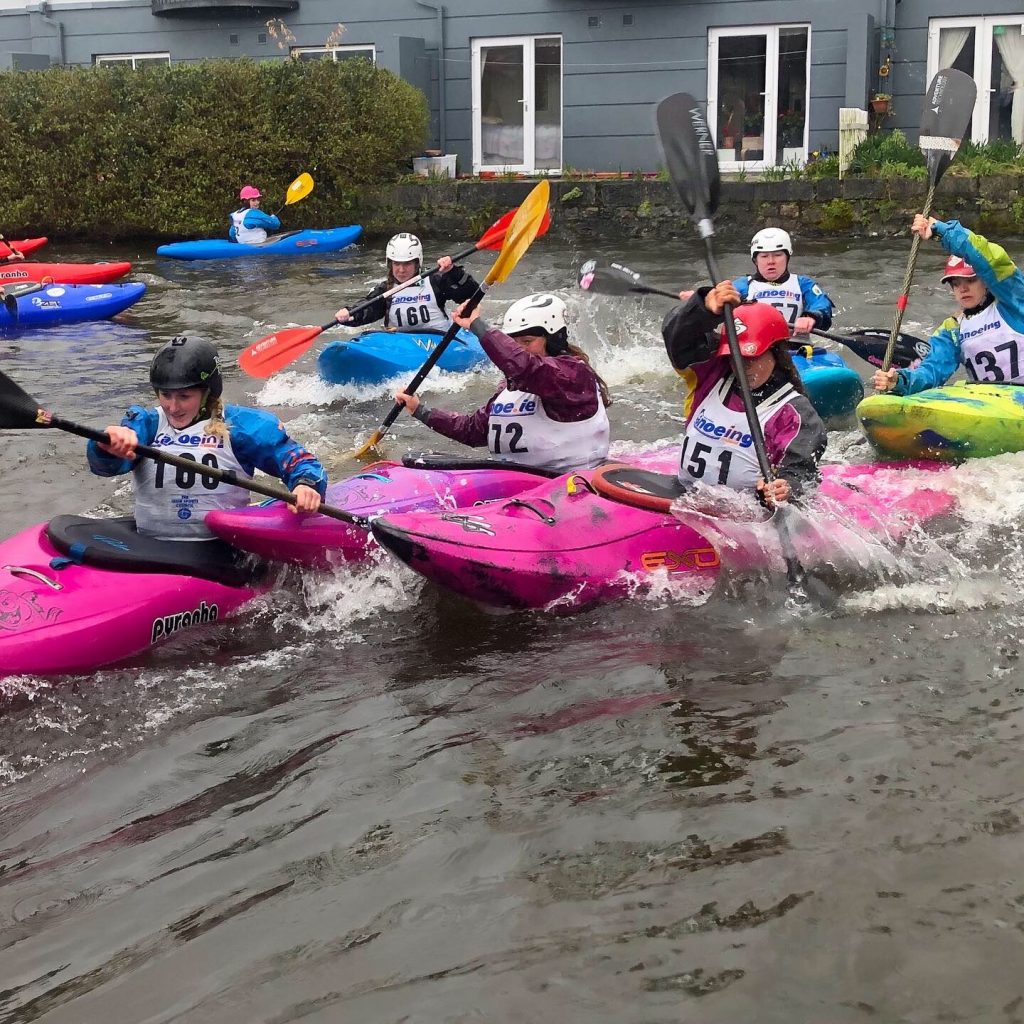 Due to all the rain leading up to this weekend the river was pretty juicy, making for some big waves and powerful flows! Paddlers charged hard and put up a good fight for the win!
Men's Results:
1st – Sean Cahill
2nd – Quim Fontané Masó
3rd – Lucien Schreiber
Women's Results:
1st – Sage Donnelly
2nd – Susan Doyle
3rd – Ottilie Robinson-Shaw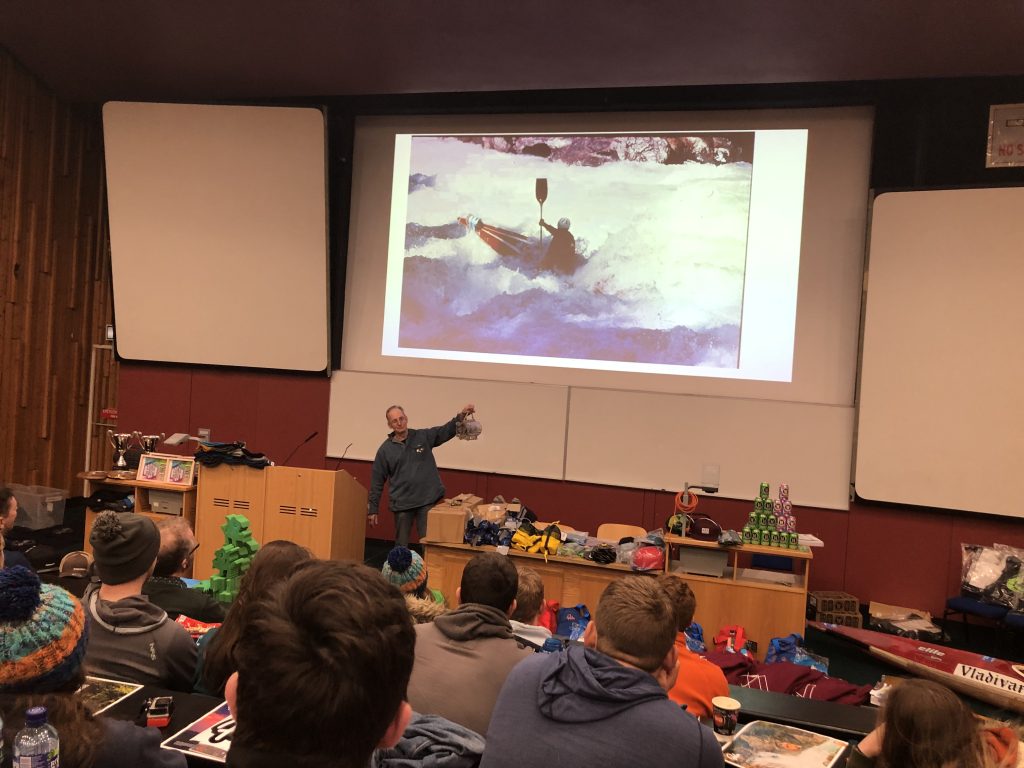 The day was finished off with stories from expedition-legend, Dave Manby; from cardboard box races in Wales to wild first descents in the Himalayas, filling the room with inspiration and a lot of laughter, before event-organisers Aoife Hanrahan and Barry Loughnane announced the final winners. Thanks to the amazing amount of support from many brands and companies, the prizes up for grabs included a tonne of gear, (beer!), clothes, event entries, and even coaching.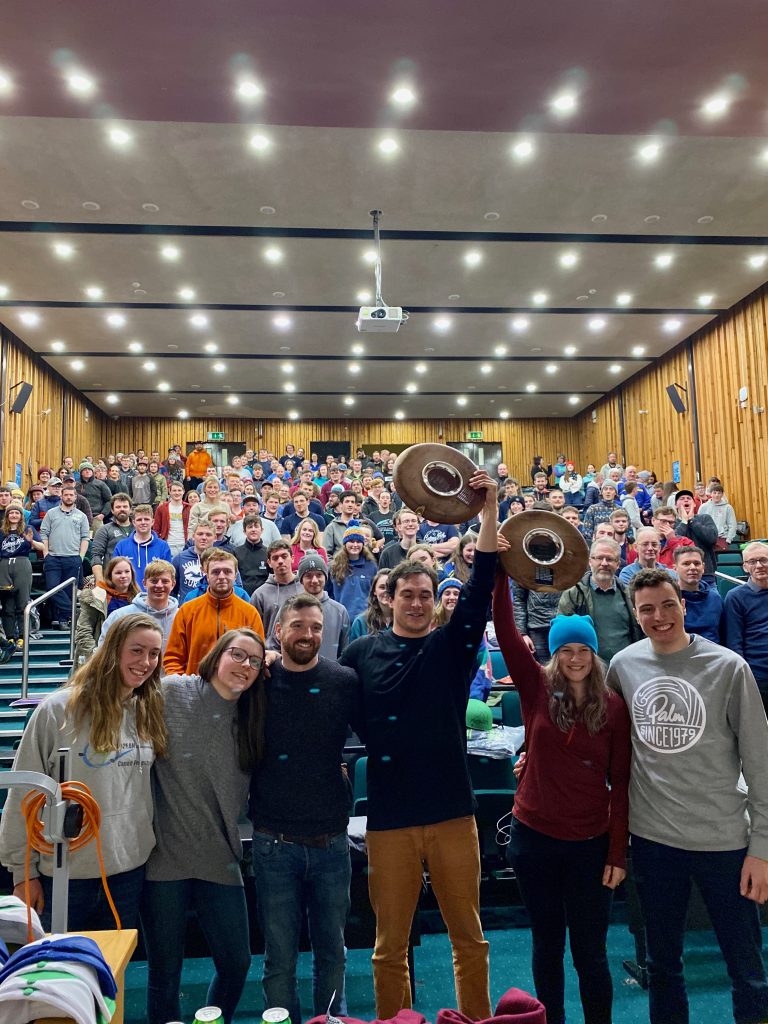 The local paddling community also dedicated two awards as memorials for local paddlers and friends, Alex McGourty and David Higgins, who tragically lost their lives whilst paddling in South America two years ago. These two individuals were a huge part of the local community and their memory will continue to live on through the event.
Massive congratulations to all participants, volunteers and organisers! Galway Fest is an incredible event, which is likely to continue growing over the coming years. The range of events means that all levels of paddler can get involved and have a great time! The enthusiasm and stoke, as well as the welcoming and encouraging atmosphere over the weekend, were phenomenal, and I already can't wait for next year!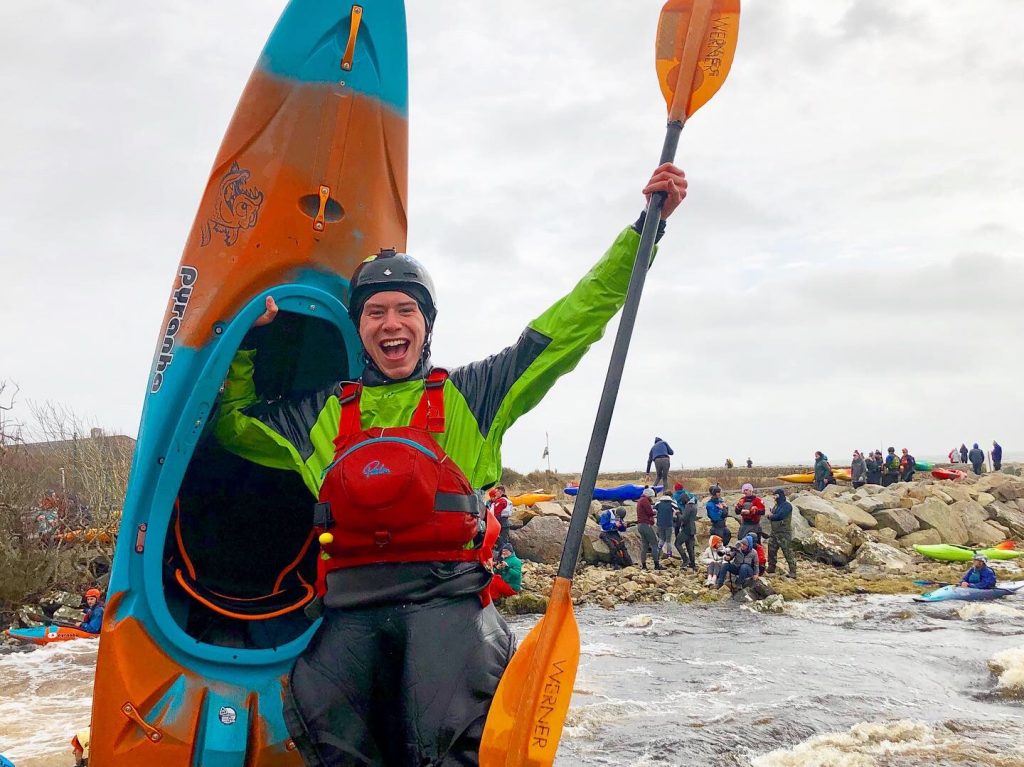 Everyone involved did an absolutely outstanding job of ensuring that this event ran smoothly. It was obvious throughout the weekend that the organisers and volunteers cared greatly about the event and everything behind it.
Well done and thank you to everyone involved in Galway Fest 2020, in particular, Aoife Hanrahan and Barry Loughnane; you guys crushed it!
See you next year!
Sal
@sal.montgomery