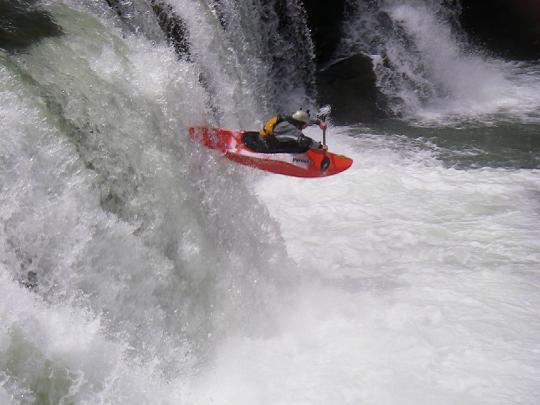 Hey yinz! Dave Fusilli here, bloggin a couple videos myself and the demshitz Seiler brothers have put together. The first one, Click here for video, from Cheat Fest this past weekend, along with a couple fotos from two days on the Lower Big Sandy with a bunch of folks out shreddin in Ammos and Burns. Also, a video featuring the New REV the Seiler's put together, click here for video, from a day at the Eternity hole in Western North Carolina a few weeks back. Enjoy!

Bob Woody Jaime and Mikey above Wonder falls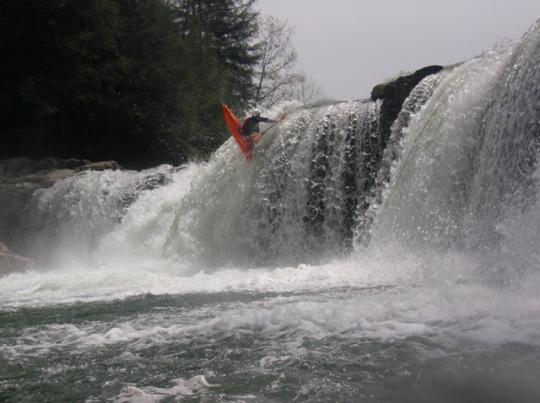 Here is a sweet picture taken by Mitch Smolow of Graham Freewheeling Wonder Falls in his Ammo. Thanks Mitch!
Graham at Big Splat
Brent posing for the camera below Big Splat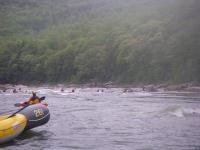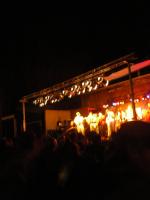 Always good times at Cheat Fest! Nice weather bluegrass and good peeps. We had tons of fun. This week we are driving straight to Reno Nevada for the Reno River Fest this weekend. Check back for more updates.