When I made the decision to attend Columbus State University, I expected to be kayaking at least three to four times a week; the Chattahoochee is 15 minutes from CSU! I did not expect that I'd kayak less here than I ever have in the past 15 years.
Managing two jobs and being a full-time student, taking anywhere from 16-18 credits a semester, doesn't leave much free time for paddling! Even if I couldn't paddle, I did my best to hit the gym. Then my mental health severely declined and the idea of going kayaking was less fun and staying in bed seemed better. Now I am working towards paddling as much as I can and still hitting the gym to be the best athlete I can be.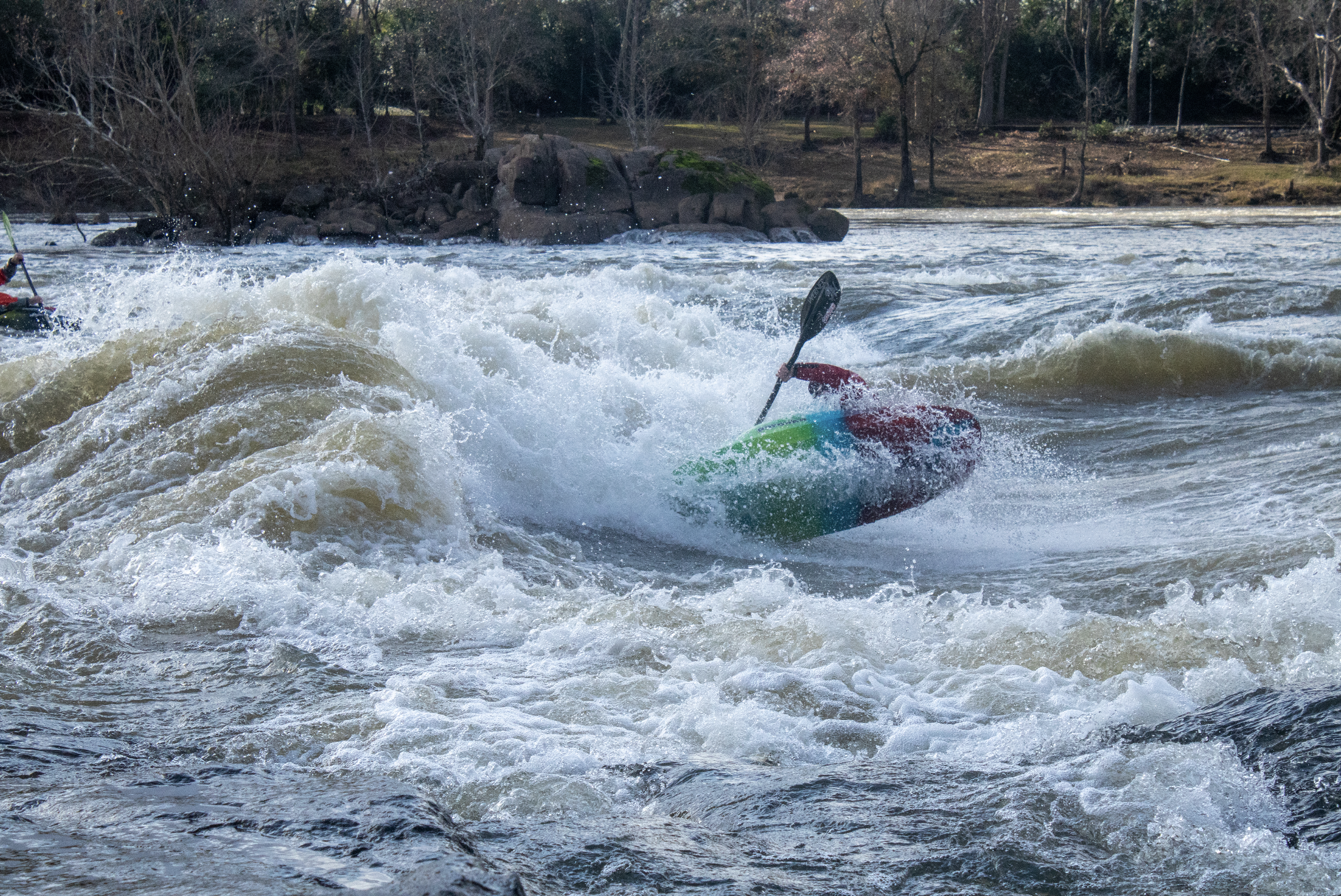 This semester, I am working two jobs, hopefully doing an internship here and there, and taking 15 credits too. This doesn't leave much free time for me, but I have managed to hit the gym six times a week, along with paddling at least twice a week. I wanted to give my best tips and tricks to stay in shape while not being able to paddle as often as one would like. Hitting the gym has been my best option, that being lifting weights and rock climbing.
If you asked me two years ago if I would go rock climbing, I would tell you that you are out of your mind. I have a huge fear of heights, and I would not want to portage or rerun rapids if it meant I had to climb more than my height.
At my university, though, there is a rock wall and a bouldering cave. I started rock climbing because it was new, fun, and I made a deal with a kid. He taught me to climb and I taught him to roll a kayak. Little did I know, I found that it helped me as an athlete.
Learning to balance on one toe with my other foot in the air and my fingers pinched on a small hold also helped with balance in my boat. Which I was surprised about, as well as it worked my core a lot more than a normal core workout did. I had to use my core to keep steady and balanced on these small holds and dynamic moves.
That transfers directly over to kayaking; when I am doing freestyle, everything is in my core. To land all my tricks, I must keep my core tight to make sure I stay balanced and on track. I get the chance to climb more than paddle, as I work at a climbing gym. I think climbing is a great workout to help build strength in paddlers! I know it has helped me a lot!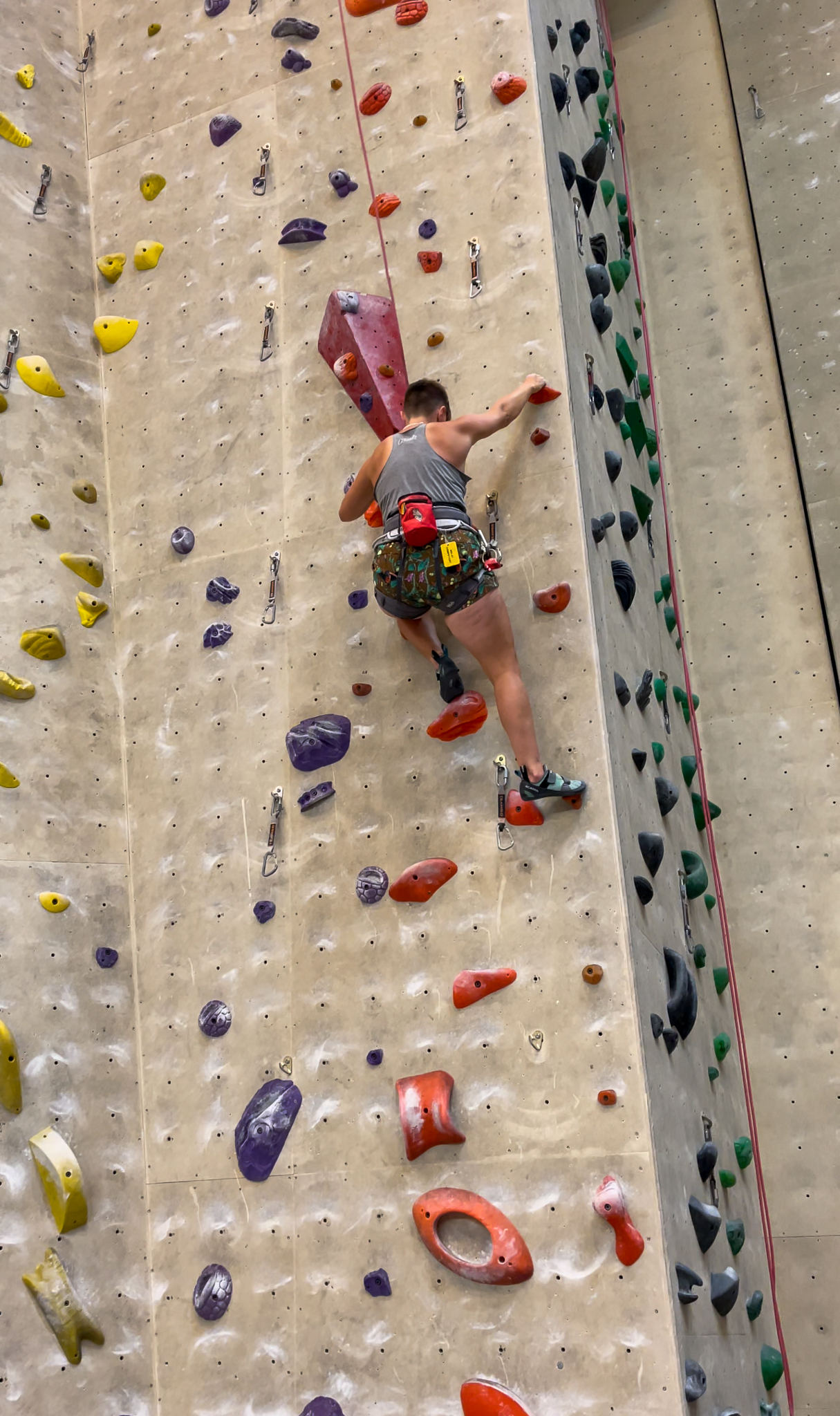 Next, I try to work out for at least 45 minutes a day, six times a week. This plan I am on is to get me in shape for the World Cup, which is in October 2022 here in Columbus, GA. However, the opportunity to get outside and walk for 15 minutes a day or even three times a week is better than nothing. This past semester, I did not work out consistently and it took a toll on me. When I would go kayaking, I was out of breath a lot faster, and when I wanted to paddle fast my endurance ran out quickly. Even the little workouts that I can do will help me as a whitewater kayaker.
I struggle the most with finding the mental will to go kayaking. I must paddle twice a week, as I am the president of the CSU Whitewater Kayak Club, but making time for myself to paddle is a lot harder. Being in my boat in the pool helps a lot. For anyone that doesn't have the river as close as I do, I'd say do your best to get into a pool or on a lake to paddle around.
Even a fraction of time paddling in a pool or on a lake can help your skills tremendously. Making a regimen to do flatwater skills will boost your ability in the river. Being able to get into my boat and paddle around helps tremendously on my mental health too. For me, it is a chance to disregard reality and spend some time working on flat water skills, along with teaching my club members the skills they need to excel on the river.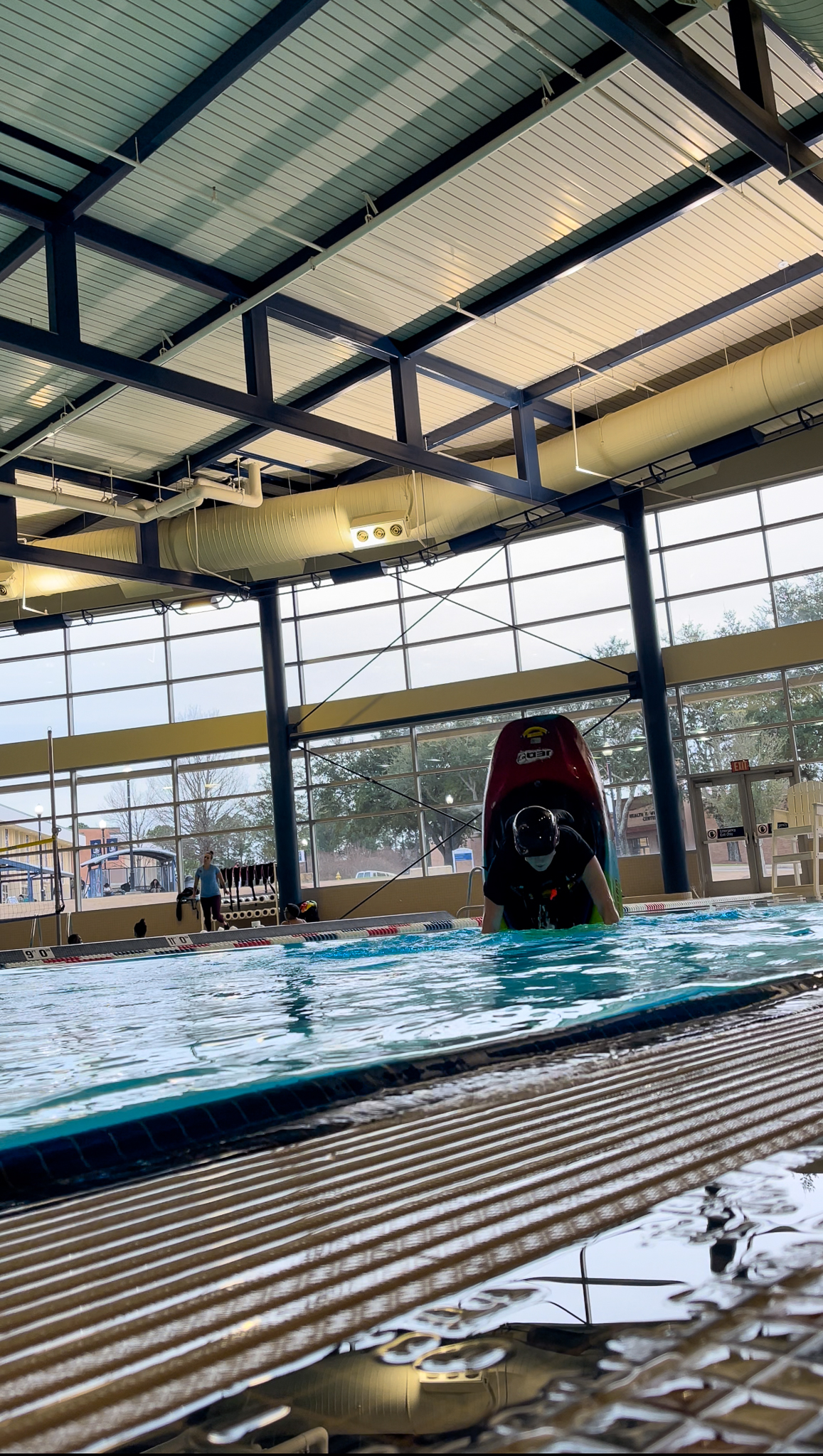 After all, getting in a boat and spending some time on the water, whether it's a pool, lake, or river, is better than nothing at all. Spending time in the gym or being active will help you excel as a kayaker. For me, spending my time working out has boosted my overall strength, endurance, and mental health as an athlete, and has elevated my skills on the water.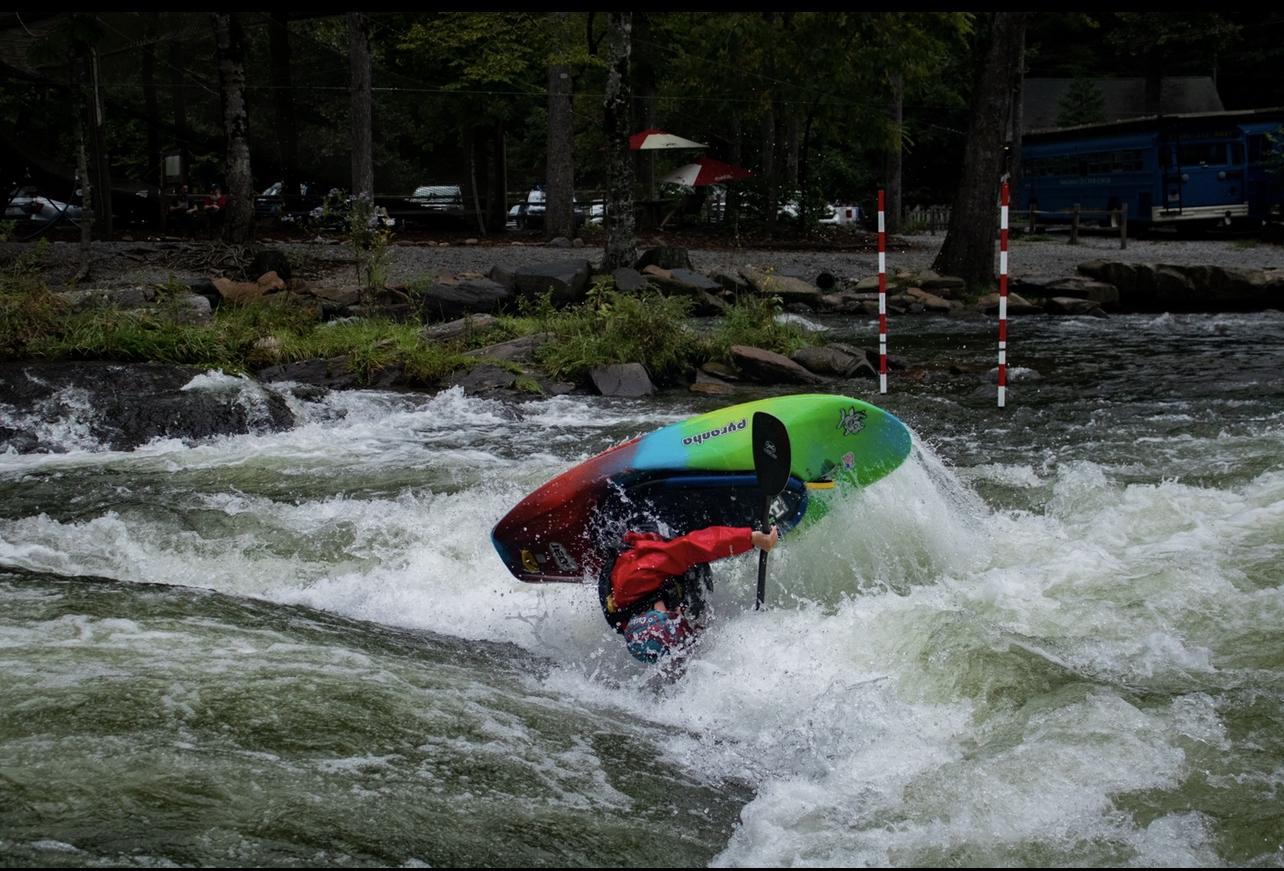 I hope to see ya on the river!
Cat H.