As whitewater kayakers, we often enjoy the luxury of being alone when we are out on the river. Just you, your boat, paddle, and fast-moving water. And maybe a mate or two. But if we take a moment to just float, and look around, it becomes obvious that we aren't alone at all. Underneath your boat, there is an aquatic world of fish, swimming, hunting, and spawning. Along the shore there are animals (or at least tracks and signs of them), coming to the river to drink. And around you – there are birds.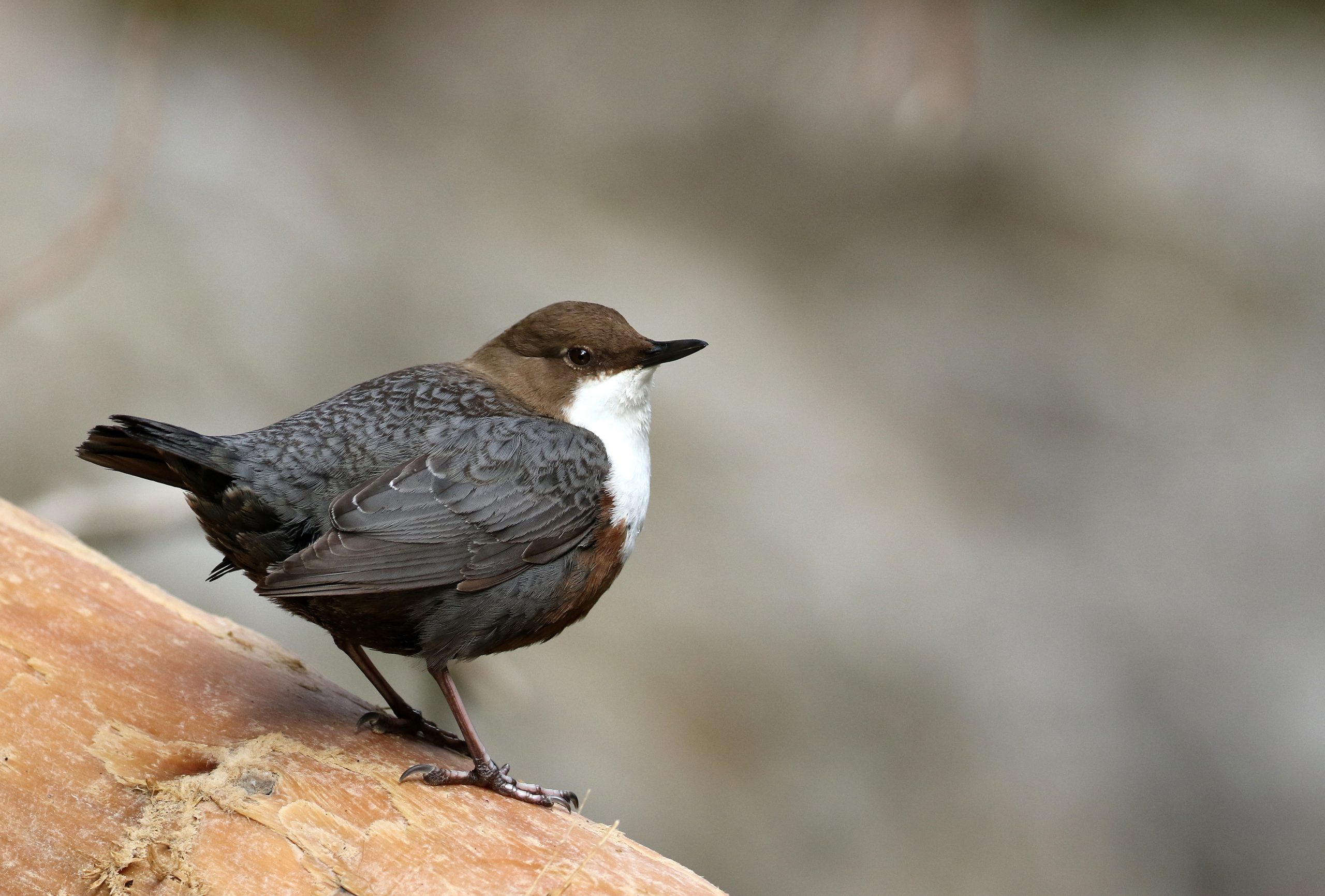 For the past three years – regardless of temperature, weather, and water levels – we have spent the second weekend in January in our kayaks, paddling our home river, the Soča, in western Slovenia. What motivates us to endure the low water and cold temperatures? The birds!
Around the world – from Afghanistan to the Netherlands – bird lovers spend the same weekend in January (this year January 15th and 16th) counting waterbirds. The International Waterbird Census (IWC) is an annual event which is in its 55th consecutive year. The census occurs in Africa, Asia, Europe, the Caribbean, and South and Central America. (North America carries out their own survey called the North American Waterfowl Survey).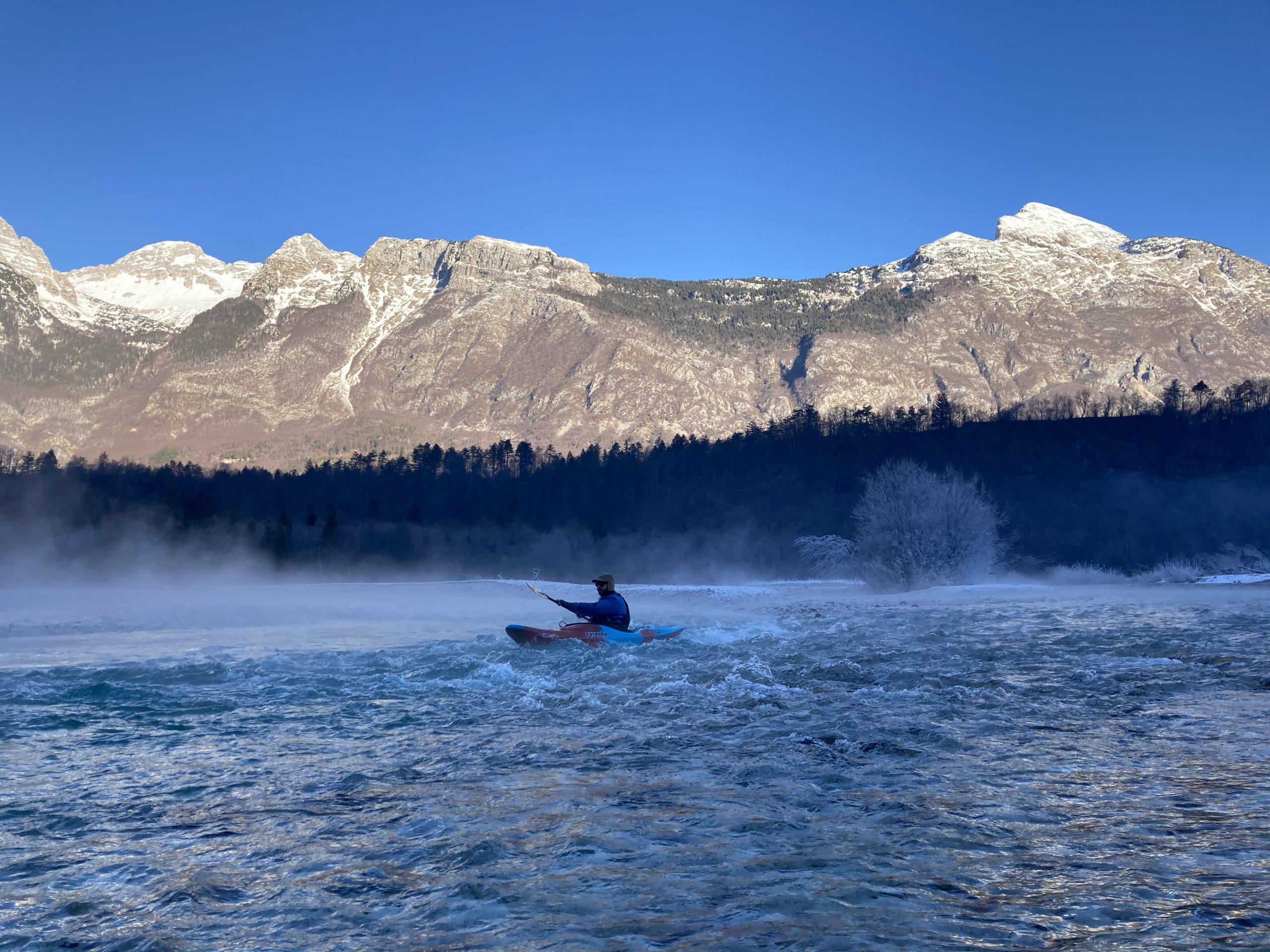 Our method of counting from kayaks requires constant attention and a keen eye, but involves little exertion, lots of floating, and just a few paddle strokes. However, most people who participate in the survey are volunteers and work together with national or regional birding organizations.
In Slovenia, the annual IWC consists of breaking the rivers, lakes and Adriatic Sea coastline into 423 census sections. Most participants perform the census by foot, but we have come up with our own surveying method, which was approved by BirdLife Slovenia – DOPPS, who organize the IWC here. DOPPS is national nature conservation and ornithological organization, part of the global Birdlife partnership of non-governmental organizations that strives to conserve birds and their habitats.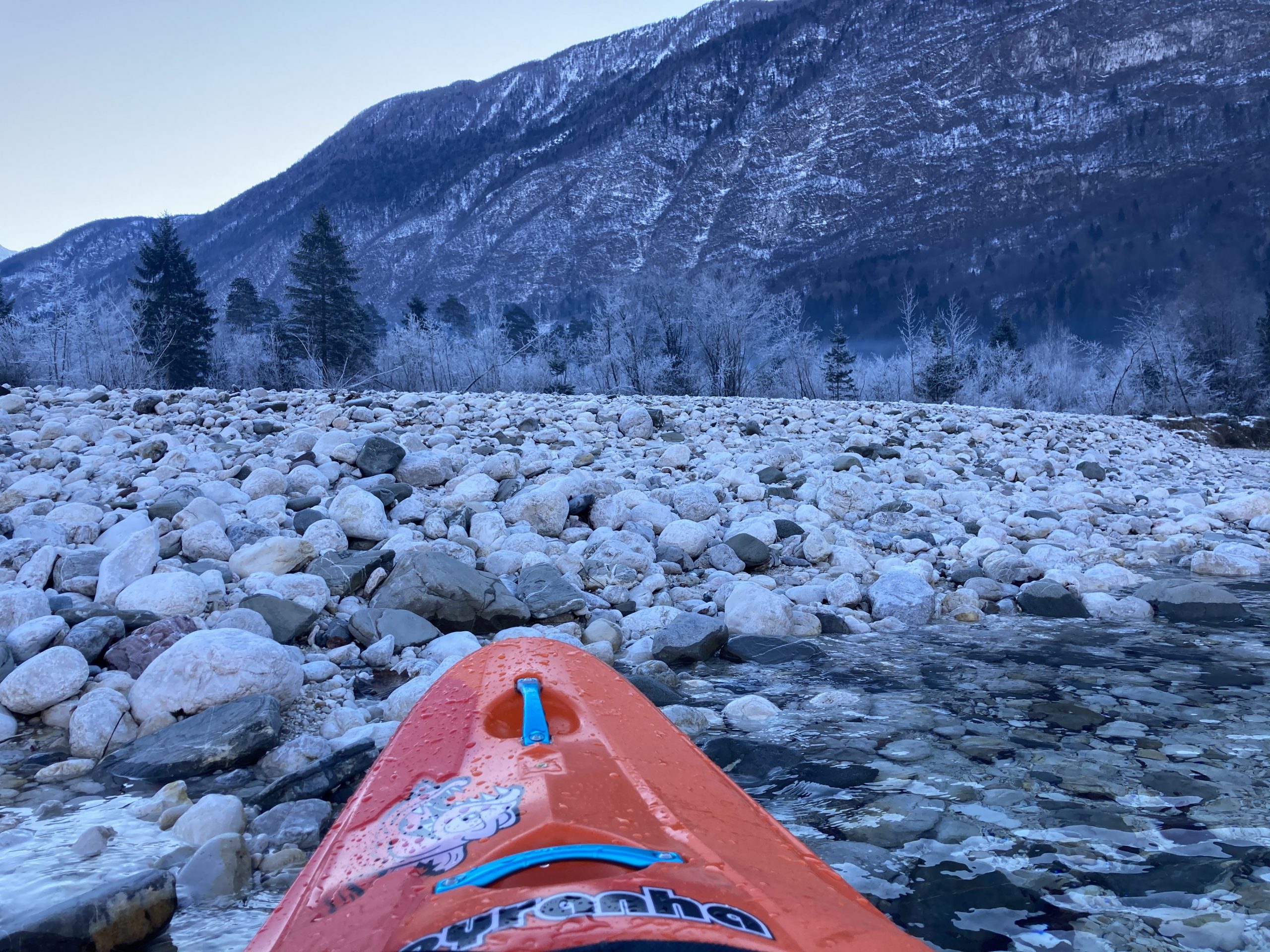 Rok is an ornithologist (a biologist who specializes in birds) and between the two of us, we are able to survey almost 30 km of the Soča over the course of one day. This lengthy segment would take a crew the entire weekend (two 8-hour days), to complete on foot. But with kayaks, we are able to complete it in about 5-6 hours in a way that is arguably more efficient as we are observing birds from out in the open of the river, and can therefore count more accurately. When birds are spooked, they flee downstream. Eventually, they decide that we aren't a threat and fly over us, back to their territory or the section of river they were on. We normally count birds only when they pass us upstream. This ensures we don't double count.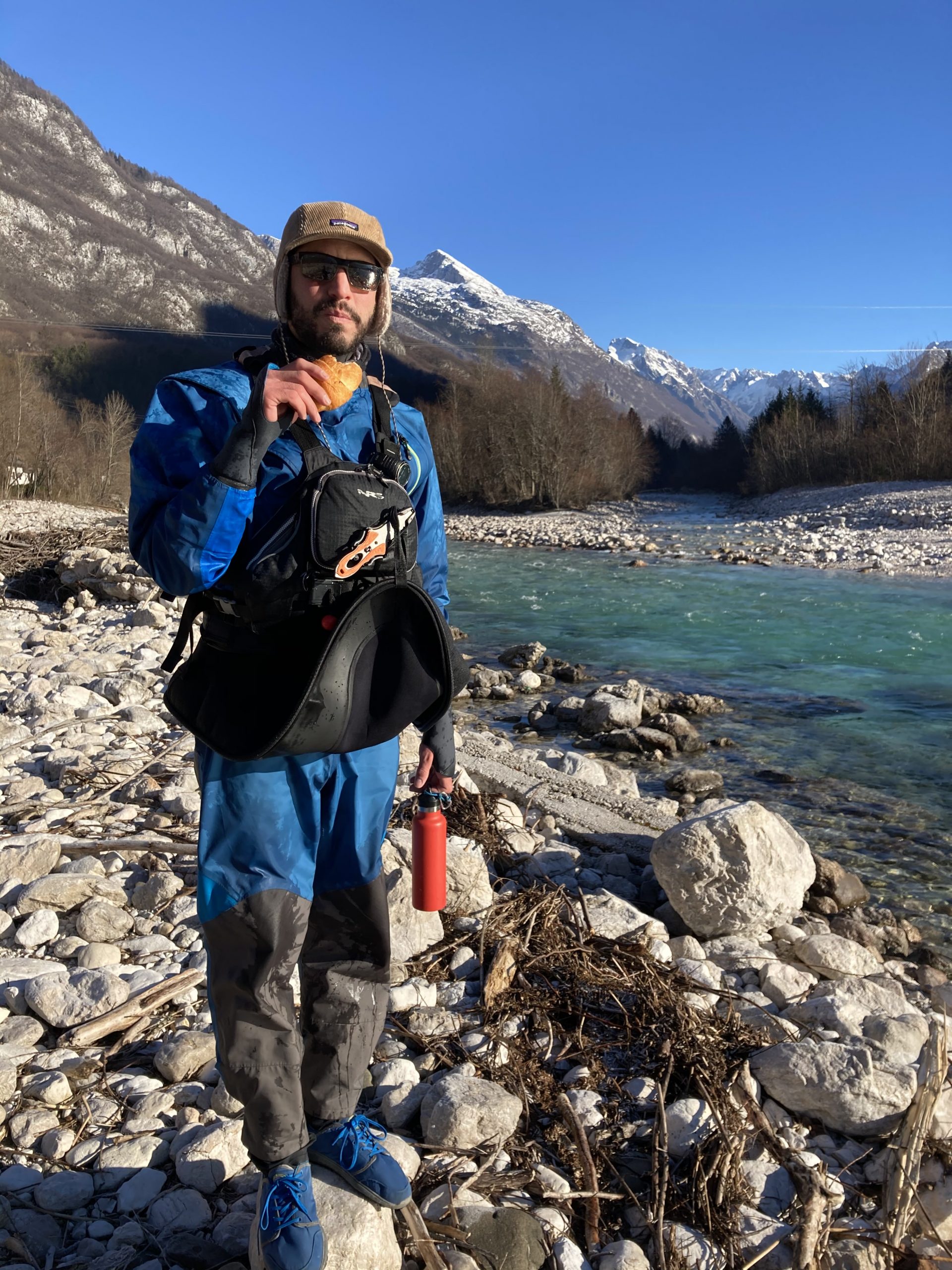 At 9 am on Saturday, when we put on just outside of the town of Bovec, the temperature was -5C. Last year it was -14. Pogies are a must. However, by the time we get halfway to Kobarid, the sun greets us by peeking over the mountains and we can thaw our hands and have a tea, snack and some schnapps!
On the segment of the Soča River that we survey, we observe wagtails, mallards, mergansers, grey herons, and usually a lone cormorant or yellow-legged gull. This year, we counted 100 of the water-loving bird, dipper. Every few kilometres we write down our count in a waterproof notebook, and when we get home Rok inputs all the data into an online platform that contributes to global research and conservation. The IWC is a source of vital data used to understand waterbird populations sizes and trends which contribute to identifying and conserving their key wintering habitats.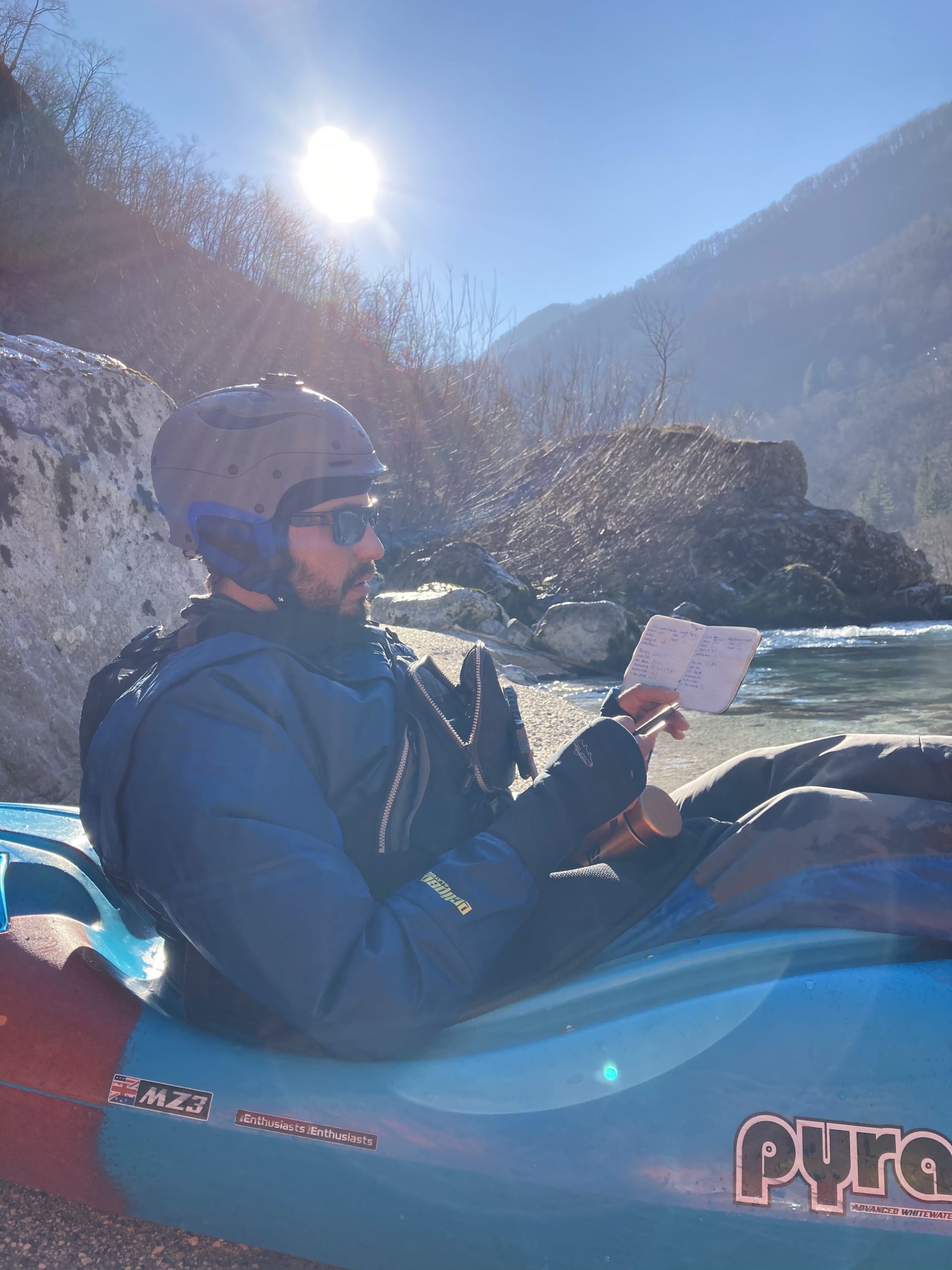 Sound like something you are into? Want to get involved? Get to know your local bird species by buying a book or joining a local ornithology club. Then, contact an organizer in your region. Or, if you're not a bird counter but want to support the census, consider becoming a supporter of the Waterbird Fund. This fund aims to support the monitoring of waterbirds and their wetlands around the world. The IWC is a highly cost-effective counting effort as many of the counts are completed by volunteers. This means a little support can go a very long way to ensuring wetlands around the world are counted and the information goes towards protection.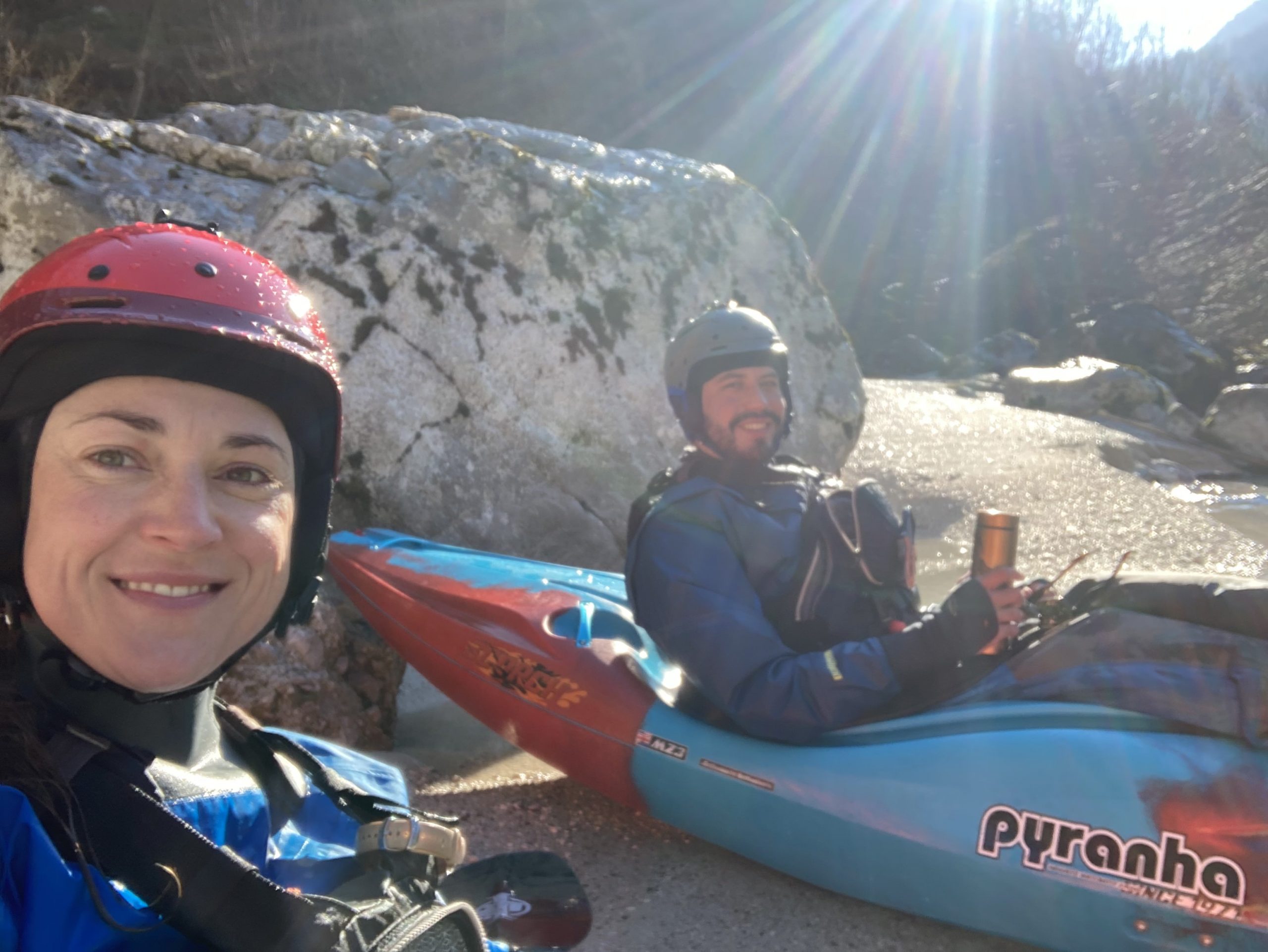 This year we were lucky to get enough water to paddle the grade 5 Katarakt section of the Soča, where we were keeping one eye out for birds while enjoying the sun and tight lines. Every year we are grateful for the excuse to get out on the water and see our river from a different perspective. And who says winter is for the birds!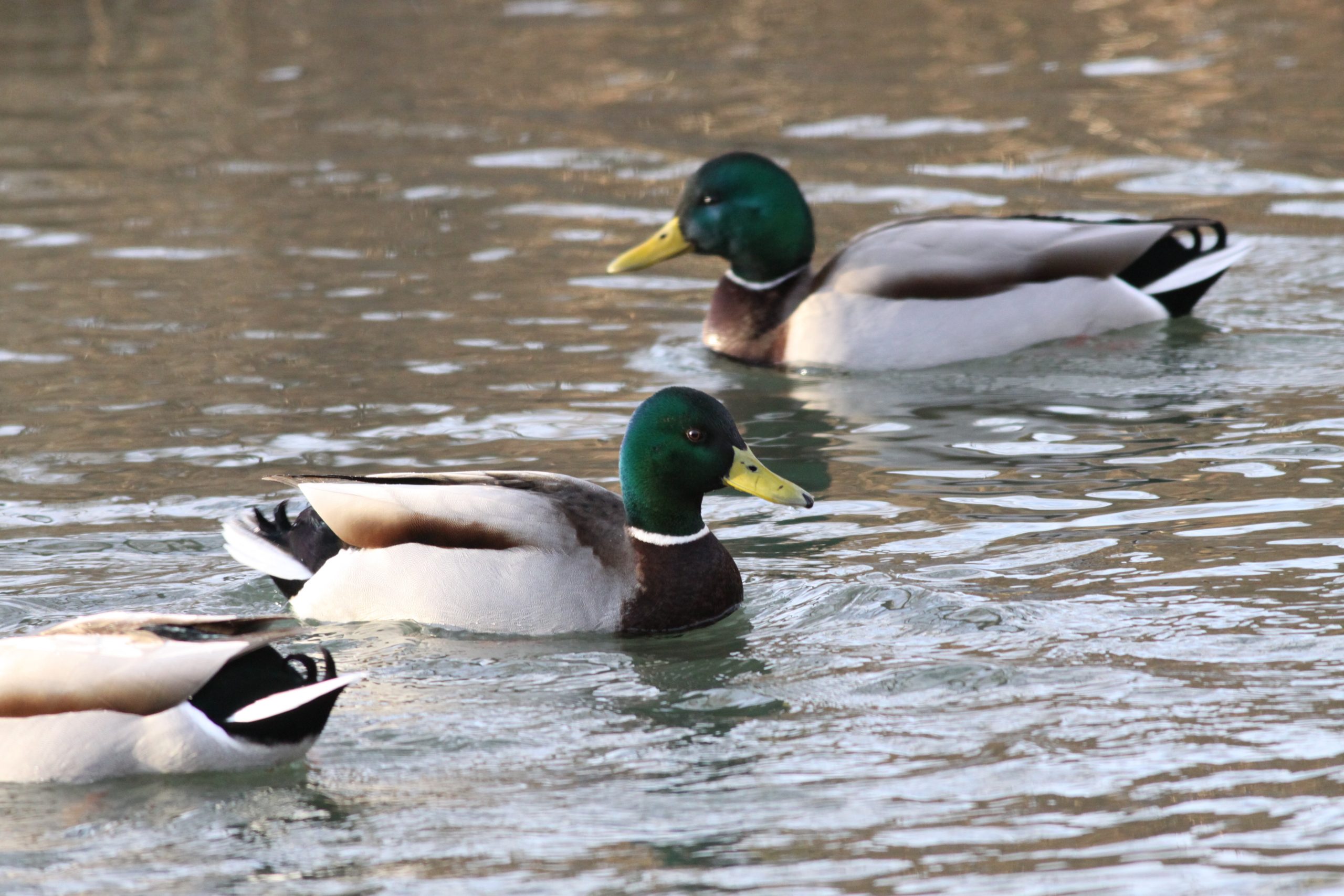 *Big thanks to kayakers, Bor and Gaber Mihelič, who also count birds from kayaks, and who provided the bird photos.