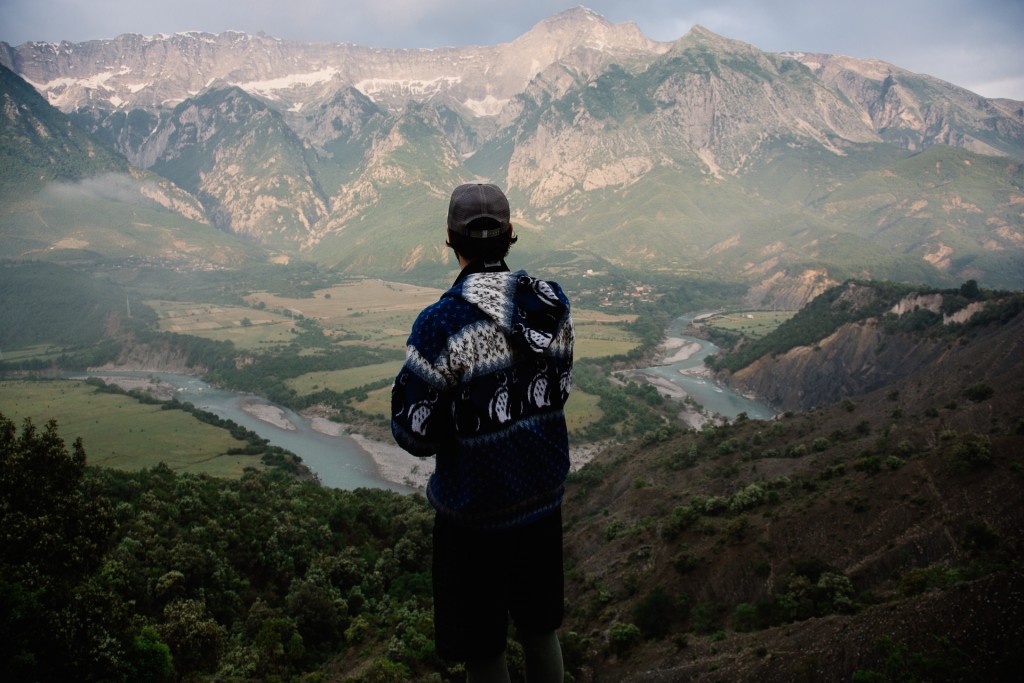 The basic idea behind the establishment of Leeway Collective in the start was to bring Nature closer to people again in order to feel the empathy towards her – something that is in every one of us but unfortunately gets distracted in these crazy times when everybody is chasing their dreams underlined with numbers…
After less than a year we got engaged into something that is summing up all that we so much care for – we are lucky and proud to be an ambassador of amazing campaign that is fighting for the rivers in the Balkans, called Save the Blue Heart of Europe.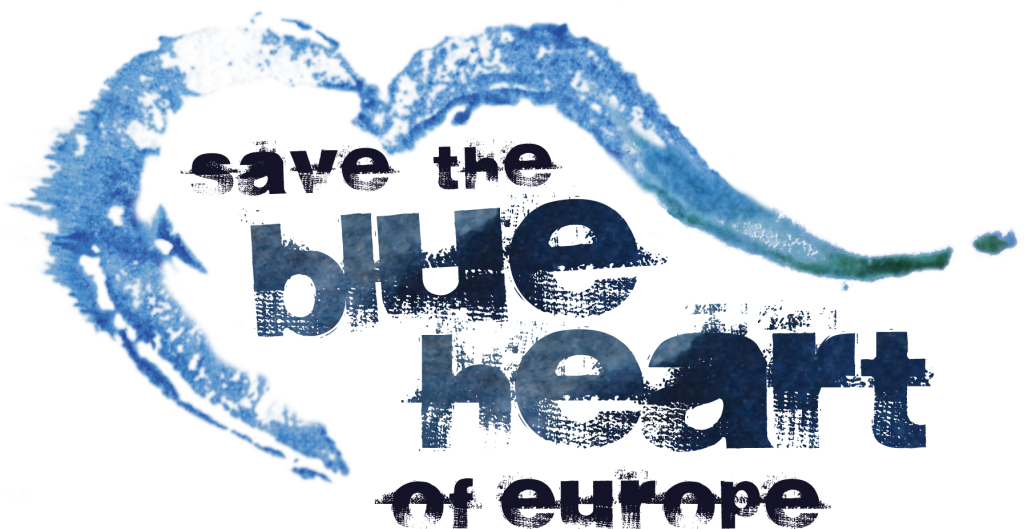 Soon after initial meetings we realized that people working for the campaign are honest, enthusiastic and nature-loving bunch of guys and a that this is going to be a wonderful story in which we can all learn something from each other and above all – join forces to help preserve the last pristine river ecosystems in Europe against insatiable appetite of some. Rivers with their waters are for sure the most intimate part of Mother Earth and preserving and letting them be what they are is something that we are more than capable of doing. After all, we still believe than humans are more than just energy collecting species!
After a week of talks we decided to go to action with the most pristine river in the whole Europe, the only river that has no dams on her way from mountains to the sea. She is the river that flows from Pindus Mountains of Greece all the way to the Ionian Sea in Albania. From canyons in Greece to alluvial plains in Albania she changes not only her character but also her name, from Aoos to Vjosa. With 270 km of Wild River this is something we have a duty and right to protect as now she is in danger of being stopped with 33 dams…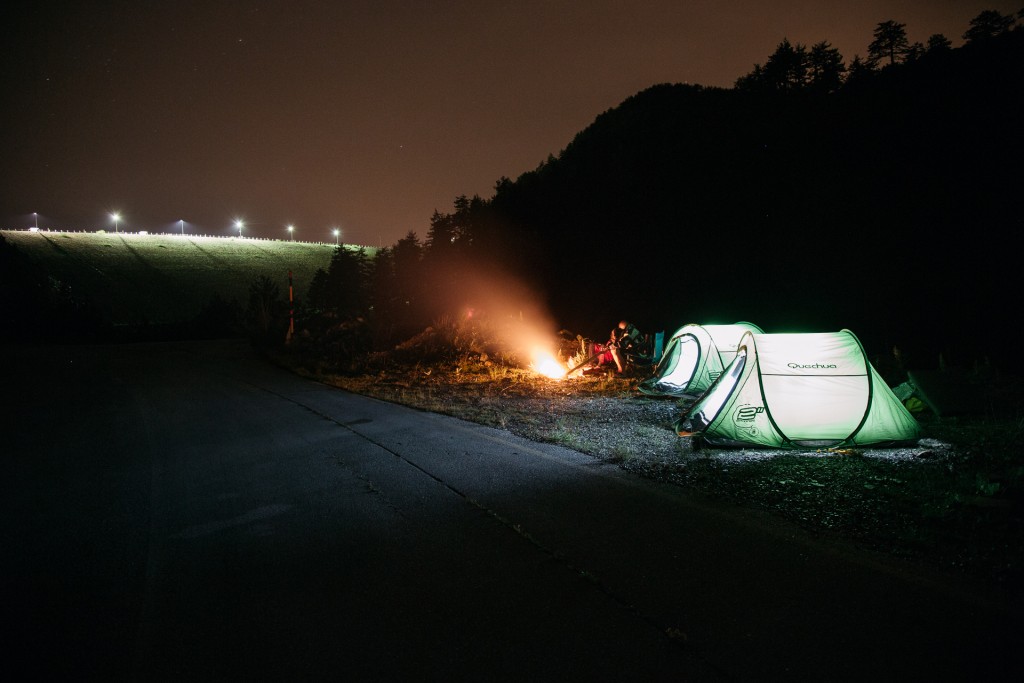 Our plan was to paddle the river from source to sea and it turned out that this was one of the best plans we realized so far. Kayaking class IV-V is something we adore, but paddling on a river that goes from class IV to class II is just as amazing, you just have to give her the time to show at her best – once this happens an experience of its own kind shows up. Having time paddling, going on from day to day, getting to know all aspects of the River is something that can't be experienced when rushing from one classic run to another.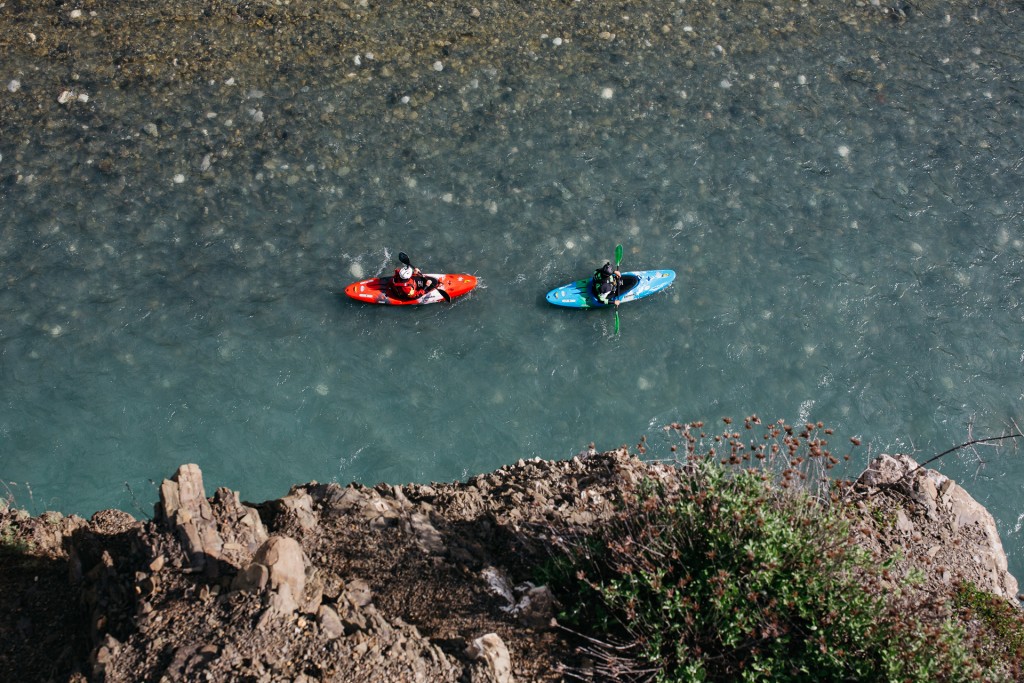 Together with our media part of the crew; Anze and Nejc, me and Zan had a great time paddling this amazing river that surprised us many times – I am not referring only to whitewater; wildlife, scenery, local people, sad dam projects and passionate decision to do everything we can in order to help her made this trip very special.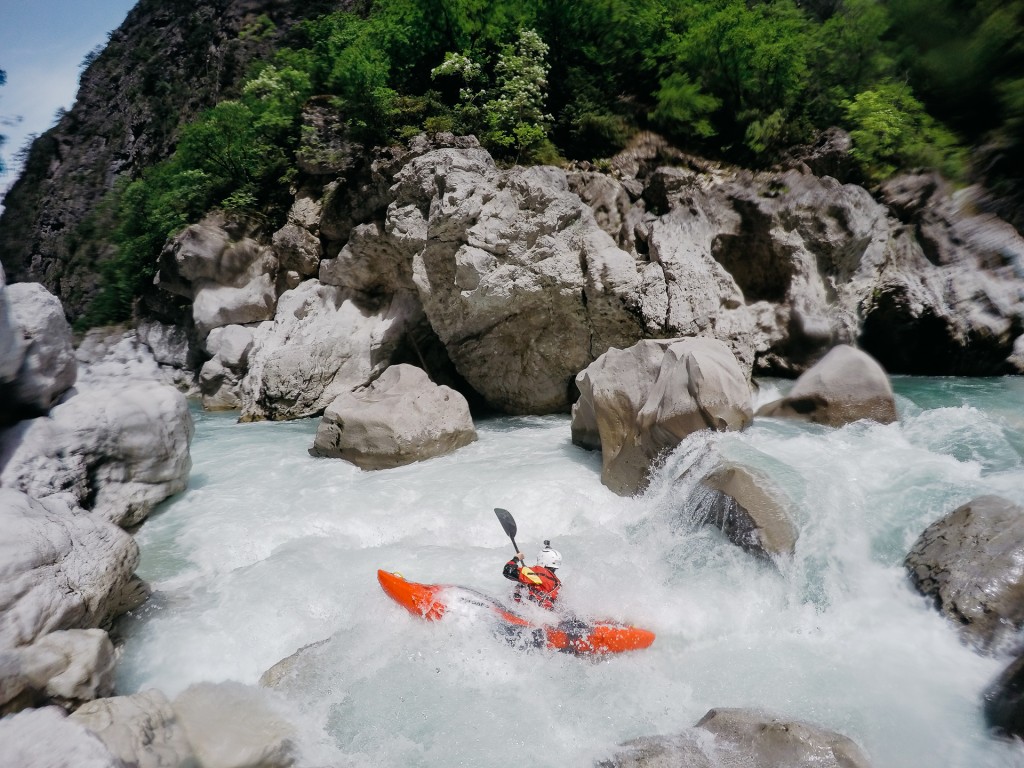 In order to be efficient and loud enough in efforts of protecting a river we believe that joining forces of like-minded is the way to success. This is why we came up with idea that connected communities that are most intimately connected to rivers; kayakers, fishermen and scientists for the first time.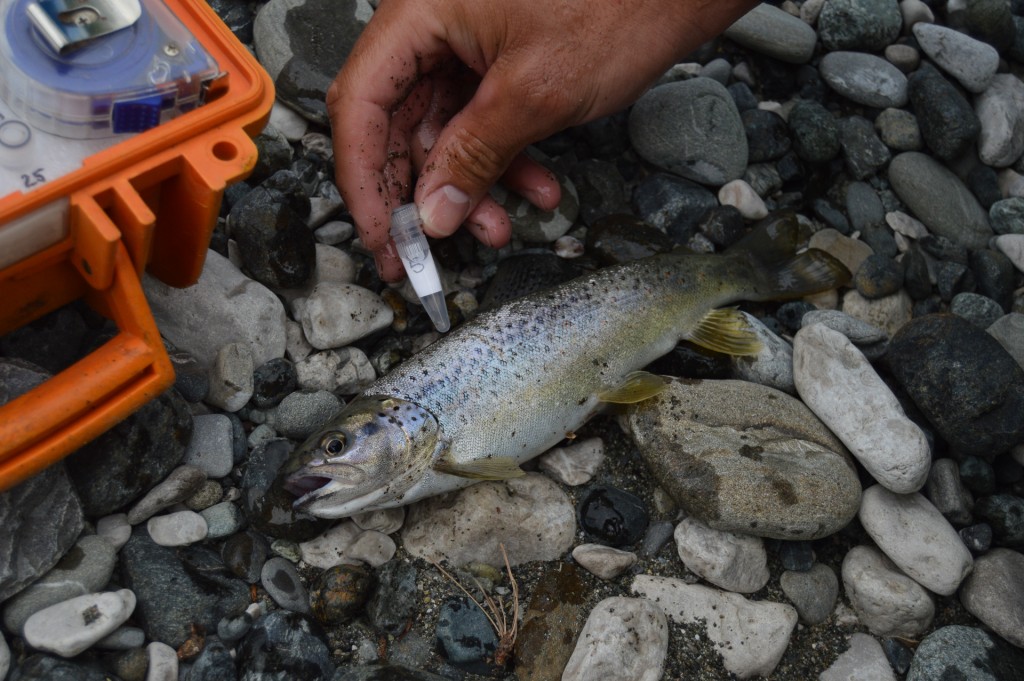 Me, being a kayaker, biologist and a fly fisherman helped a lot, but without the help of Patagonia, Orvis and enthusiastic researchers from Balkan Trout Restoration Group we would never make it. I was lucky enough to catch and take tissue samples of 5 indigenous trout in the deepest of the canyons in Greece and genetic analyses showed amazing results. Three lineages of brown trout in only 5 samples was not something we expected and further research from the region are now needed in order to establish a better picture about genetic diversity there…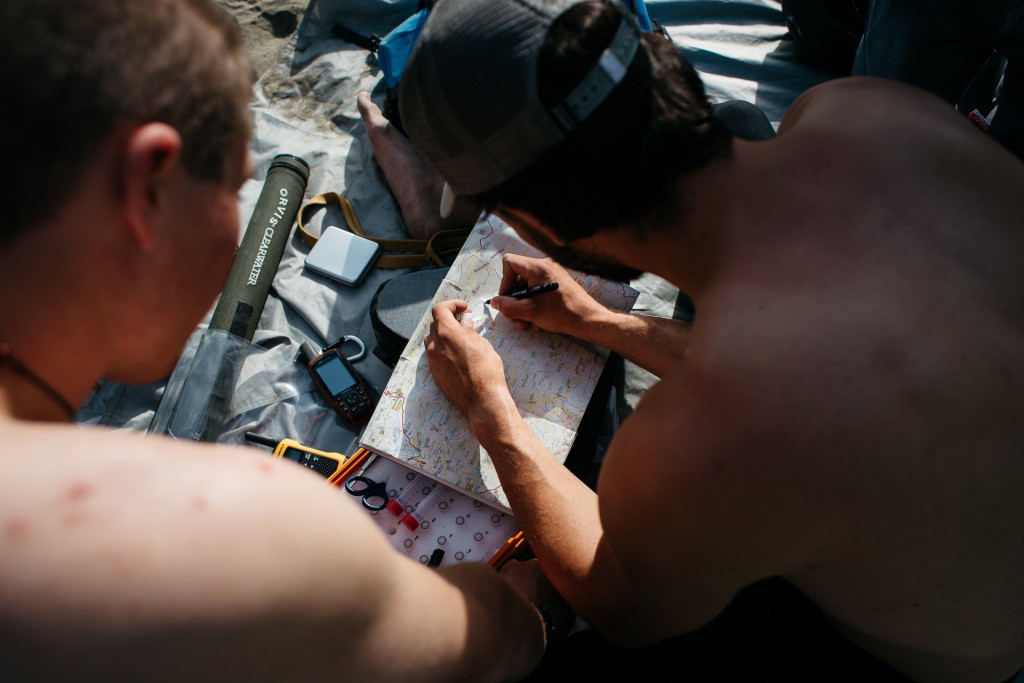 Once we paddled out from the canyons in Greece a true journey begun – now we were travelling on a nearly flat but amazingly interesting River. Albania is a special country and not only scenery makes it so nice, it is the local people that do the big part of that. We were lucky enough to get invited to their places and shared a story or two about the river – hand gestures can speak more than thought before…
Shepherds with their stocks are living a simple, but rich life and there is more than one thing we can learn from them. Among them admitting that they need the River is the one that points out in the modern world where most people see rivers as something that has to be put in channels or pipes so that they can't bother us…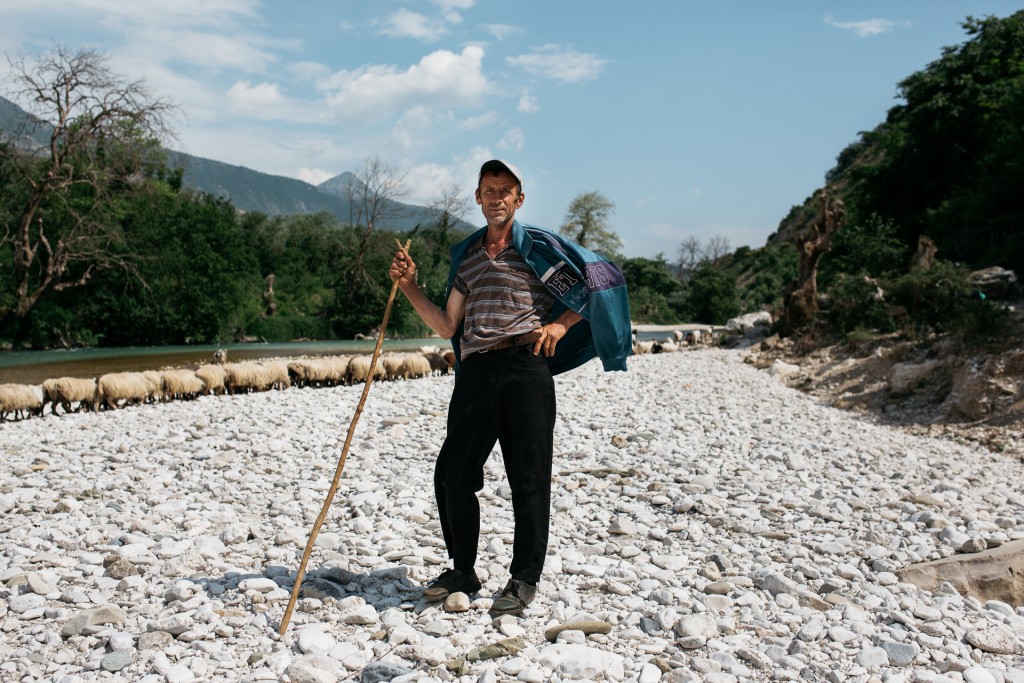 The last leg of our trip was spiced with threats at the dam construction site and night paddling into Ionian Sea, where we were as lost as sheep without a leader, but fortunately found our way back with the help of the media crew that lit a fire on the shore…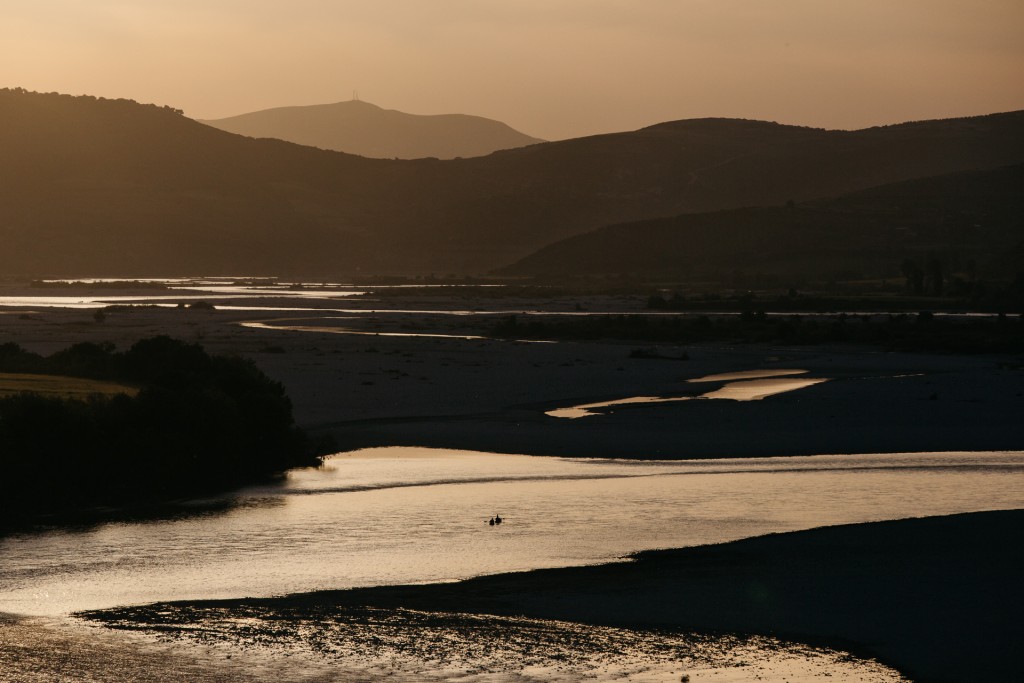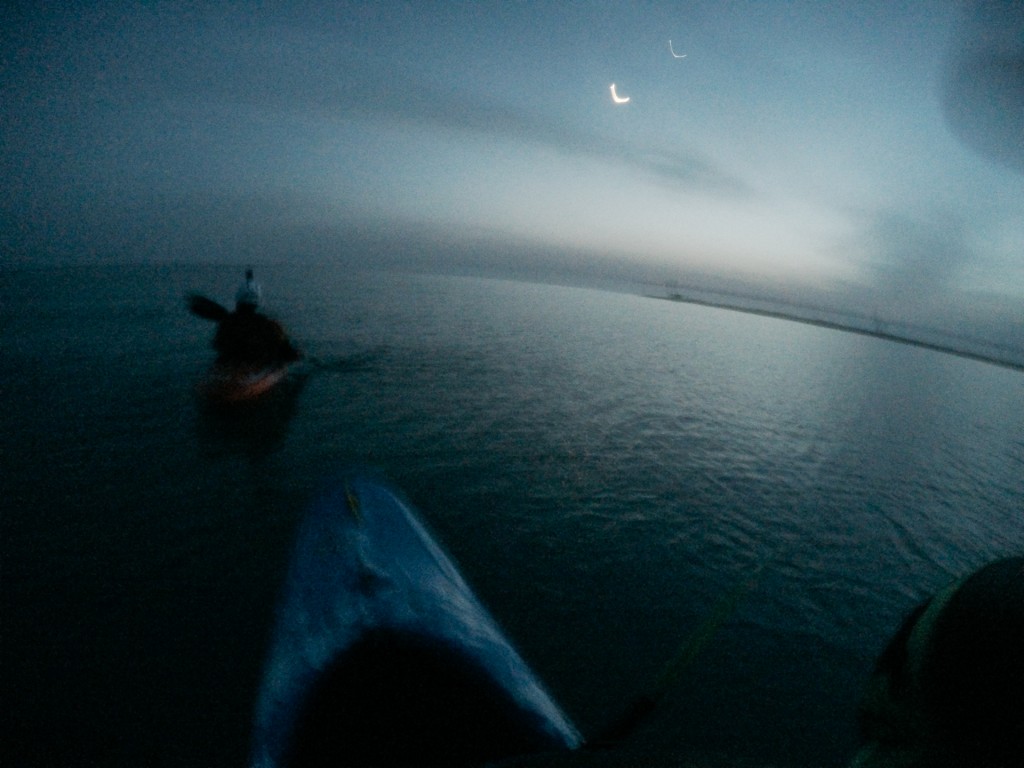 Jeff Johnson once wrote; 'If you love a place you have a duty to protect it.' We can not agree more, this is why we started to work on the project of showing this to the world the day after we came home. Now, after the premiere and the official release of the documentary it is time for you to see what the wildlife and people down there still have.
Please visit our webpage to see the photo story with text that describes the river and the 30-minutes long documentary that shows the river from the eyes of a kayaker.
Campaign is doing great on Vjosa and idea of having this river protected by a National Park is now more alive than ever. Correspondence with Albanian Prime-Minister is established and there are more meetings to be held in near future. Anyhow the River will need your help too. Follow our social media and get notified when actions will take place.
Lets prove that even in these days we are able to step together and make a difference where everybody says we can't! Together we will save amazing rivers we still have and bring the ones with dams back to life!
Please consider visiting the biggest event for rivers in Europe this year; Balkan Rivers Days in Belgrade from Sep. 25-27th. Register for the event, get connected with Leeway Collective on Facebook and get some of the travel costs covered for you! It is time to show that kayakers are the ones that don't just give up but fight even when the going gets tough!
See you on the Wild and Free Rivers,
Rok
Photos by: Anze Osterman