With Gauley Season loooong gone and the leaves off the trees in Virginia I thought I would post a little photo essay of the local action we've experienced in late summer and fall. After two years of drought conditions, Nelson County and the Blue Ridge mountains of Virginia are finally getting the rain love.
Spring started off with the 3rd annual Goshen Race on the Maury River in Virginia. This mass-start race is as grass-roots as it gets – as in no registration, no fee, no classes, and all Glory. There is reliable carnage (the only "prize" this year was a red speedo bathing suit for the swimmer. It was unclear whether the speedo was new or pre-owned). There is always plenty of trashtalking too. There were less than two dozen racers this year due to short notice from the race committee, but this race is about to pop – I expect a huge turnout in 2010. The 2-mile stretch of river is a beautiful course with not much flatwater. I took first this year but I almost felt dirty about it – the Speeder almost seems like an unfair advantage (almost!). Keep your eyes peeled for info on next year's race.
The Speeder stretching it's long sexy legs through Devil's Kitchen: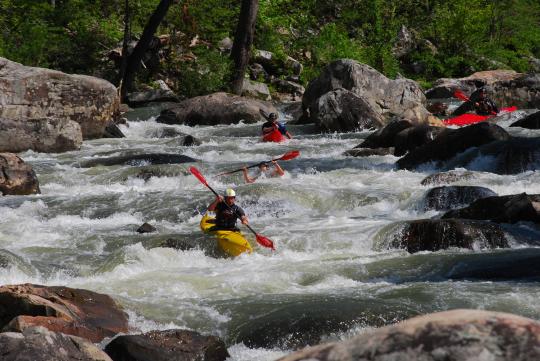 We invested some time in May giving the local runs a thorough chainsaw flossing.
Eric and Gordon working it out: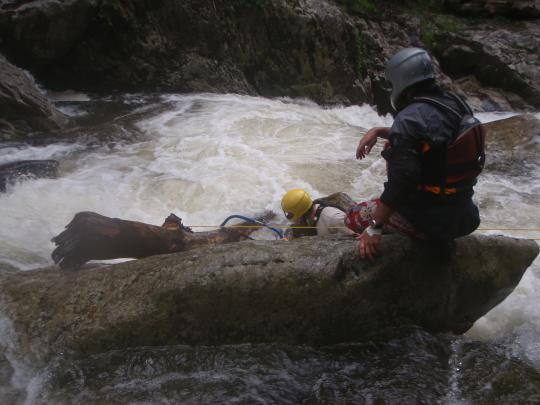 This turned out to be time well spent when the goods ran for most of June.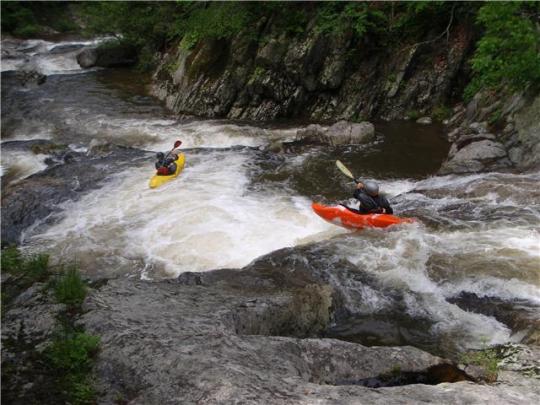 It took some folks a while to dial in their creek-o-meter: A little too high…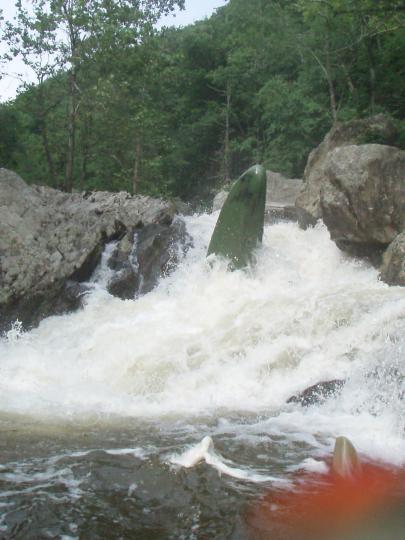 …a little too low: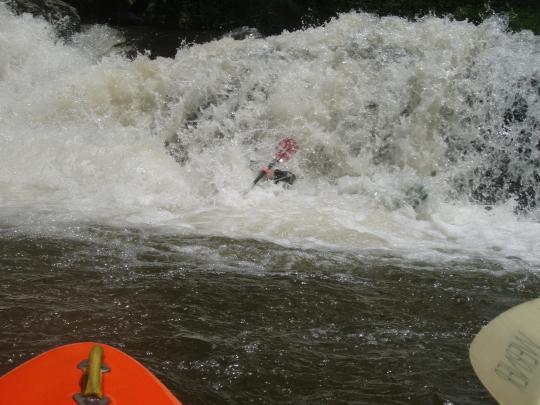 Almost there (that had to hurt):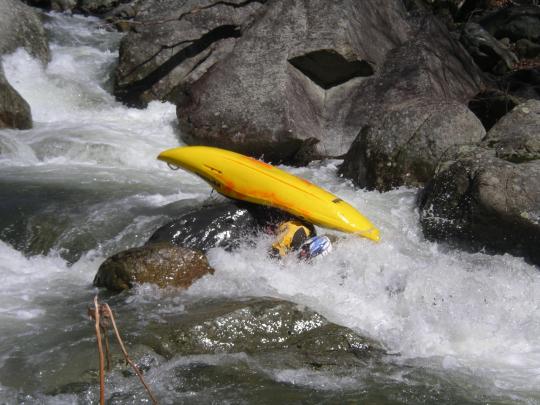 Just right: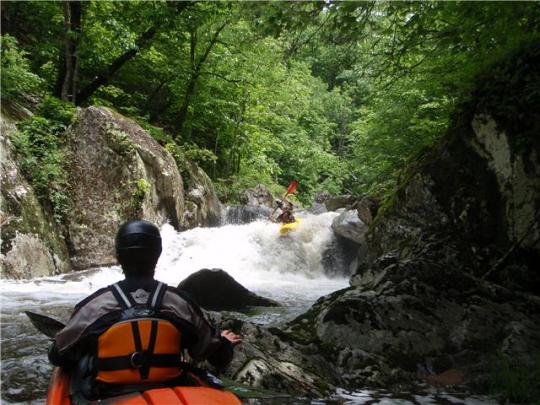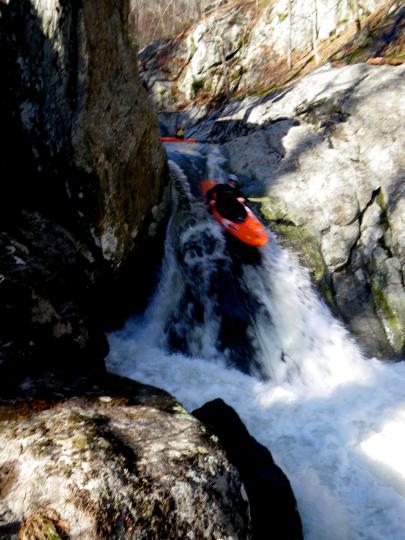 Once the "434" crew got back into the swing, we starting firing it up in bulk. Seemed like every day had boating of some sort, and every weekend was a "creekend."
Trafford going down in a blaze of glory: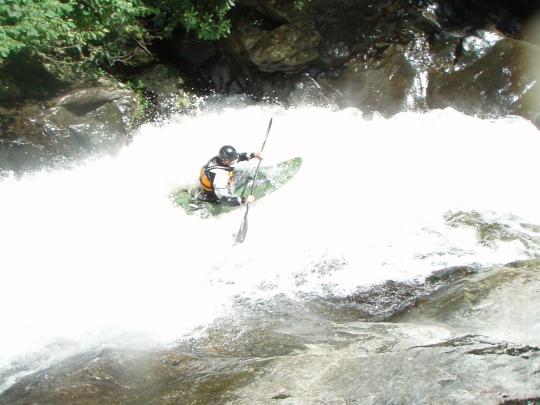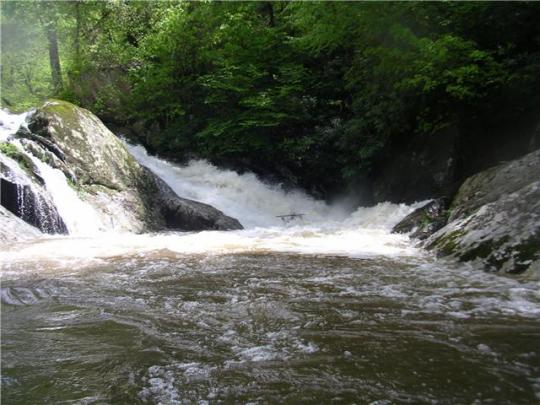 The fish likes it wet…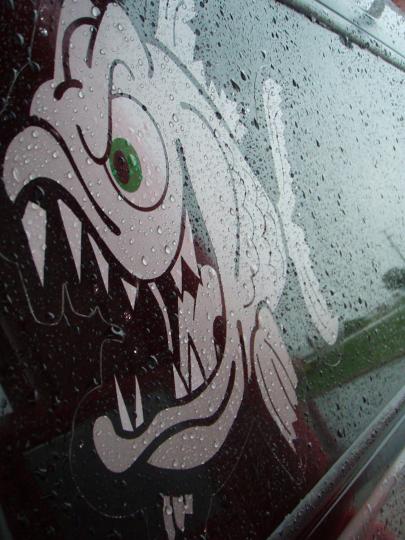 …and so do the ladies: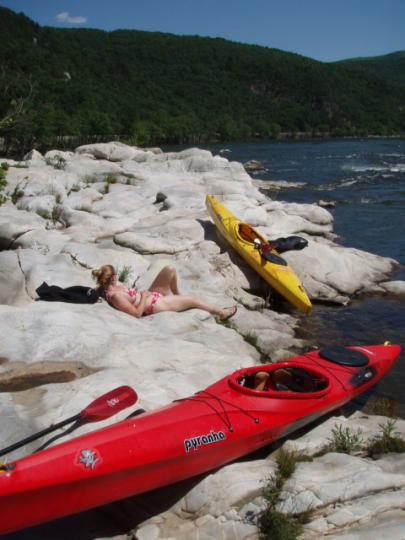 After the creeks dried up we kept up the "training" with some work-out runs in the Speeders on the Rio James. Like Sublime said, "Summertime, and the livin's easy…"
The wetness has continued into the fall. Yesterday Trafford and I did an after-work session on one of the many Nelson creeks going off this week. I drive over Paul's Creek every day on my way to work and it's short length and super-steepness make it a primo apres-work option. Pauls Creek is around 800 fpm and everything is runnable.
 About halfway through Pauls Creek you get to two large slides.  "Chutes & Ladders" is the first of the the big slides.  I've seen broken ribs, broken boats, tweaked shoulders, bloody knuckles, and stout blows to the head happen here. I've sworn-off this drop off several times now, especially at low flow (like yesterday). But for some reason I usually end up running it anyway. Yesterday I opted for the shallow but somewhat less-sketchy right line: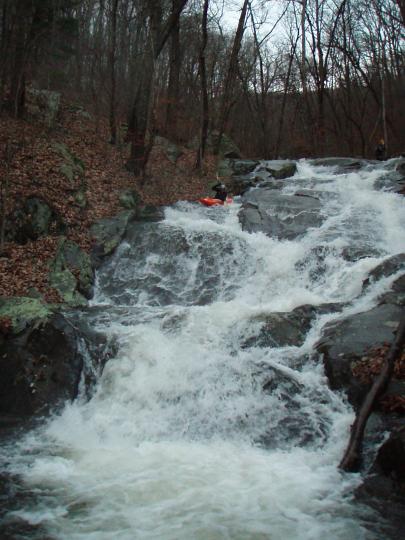 A short pool leads into the next big drop.
Here Trafford drops into "Novelty" (aka, "Where's Haynie?"):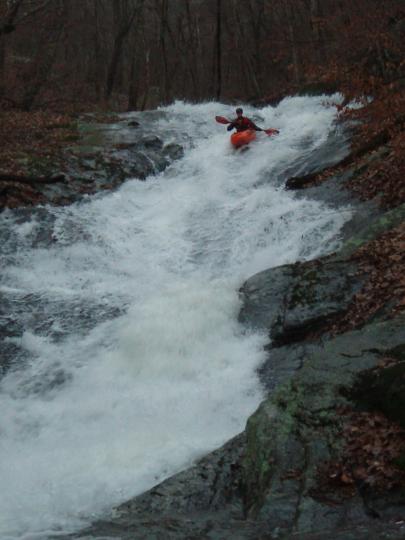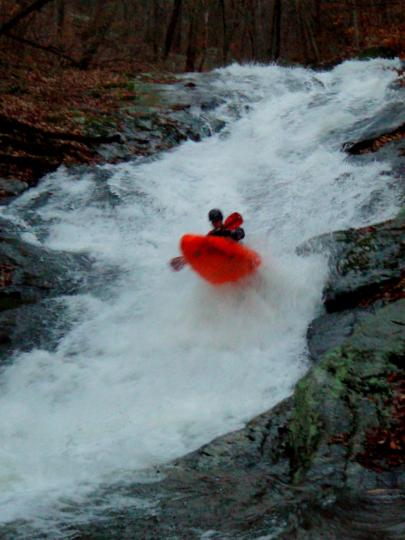 The creeks are still running and more precip is in the forecast. Keep the boats loaded.
Photo creds to Trafford McRae, Gibson Barbi, Dave Perrault, and someone's unidentified girlfriend.