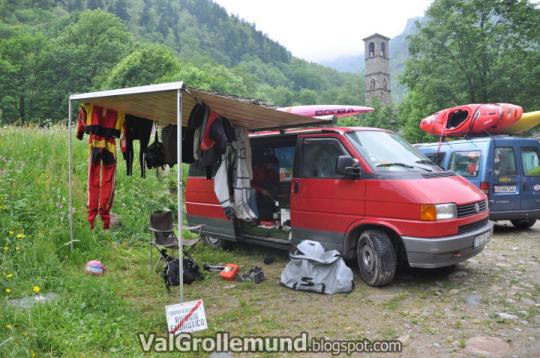 I traveled in Italy 10 days. ICF Â Slalom races, runed new rivers, and raced THE TEOG 2010.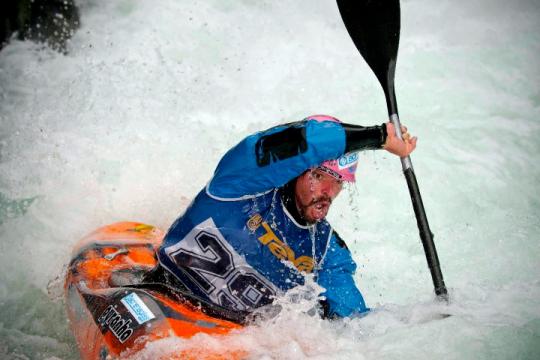 Third in long race, i did a crazy run in extreme twenty race. See the next photo…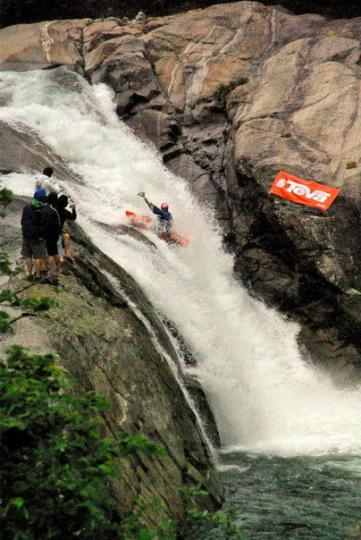 Outch !!! Bad landing, back injured, and paddle broken. But it is not over for " pink helmet" .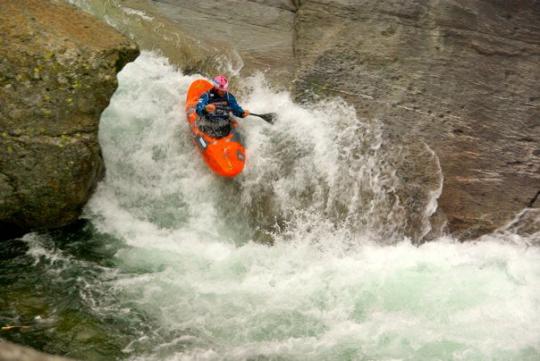 I finished my run in C1 mode ! And i don't have the last time. Awesome run.
After the long race by team by nation. Everybody came to Ivrea for next races:
– Two sprint runs. Two slalom runs. One slalom run by team. And teh ultime race, the Boater cross.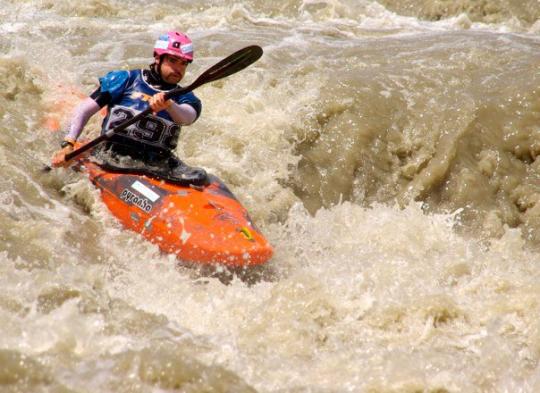 -4th in sprint race. 45th in slalom (aie aie aie ???!).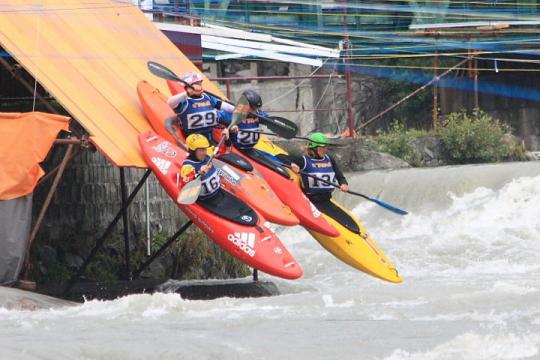 The last day was for me.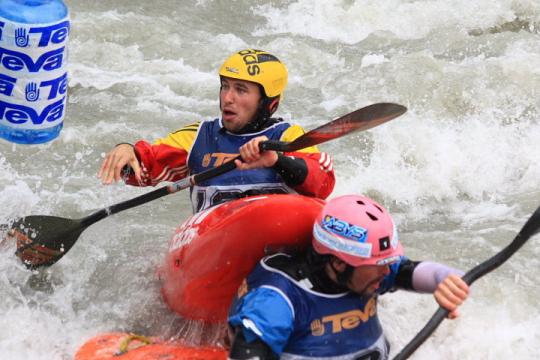 Qualified in final run i was the first to touch the last point. I win !!!! sweet.
If i wasn't unlucky in slalom. sure i was on overall podium.
That's for next year.
Cheers, Eric