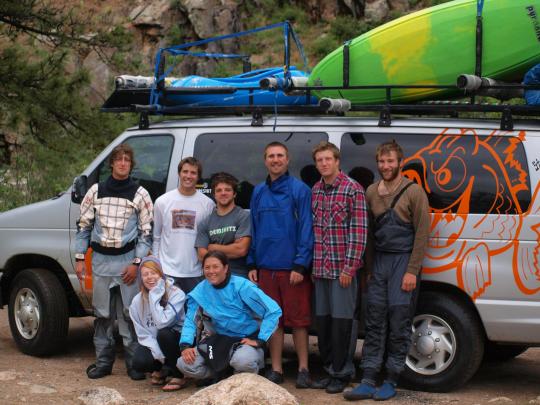 Demshitz spent the last weekend in Colorado competing at the Lyons River Festival and doing a paddle session on the Poudre River with our friends from Rocky Mountain Adventures in Fort Collins.
Graham Seiler looping huge in the Meadow Park hole in Lyons. Â Usually at A-hole, the competition site was moved due to high water levels. Â Although a little flushy, the hole was deep and a lot of fun.
Jared Seiler practicing for the South Saint Vrain race.
Dave Fusilli ended up 5th!
Practicing for the race.
Sunday we went to Fort Collins for a boat clinic and Paddle session on the Poudre River. Â  Thanks to Spencer, Chris, and Kate for showing us down the river! Â We had a great time paddling the Poudre with you!
Chris trying out the Large Burn in the Pine View Rapid.  This rowdy rapid started out our fun run on the Poudre.
Jared Seiler routing the stout hole.
Spencer entering Pine view Rapid.
Spencer getting a little taste of the hole.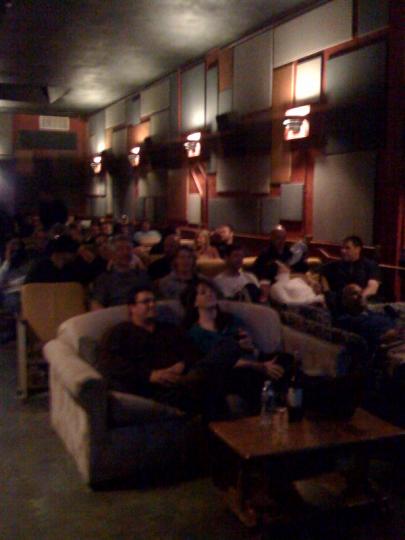 Later that night we hung out at the Lyric Cinema for a fun premiere of Dashboard Empanada. Â Thanks to Evan Stafford for arranging this!