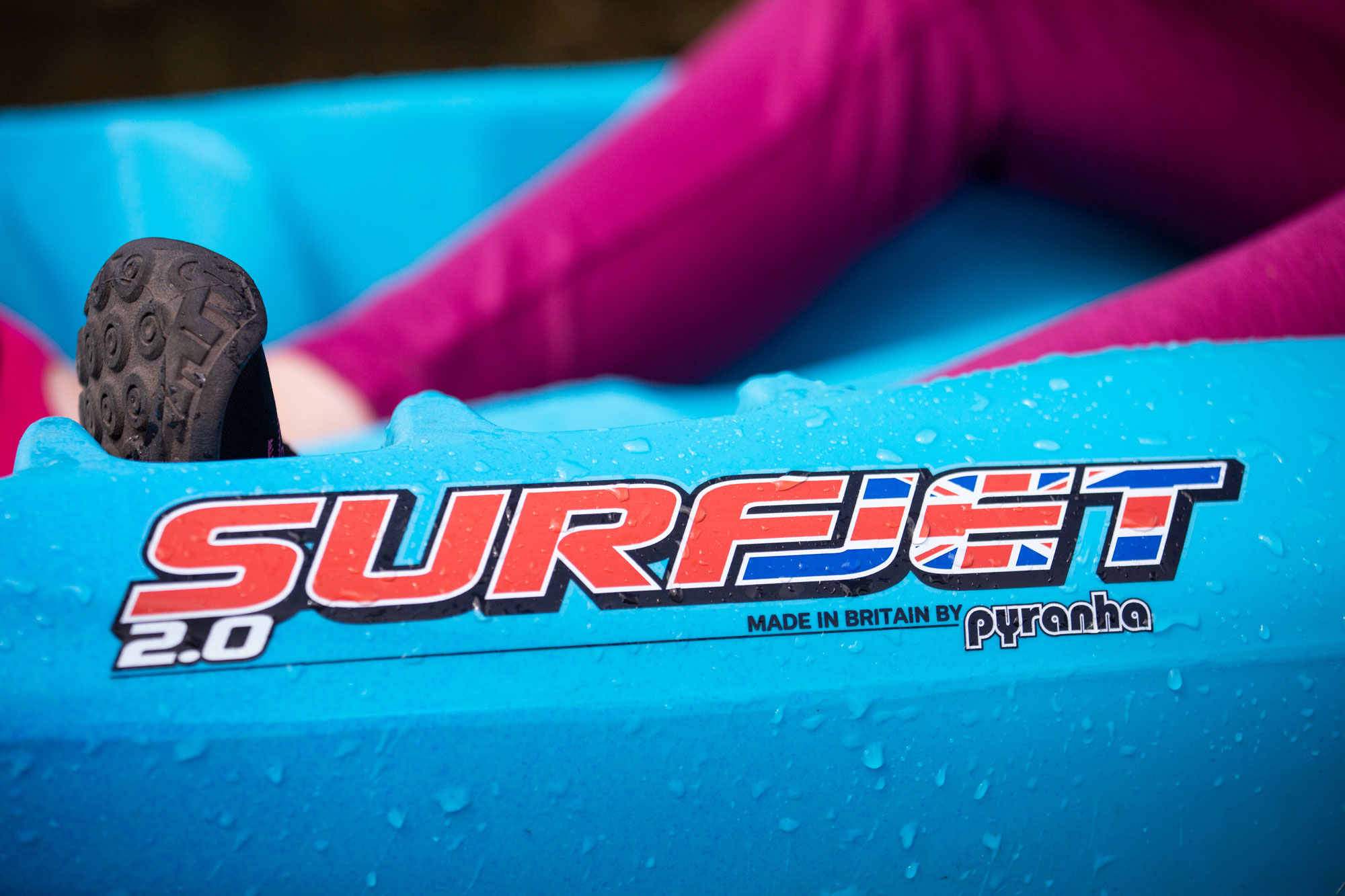 Easier to use than a SUP, better than bodyboarding, and more exciting than a lilo; you need a SurfJet 2.0! It's a family fun kayak; a surf machine; a swimming platform; an all-round gateway to adventure.
Whether you're spending some time on the coast and want to explore rockpools and ride the surf, or you're unwinding inland and are looking for adventures on lakes and rivers, we guarantee the SurfJet 2.0 will put a smile on your face.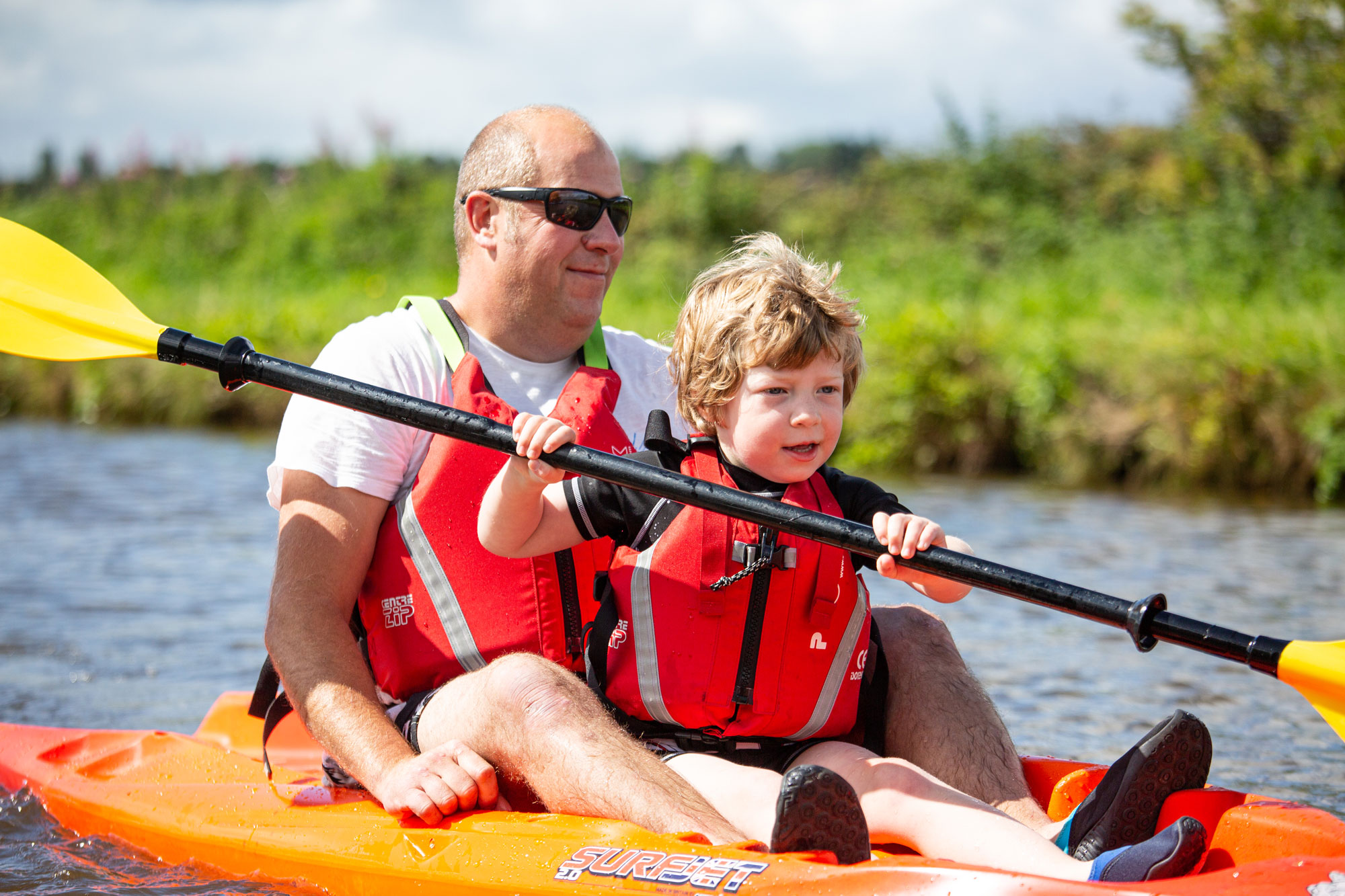 Not All Sit-on-Tops are Created Equal
Don't sell your adventures short by buying a cheaply produced emulation of a tired, old design; get into the sport at the cutting edge and set yourself up for years of adventures to come, with the ability to make the most of every second of them.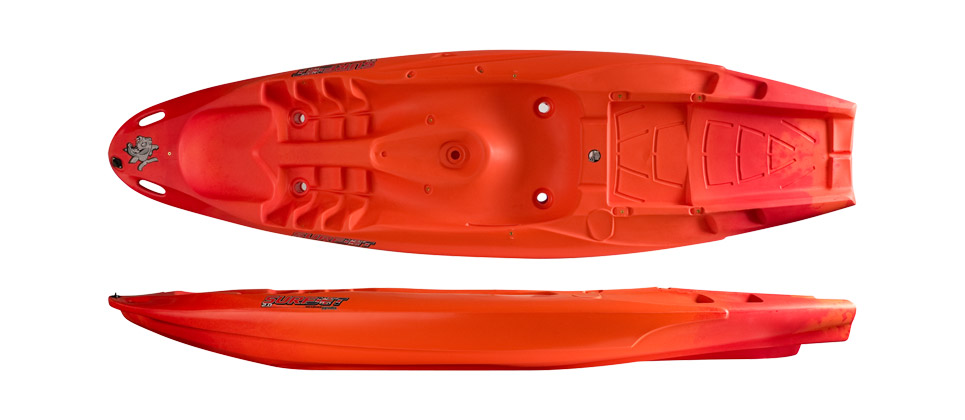 The SurfJet 2.0 builds upon the respected foundations of the original SurfJet and has the momentum and experience of Pyranha's 50+ years of performance kayak design and manufacture behind it. Founded in 1971 and independently owned and operated to this day, Pyranha are truly 'By Enthusiasts, For Enthusiasts', and the SurfJet 2.0 has been designed and built from start to finish in-house in Cheshire, England. We love kayaking, and we want you to as well!
Rather than taking the commonly-opted, easy-route of a flat-hulled sit-on-top, which is deceptively stable on flat water, but becomes difficult to balance and control on a wave, the SurfJet 2.0 has a semi-planing hull, allowing it to live up to its name in the surf, but also roll with the waves and keep you stable and happy when you just want to relax.
Our attention to detail goes deeper than the design; the SurfJet 2.0 is made from industry leading, 'MZ3' High Density Polyethylene, specifically developed for kayak production by Pyranha alongside our suppliers and tried and tested to the extreme in our market-leading range of whitewater kayaks. MZ3's UV resistance additives and colour pigments are compounded into its structure, to further boost its longevity and keep it looking good for longer too.
Here's All the Great Things About the SurfJet 2.0 That You Need to Know:

8'9" / 267 cm long for easier transport, storage, and fun.
Carry-friendly weight and the option to add a stern-mounted portage wheel.
Designed and manufactured by Pyranha in Cheshire, England.
MZ3 construction: Pyranha's proprietary, whitewater grade Super Linear HDPE.
UV Resistance rated to 1100 kLy (Equivalent to 12 years of exposure in the UK).
Made with up to 25% recycled plastic content.
Stackable design sized to stand vertically in the average storage unit.
Highly durable, moulded-in side and end handles.
Angled rear storage area for quick drainage and easy re-mounting from the stern.
Cockpit recess for bottle storage or optional pod hatch.
Finished with a matt texture on top and bottom for slip resistance.
A harmonious blend of surf performance and stability, thanks to a semi-planing hull.
Raised bow and tri-keel at the stern for a dry ride and directional control on a wave or when paddling across choppy water.
Drain bung to release internal pressure in hot weather or when travelling across significant changes in altitude.
Moulded-in child's seat at the bow, facing the paddler so you can see their smiles!
Moulded foot and heel rests for maximum durability and to allow different sized paddlers to jump on and off without fuss.
Four, large cockpit drainage vents.
Moulded-in threaded insert for securing an action camera mount.
The SurfJet 2.0 Has a Range of Options to Suit Your Unique Adventures: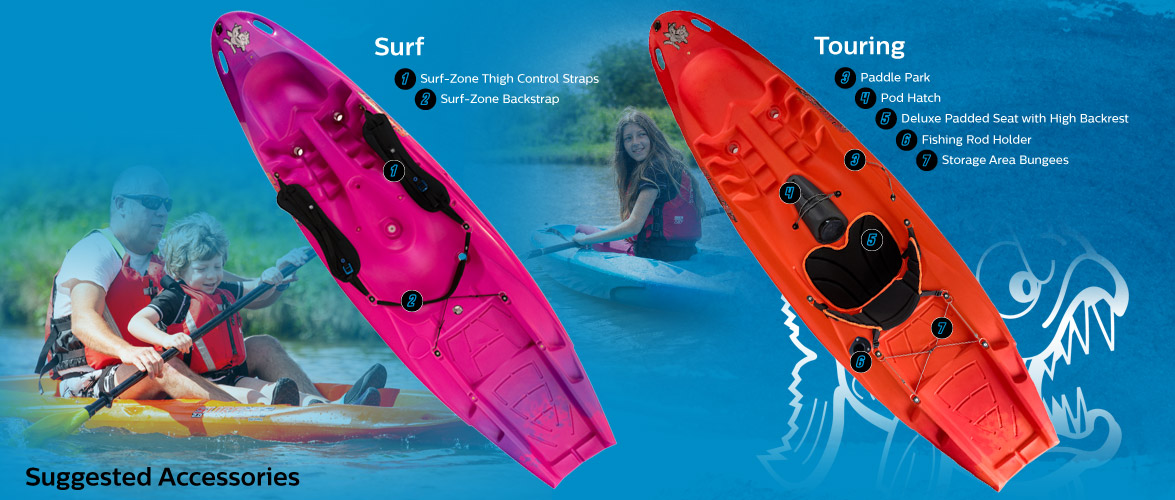 Surf-Zone Backstrap
Deluxe Padded Seat with High Backrest
Surf-Zone Thigh Control Straps
Portage Wheel
One-Way Drainage Vent Plugs
Storage Area Bungees
Flush Mount Rod Holder
Paddle Park
Pod Hatch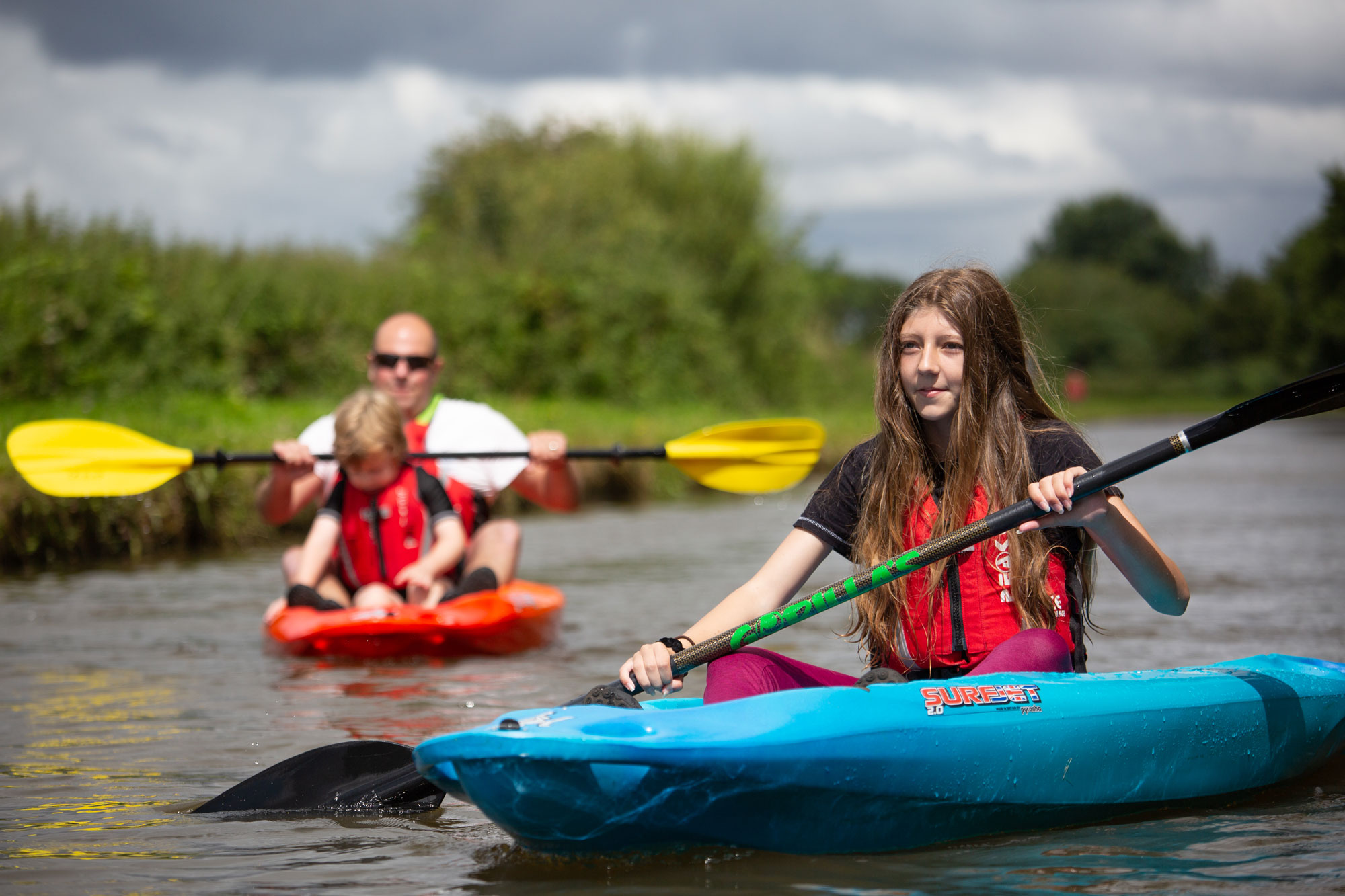 The water is waiting… order a Pyranha SurfJet 2.0 at your local dealer today!