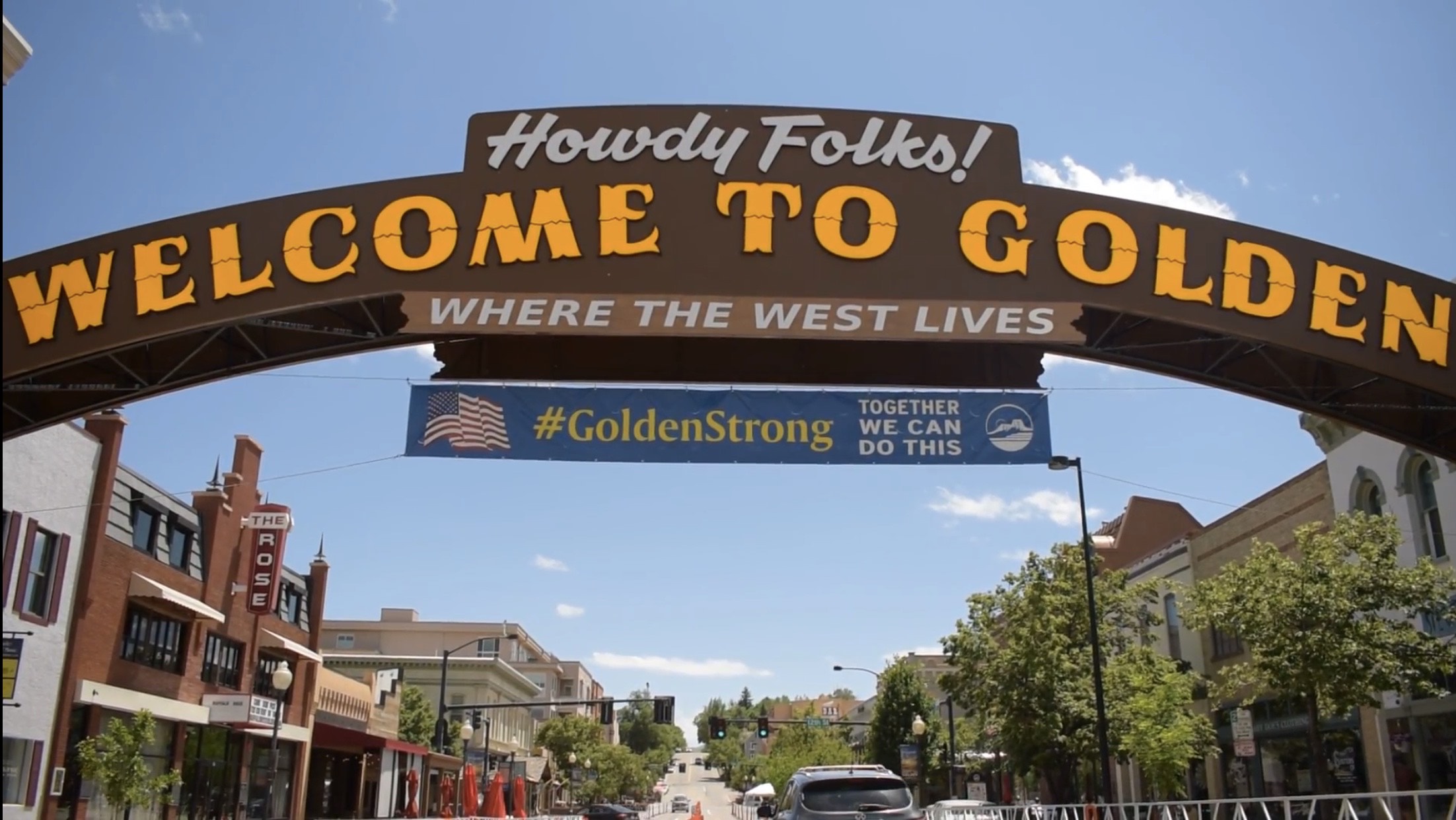 In the heart of historic downtown Golden Colorado, right on the banks of the Clear Creek Whitewater Park sits a local, full-service fly fishing shop and whitewater kayak store, run by longtime whitewater couple, Bart and Patty Pinkham. Golden River Sports was first opened in 2004 by the Hartcourt Family, and was eventually purchased by the Pinkhams in 2007. Having met at Clear Creek Whitewater Park and eventually marrying, it only seemed fitting that they cement their legacy in the local whitewater scene by taking ownership of the outfitter. Originally operating out of only half of the store they currently own, they expanded and opened "Golden River Sports Too" in the winter of 2011, giving them additional space to run their operation. Now, the original half of the shop serves as the fly fishing side, and the newer addition houses all of their whitewater products.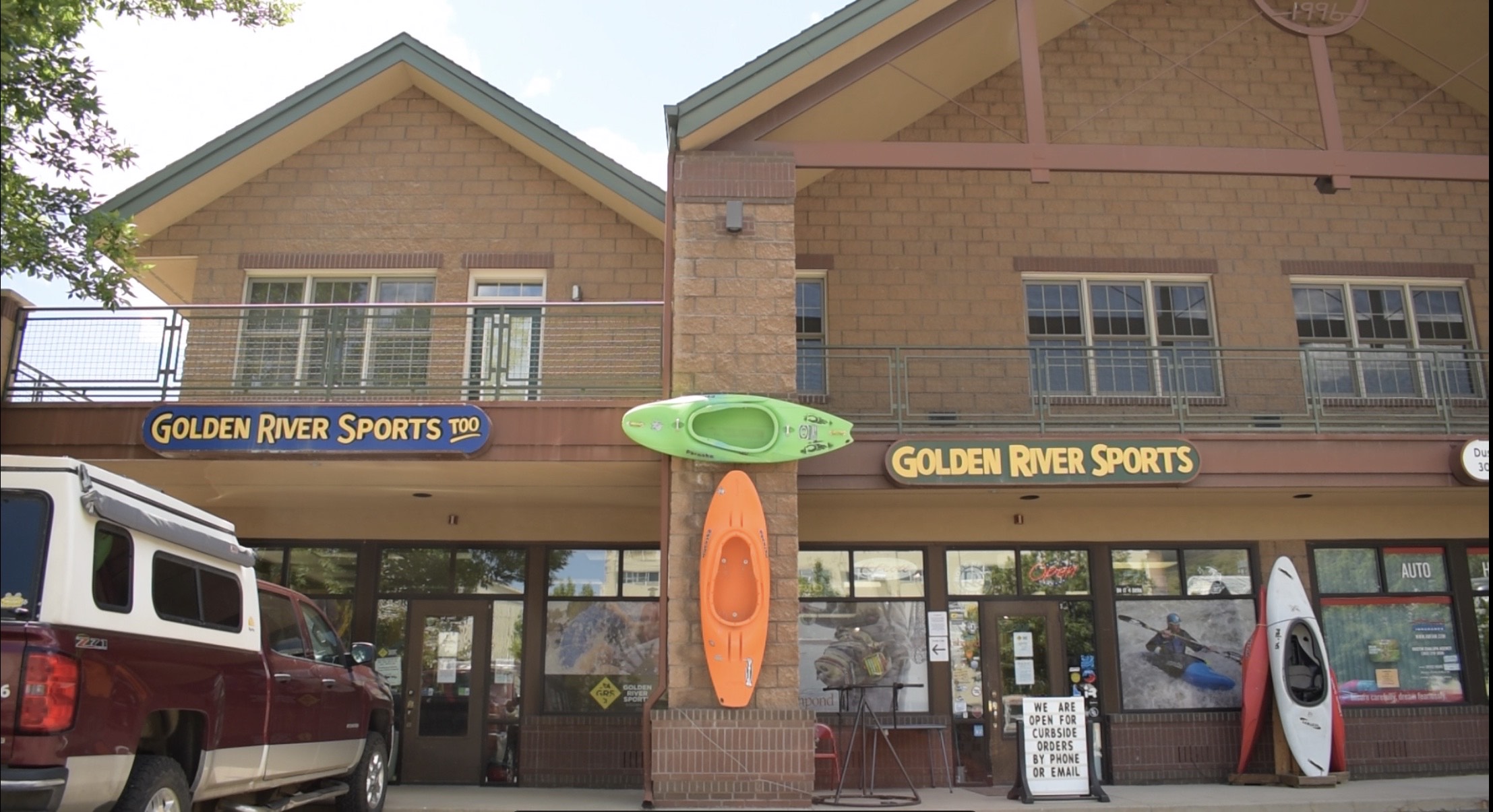 When they began their journey into the world of whitewater kayak sales, Golden started off selling Riot Kayaks and WaveSport, eventually transitioning into selling strictly Pyranha and Dagger products. Bart contributed the majority of their success to the releases of our newer boat designs such as the Burn, Machno, 9R, and Ripper. When these designs first came out, his store was flooded with eager paddlers trying to get their hands on them. The Burn series has been flying out of the shop for years until the Machno was released, and now the new go-to boat for the locals has been the Ripper. If you want to purchase from Golden and they do not have exactly what you are looking for, they are able to place a custom order with Pyranha to have exactly what you need shipped to their shop.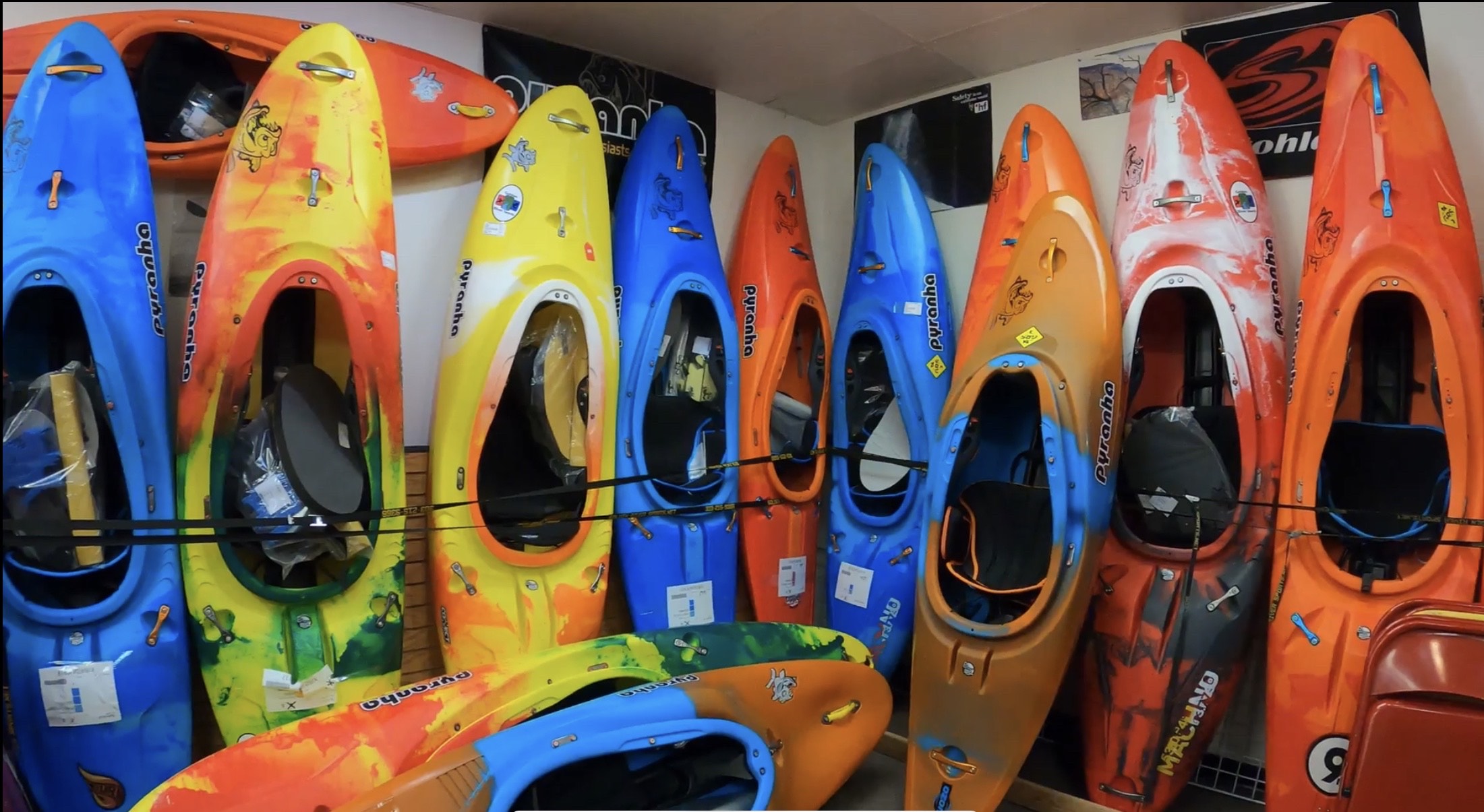 Golden River Sports is a unique, down to earth operation that also serves as a full-service fly fishing shop. Offering locally made brands such as Ross Reels and Scott flyrods, they like to keep their roots in Colorado. A full guide service, fly tying lessons and demos all winter long in-house, and every piece of fishing gear you can think of is displayed beautifully behind the doors. Bart and Patty offer free fly tying clinics for experienced vets or rookies with no experience, half-day guided trips if you're short on time, full day 8 hour guided trips taking you to the places you want to go, and also offer private lake fishing trips for those trying to escape the crowds and fish on private, tranquil lakes with schools of fish to catch. If you're interested in learning more about the fishing services they offer, visit their website at www.goldenriversports.net for more information.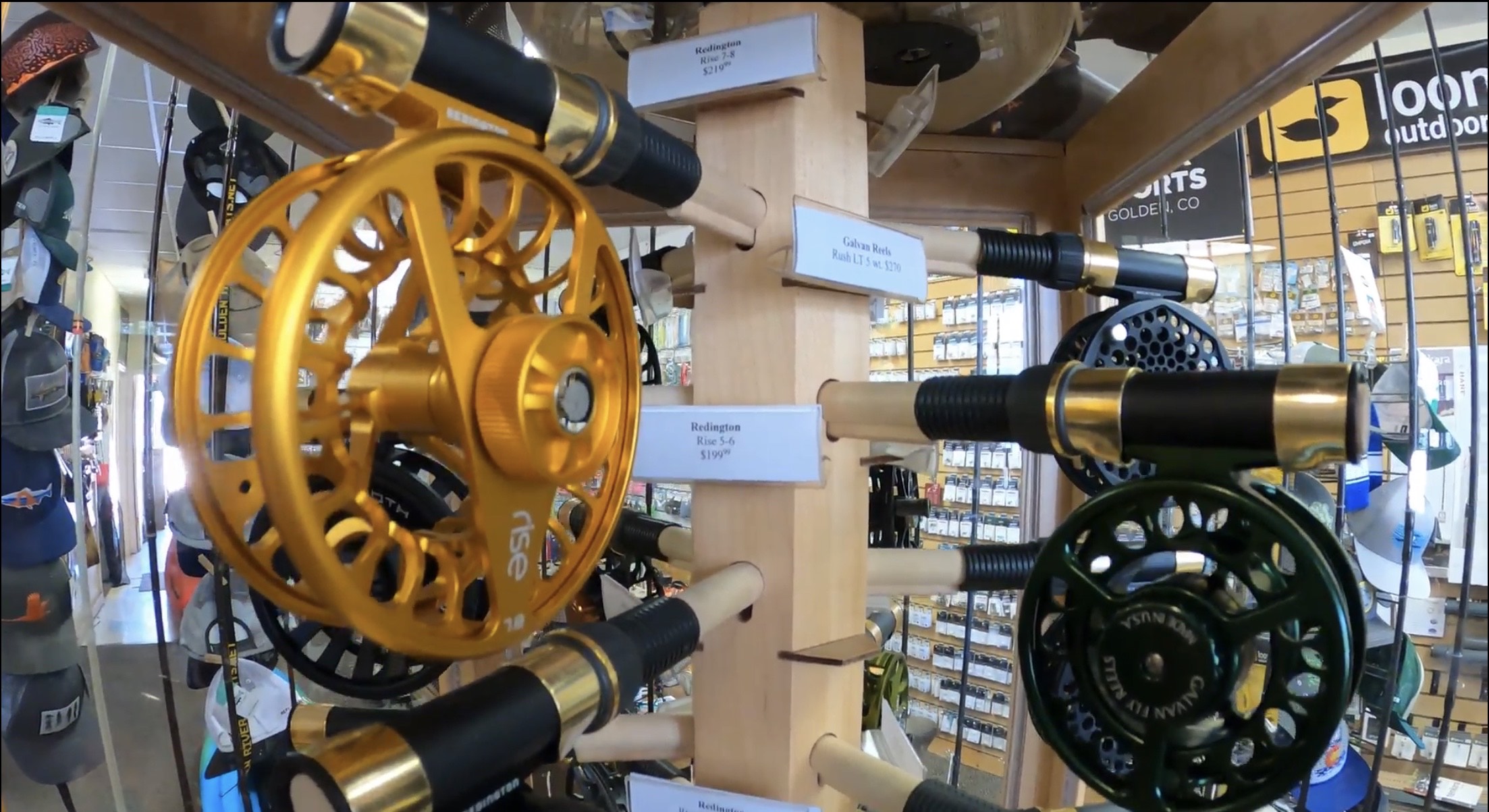 The whitewater scene on the front range in and around Golden is top-notch. Having the local whitewater park on Clear Creek within a stone's throw away from their shop allows them to rent tubes to people who want to send it down the course, demo their kayaks to potential customers so they get the feel for exactly what they are buying, and also serves as a nice, post-work surfing session for Bart and Patty when they can find the time. Multiple sections of Clear Creek are close to town, ranging anywhere from class 3 runs to full-on, class 5 creeking. Paddlers often run the full 8 miles of Clear Creek right into town through the whitewater park. 10-mile creek is also nearby and offers a more class 4 style river for those not looking to dive into class 5 or to change up the day. Golden is also only a short drive away from Buena Vista and Steamboat Springs, where plenty of other whitewater rivers tumble down the steep mountains.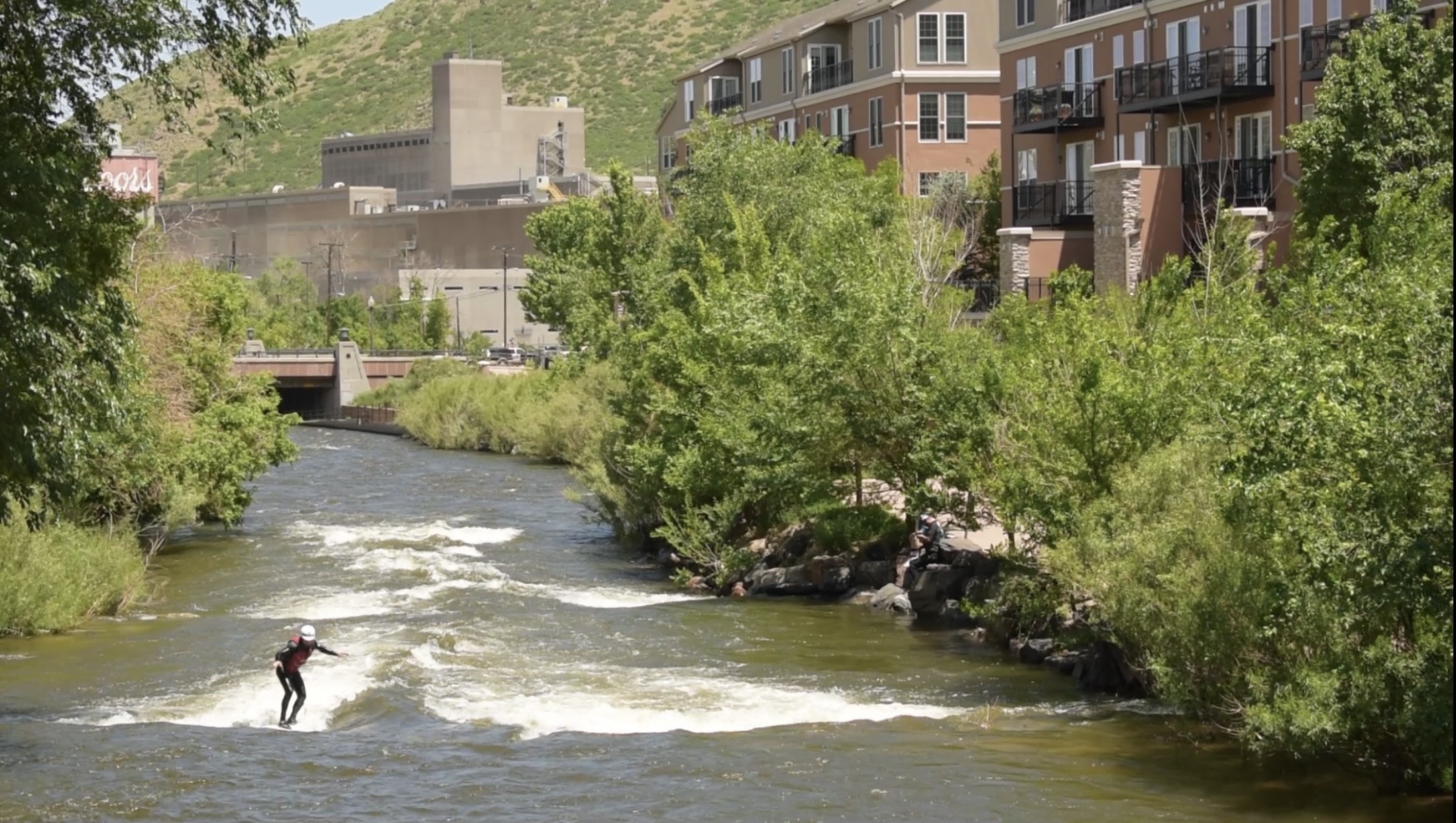 Bart and Patty Pinkham serve as a staple in the local whitewater scene in Golden and on the front range of the Rocky Mountains, catering to both the whitewater community and the world of fly fishing. Free fly tying demos, guided fishing trips, tube rentals, kayak demos, consignment deals and their racks filled with every piece of gear you would possibly need to get out on the water and stay warm and dry, Golden River Sports has what you are looking for. With two passionate and enthusiastic kayakers at the helm of this shop, they not only help you find the products that suit your needs but pass along quality information along the way. Whether it is a guide taking you fly fishing on private lakes for 8 hours a day, or simply talking kayak design with you to help you make an informed decision, there is no shortage of hospitality behind their doors. This place is truly a full-service river sports store, catering specifically to whitewater kayaking and fly fishing.