On March 2nd, 2019 paddlers from four different states converged on the beautiful Maury River for a Virginia spring tradition: the 12th Annual Goshen Race.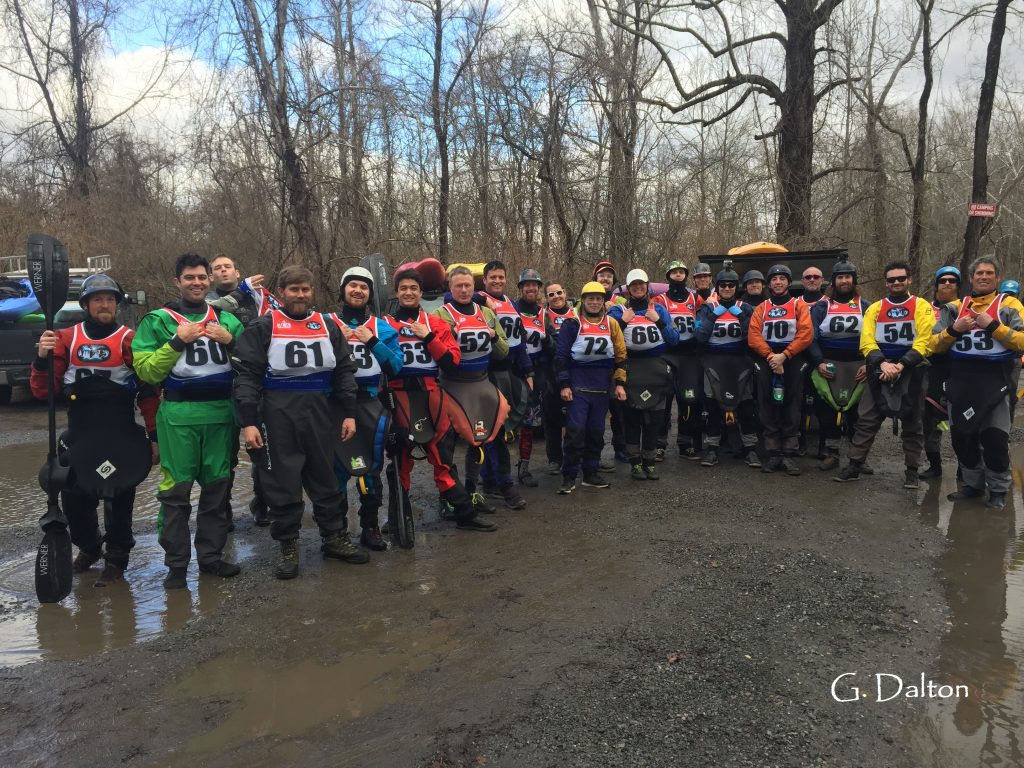 A "Winter Storm Warning," and uncertain water levels the night before did nothing to dampen the good vibes of this low-key gathering. The day was warming by the noon-time mass start; and sunlight flashing off of 45 furiously churning paddle blades signaled that it had become a gorgeous day. The beautiful weather came with an equally perfect water level as the river crested at 1330 c.f.s. during the race.


The Goshen Race sends a huuuuge "Thanks" to Pyranha Kayaks for being a longtime supporter of this Virginia Whitewater Tradition! Thanks to Pyranha, and other generous supporters, everyone who raced walked away with a prize.