Now, us shorties were pretty peeved with Pyranha for leaving us until last and making us wait longer than everyone else. Good news though, the Scorch Small has landed! And you know what, it was worth the wait. Pyranha, you are forgiven!
There are limited perks from sitting through a mostly dry British summer, however, one awesome thing that came out of it was that I was around to test out this new hottie! In the weeks leading up to the big launch, my skills of annoying Mat at Pyranha HQ were stronger than ever. In fact, my daily badgering probably helped to speed things along (you're welcome!).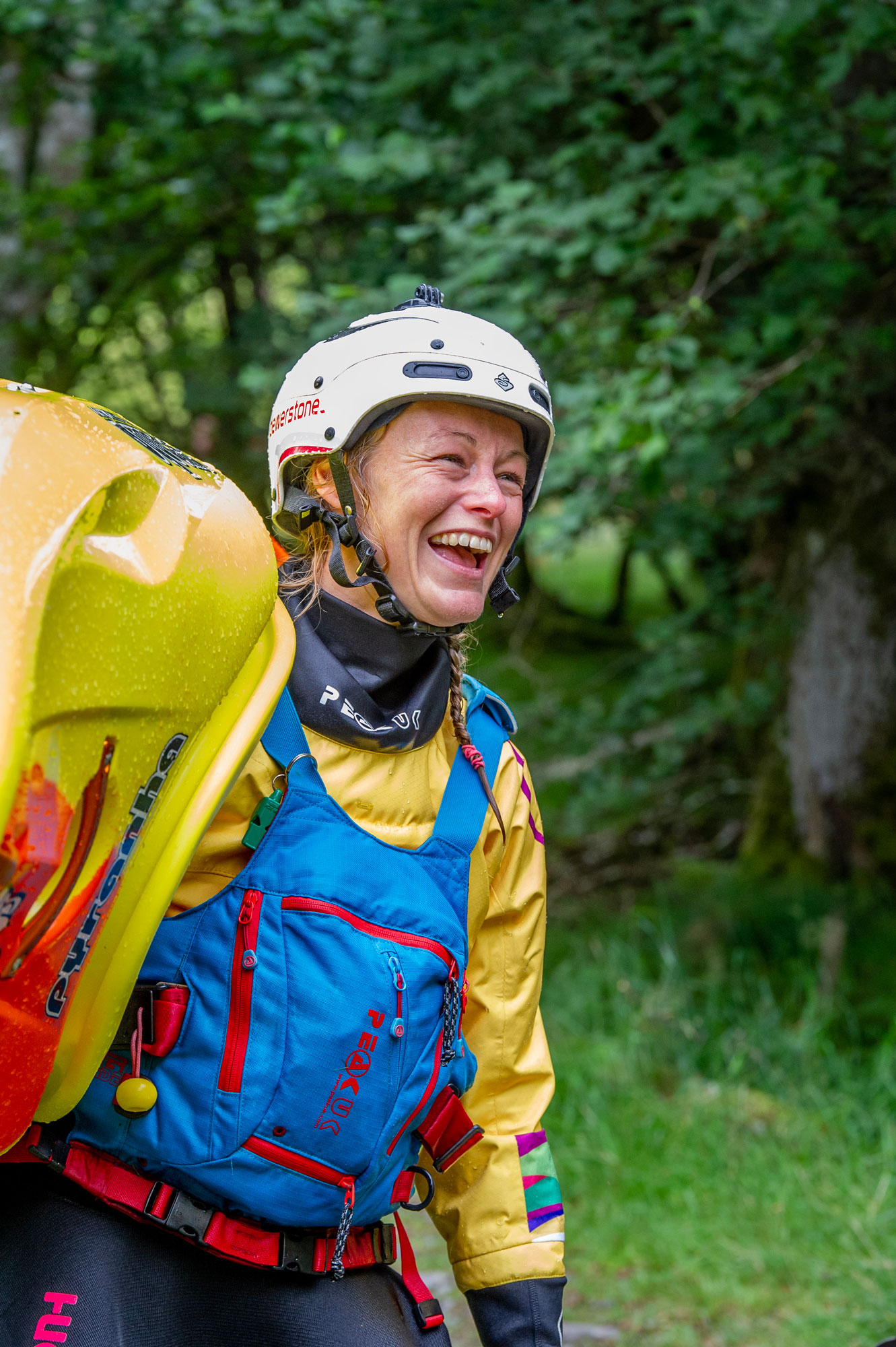 On initial introductions, I secretly thought my new friend looked a little on the chunky side, but being a polite Brit, I kept my thoughts to myself. Trying not to judge at first sight and knowing that all the best relationships need a bit of adjustment, we found a quiet corner and got to know one another.
It's easy to get tempted into rushing straight to the fun stuff, but before hitting the river you gotta work on that connection. So do your boat admin! Foot pod swapped out for the larger one (contact your dealer or Pyranha directly if you're like me and need the footplate further up the boat and the standard pod doesn't fill the majority of the space!) and plate moved up, seat jacked up, and hip pads bulked out. We were pretty much there. Well, almost anyway. Not all riders opt-in, but I'm all about the 'Hookers'. More thigh brace means more connectivity with your boat and therefore more fun. Bring on them leany boofs!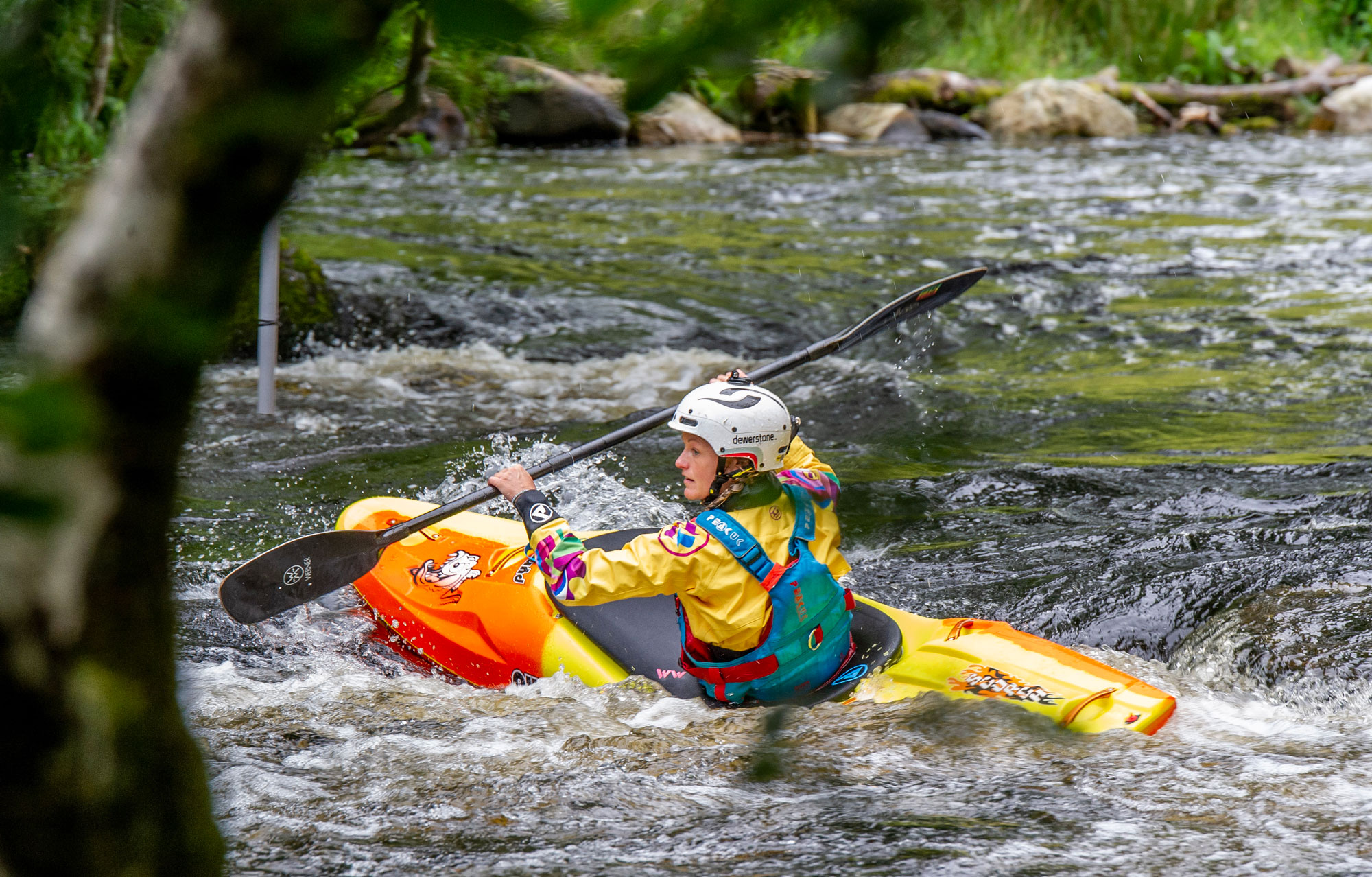 Now in full shortie-mode, the prep was done and it was time to put our new friendship to the test. Would it be awkward? Would it be love at first paddle stroke?
For a moment it felt like familiar territory; like I was back in my beloved 9R II. As we hit the whitewater though, any sense of familiarity immediately turned to excitement. This was a younger, snappier, and more playful version of my previous love. Let's go!
Imagine the feeling you get with your trusted creek or river boat. Solid, chargey, and it's got your back on the big stuff. Now think about your awesome-fun slicey boat that lets you move around the river with ease, you can put it where you want it, and it'll surf all day long. Now combine them. Mind blown? Yep, that's the Scorch.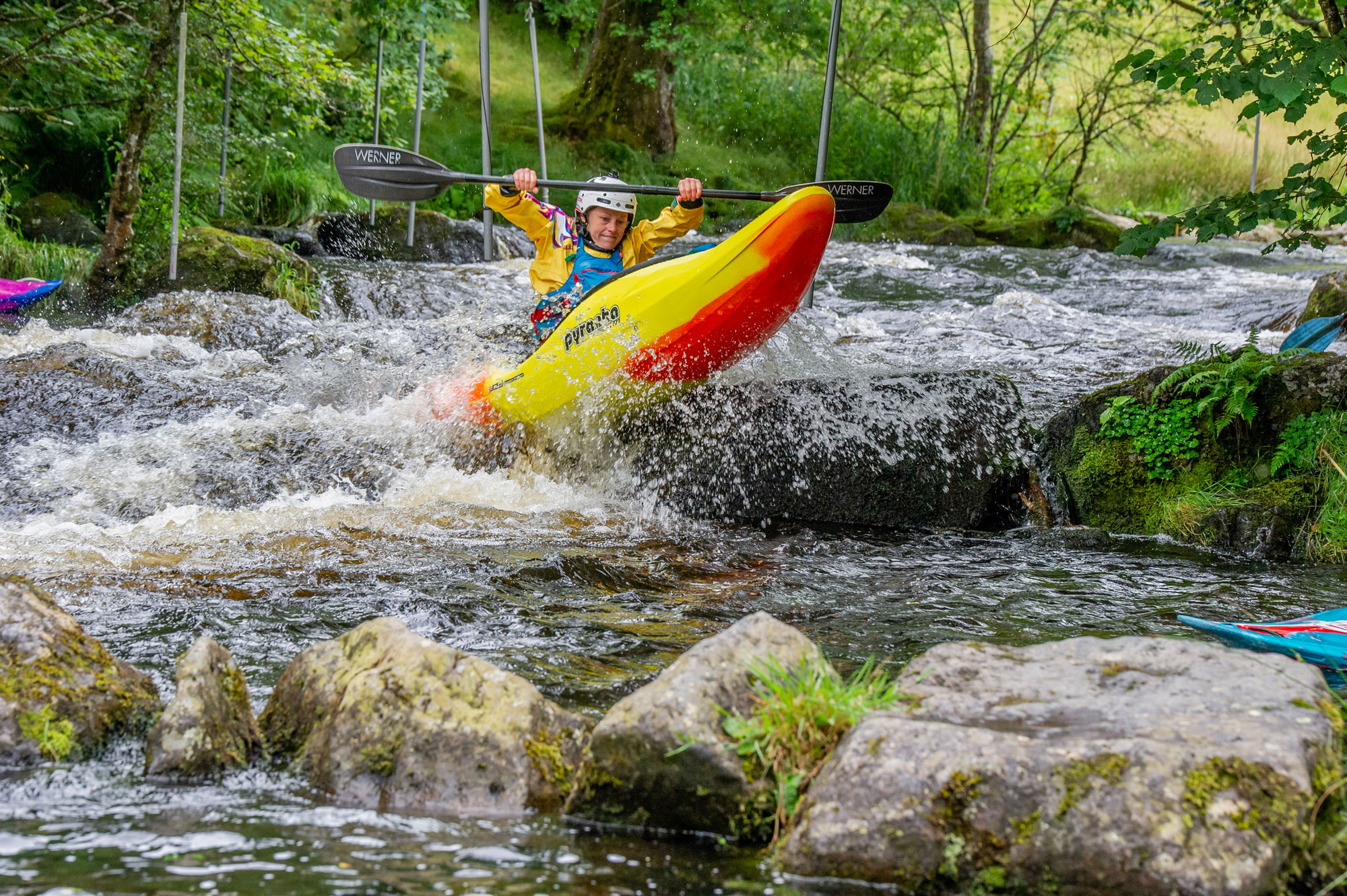 Even better, it now comes in small, so we short-asses don't have to miss out on all the fun. The suggested paddler weight range goes from about 40kg up to 75kg, but as always, it's best to go try it out and see how it feels. Just don't forget your boat-admin! Your boat should fit you like a glove. Each of my boats are outfitted specifically for me, my river shoes, and my gear (I'll probably need more hip pads when I'm wearing my boardies in the summer, compared to my drysuit in the winter. Or just when I've eaten a lot of cake).
If you know you have pretty short legs and always have to move the footrest closer to you, then have a watch of the video below for tips on changing your foot pod out for a bigger one:
Big thanks to Pyranha for leading the way with another epically awesome boat (even if you did leave us shorties until last). Super stoked to get this new beast out!
Scorch Small Tech Specs
Length: 259cm
Width: 62cm
Weight: 21kg
Recommended paddler weight: 40-75kg
Questions that have been coming in…
Should I leave my trusty 9R or 9R II for the new Scorch?
I love both the 9R and 9R II, but I also love ripping around the river in my Ripper. The Scorch combines the best characteristics of each of the models, giving you confidence in your ride as well as a whole lot of fun! If this sounds appealing, then definitely go test one out on your local!
Is the small Scorch bigger or smaller than my 9R II M?
The Scorch Small is smaller than the 9R II M. The small Scorch is 13cm shorter (259cm vs 272cm), 3cm narrower (9R II M is 65cm, small Scorch 62cm), 1kg lighter (21kg, compared with 22kg) and the paddler weight range is just 40-75kg, compared to the 9R II M's range of 65-100kg.
Although stats are useful for getting an idea, nothing beats going and trying it out for yourself!
Why do I need to change out my foot pod?
Not everyone will need to, but if you're lacking in the leg length department then you probably should pull out the standard pod and swap it for a larger one. This should make adjusting the footrest way easier, as well as fill some of the extra space. You can either ask your dealer for the bigger pod or get in touch with Pyranha directly. Don't forget to use the self-adhesive foam pad supplied with your boat to further fill empty space, as well as provide extra protection for your ankles.
When can I order a small Scorch?!
Right now! Get in touch with your local dealer to see when they're expecting stock!