I just got back from an epic trip to Madagascar.  The purpose of our trip was to run two new rivers over in Mada while filming for a documentary based around First Descents Cancer Camps.  I flew over with paddlers Brad Ludden, Rush Sturges and Alex Nicks.  Arden and Trask were there to film as was Dan Armstrong shooting photos.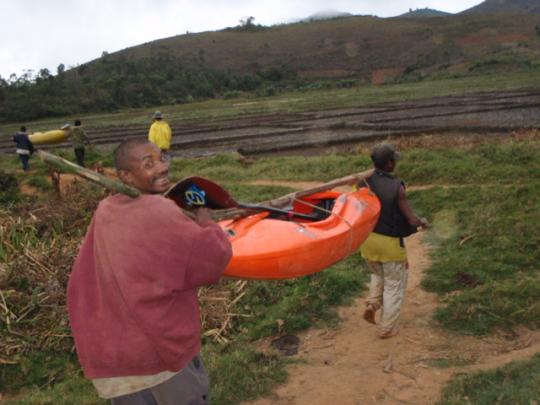 The crew was set, all we needed were some epic rivers. The first river we did was a steep first descent on the east coast.  It was a 60km river packed with steep slides and big drops.  We were fortunate to have some local villagers help us hike our fully loaded boats the 6km from the end of the road to the put in.  After a full day of paddling through rice fields and spider webs we made it to the steep part of the river.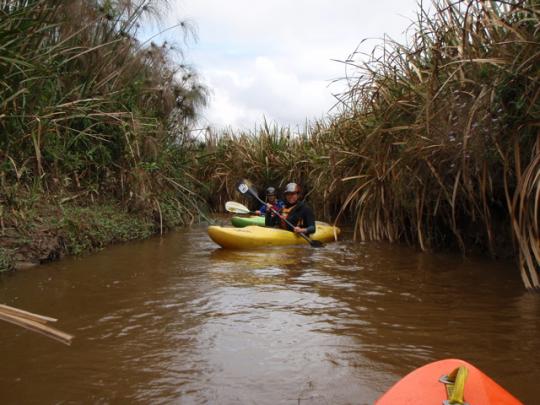 Repel over an unrunnable 90 footer!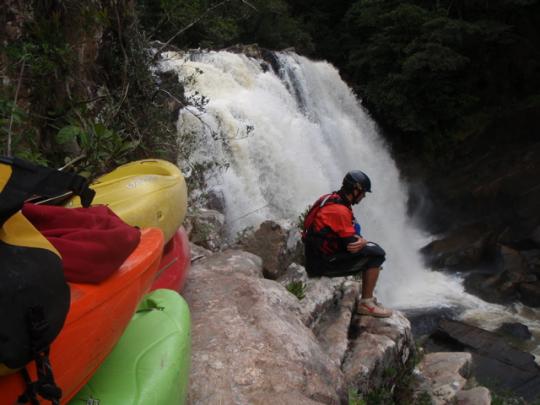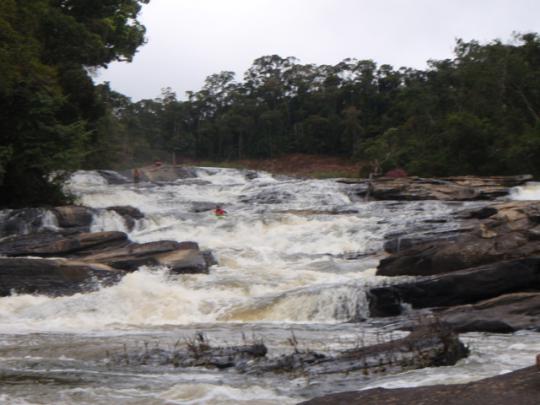 This was pretty standard for the style of river.  The next two days had a bunch of clean slides with a few huge unrunnable drops thrown in the mix.  After we finished the 3 day run we waited 36 hours at a bus station for a ride back to Antananarivo to get ready for our next big river..
The next river was an unknown 250km section of the Betsiboka river.  The Betsiboka took us 12 full days of Croc. infested waters with some huge big volume slides and rapids.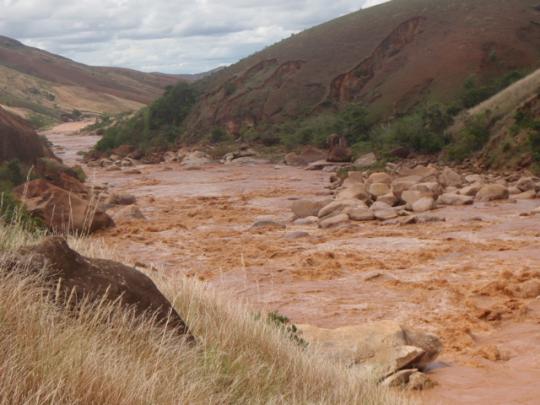 Big tomato soup rapids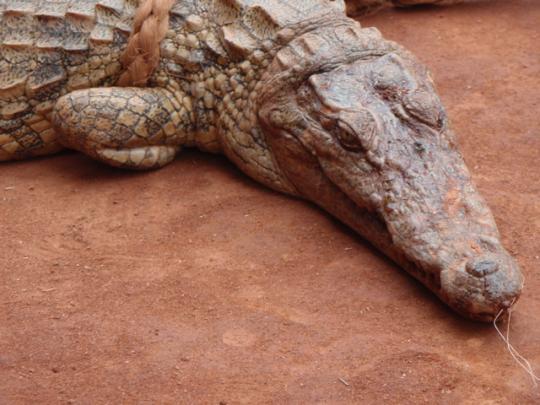 croc caught by a local village.  I think they were more scared of them than us
After 12 long days of paddling, camping in the rain, and drinking out of the brown side streams we made it to the take out at one of the most amazing falls I have ever seen. Stay tuned for the Documentary to be released this spring!