As Rory Woods, Lee Royle and myself were about to travel from Kathmandu to Nepalgunj to fly into the Thuli Bheri the earthquake hit.  There was total panic as buildings fell down around us.  Communications were down so it wasn't until we got internet in Nepalgunj that we realised the scale of the disaster. After already having bought our flights, we decided to paddle the river and then get involved with the aid efforts afterwards.
We landed in Masinechaur  And hiked two days up to the medieval town of Tarakot to get on.  Overlooked by the stunning mountains of Upper Dolpa, we put on to the bubbly small glacial blue river.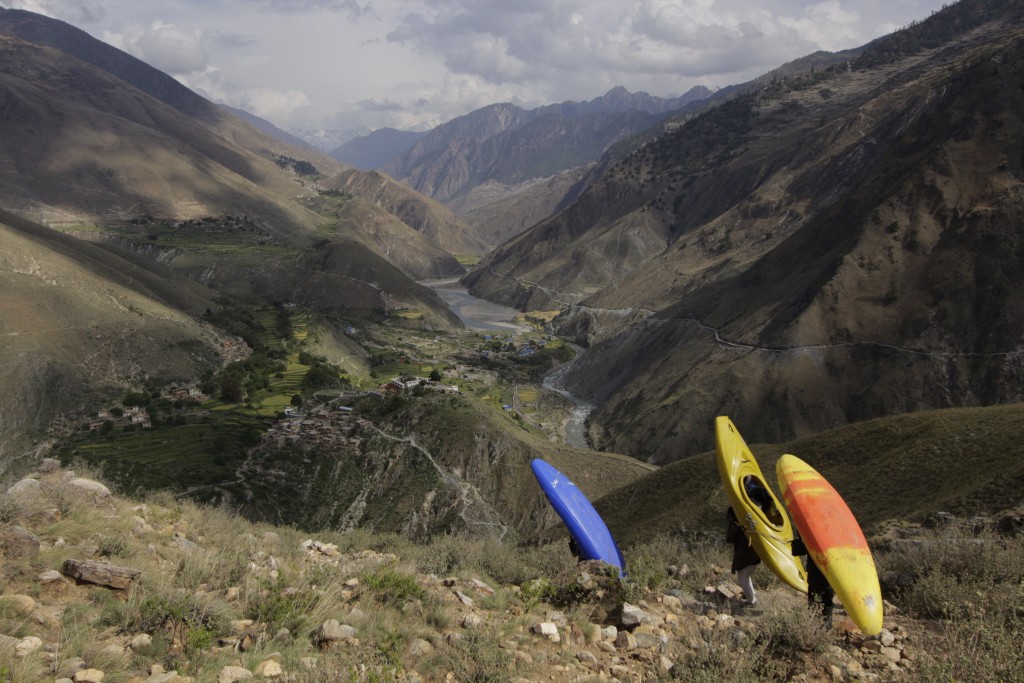 We spend the night in Dunai and continued downstream as the fantastic continuous nature of the river kicked off.  We paddled a long grade 5 rapid around a corner, with the amazing temple of Tiprikot above.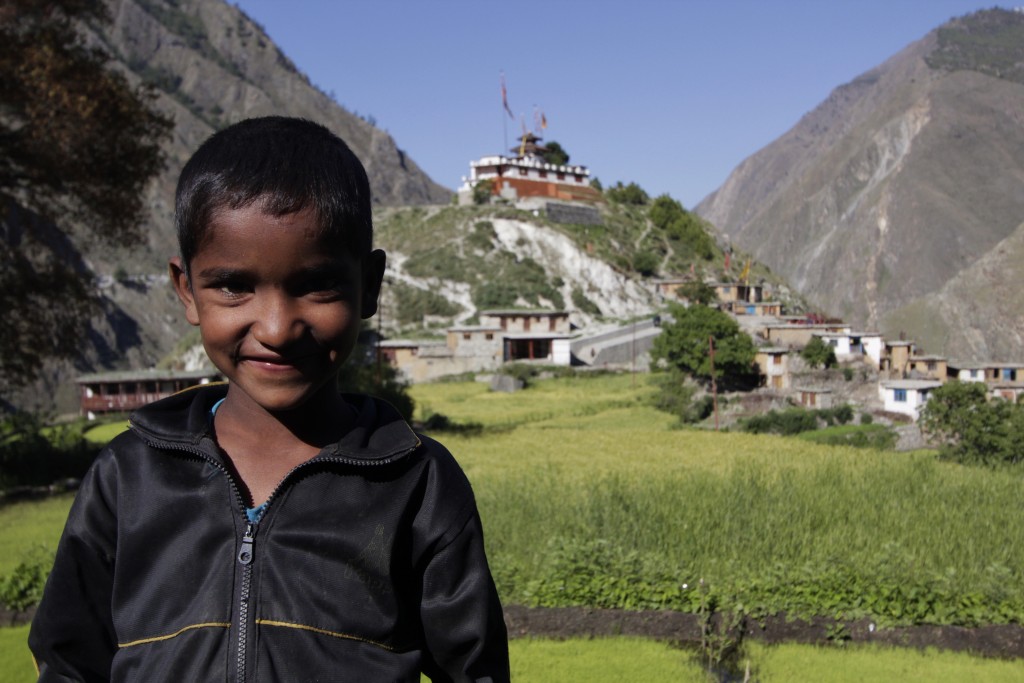 The river's amazing gradient from here is enough to keep you on your toes but importantly in your boat to scout.
We passed through the stunning 'Golden Canyon' with sun bouncing off the vibrant walls.  Campsites were awesome and plentiful, as we dropped down into the fantastic pine forests.  Life on the river is good.
After the only long portage, the river gains even more volume,  Holes are big but often have breaks, it's just a question of finding them quick enough.  Everyone that we meet is happy and friendly, only asking us occasionally for pens or medical supplies.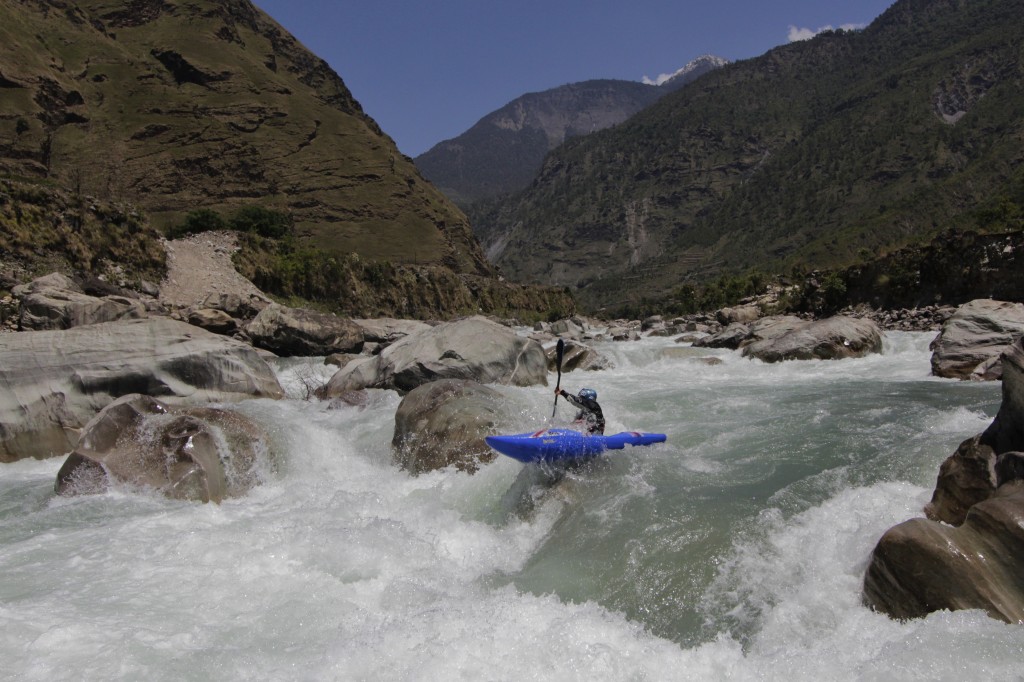 After just over 4 days, the river opens up into shingle rapids to drift down and soon enough we arrive at Devistal to get a bus back to Kathmandu.
We are now heavily involved in the grassroots aid effort organised by Darren Clarkson-King.  So far we have delivered food and tarps to remote villages which larger aid agencies have not yet reached.  We are now about to get involved with another project helping villagers rebuild their houses before the monsoon hits in July.