Here's the come back with the Karnali for 2011!
It's been great to paddle with it for the last season. I went in the south mountains, the Pyrenees in France with my friend Flo Duval. The river here is the Gavarnie, were the water is so blue. The Karnali I'm paddling with is the large one, fast and easy to stay on course. You easily get speed up for boofing drops.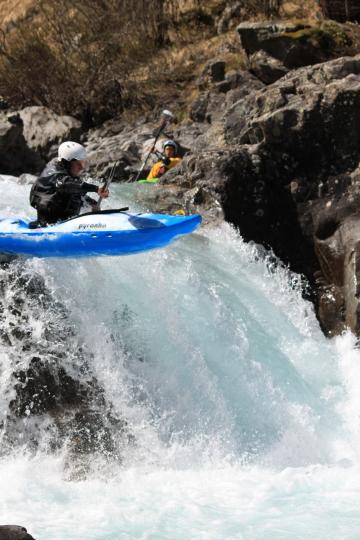 The Karnali gets big high even in small drops.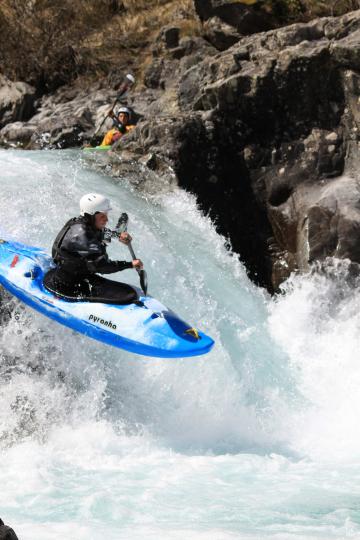 In the rapids, the boat is fast when you want to go fast, but you can easily turn your direction is necessary.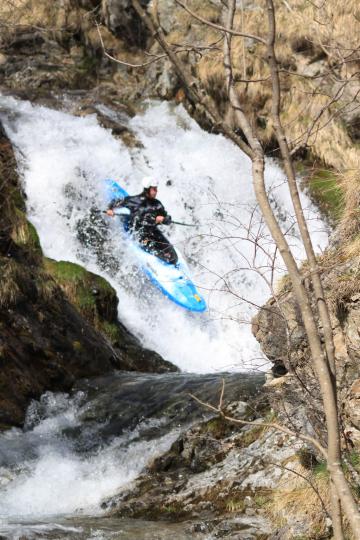 I love paddling this boat,  the speed is great and the large volume gets you up on the water.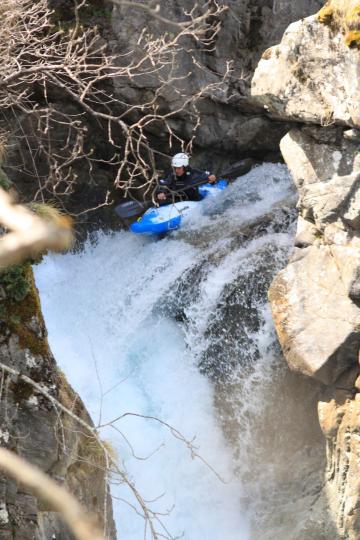 It was a good first session in Gavarnie last week, and it's only the beginning for 2011! Welcome spring!
Thanks to Pierre Prevost for the Pictures.