Galway Fest 2019, the 8th, 9th, and 10th of March; make sure to save the date! You will not want to miss this one, it will be the events largest registration list yet with 250 athletes competing head-to-head throughout the weekend.
So, what to expect? Have you ever wanted to compete at night under flood lights on one of Europe's best freestyle features, or see some of the worlds best freestyle kayakers in action? How about seeing the World Champion, Quim Fontané Masó throw down? Well then you better be at the Friday Night Great Outdoors Freestyle in Tuam. Starting time will be issued soon.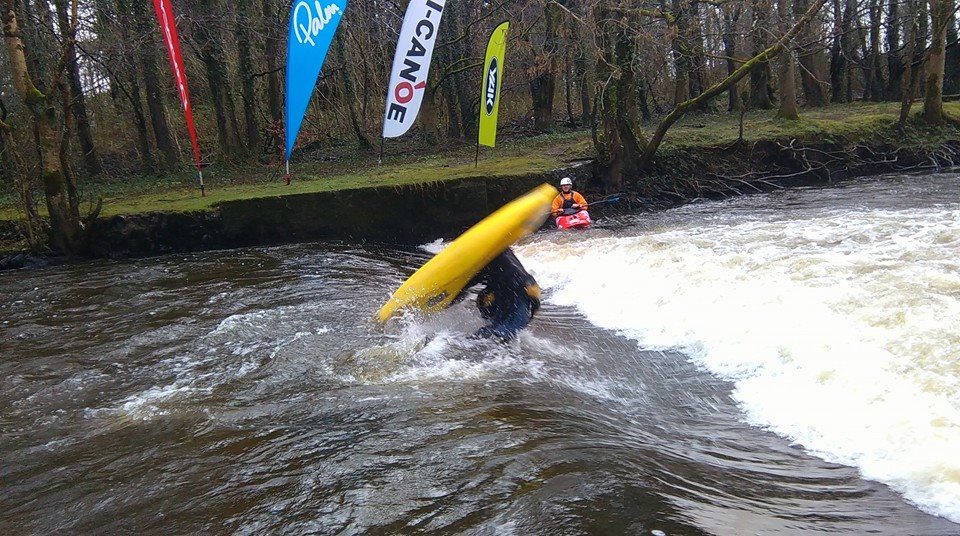 Saturday in Spideal! Be ready for an epic day of racing the Boluisce; this is a time trial and in recent years it has come down to 0.1 of a second to reach the top spot, so be sure not to miss it and get your racing game on. Once the time Trials are over, the Predator Helmets Team Race will be a go, with a helmet up for grabs for each team member on the winning team, so start getting your teams of 4 together!
Next up, we have one of the highlights of the day; the Top 10 men and Top 10 women time trials of the day go head-to-head in a mass-start Boater X with a challenging start, decided on the day as always! We then head into the Heart of Galway City to celebrate in true Irish Style!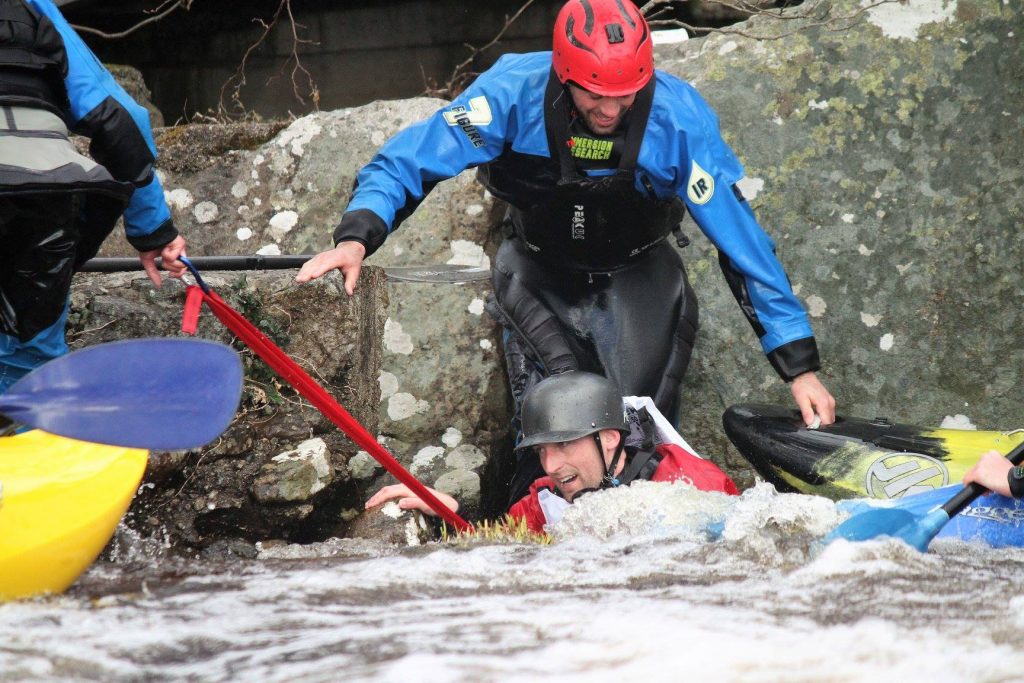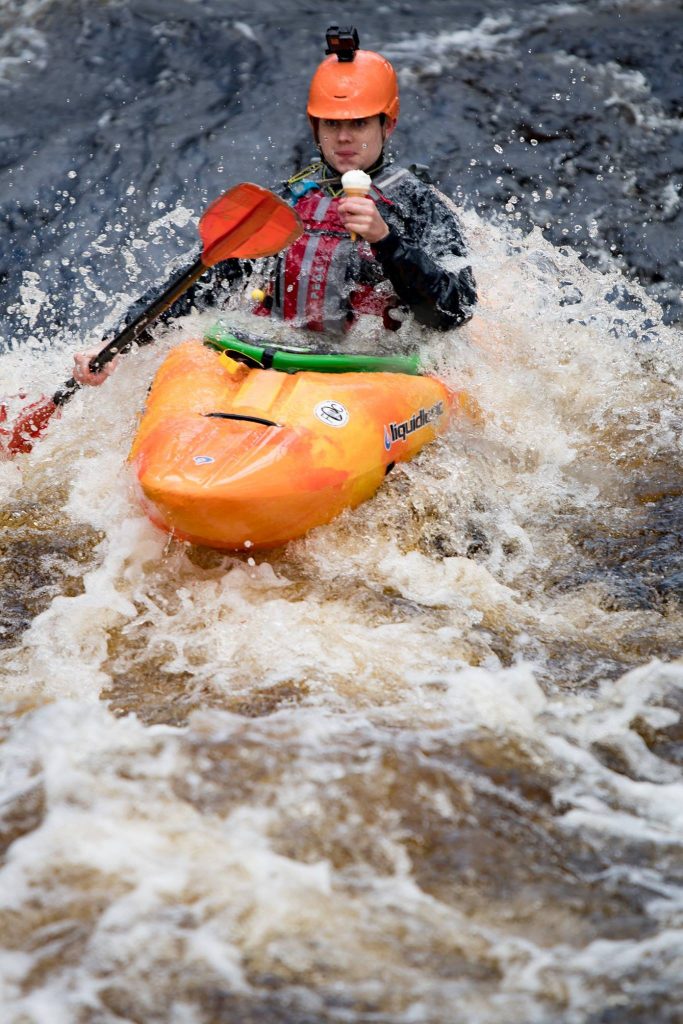 Sunday this year begins with the I-Canoe Mass Start, going from the Universities slip at the top canal of the river Corrib, right down to the heart of Galway City and to Galway Bay. This is followed by a series of knockout Boater X races sponsored by Palm Equipment, which are usually the deciders to who takes home the Galway Fest Crown! Sunday will finish with a talk from an international special guest (to be revealed in due course!) before prize giving; we have an epic line up of prizes this year, thanks to all of our sponsors!
Many have asked what the situation is if Tuam is not working; if the weather does not collaborate, we have an extra special surprise on the Friday night, there will be a guest speaker (to be revealed in due course!), so make sure to keep that free no matter what! Then Freestyle will be held on Sunday afternoon on the Lower Corrib Top Hole!
This year, we are excited to announce our continued collaboration with Pyranha Kayaks, who will be bringing a host of demos including the Ripper, 12R, Machno, and the brand new 9R II! And that's not all… they'll also be donating a super-special custom Irish Pyranha Ripper! This will be up for grabs, along with a heap of other prizes, in the raffle.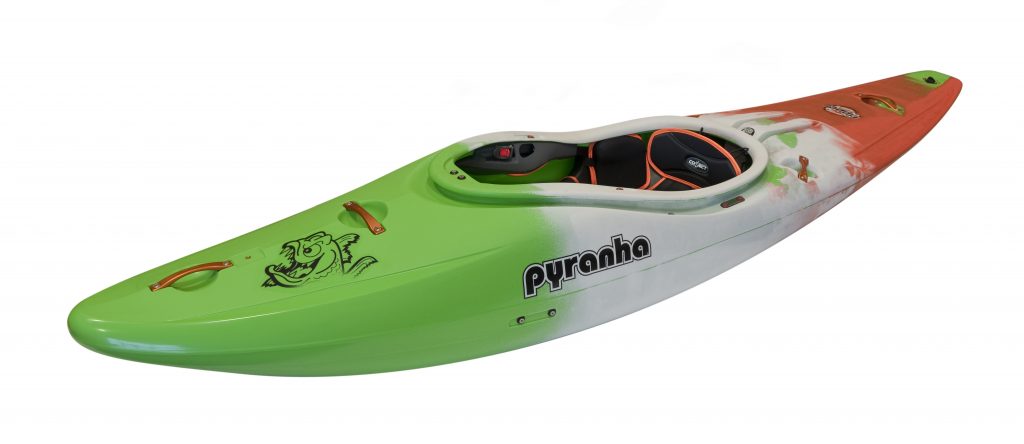 In memory of our friends David Higgins, Alex McGourty, and Adam Vaughan, the proceeds of the raffle will be donated to the First Descents programme, a scholarship for an Irish or UK paddler to attend the World Class Kayak Academy, and supporting the new Ecuadorian Kayak Club which is in the process of being established. These initiatives were closely linked to the boys and we wanted to honour the positive impact each one of the lads had on the world around them.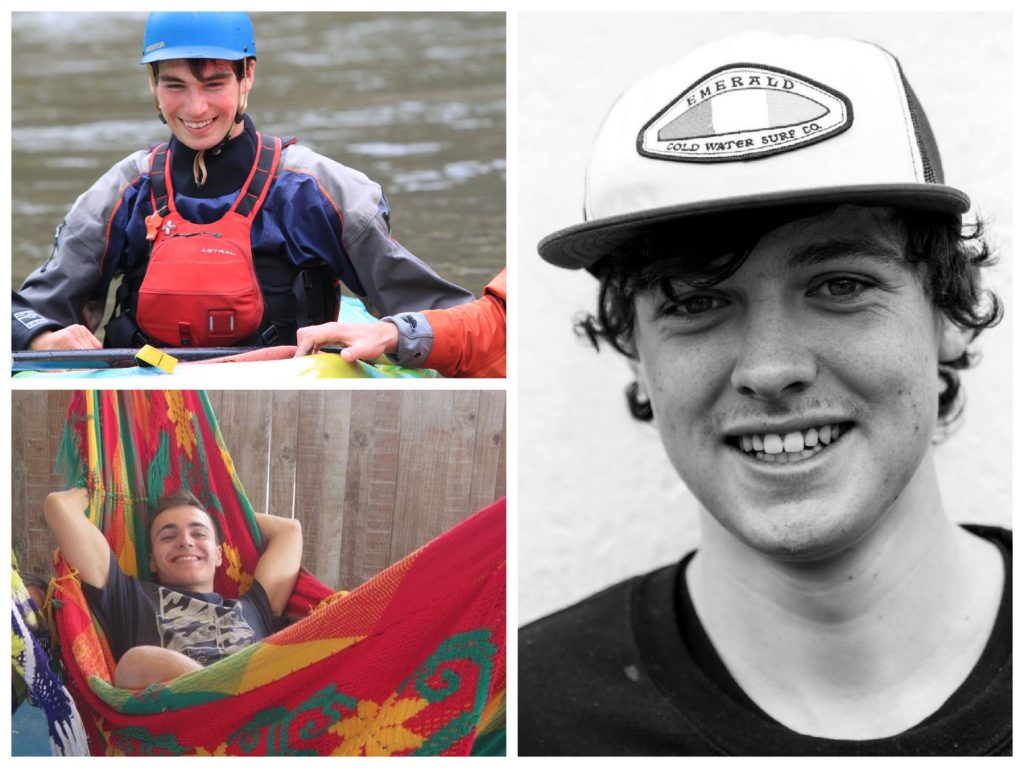 Less than 50 spaces remain, so book your Galway Fest tickets today; we can't wait to see some old faces and meet some new ones! Safe travels!
UPDATE
Galway Fest tickets are now officially sold out!
You can enter the raffle now by making a donation to the GoFundMe Page, here; only those in attendance will be in with a chance of winning the one-of-a-kind Irish Ripper, but if you weren't lucky enough to bag yourself tickets you can still enter the raffle and be in with a chance of winning some of the other great prizes on offer!
Raffle tickets are a €10 donation for one, or €30 for five; head over to the GoFundMe page now and donate one of these amounts and you will be automatically placed in the draw, or if you'd prefer not to enter the raffle you can simply make a donation anonymously.