We rocked up to Marrakech airport and found our Omar, our driver for the trip. He led us out to a ~14 seater minibus (well, it would have been if a load of seats hadn't been removed). It was complete overkill for only five people, this was going to be travelling in luxury.


[[Click on photo for better quality version]]
The plan for the 2 week trip was to cruise down a few sunny multidays, nothing too hard if our 20 year old German guidebook was anything to go by. We started off with a warm-up run on the Ourika, followed by a 70km 2-day run down the spectacular Dades river.
They take their sandcastles seriously in Morocco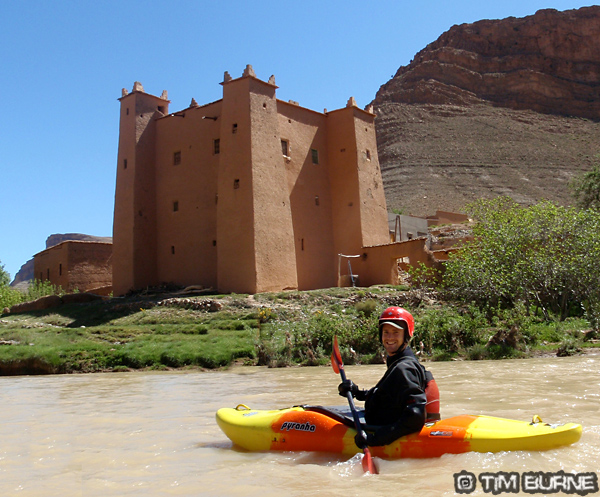 The Dades bizarrely stayed at the same volume for it's entire length, and although quite easy was a great river for getting used to loaded boats. The scenery in places was stunning, though in others the river was best described as a tree-filled ditch.
Next up we decided to head on over to the Ahensal where we found a much bigger volume river, flowing away from any roads with mile after mile of beautiful continuous grade 3/4. The second day of the run was marred slightly by a 10km flat paddle out over a lake, interrupted only by a 500m long stretch of stinking driftwood that had piled up at the mouth of the river.
Cathedral Rock, the Ahensal Put-in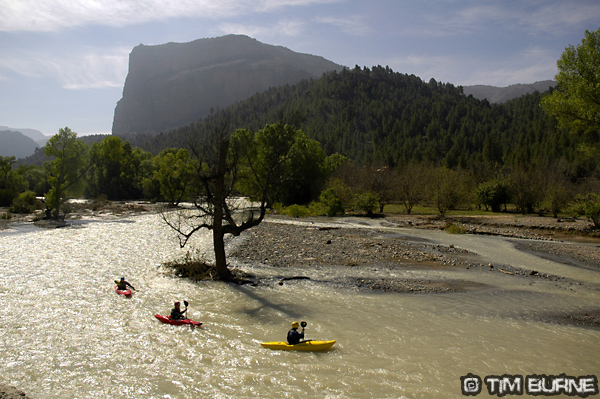 [[Click on photo for better quality version]]
The Ouzoud is a park-and-huck paradise and probably the most famous river in Morocco, certainly in the eyes of kayakers. Unfortunately it is tourist central and they don't want you paddling there. They charge 250DM (£25/US$40) per paddler, and you can only buy the permit during office hours from a town that is a 4-hour round trip away. It's not even as if they're trying to extort money out of you. They just don't want you there. Gah. Still, we had a sneaky plan which got us happily clocking up a few airmiles on a couple of out-of-the-way drops in the latter stages of the river. Nice.
Cascades d'Ouzoud – Tourist Central – I reckon that bottom drop goes if you can evade the officials for long enough.
  Sneaky Ouzoud bandit run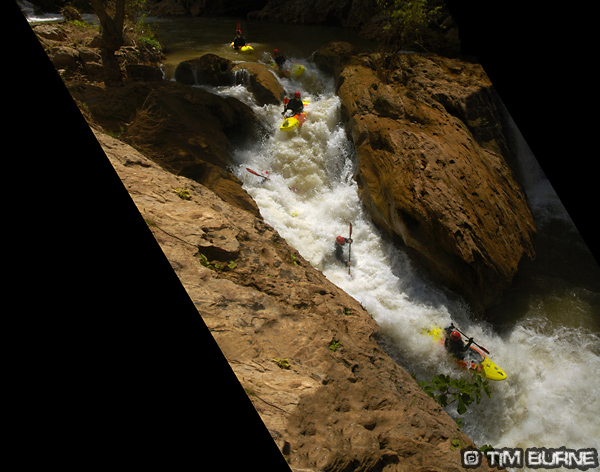 Photo: Rob Tuley
A final river of note was the Melloul. A trib of the Ahensal, the guidebook said it was 30km long, but gave it a chilled rating of grade 1-3, with a bit of 3-4 at the end as it joined the Ahensal. This proved to be a valuable lesson in not trusting the guidebook, especially when it's 20 years old and written in a language none of you can read. Throughout the section there were plenty of nice grade 4's, including a long inescapable bedrock gorge containing some powerful water. One rapid caused by landslides was certainly pushing grade 5, with some nasty sieves if you got it wrong. I can't quite see how the section was ever grade 1-3, but I for one was not complaining!
Siphon choked choss: obviously only grade 3?!?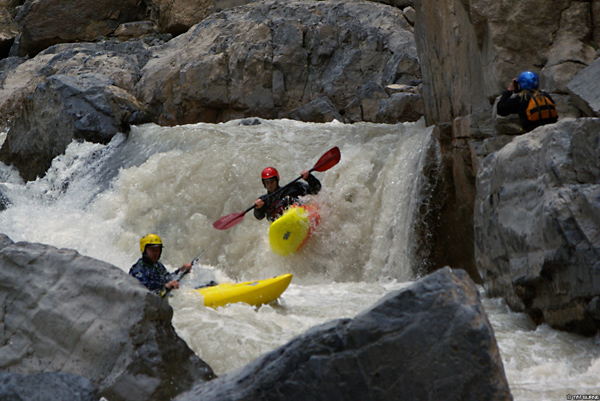 Photo: Sophie Gore
Boating aside we also got to be 'proper' tourists for a bit, so I'll finish with a few random photos to give a slightly different flavour of the trip.
Ait Benhaddou – the possible location of the recent sandcastle building world championships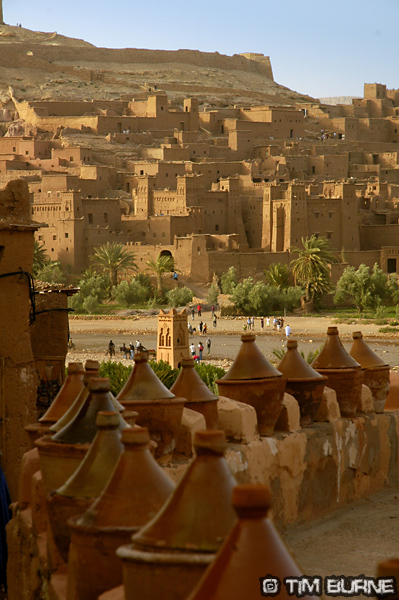 Local Berber food for breakfast in the courtyard of our drivers house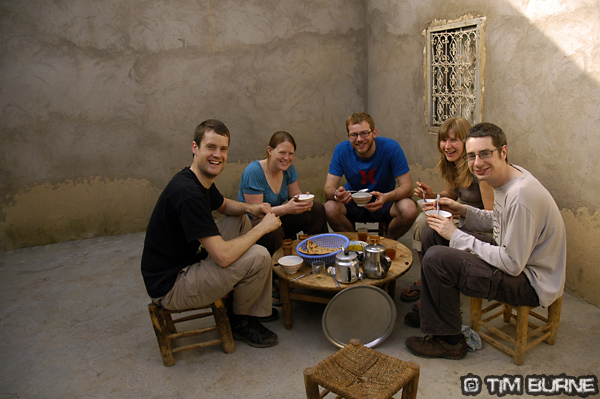 Moroccan speed humps