Tucked into the Southwest desert mountains of Colorado, only miles from the infamous 'Four Corners' of the United States where Colorado, Utah, Arizona, and New Mexico come together to form a perfect intersection, 4Corners Riversports has been in business since 1983.
Opened initially as solely a whitewater shop by Father/Daughter combo Nancy and Milt Wiley, the original location is still the only location. Tony Miley, one of the managing partners, has been at the helms of the shop with his other partners since the beginning of the 2000 season, selling RPMs and Mr. Cleans.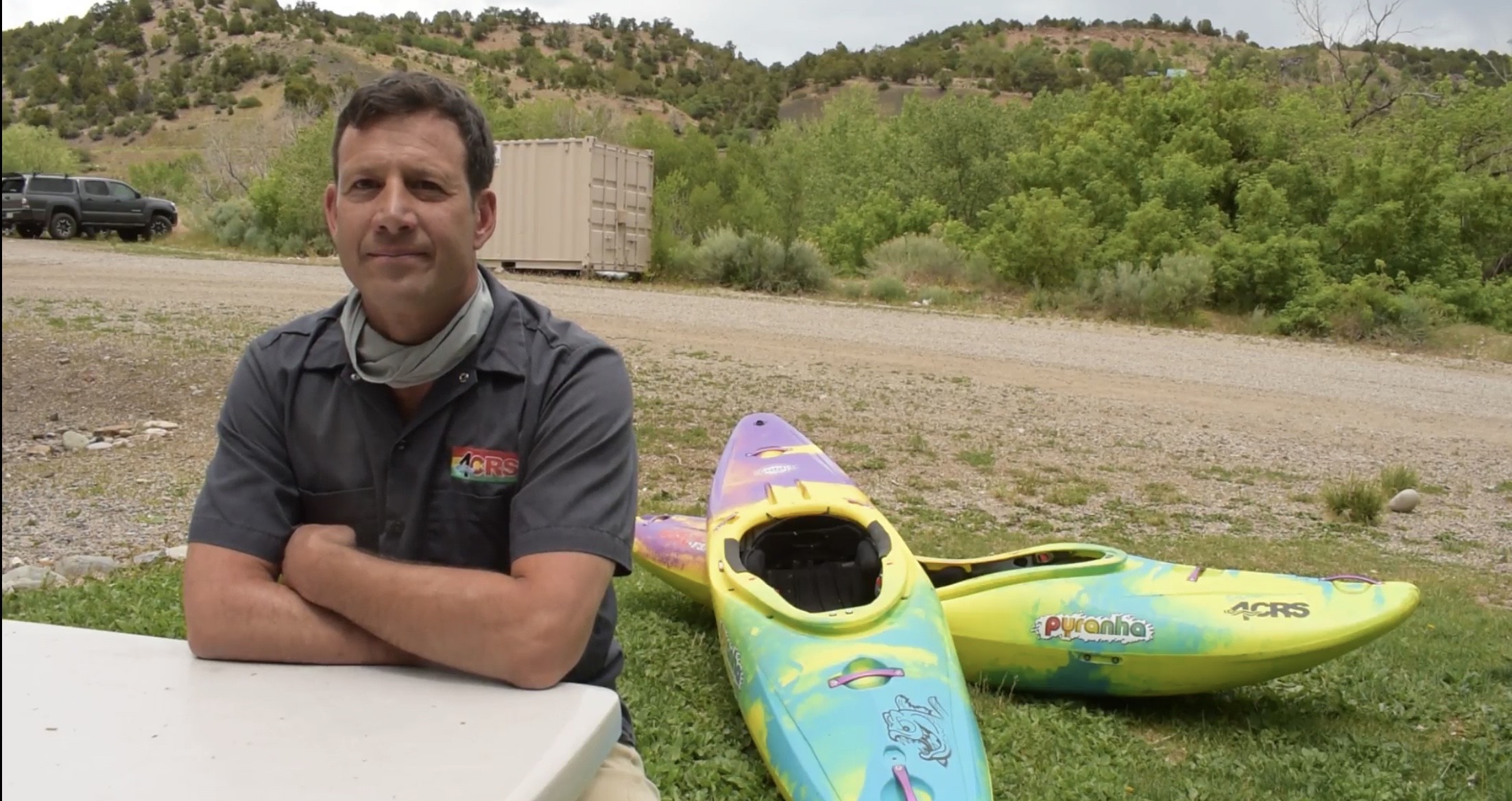 The main mission of 4Corners is to supply its customers with expert knowledge and whitewater gear from quality brands like Pyranha, Dagger, Jackson, and Liquidlogic. More recently, they also began branching out to paddleboards, fishing kayaks from the likes of Hobie, inflatables from Aire and NRS, and lifestyle gear, so no matter if you're looking for an inflatable to relax your way down the river, a fishing kayak to help you reel in your trophy catch, or your dream whitewater boat to navigate your way down difficult rapids, 4Corners has the inventory to get you to where you want to be.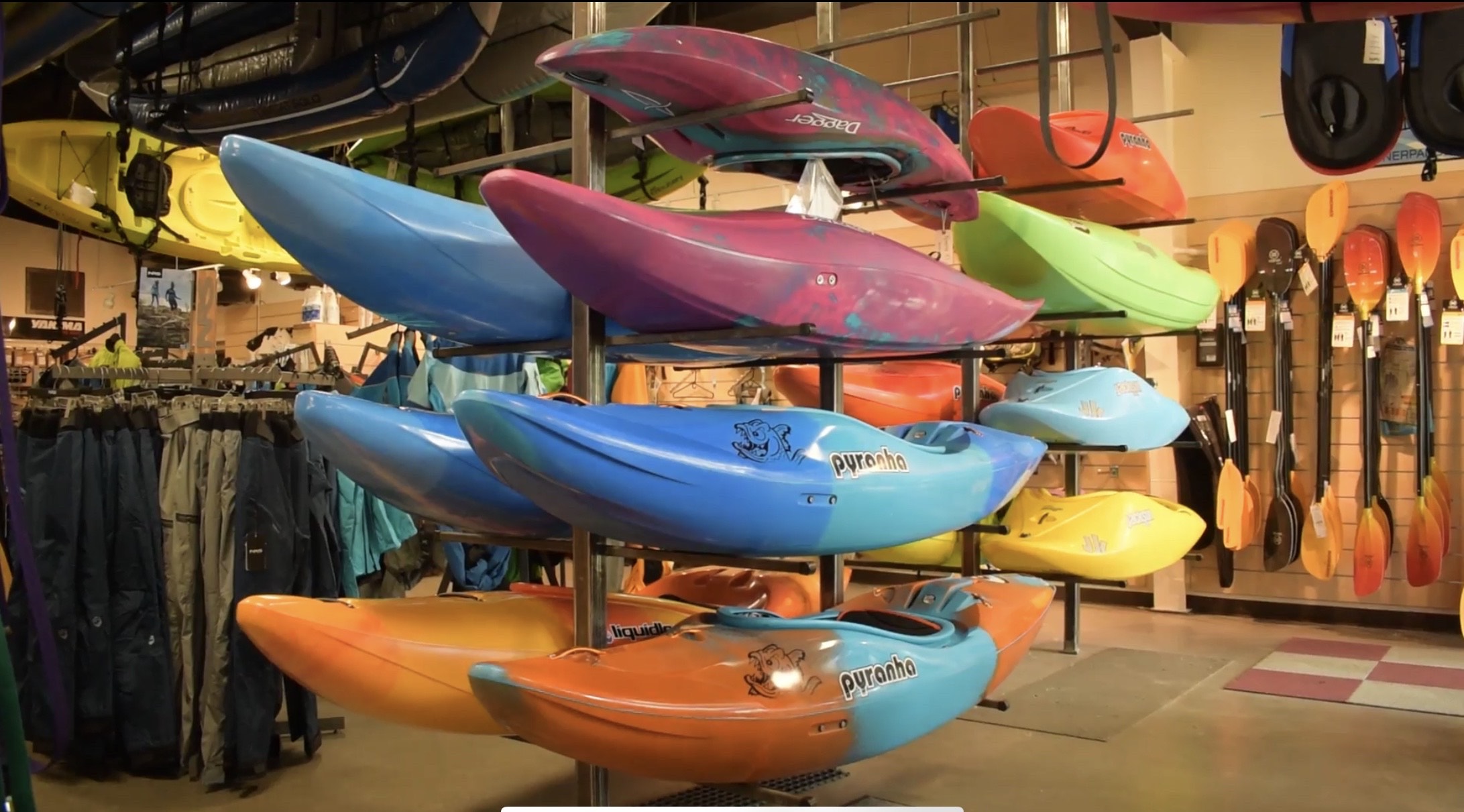 As a full-on riversports shop, they also offer a complete range of whitewater gear from dry gear to kids PFDs, carrying brands such as Immersion Research, NRS, Kokatat, Werner, and Astral.
4Corners is also the host of an annual big gear swap on the last weekend of April, offering customers the ability to come in with their old gear and trade it in towards store credit or cashback. This gives their customers the ability to upgrade their kit for newer technical gear or kayaks themselves. They also offer consignment sales on kayaks, where you trade in your kayak for a freshie, and if it sells then you get the cash back or store credit. These types of programs are valuable and should be taken advantage of by local customers. Those at the shop are ecstatic about getting people in the right kayak, and urge you to come in and participate in these programs that they offer.
The kayak school hosted by 4Corners is a full-on skills academy available to those from 6 years old up. They have had several people in their 80s join in too, eager to learn the basics of whitewater kayaking. From rolling in their pool to progressing through harder whitewater, the kayak academy staff is well trained and full of knowledge they want to pass on to the whitewater community. The first level, basic roll clinic starts at around 60$ per class, and a week long class costs about 450$.
Offering rentals and demos as well, the shop will often make sure you know how to roll in their pool before you take out their equipment. You are able to rent any of their inflatables or hard shell kayaks that they have available to take to the local sections of the Animas River, or take down to the Animas River play park only a stone's throw away from their outpost.
The Animas River Days is a huge event in Durango that has been taking place annually for the past 37 years hosted by 4Corners and run by Ashley Diaz, a Managing Partner at 4Corners. Started initially by the same family who opened the shop, Animas River Days has become a staple in the Colorado whitewater scene. The event consists of several different disciplines; freestyle events, boater cross, stand up paddleboard surfing and raft races. The playpark is full of different whitewater vendors set up with a beer garden for all of those who are of age to enjoy. Cash prizes are offered for those who podium. Unfortunately, this year's River Days event was cancelled due to the pandemic, but look out for its comeback in 2021!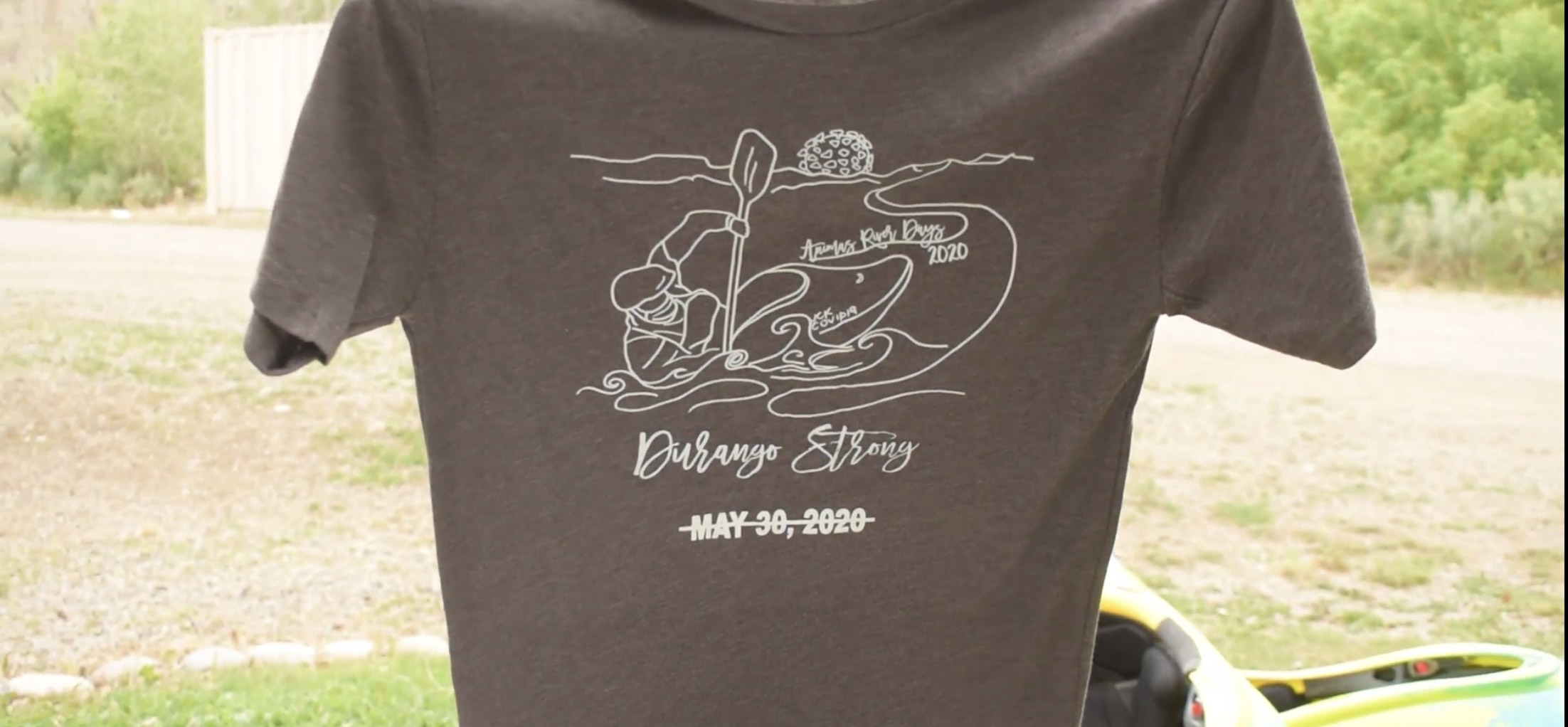 In dealing with the recent pandemic and the associated local and state restrictions for businesses, 4Corners has adapted by organizing the inside of their shop more like a mini-warehouse; trying their best to meet with the high demand of online orders they have been receiving. Recently, their local restrictions have been lifted and they are now allowed a maximum number of customers within their shop, but still encourage people to order online if possible. They regularly ship anywhere within the United States, and will try their best to get orders to Canada as well. Browse their inventory, give them a call, and place your orders online from anywhere in the states at www.riversports.com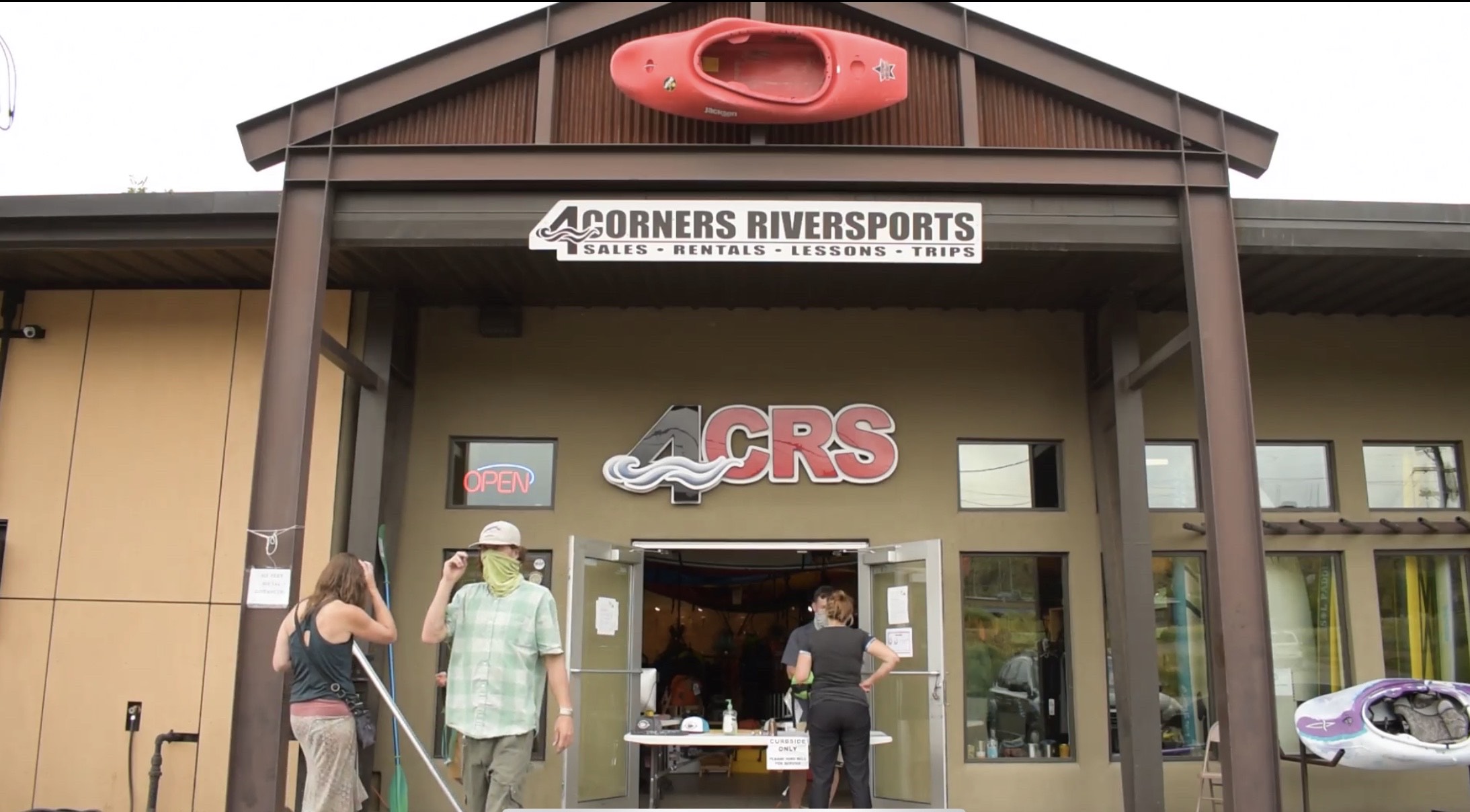 Being in operation for 37 years, 4Corners has been one of the most successful paddlesport shops in the state of Colorado. With gear for almost every type of mission from flat lakes to multi-day expeditions, chances are they have what you are looking for. With the right people teaching you the skills from basic paddle strokes to advanced river running, their kayak school can help build your foundation as a whitewater kayaker. Knowledge of the products, stoke for the sport, and decades-long involvement in their community. Passion, enthusiasm and character. These are all traits of 4Corners Riversports.