Photo- Henry Munter
This past March when my friend Meg Smith proposed an impromptu Alaskan roadtrip, my immediate response was, "Yes! when?"  After a month of skiing the most incredible terrain in Valdez, we roadtripped to Girdwood to spend the summer and  discover what whitewater southcentral Alaska had to offer.  What I found was a small, but amazing crew of paddlers, numerous fun creeks, and Sixmile; the reliable roadside run.  There may have been numerous devil's club, alder, and bear fear filled portages due to wood and miner clogged streams, but fun whitewater, endless summer sun, good camaraderie, and the state's extreme beauty significantly overshadowed any of these typical Alaskan kayaking complications.
Paddling the river over three dozen times, my summer was defined by Sixmile Creek, which flowed anywhere from a creeky 1,000 cfs to a boily 4,500 cfs. Â Here I am following Meg Smith through the Third Canyon. Â Running when all the other creeks were still under snow or way too high, Sixmile was the area's accessible classic and there was usually someone stoked to paddle it.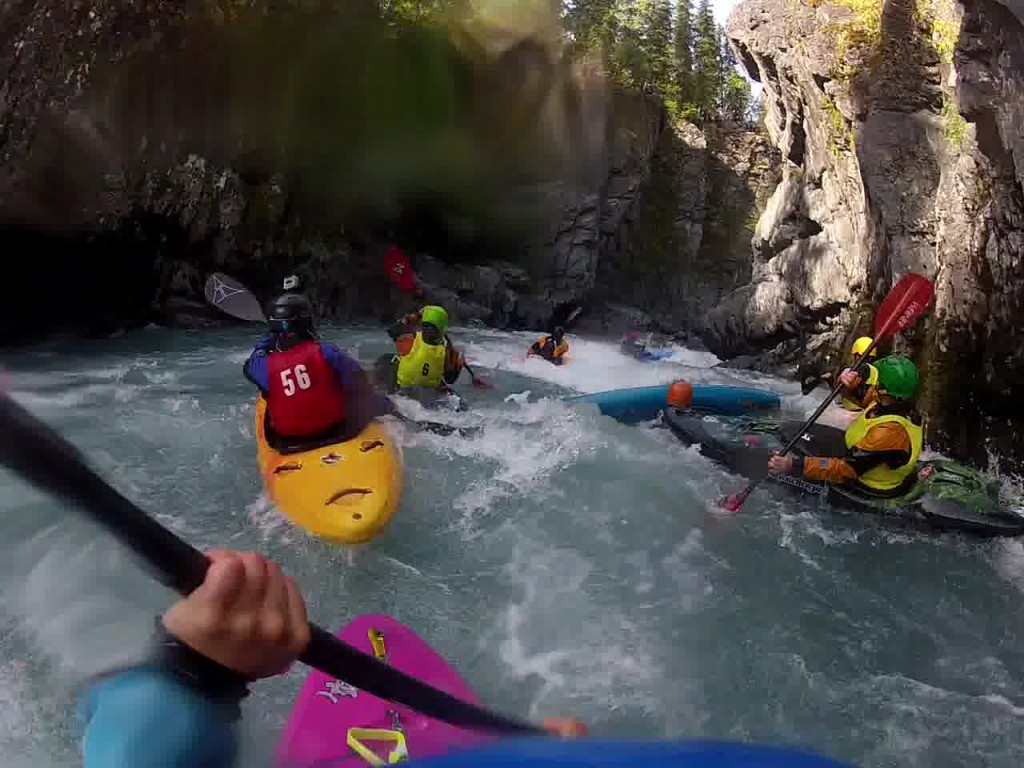 My Alaskan Summer's Finale was the Sixmile River Festival, the highlight of which was the chaotic 20+ person mass start through the 1st Canyon.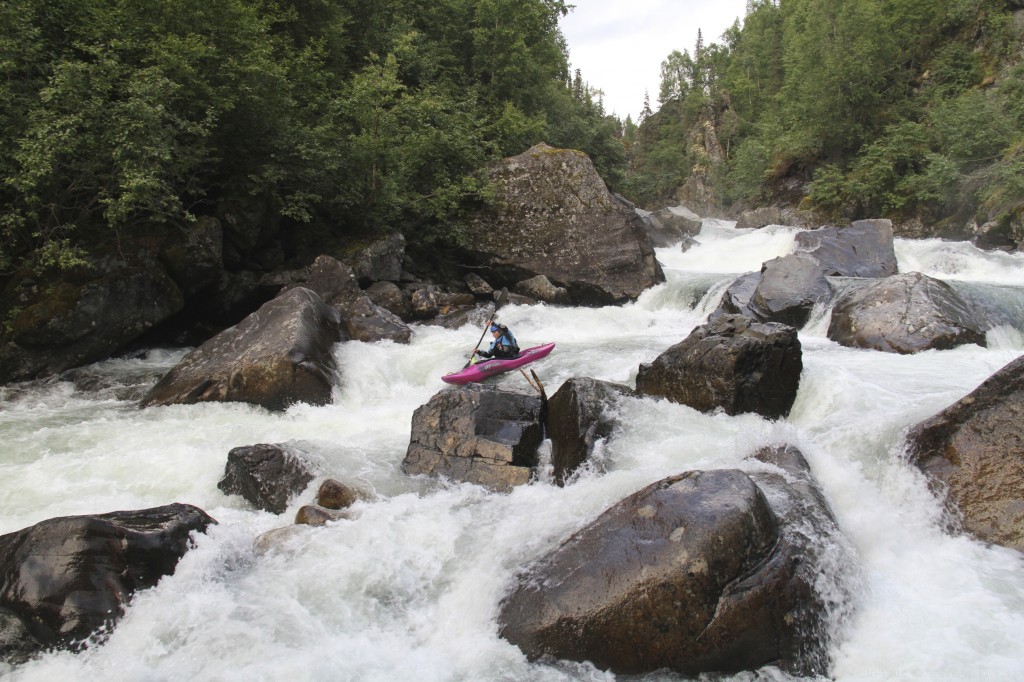 Although I spent a lot of time on Sixmile, I did explore some of the zone's other fun creeks. Â A personal favorite, here I am on Alaska's granite classic; Upper Willow Creek.
Photos above and below – Henry Munter
Dodging siphons on Upper Willow's Triple Drop.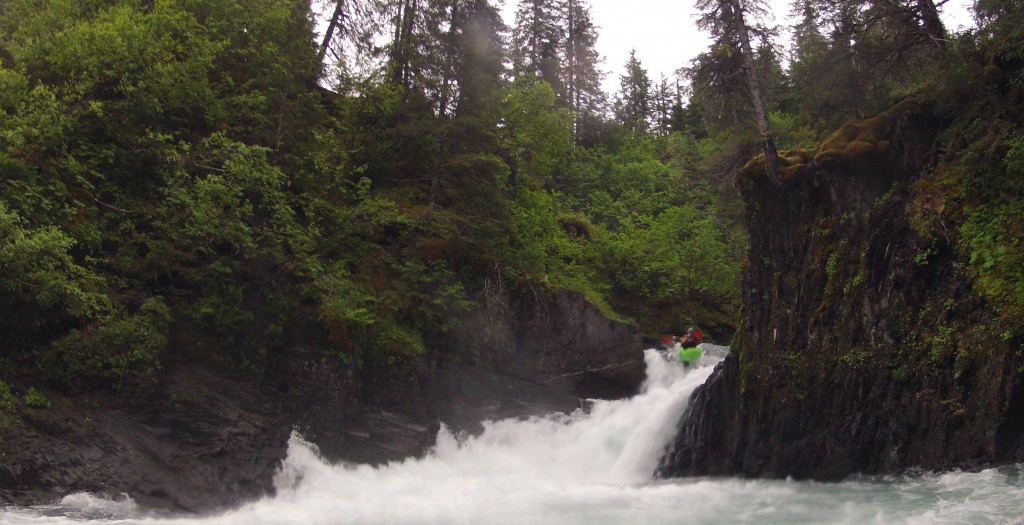 John Cox paddling Ingram Creek, one of the many creeks outside Girdwood flowing into the Turnagain Arm.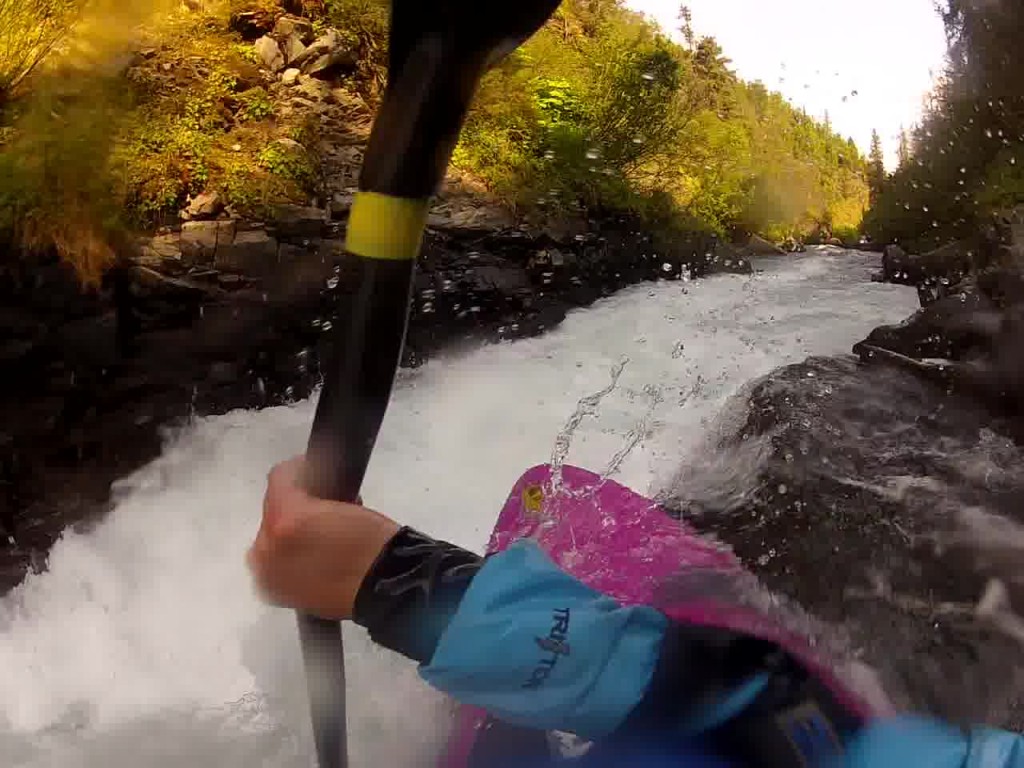 Boofings on Canyon Creek
Dealing with typical Alaskan river issues; miner equipment and giant logs.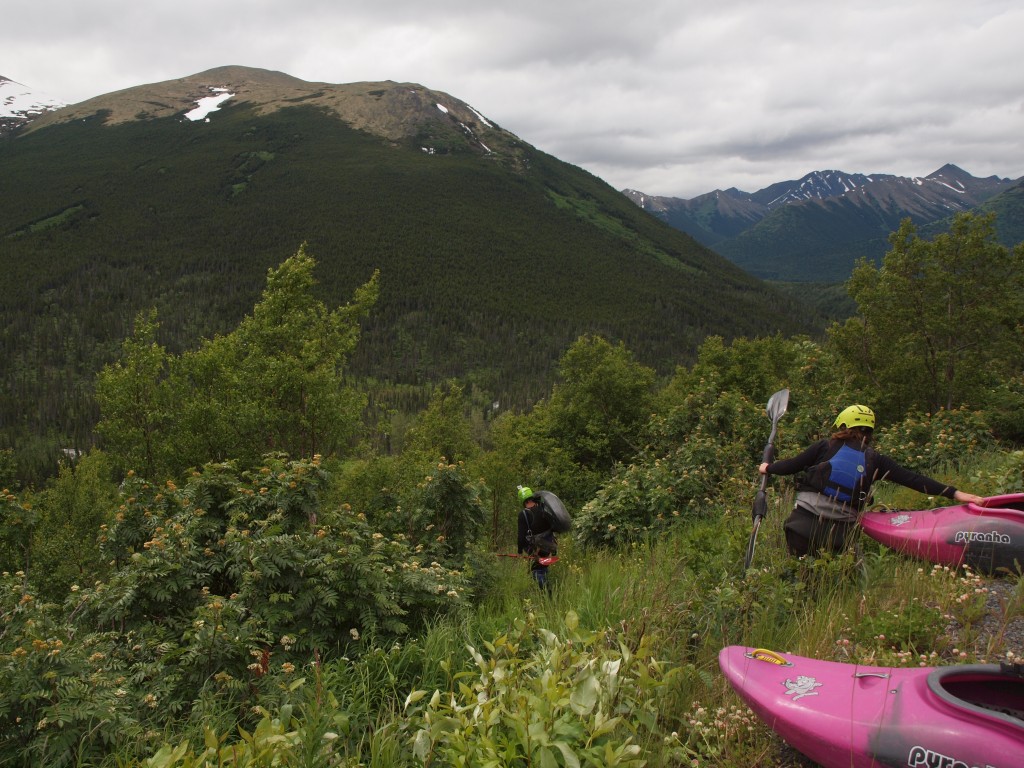 Hiking into one of the summer's mini-epics; Palmer Creek.
Thanks to all the  Alaskan kayakers for the incredible summer!