I have paddled the 9R and it is hands down a fantastic boat, but even though the 9R is great, I still paddle my Burn III. I like the size of the Burn III, the edges, and how it paddles loaded with gear. I live in Idaho and I mostly paddle big water, and I also do a lot of hiking with my boat. I finally got on the South Fork of the Salmon River this summer while it was flowing at 5 feet. The SF Salmon is a wilderness overnight trip in central Idaho. It was huge and sooooo fun!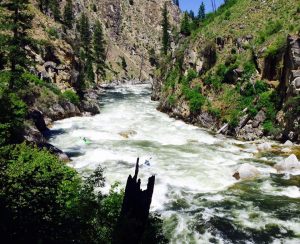 Photo: Devil's Creek Rapid, SF Salmon
I didn't even notice I had any overnight gear in the back of my boat. I could use the edges on the Burn to control the nose and stay online. I hit all of my boofs and had enough speed to move around all of the big holes. The Burn III is also easy to carry. My local run that flows all winter and spring requires a 2-mile hike out to the top of the canyon.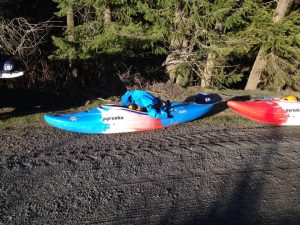 Photo: Stripped off my gear at the end of the hike with the Burn
The Burn III is fairy light and not as long as the 9R, so it makes the hike out pretty easy. Being predominantly a freestyle paddler, the Burn suits my style of paddling. It is stable and reliable, and it has taught me a great deal about big water lines and how to boof on smaller creeks. I am always going to own a Burn!