There she is – Above = New 3rd Gen Burn….. Below = Well-loved 2nd Gen Burn

I paddled Pyranha's 2nd edition Burn for years and loved it.  It was my go-to kayak and I didn't ever want to try anything else.  So, when I heard Pyranha was re-vamping my beloved Burn, I was excited, curious, but mostly just scared.  Worrying was worthless because the 3rd edition is indeed better (FACT, not just my opinion) and here's why I'm so stoked.
#1(#2)  – Immediately, first difference I noticed was it's speed.  Noticeably faster, the 3rd edition Burn, is longer and has a different Rocker profile than it's predecessor.  It has a fairly flat hull, with significant bow rocker,  and less stern rocker.  Not only helping to create a faster boat, this hull design makes the Burn exceptionally easy to boof, which was my second observable difference.  The nose of the new Burn wants to stay on the surface of the water; it cruises over holes, resurfaces quickly, and boofs effortlessly.  BAM!!
#3 – Burns are known for their edges and the 3rd generation's have been tweaked.  I'm not a scientist and can't tell you what Pyranha did to make the edges better (I noticed less in the stern).  But, the boat carves and I like that.  Catching eddies is snappy and easy.   And, the boat holds a line, which is real nice for getting exactly where you want to go!  These edges are particularly noticeable and appreciated in pushy or swirly whitewater.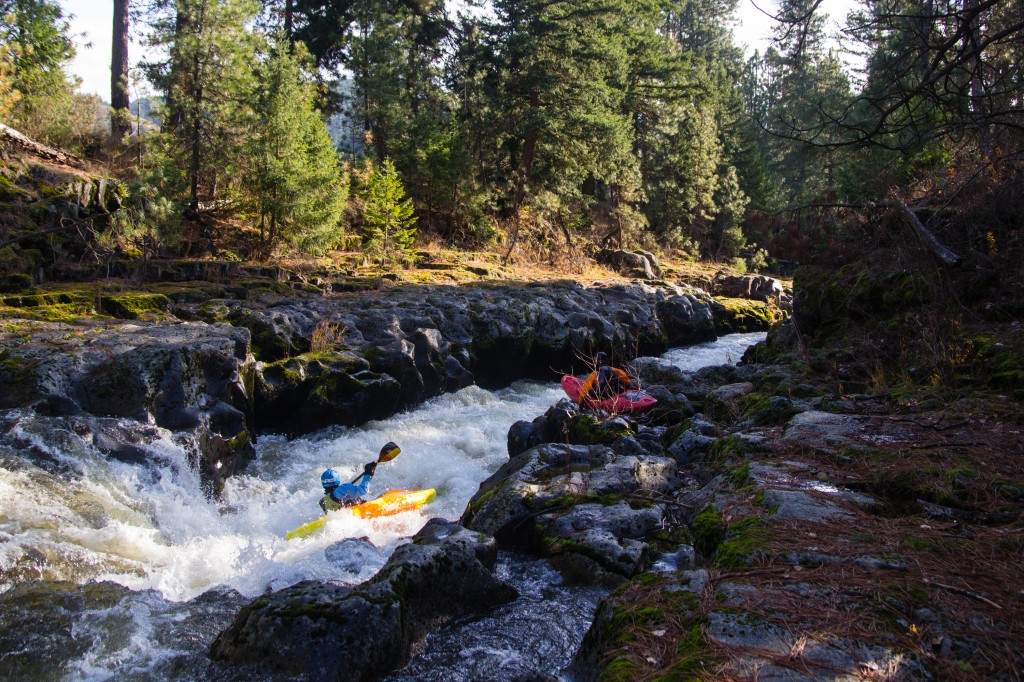 #4 – The cockpit rim has been redesigned so spray skirts stay on better!  Nicer to carry as well.  Win!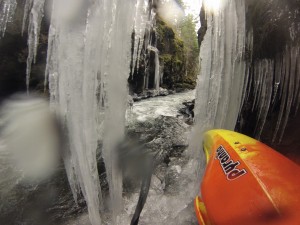 #5 – The new Burn has a lower deck profile, which means I don't have to make a booster seat.   Less volume directly in front of where you're sitting is also nice for paddling, rolling, tucking, and all things which are done in a kayak.  This also brings your knees in a lower and more secure position, leading to greater control of your Burn.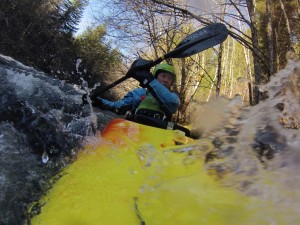 The new Burn is your river running creek boat dream machine.  But, seriously, it is.
Oh yeah, and there are also some other slightly tweaked improvements; such as metal grab loops and a self-draining recessed drain plug.  (I'm trying to say that water doesn't pool up in the recession for the drain plug)… New logo.. cool colors
She be LOVIN IT BRO