For those that don't know, the first of the modern day British Universities Kayaking Expeditions was in 2005 with a successful month-long trip to Kyrgyzstan. Since then, the expeditions have gone ahead every other year with the destination in 2007 being Siberia/Mongolia, and in 2009 to Vietnam.
The selection process happens the year before the expedition takes place, and after getting through a first round of paper applications, twenty contenders are invited to a selection event in North Wales. The selection event for the 2011 expedition took place last weekend, and despite an unfortunate lack of the wet stuff, it was a great success…
Everyone congregated in a small mountain hut in North Wales on Thursday evening and got to know each other over a beer or four, with the banter continuing long into the early hours. Friday saw us awake with less than four hours of sleep, and making the most of any water we could find. Multiple laps of the Glaslyn gorge were the order of the day, including a hand-paddling only descent and a 25 person mass start Boater-X.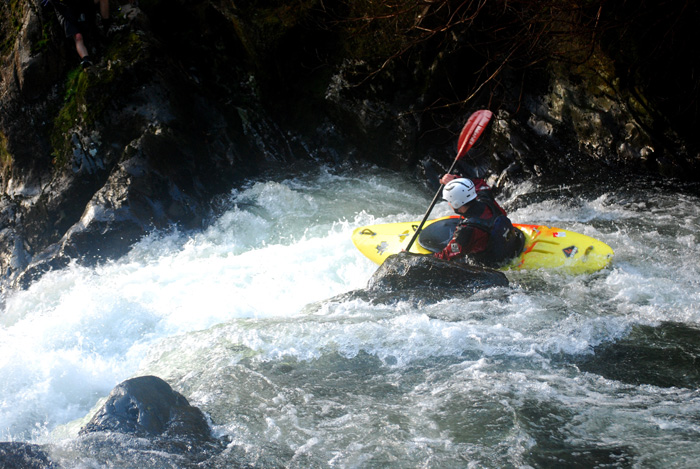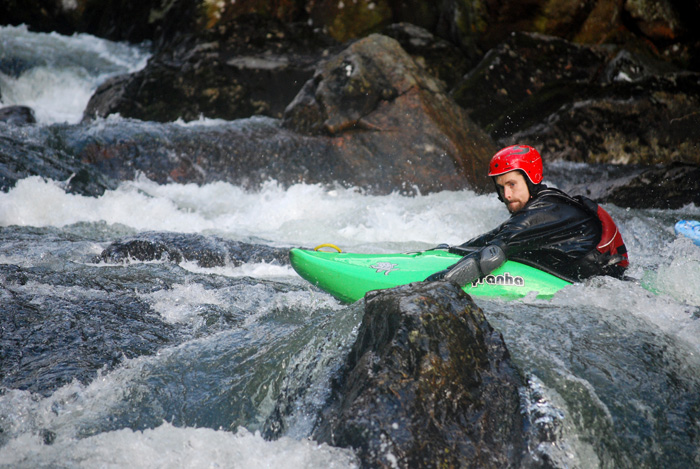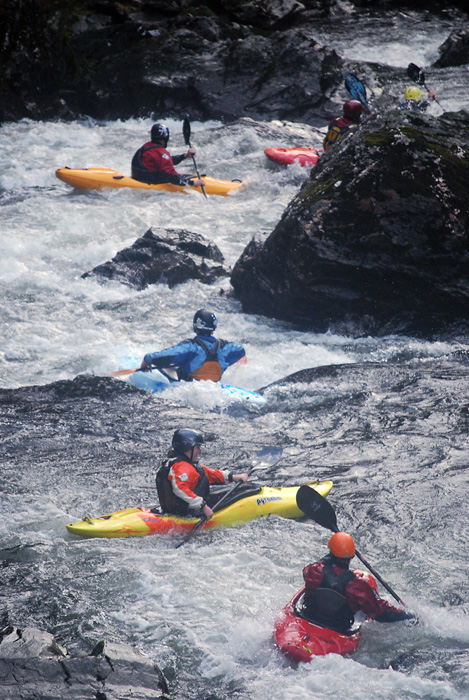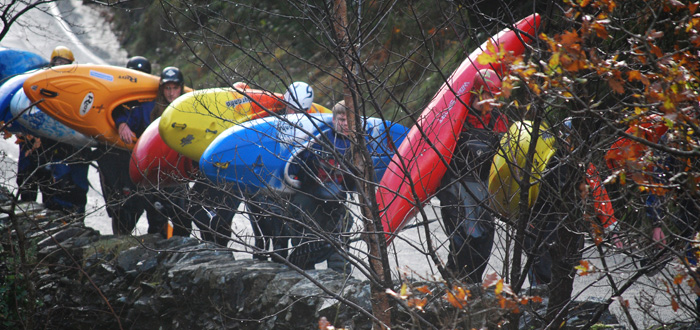 The testpiece of the Glen was next on the cards, and although it was low, it was still a worthwhile paddle – albeit a little more technical than normal! Following some epic faff (and mentioning no names Eoghain), it turned into a bit of a race against the light, but everyone emerged unscathed as the glen opened into a misty pool at the confluence.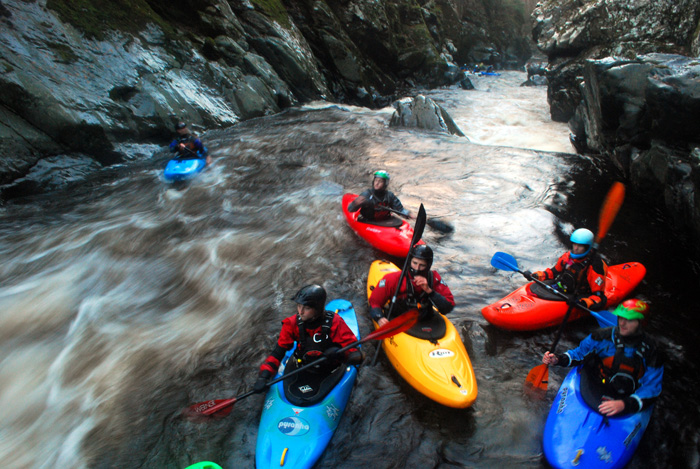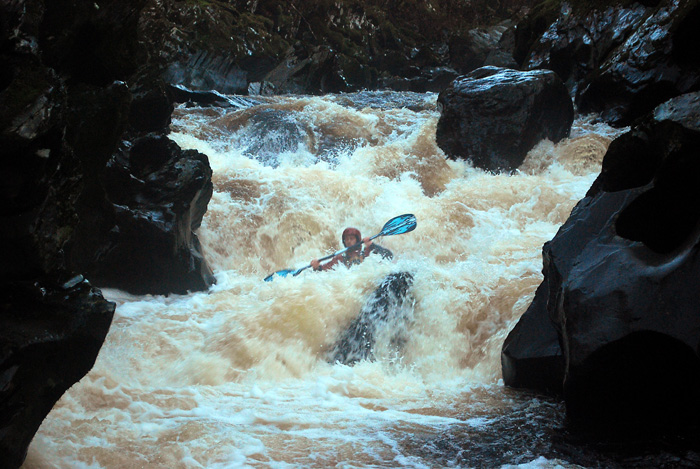 Everyone retired to the hut for some epic portions of spag bol, and settled down to discuss destinations. Everyone had brought their own research and after a few hours we had a big list of awesome ideas. Expedition guru, Dave Manby, had made the long drive up from London, and after a few beers and a slug of whisky he took to the floor and in his own inimitable style helped whittle the destinations list down to a final four. Plus Iran.
This year was the first selection event where we've been faced with really low water levels, so instead of trying to scrape down Swallow Falls or fall off Pont Cyfyng, we cracked out the back-up plan. The first phase of this was to split the group into teams, blind-fold them and drop them a distance of 5-10 miles from the hut. Despite worries that one group had been dropped at a point that wasn't on the map they'd been given, they eventually turned up, after having stopped off for a cheeky pint in the pub on their way back.
Next up was an orienteering style course that we'd set up, though it was orienteering with extra challenges:
Testing their ropework skills…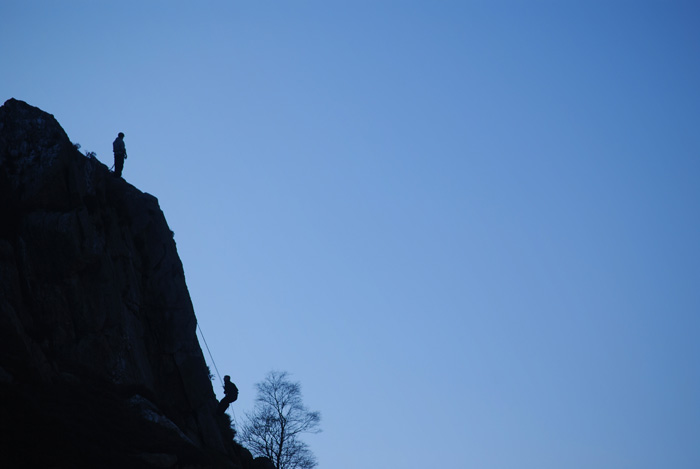 The most intense game of Paper Scissors Stone I've ever witnessed…
(followed by the chilly task for the loser to man-up and do – it did snow on the tops later that night)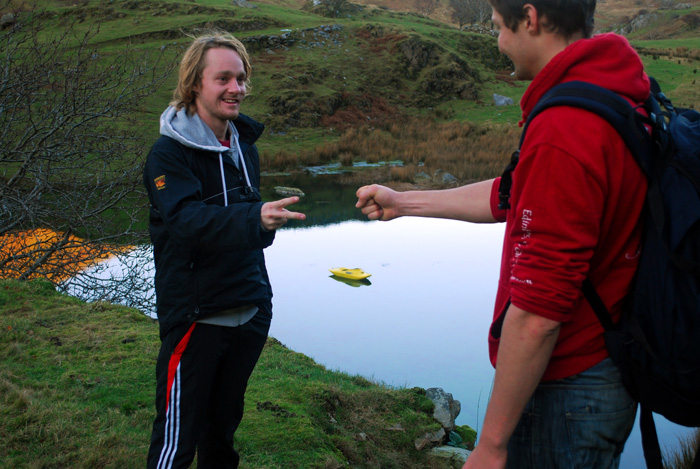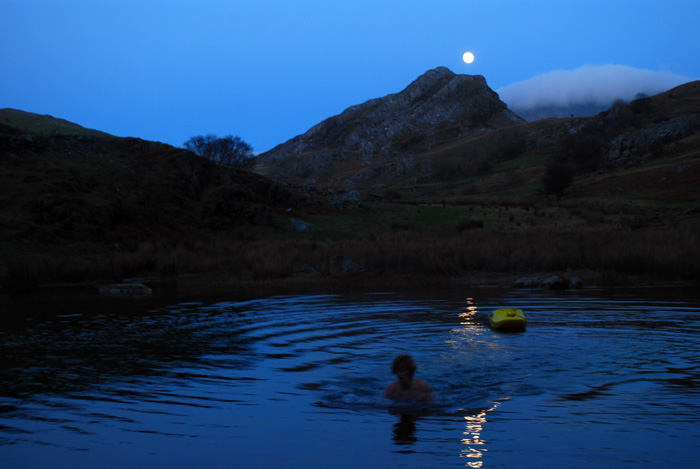 Finally, after a vote on the Saturday evening, a team of seven boaters emerged on top.
Many congratulations go out to the 2011 British Universities Expedition Team, who are:
– Back Row L to R: Sandy Douglas, Rob Moffatt, Sam Sawday, Joe Rea-Dickins
– Front Row L to R: Arthur Norton, Sandra Hyslop, Jonny Hawkins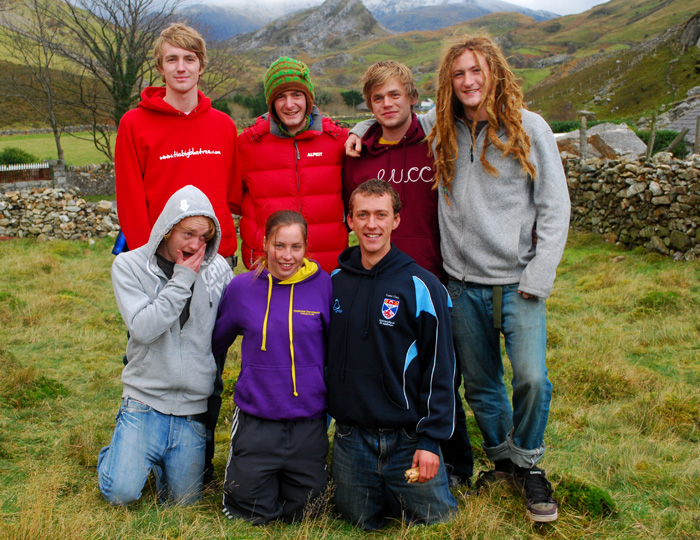 Keep your eyes peeled for big plans from them in the coming weeks and months.
Photos by Dave Burne & Tim Burne