Although the initial shock of the situation in Ukraine has subsided and the media's interest has largely moved on, it is clear that much has transpired that money or humanitarian aid cannot fix; loved ones lost, atrocities suffered, and lives forever changed. The war in Ukraine has also, sadly, not yet come to an end.
We are proud to have been able to offer what little support we can, though, and thank each and every person who has supported us in our fundraising efforts thus far, but we're not done yet!
There are still some 'Flag of Ukraine' Scorches available to order on our UK/EU Webstore, and via the dealers below; if you know of anyone in the market for a Scorch, please do let them know:
Ireland
Germany
Norway
Slovenia
Netherlands
Italy
New Zealand
Further Faster & Long Cloud Kayaks
USA

A large part of what has been raised so far was via the raffles held for 2 'Flag of Ukraine' Scorches. Congratulations to the winners, Shaun Comins and William Dove, and thank you to everyone who entered! Here are Shaun and William's reactions to finding out they'd won, and what they had to say about their motivation for getting involved:
"I think we're all scrambling to find ways to support Ukraine right now and despite thinking there was no way I'd actually win, this contest felt like an easy choice. I'm thankful for the opportunity to make an impact and the amazing new kayak just in time for summer!"

Shaun Comins, US 'Flag of Ukraine' Scorch Raffle Winner
"I was really surprised to find out I'd won, and I am excited to try out my Scorch when I get the opportunity!

I am glad to have helped support DEC in their support of the people of Ukraine in this horrible war and I hope the money raised by Pyranha and others helps makes a difference."

William Dove, UK/EU 'Flag of Ukraine' Scorch Raffle Winner
If you pre-ordered a 'Drop Waterfalls, Not Bombs' T-Shirt, these were shipped out from the 12th of April in the UK/EU, and have just landed and begun to be despatched this week in North America. We really appreciate your support and patience with these!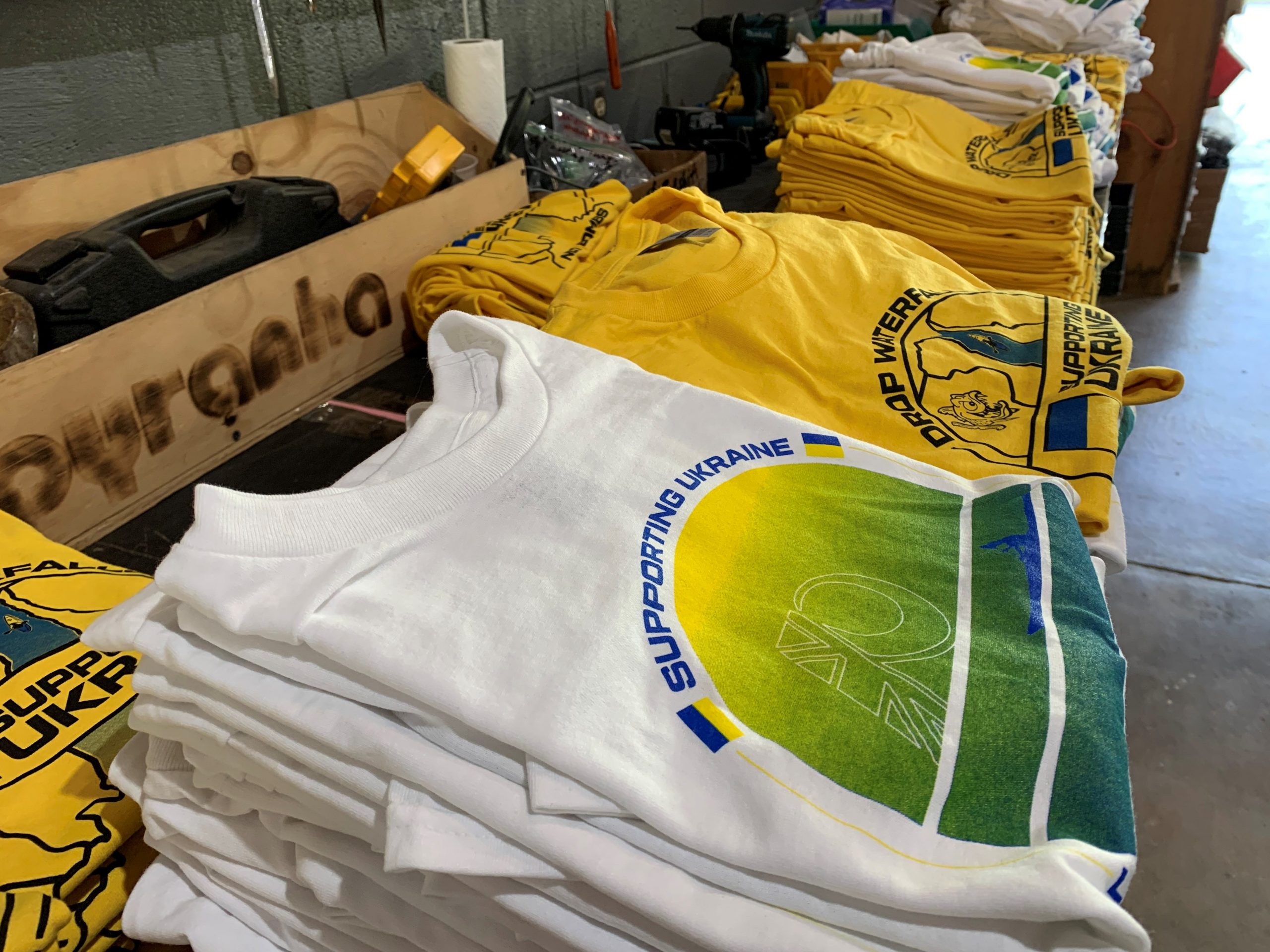 Once all orders have been fulfilled, we will list any remaining t-shirts on our webstores and the sales of these will also go towards the fund.