We have just returned from a great couple of days over in Switzerland visiting Toro and Kevin from Kanushule Versam. We arrived in the evening and went straight out to catch the local play wave before the Dam release washed it out.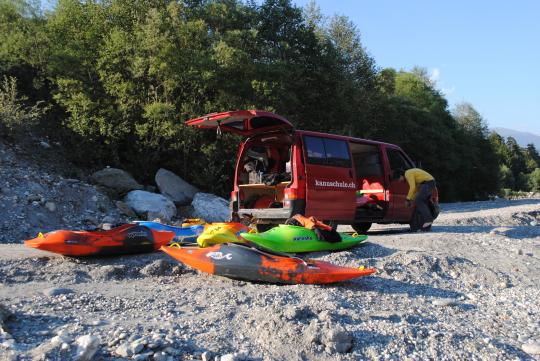 Toro and Kevin came out to join us and have a go in all the new playboats.
 
 
As the wave washed out, we left and headed down stream to the take out at the centre, running the black hole at high flows on the way. The next day we went in search of a little more fun in the form of a local creek with a fantastic waterfall on the section.
 
 
This river was a steep classic with some clean drops and some not so clean drops, but all went well. We also got chance to enjoy one of the best seal launches i have ever seen.
Check back soon for some shots from the Gene 17 Val Sessia event and the big jump contest in Millan.