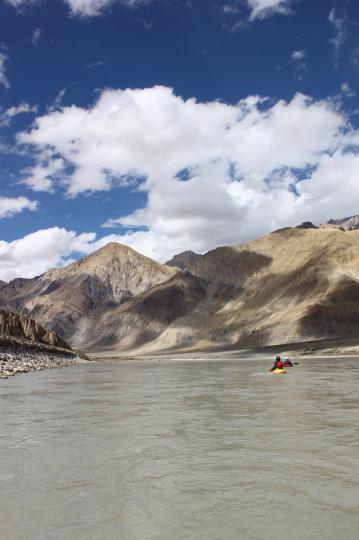 Sometimes we all feel like its time for a holiday….
I felt like that in February, so IÂ  blagged a 'sabbatical' from teaching, bought a round the world ticket and packed what I deam to be 25kg of my most essential belongings ( + kayak obviously). Over the next 12 months Adam and I will be visiting India, Nepal, New Zealand, Fiji and USA with our kayaks in tow.
Our first real adventure has been a 3 day trip down the Zanskar river  Northern India, dubbed the Grand Canyon of Asia.  Read and run rapids meant the paddling wasn't technical, but chunky wave trains, huge boils and a deep isolated gorge made for a real adventure.
More info on our travels can be found here:
saraandadamsbigtrip.wordpress.com