2019 has been the best year in my short kayaking experience. I'm 14 and this year has been the one where I finally started to push myself to try new disciplines and develop my white water skills.
First off was the National Boater X series. Boater X is summed up by British Canoeing as "Fast-paced and full of energy, Boater X racing pits the best white water kayakers in a tough, head-to-head format. Nothing is certain as competitors charge down a white water course, negotiating obstacles such as gates, buoys, or even a kayak roll zone – all the while fighting other racers for position."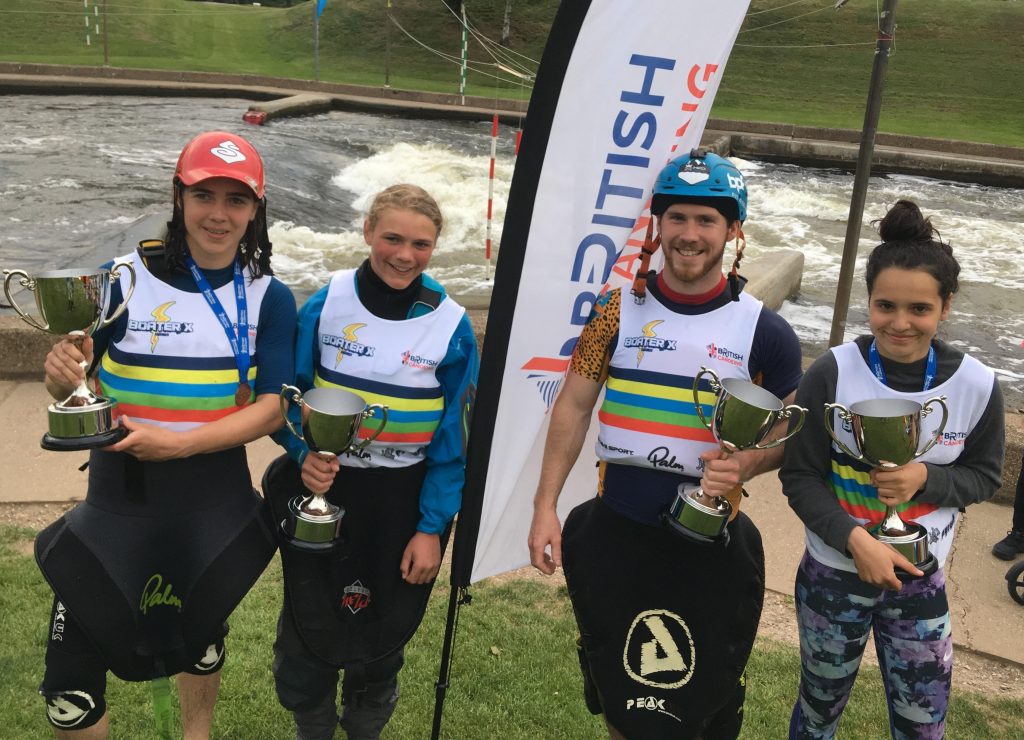 Before the National Boater X Series, I'd never done Boater X before. I'd barely started slalom and only seen videos of carnage from Galway Fest and other events, so I was sure I was going to have some fun and only entered for a laugh and because I was at Cardiff International White Water (CIWW) Paddle Fest anyway.
I ended up winning the first event at Cardiff, which was really surprising, and won a free year of park-and-play at CIWW (the first cash-saver for my parents!). Unfortunately, I was away for the Lee Valley event and missed it, but managed to make the last event of the series at Paddle in the Park at HPP (Nottingham).
I was a little nervous about the HPP event as I was competing against a friend, and placed fourth due to a massive mistake (I tried paddling up the eddy to the obstacle we had to touch and was smashed out of the way by everyone else – but that's Boater X for you!) We all learn from mistakes, and having entered two of the series, I ended up placing first in the youth male rankings and won the national series.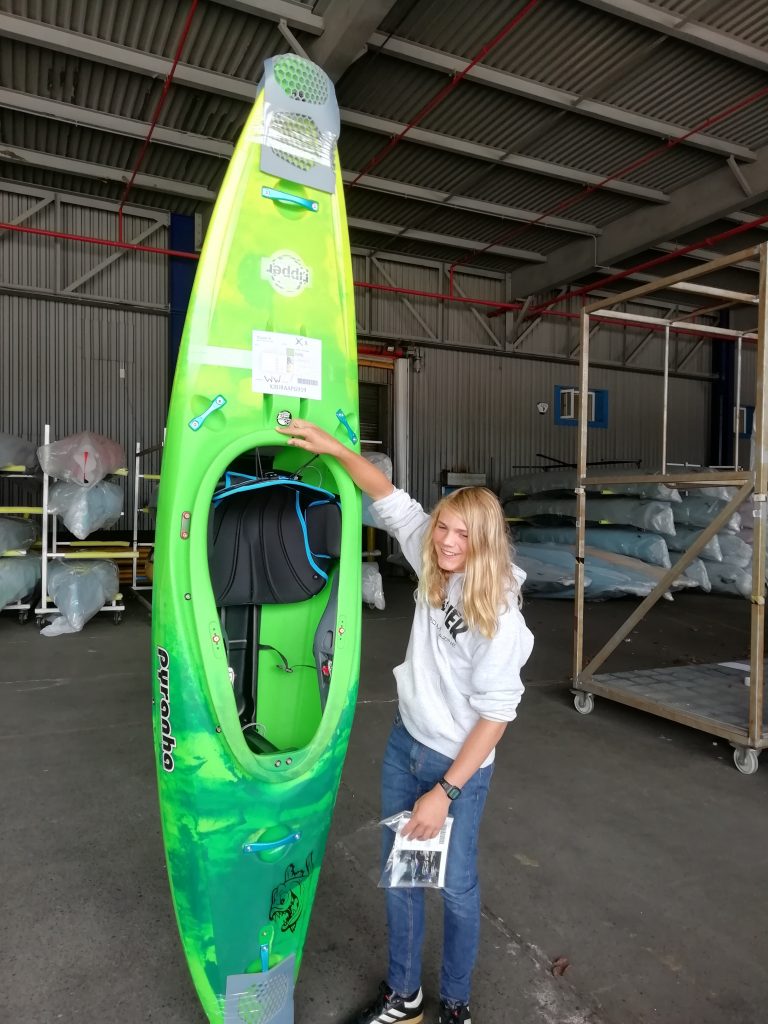 If that wasn't lucky enough, every entrant from throughout the competition was put into a prize draw and amazingly I won a Pyranha Ripper. This was the boat I'd wanted for over a year so I was ecstatic and I got to choose custom colours – even better!
In August I travelled to the one and only Pyranha factory in Runcorn where I picked up the Ripper. I was shown around the factory and learnt all about the design and manufacturing process of a kayak which was really cool. I was most impressed by the number of quality checks every kayak goes through and the measures taken to try to reduce the environmental impact of the process. Pyranha have an industry-leading position on recycling with almost all their foam waste being re-purposed, and even some waste from other industries being brought in for re-purposing by Pyranha in fish sponges and shipping protection.
The Ripper is the best boat I've ever owned. Just a week after picking it up from Runcorn, I was off to Scotland with the CIWW Kids Academy. It was the best 5 days of kayaking I've had with the chance to tackle rivers such as the Etive, Morriston, Gary, and Orchy with wild camping on the shores. The coaches Eddy Mead and Lyndon Williams taught us loads, whilst the Ripper made pushing my limits a lot easier. I did my first Grade 4s and 5s with runs on classics like the Cheesegrater, Crack of Doom, and Right Angle Falls, and was still able to muck around surfing and throwing tailees.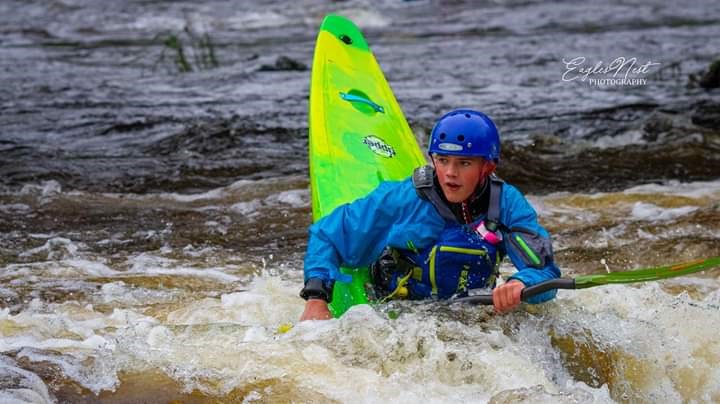 I can't wait for river levels to rise and have the thrill of pushing myself on winter flows this season.
Check out the CIWW Kids Academy Scotland Trip video below: