Hello all! Â My name is Hannah Kertesz. Â I'm 17 years old, live in Salt Lake City, UT, and I'm graduating high school this May. Â I love kayaking and I have huge plans for this upcoming kayaking season and I thought I'd share what I'm doing to get ready…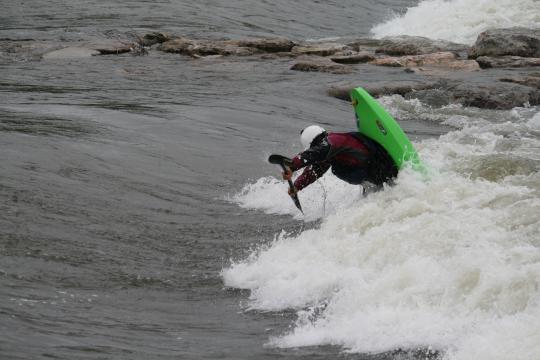 Last summer, I competed in the USA freestyle team trials in Missoula, Montana and I earned a spot on the Junior girls' team.  This means I get the opportunity to compete in the World Freestyle Championships this coming June in Plattling, Germany. Visit http://www.icf-freestyle.de/ for more information about the competition.
In preparation for worlds, I've been working out before and after school, getting in the pool with my Molan, and driving to whitewater parks (mainly Reno, NV and Green River, WY). Â The rivers are starting to run and things are starting to move fast for me. Â Beginning at the end of April, I'll be on the road going to competitions all over the West. Â For now, I'm stuck at the gym and in the pool.
Pictures of comps coming soon!