Adam and I have been in New Zealand for about two months now. Living out of our trusty campervan.  Our general plan has been – no plan- which seems to have paid off most the time.
We started the trip off flying into the North Island, where we sampled the delights of classic runs such as the Kaituna and Wairoa.
After a couple of weeks we jumped on the ferry to the South Island and made our way to Murchison.
Having made a New Years resolution to become a more tidy paddler. I decided to sign up for a course at the New Zealand Kayaker School. Led by the legendary Mick Hopkinson, the NZKS has a great team of instructors, an awesome base camp and plethora of perfect teaching rivers at its doorstep. What more could you ask for? I had a great time getting my ass grilled on the local Buller runs, now I just need to put it all into practise.
In order to fund my time back at 'kayak school' I did some work at the River Cafe making pizzas. Luckily the job wasn't exactly demanding and so I managed to fit in daily runs before work.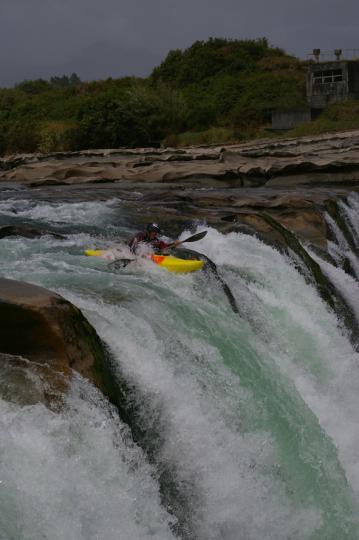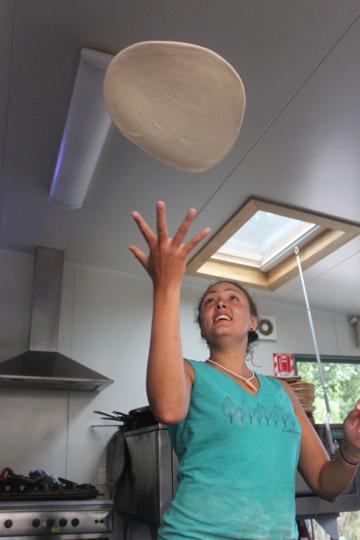 Quick park and huck of Mariua falls before work
A month later we finally moved on from Murchison and headed to the West Coast. With steep mountains, epic rainfall and the option of using a helicopter for a shuttle, this region is a kayakers dream.
We've been quite lucky with waterlevels and have also managed to catch a number of the roadside and walk-in runs ( hence saving our ever dwindling £££).
I'm not exactly the most fit or strong of paddlers, so walking up steep tracks with my boat on my back has taken some getting used to. I've been using the Pyranha portage pack for most the walk-ins. Although it took me a while to figure out how to actually put it together ( I highly recommend watching Dinver's video if your struggling with this), once rigged this has proved to be invaluable for me. However I'm sure generally being a bit fitter and stronger would also pay dividends.
For more updates on our adventures check out www.saraandadamsbigtrip.wordpress.com