Any boaters on this side of the pond will have noticed that the last few months have been exceptionally poor for getting out boating. Last weekend I'd all but given up hope – not even checked the forecast for rain – but took boats along to help out with safety at a swimming event on Saturday in the Lake District.
The event went without hitch, but as the weather deteriorated (or improved, from a kayakers perspective) over the rest of the day, things started looking promising for a cheeky blast down something first thing in the morning.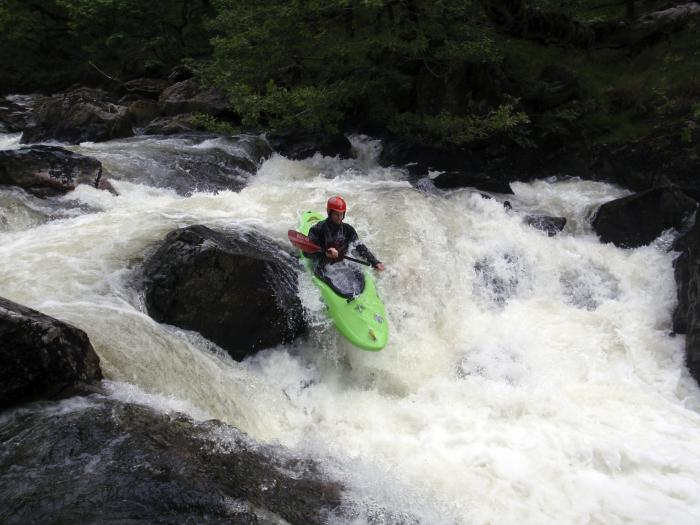 The Duddon is one of the Lake District's gems, and although the levels were on the low side, it was awesome to be back in a boat and getting some river time in before this summers big trip!
(Apologies for the low-qual pics – my SLR is broken so am resorting to a waterproof compact for the time being.)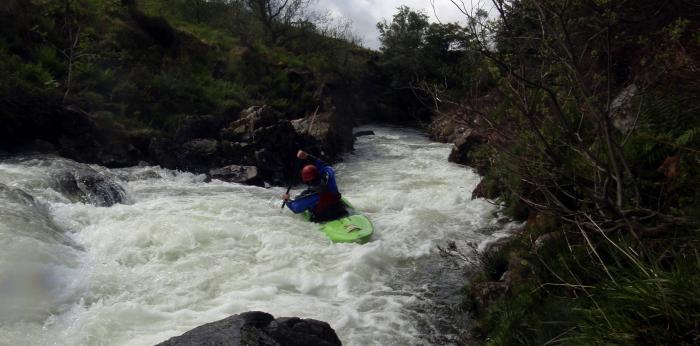 Last night Facebook was full of comments from other boaters who'd also made the most of the rain… the most jealousy inducing being a few pics from some of the Kayak Venezuela expedition team hitting gold in Scotland (see below pic from Sam Sawday). Check out their blog for more about the lead-up to their trip.