Two days after Fran Kohn and I arrived in Chile, the Pucon River Fest was held. On the Saturday the Palguin Boater Cross was held on the Upper Palguin and organised by Ben of Kayak Chile. On the Sunday there were raft races held on the Rio Trancura.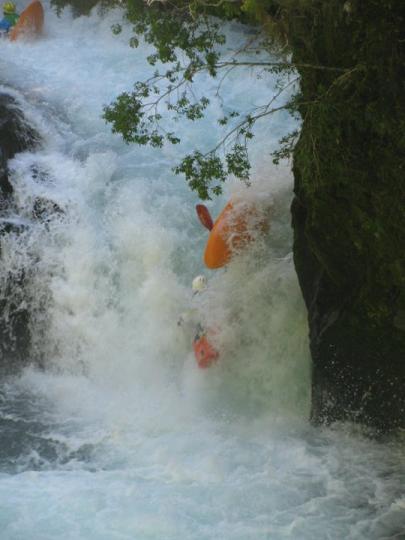 Words: Dave Hollins
Photos: Fico Gallese
 
The section the BoaterCross was held on is a series of three drops, the first two are each about fifteen feet in height and the third is about twenty feet, with some smaller rapids in between. Each heat of three people started from a makeshift ramp, which was incredibly sturdy considering it had only been knocked up that morning. There were twelve heats, with only the winner of each going through to the next round. Then in the quarters, semis and final, four people were going head to head,  the first two from each race going through. I shrugged off my jet lag and did my best to keep the british end up, managing second in my heat.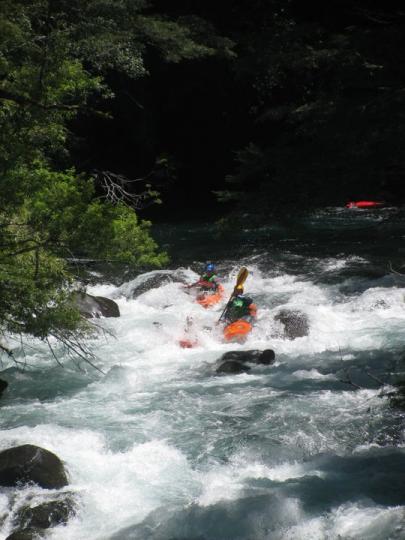 The river was fairly high, the lines are pretty tight and some of the holes are very sticky so everyone was expecting, and of course hoping, for alot of carnage. Sadly there was very little, only a couple of blown decks and a few beat downs. But the battles for the lead were fierce and all the races were really close.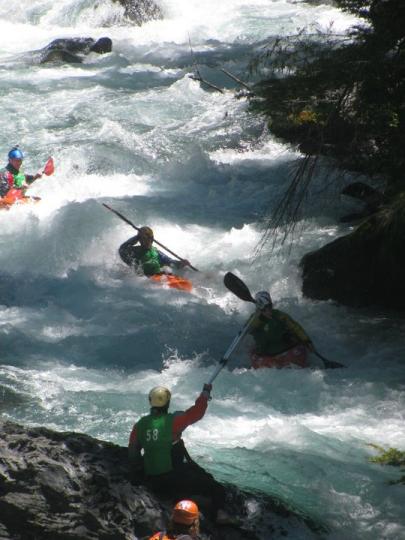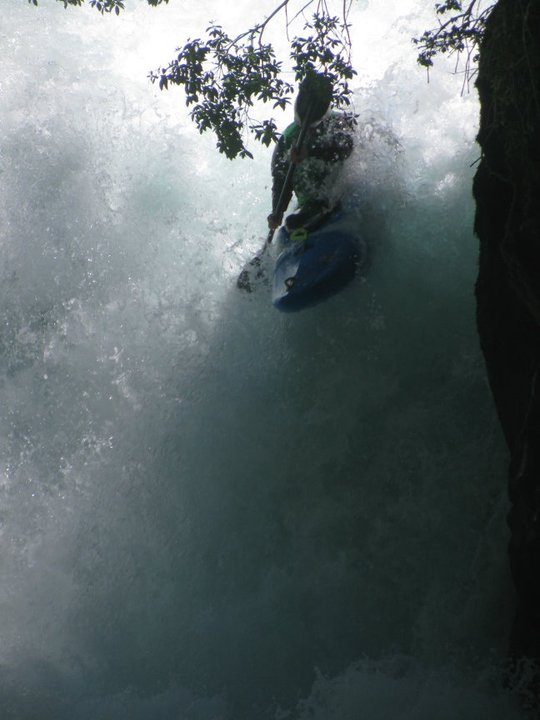 In the final all four boaters were neck and neck coming off the third waterfall, but Jake managed to blast through from fourth place, cut across the boil on the left side of the fall and stay in  the lead all the way to the finish to take first place.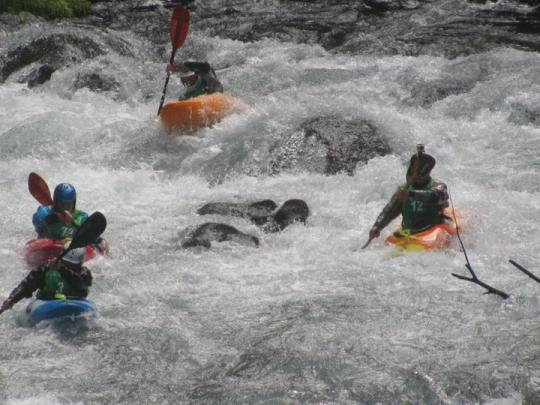 After the race the barbecue was fired up and everyone got stuck in to a fine chilean asado and a lot of not-so-fine chilean cerveza!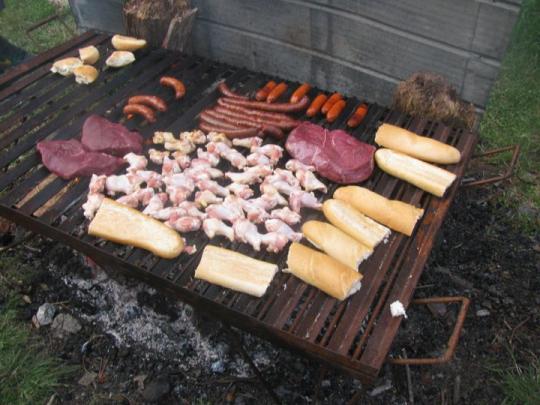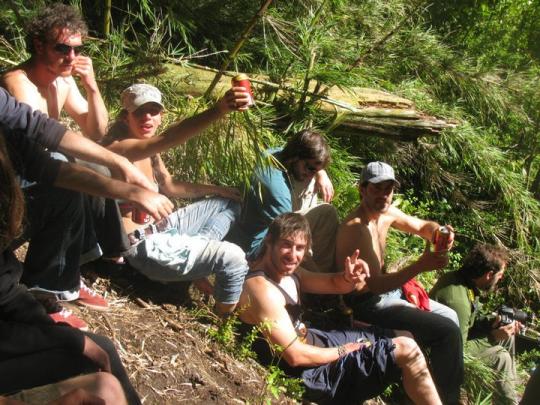 An awesome day and a great start to our second chilean adventure!
Take it easy
Dave Hollins