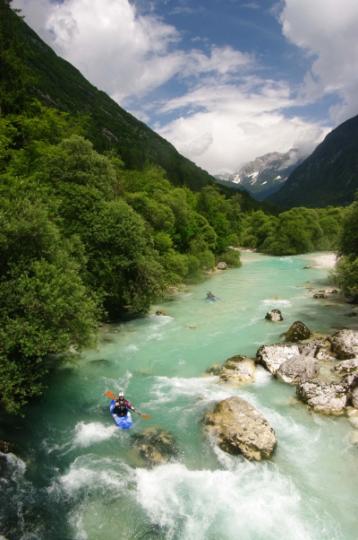 Bex leading the way on the Soca
It's been a few weeks since Bex and I packed up the van and left the rivers of the French Alps, and it's been a busy few weeks.  Starting with a week of work and play in Slovenia, we met up with Chris and Tom at the Soca and had a fantastic time coaching during the days with a  great group and getting a few cheeky runs in on the Trnovo to Kobarid section in the evening.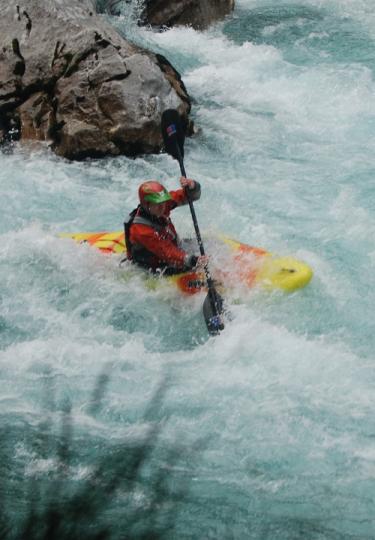 Playtime on the Soca (photo: Chris Eastabrook)
Contary to popular belief, there is more than one river in Slovenia. Â Bex and I headed across to the beautiful tonw of Bled and had a fun run down the Sava Bohjinca with a local raft guide. Â Both the town and the river are well worth checking out if you are in the area.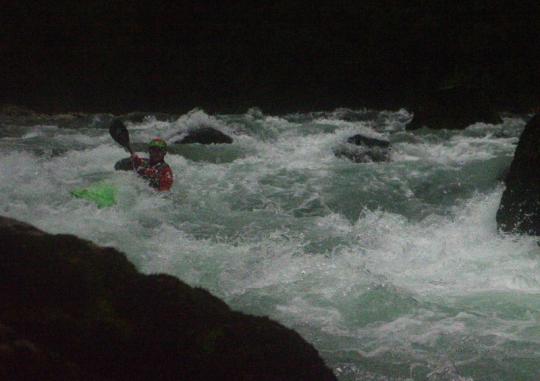 Fun times on the Sava Bohjinca (photo:Bex Pipe)
Next up was Austria ; we started with a few days in and around Lienz, there is no shortage of paddling around here, not to mention the climbing, mountain biking, and trekking. Â The rivers offered a nice mix of low volume continuous runs, especially the stunning Shwarzach, and bigger volume play runs such as the Drau and Isel. Â The Z:one worked a treat on the bigger volume rivers, even managing a few ends in the playhole in town.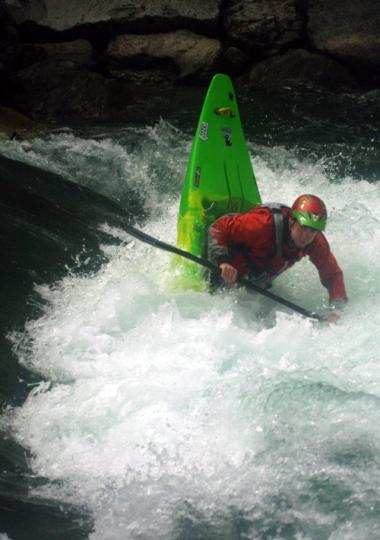 Playboating the way it used to be done… (photo: Bex Pipe)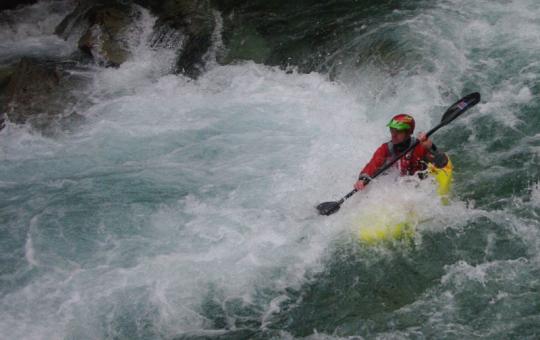 Continuous fun on the Shwarzach (Photo: Bex Pipe)
From Lienz headed north to Lofer for the Saalach and it's tributaries and then on to the classic Alpine runs around Landeck and Oetztal. Â I hadn't been to this area in summer for a good eight years, so I was like an excited puppy running about trying to get as many of these classic runs that I remember getting a few exciting lessons on all those years ago…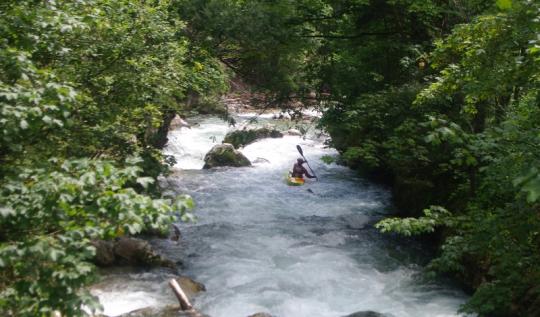 The beautiful Hasselbach flowing into Lofer (photo: Bex Pipe)
In what seemed like no time at all, it was time to head to the airport to collect fellow team paddler Paul for and action packed (and coffee-fuelled) two-and-a-bit days in Bavaria and the Upper Rhine. Â We are currently on the long drive North towards Norway and I'm not sure if it's the excitment or just the coffee that's making me twitch…