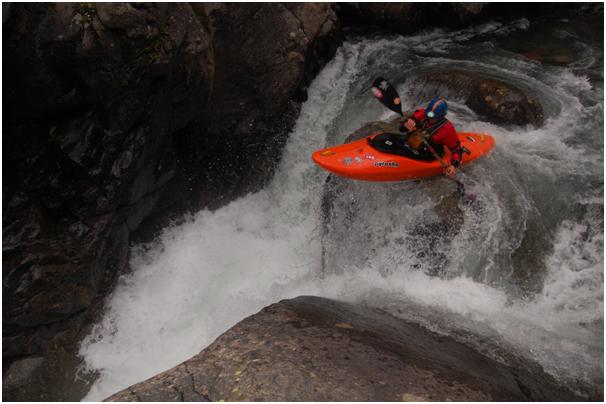 Boofing Fuzzy Bunny – one of Vallecito's classic drops. Paddler: Chris Menges. Photo: Kevin Kuuskvere.
I have always had an excuse for not making it to Vallecito during its season even though I only live 4 hours away and I've been paddling clas V in Colorado for the past 6 years. It's too far. There is good stuff running closer. The crew is going elsewhere. We have no guide. Let's run Lime again….and many other lame excuses. After finally getting on Vallecito this season, I definitely have to concur that it is in fact the most quality mile of boating in the state. Follow the link to the rest of the story for more pictures…
Chris Menges and Kevin Kusskuvere joking at the put-in, and stoked for run 2. Photo: David Smith.
The put-in boof. Super fun pre-fun. Photo: David Smith.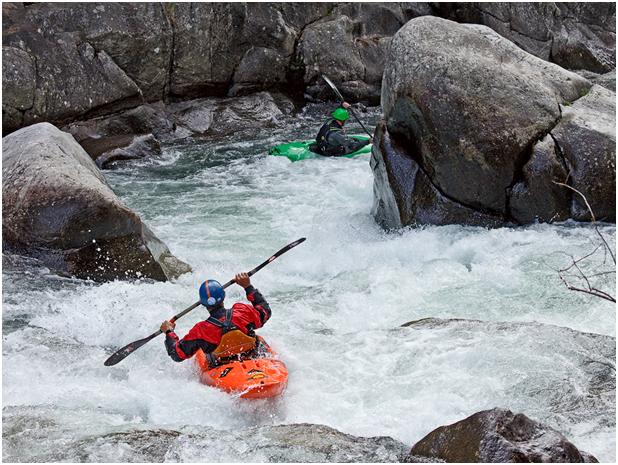 Following our 'guide' Eric Parker towards entrance falls (above and below) where the action starts. Thanks Eric for the perfect beta and great 4th of July party. Photos: David Smith.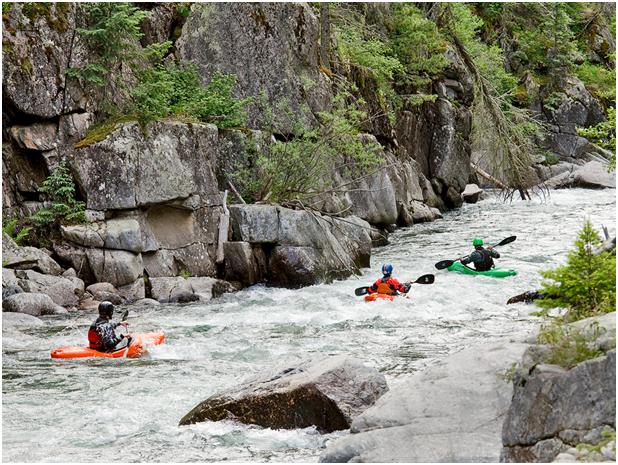 Trash can – the first drop after Entrance Falls is a fun 3 part (you can only see the first two) rapid. Chris M drops in and sets up (above and below). Photos: Kevin K.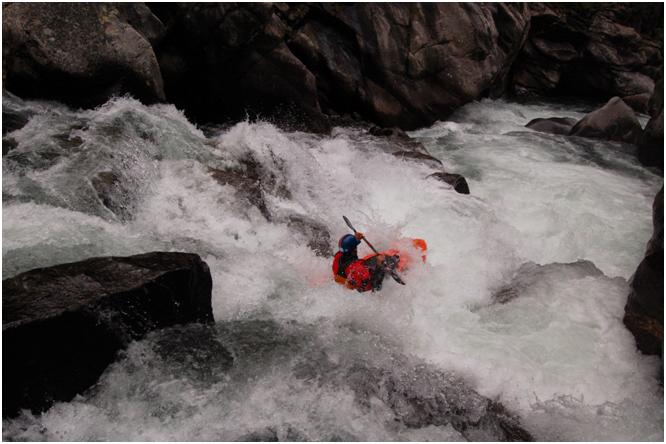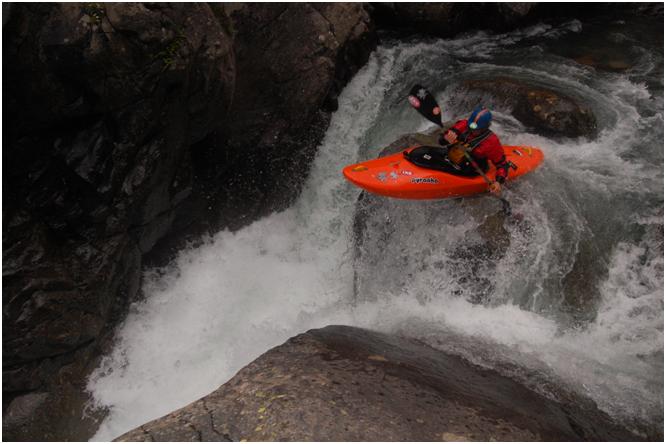 Fuzzy Bunny. A great boof. Enough said. Photo: Kevin.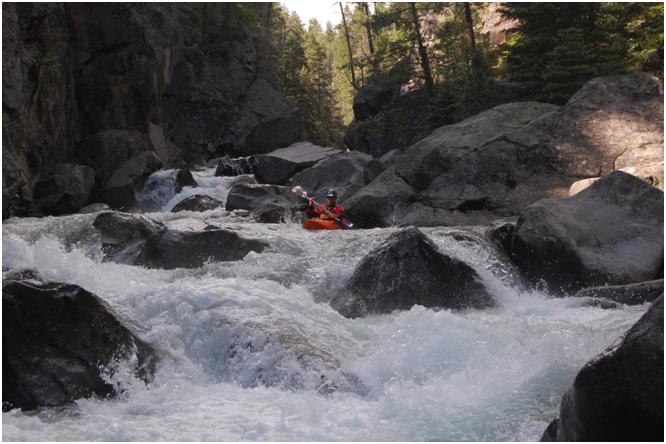 Dropping into Paddle Bitch (above) and on the way to the boof (below).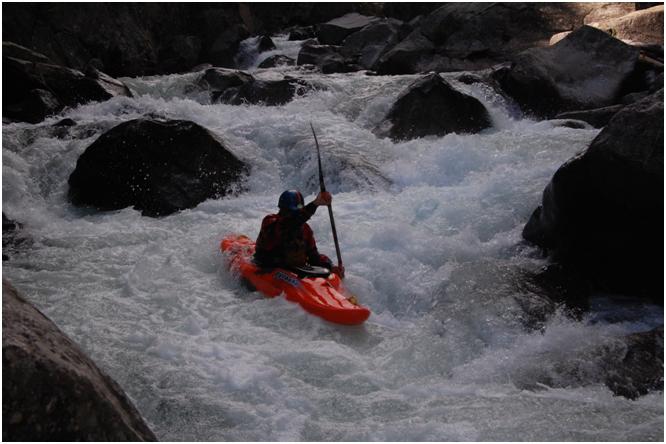 Second part of the first part of Paddle Bitch.
Vallecito is highly recommended but not to be taken lightly. Please make sure you have the appropriate skills and beta before your first run.