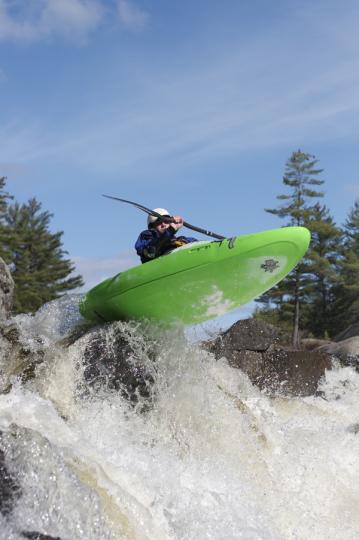 Jared skying it out at Knife's edge.
As the leaves turn and the temperature starts dropping, it's time for Team Pyranha to take our annual pilgrimage to Old Forge, New York for the Moose River festival.
This year brought warm and sunny weather- an oddity for Moose fest- which made a great day for paddling and taking pictures, and the party moving into the heart of Old Forge.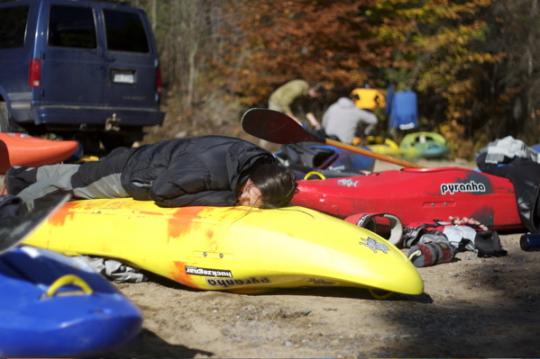 Nicole getting some last minute sleep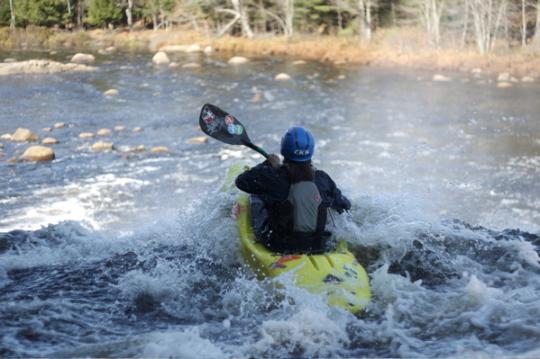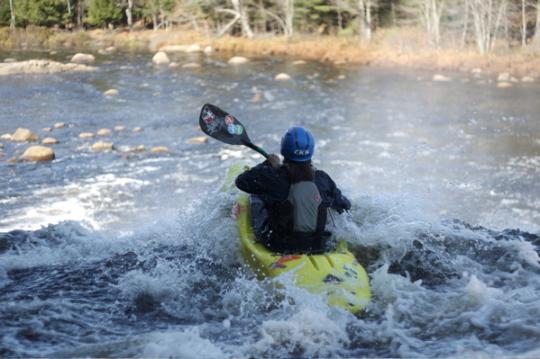 Nicole about to wake up- at the lip of Fowlersville. The Moose is characterized by big drops and big pools. There's not much of a warm up before the lip of Fowlersville.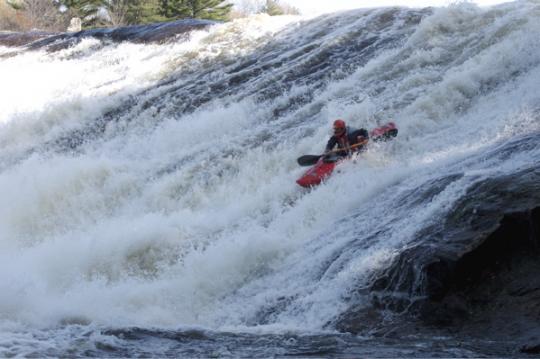 Jeremy in the Everest, getting ready for the hit at the bottom of Fowlersville.
Jared on Fowlersville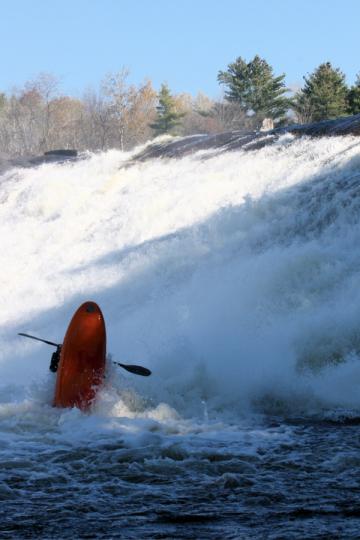 Backendering the Ammo at the bottom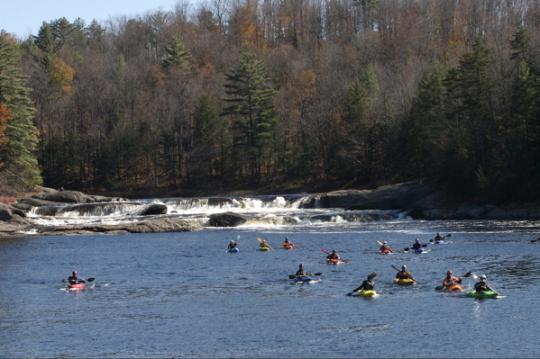 A crowd on the Moose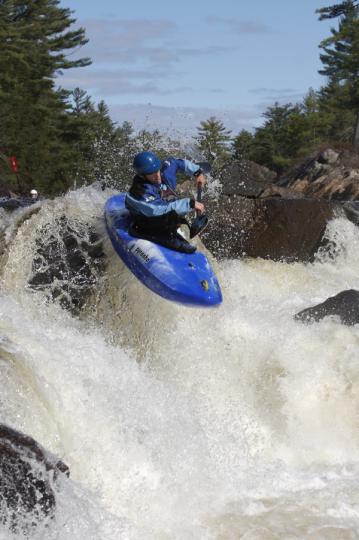 Matt Young boofing Knife's Edge in the new Karnali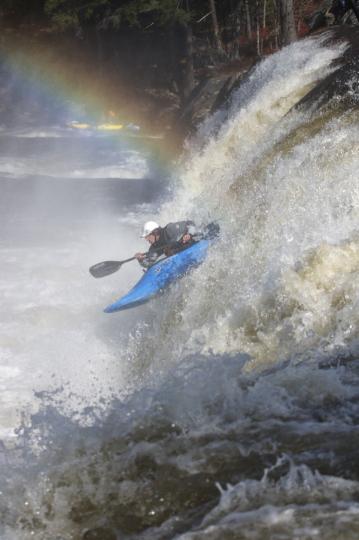 Somewhere under the Rainbow- Dave in the Z.one at Ager's falls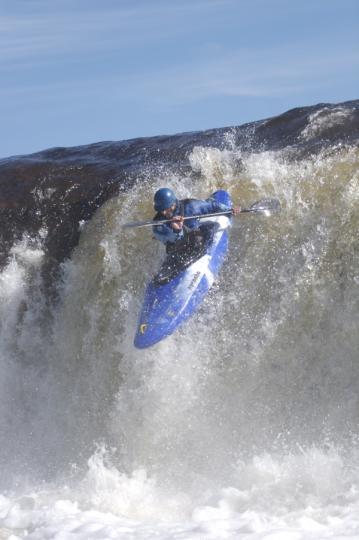 Matt at Agers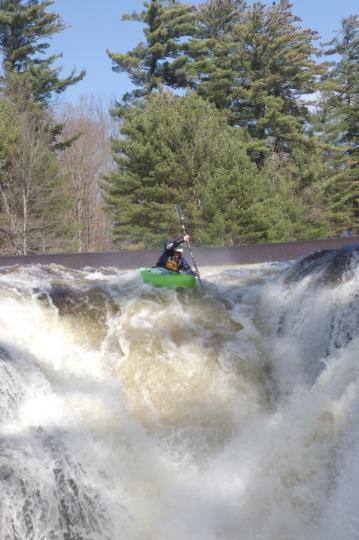 Jared running the center line into Magilla
After the river, we headed back to town to start the party at the Mountain Man shop. Matt Young and the boys put on a "How to pack for an overnighter clinic" and California expedition slide show, Matt Hamilton served up beverages- both hot and cold, and we talked boats and about the day's adventures until it got too dark and cold and headed to bar.
Matt at Mountain Man