Back at the start of October Nottingham played host to the 2008 British Freestyle Championships with all the usual suspects out in force and a surprise or two…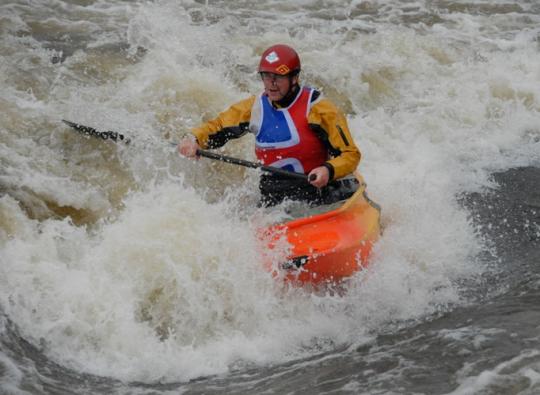 Photo by: Jim Evans from Alpkit.com
Back in 2006 after the 2006 Europeans I decided to retire from OC1 paddling due to the fact it was starting to break me but I decided to give it a go again and see if I could still do it. Well, I can and amazingly I managed to win the 2008 British Champion title!!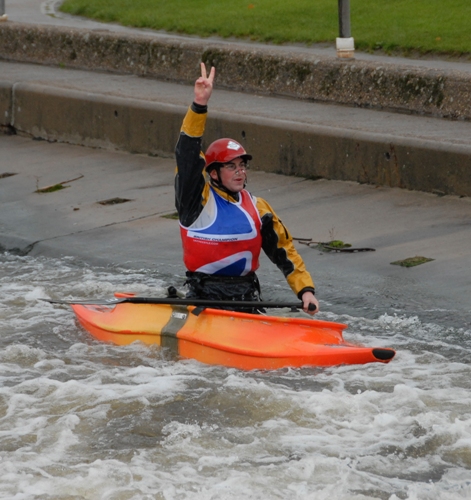 Photo by: Jim Evans from Alpkit.com  
As well as doing OC1 of course I still did my C1 as well. For the last five years I have come 2nd in C1 every year so this year I took a day off work to get in some practice to try and beat local boy (reigning Brit Champ, double European Champ and winner of the World Cup in Thun) David Bainbridge. Practice went well and come the event I got some decent rides down. Unfortunately David's local knowledge proved just too much for me to beat so once again I am vice British Champion. Six years running is a bit of a nightmare so I am going to have to try and raise my game to make sure it doesn't become seven next year!!
Photo by: Neville Burbeck