Having seen the great memories and photos paddlers have been uploading on www.pyranhafest.com to celebrate 40 years of the Fish, I was inspired to dig out some old photos on a recent visit to see my parents!
I was surprised at how many photos I found, taking me right back to 1997 when I was still at Primary School and my parents had sent me off to the local canoe club, Dereham Canoe Group!
As I continued to rummage though the boxes, it felt amazing to re-live my experiences in kayaks over the years. Challenges that seem so easy now bring back that feeling of stretching our comfort zones to extend the exciting reality we can create for ourselves on rivers!
I hope these transport you to the brilliant years when we were just starting out in kayaks and maybe to share some of yours over on the PyranhaFest site!

The picture above sums up these 10 years of fun! Read on to see the individual photos and stories behind each boat…
This is me in 1997! Dereham Canoe Group had a fun weekend at Worthing Pit in Norfolk and the whole family camped by the lake. My favourite boat at the Club was the Pyranha Stunt Bat and was the boat that got me hooked. Being a bit smaller than the other massive boats the club had I loved the feeling of manoeuvrability!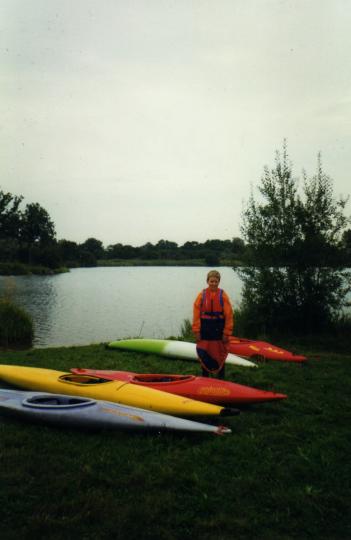 The Stunt Bat continued to serve me well, right though to my first experiences of whitewater on the mighty Nene! Here I am on the final drop on the course trying to avoid the concrete block in the middle of the main flow at the bottom.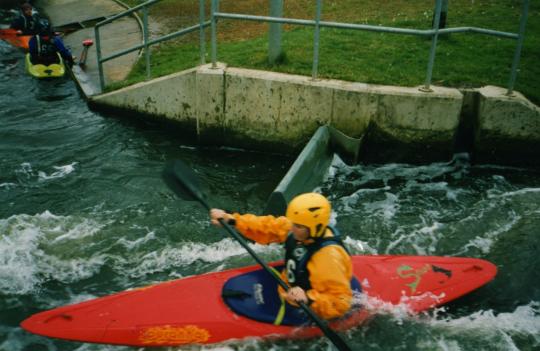 Soon one of my friends bought a Pyranha Blade its playful nature opening up our eyes to the world of stern squirts! Though we weren't quite heavy enough for it to really work so we used to set up fake bow stall photos… any ideas how it was done?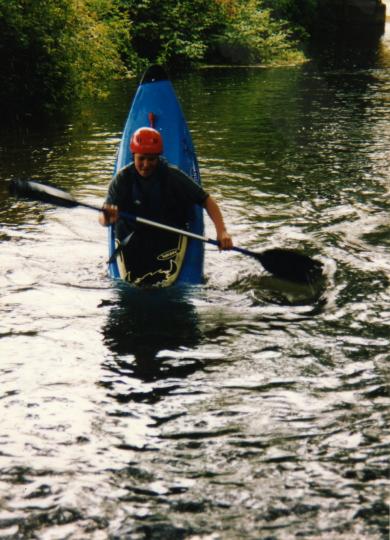 Then in 2002 Pyranha released the S6 190 & 200! One look at it and I had to have this boat, so with a bit of encouragement we convinced our parents to take turns taking us to demo them at the local canoe shop. Just down the road was the infamous Horstead weir in Norfolk. These boats gave us a taste for getting vertical for ourselves using the water, although success was pretty inconsistent!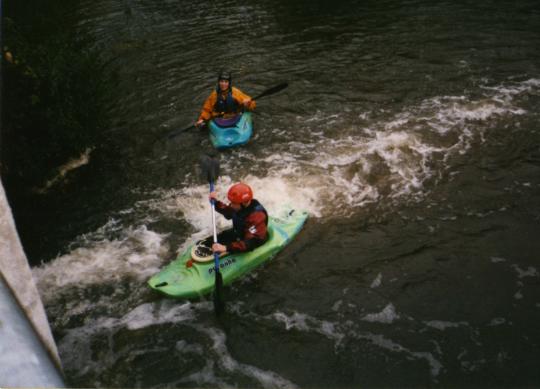 "Every cloud has a silver lining" …when my custom mountain bike was stolen I was gutted, but luckily I had insured it and used the claim payment to get my very first boat a S6 200 of course! I started taking this to the Nene with the club. Remember the first time you did a pop out? Here is one of mine in June 2003!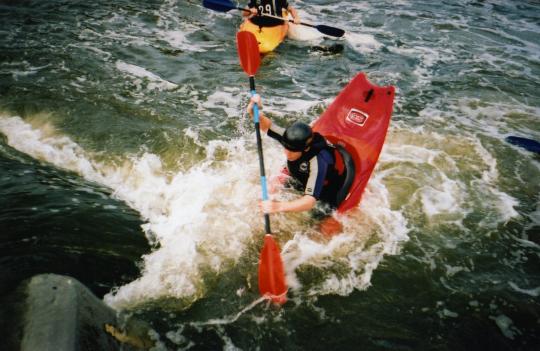 A bit more practice with the boards in Horstead mill to turn the flow into a pour over and I started to get my eye in for cartwheels! Keep your focus of attention up stream, winding up the body with the first end, explode the built up energy to bring the second end through and spot the point to slam the tricky third end as your rewind your body again!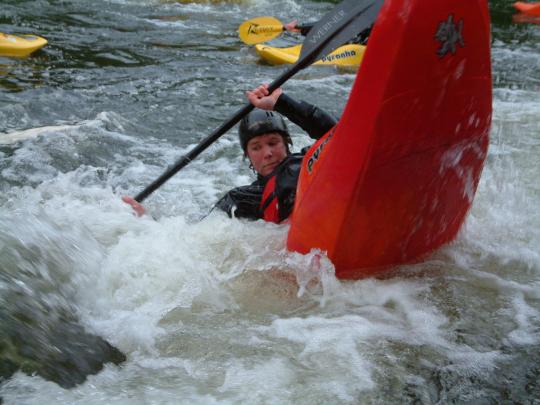 When I am coaching, I love seeing this same feeling of nailing that third end on my students faces. Can you travel back in time to when you finally got yours? If you haven't got there yet, but are in that delightful stage where you can feel it in your dreams and your passion for boating glows when you think about finally getting it, watch out for some resources soon over at Liquid Logistics! One resource I found of great value, was chatting to the paddlers I would watch in awe as a youngster… when I plucked up the courage to speak to them they were always friendly, approachable and happy to help me  progress my own skills. Thank you guys!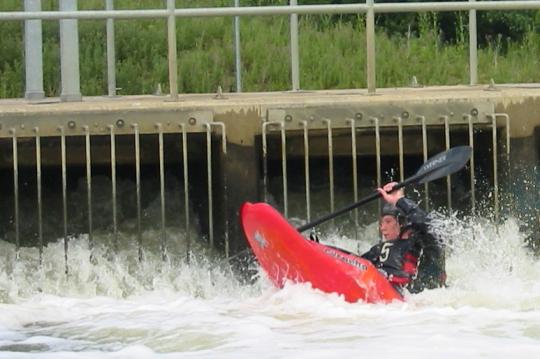 With cartwheeling sorted and A-levels finished it was of to the University of Southampton… I took my trusty S6 with me, bought a new cag-deck and set off in search of adventure! I had no idea this would be the start of adventures all around the globe, the feeling of getting airborne in a playboat or the thrill of flying off waterfalls…
New adventures ahead… incoming surf at Perranport in 2007! Thanks to Chris Vian for this photo.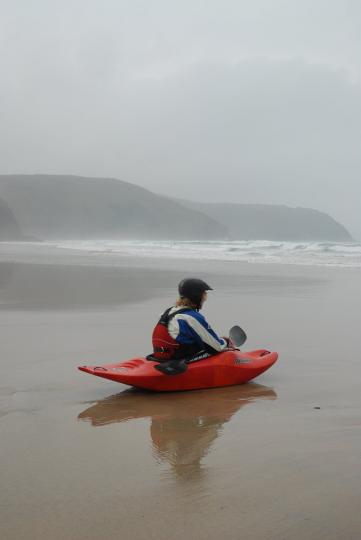 Will share the next chapter with you very soon. Thanks for reading and see you on the water.