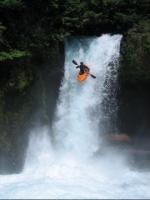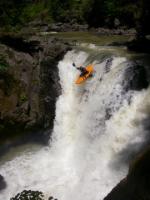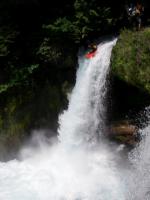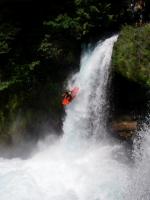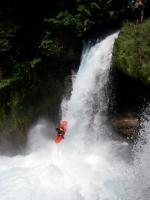 Josh in the 4-Twenty
We drove into Hood River Washington this week and met up with some friends staying at the All Star rafting company. We paddled the Little White for our first times (Dave Graham and I ) with a group of nine, Josh Bectel, Todd Anderson, Erik Boomer, Clay Wright, Shannon Carroll, Max Blackburn, and the three of us. It was a low level…but we loved it.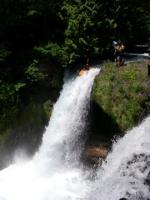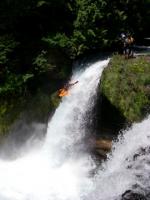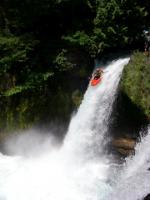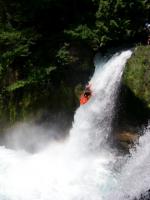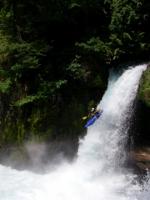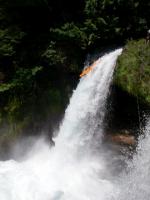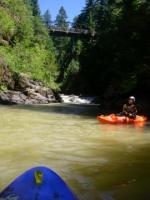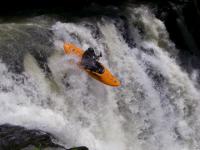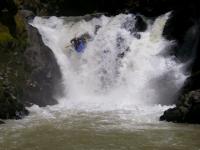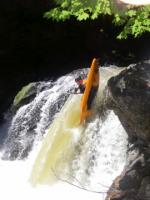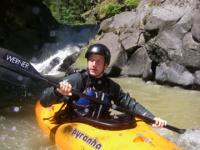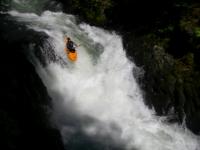 We are going to paddle the Little White Salmon and the Green Truss section of the White Salmon again today. Ill try to take some pictures of the Green Truss to put up (up now!), yesterday we did a late afternoon run and didn't stop to take pictures. Big Brother Double Drop and BZ falls capped off our day very nicely. Little White and Green Truss for the first time in one day, two classics right next to each other. Hood River is sweet place!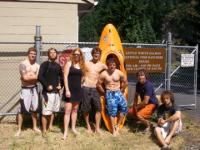 East meets West
From left Graham Todd Shannon Dave Me Josh and Max