Matt Bostock & I have recently returned from Georgia (that's the country not the state) having been on a short but intense expedition to discover what this mountainous country has to offer.

We were not disappointed. Our first mission was to head up to the Tergi river. We stopped along the way to hit a few easier warm up rivers. The Tergi flows out of and then back into Russia so we started at the border and went as far as we could in a big U! The 35km course of the river led us into 2 main gorges. The Truso Gorge was continuous with a few harder moves, notably the first rapid with a tricky flare. The second, Sioni Gorge, included a cool waterfall, Blind leading the blind, that we couldn't scout due to the complete lack of eddies in the sheer sided gorge.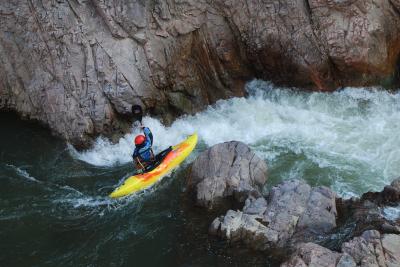 We later embarked on a cultural mission up to Shatilia with some park 'n' huck.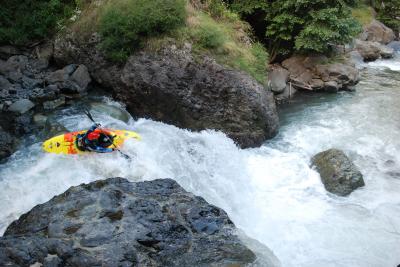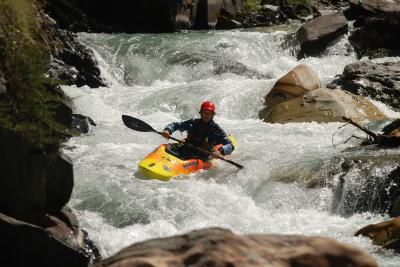 Visit http://www.chriseastabrook.co.uk/biography/blog for more photos and a fuller account
Part 2, next week, features the main event of the trip!