Photos by Ben Trister
Below: Adam Goshorn on the last of the bedrock slides before the streambed changed to boulders and the bottom dropped out!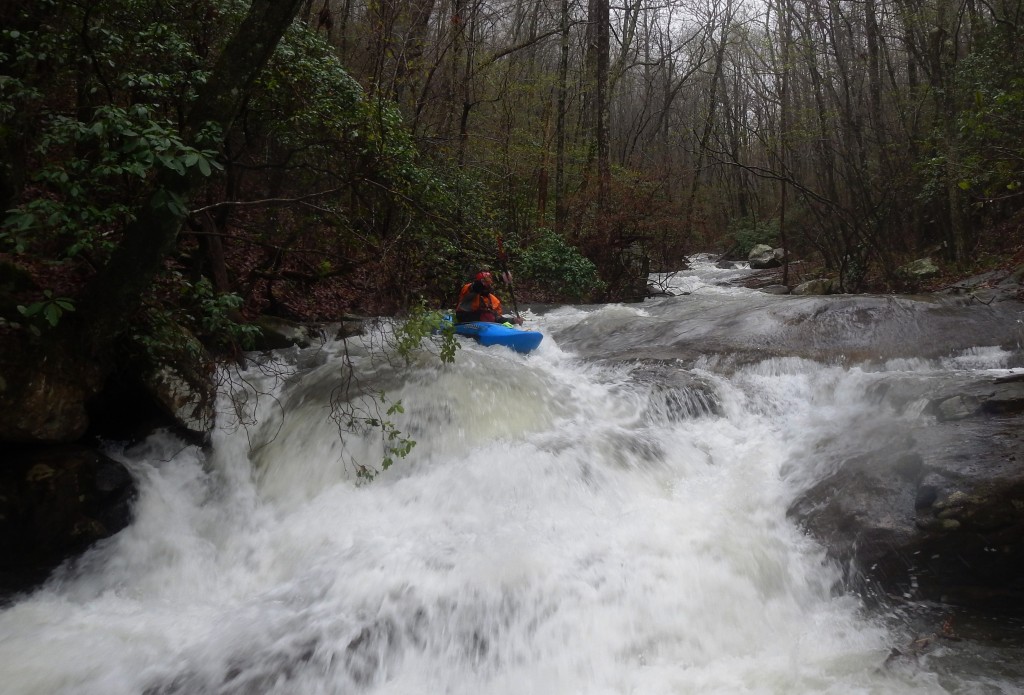 McWhorter Gulf and its watershed are contained entirely within the boundaries of Pigeon Mountain Wildlife Management Area and speaking in terms of geographic place-names, it flows southeast off of Pigeon Mountain in Walker County Georgia.  However, geologically speaking, PigeonMountain is really just a peninsula off of LookoutMountain.  Its geology is identical and as a whole, along with SandMountain to the west, both are dissected remnants of the southernmost extension of the Appalachian Plateau.  Putting all those semantics aside, the important thing for paddlers is that this peninsula, whatever name you want to call it, has the same characteristics that have created so many quality, runnable waterways all over LookoutMountain and SandMountain.
Below: Adam Goshorn and Jesse Carter scouting early in the steep section.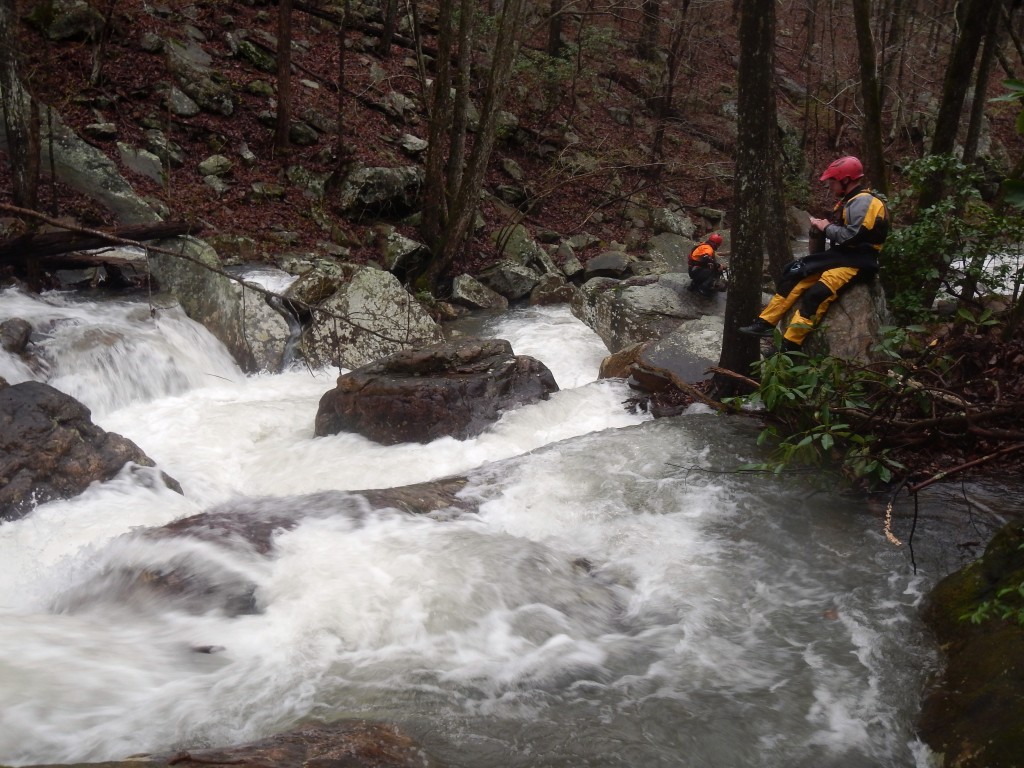 Below: There is much more to the steepest section than what is shown below, but these two photos below, shown together start to give you an idea of just how stacked it really is.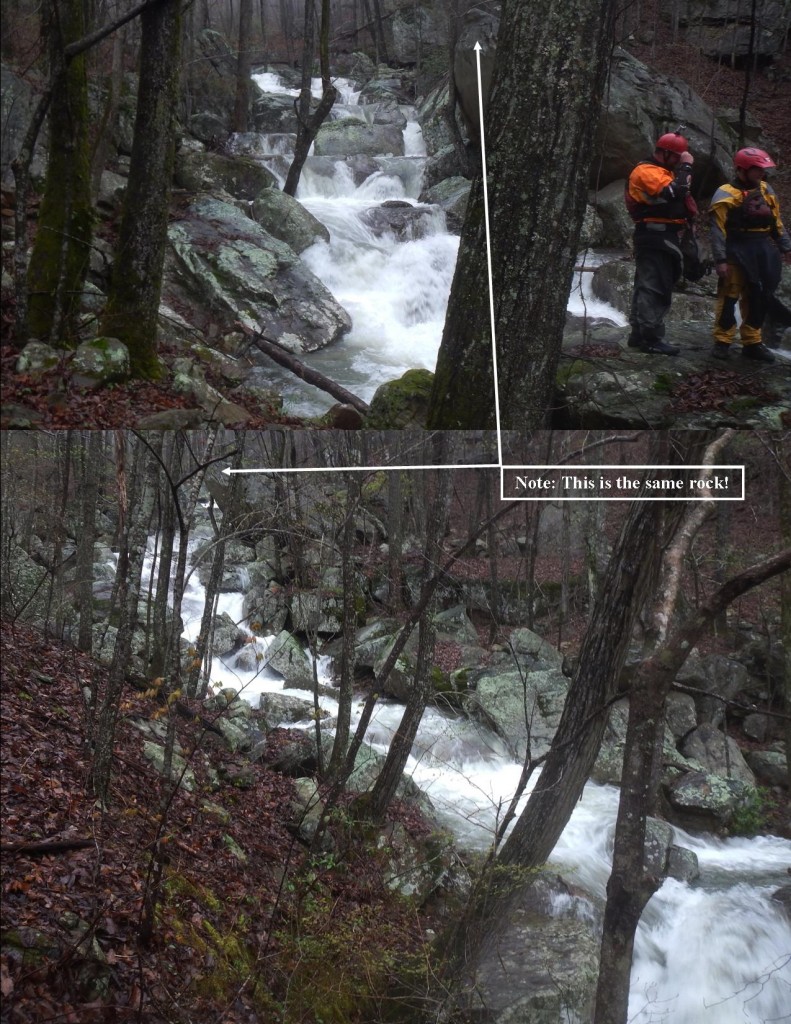 I have been involved in a number of runs that were probably first descents; creeks that I honestly believe that our group was the first to descend in boats.  However, I always prefer to add some qualifiers, such as, "possible" first descent or first "known" descent because the reality is, there is no way to know with absolute certainty.  Perhaps we were actually the first or perhaps just the first to document anything about our descent, after all there have been many generations of boaters who all had the same itch to explore.  As of this writing, we have asked a lot of the usual suspects and have yet to find anyone else who has run McWhorterGulf or knows anything about anyone else running it.  However, maybe the pictures and video from our run will bring someone out of the woodwork who has knowledge of a previous run.  For now, I will say that April 7, 2014 was possibly the first descent of McWhorterGulf.  Paddlers included Jesse Carter, Pat Smith, Ben Trister, and myself, Adam Goshorn.
For more photos from our run, check out my personal blog HERE.
Until Next Time…
-Adam Goshorn
Below: Adam Goshorn on some of the last good rapids before the take-out.