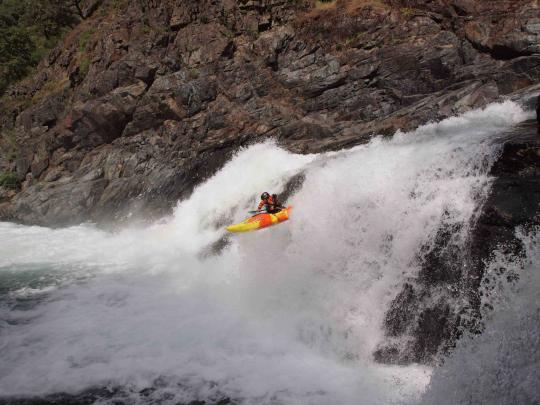 Though the grapevine we heard that this creek running out of Forbestown, CA was claimed by a long time Cali boater to be "the best thing going."  Hearing this we happily made plans for the mission.  All we knew was the name of the take-out and the put-in.  Can't deny it was a good adventure.  But, whether or not it was "the best thing going" at the time is up to boater discretion.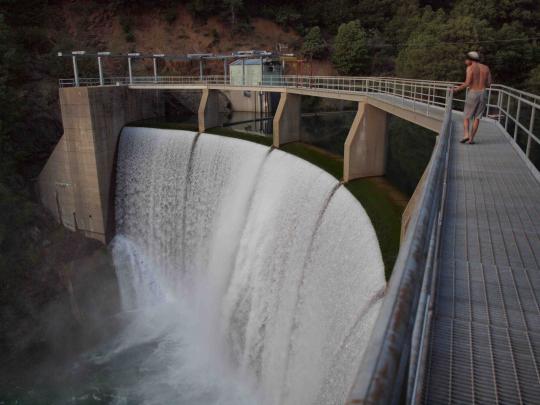 Able to find Forbestown on the map, we went to the only local store for directions to the two reservoirs, which were to be our take-out and put-in points.  Upon realizing that the person assigned the task of running the 14 mile shuttle after the river was in for an epic adventure because neither of the roads looked easily hitch hike-able, Dave stopped back in the local store to see if anyone could help us set up shuttle that night.  A friendly Forbestown local named CJ, happily took the $20, the beer, and met Dave at the take-out to drive him back to the put-in in his beast truck.  Taking short cuts straight up the hillside, I think that night was the highlight of Dave's Forbestown Creek adventure.  Above Craig is scouting the damn and what could be seen downstream as we waited for Dave.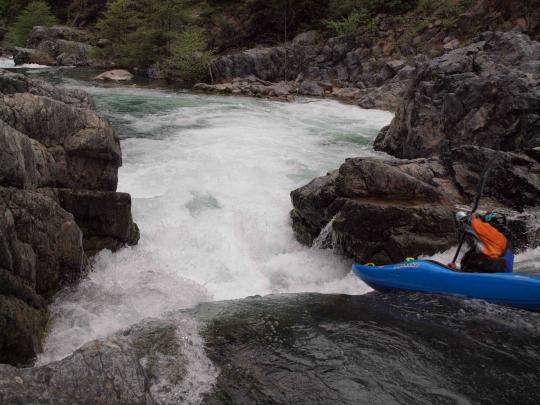 The first half of the river was characterized by sieved boulder gardens in between trees.  The creek must rarely run because we were paddling through a forest most of the time.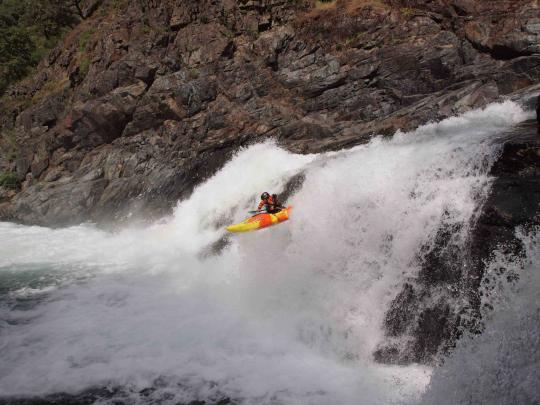 Pictured are Craig Kleckner (above) and David Fusilli (below) running one of the better drops on the second half of this run.  If you enjoy river running with lots of scouting because most drops either land on a rock or involve maneuvering around series of sieves, than this is the river for YOU!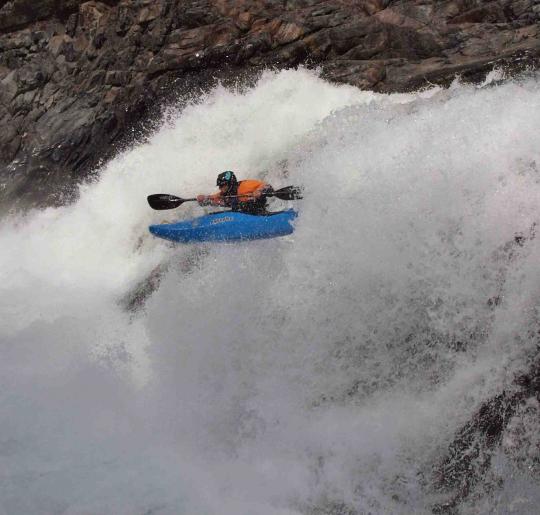 I forgot the mention all the thorn bushes conveniently crowding all the eddies.  I'm not trying to sound overly negative, but I guess not all trip reports have to be of sunshine, butterflies, big waves, and clean waterfalls.
Here's a video Dave put together of the adventure.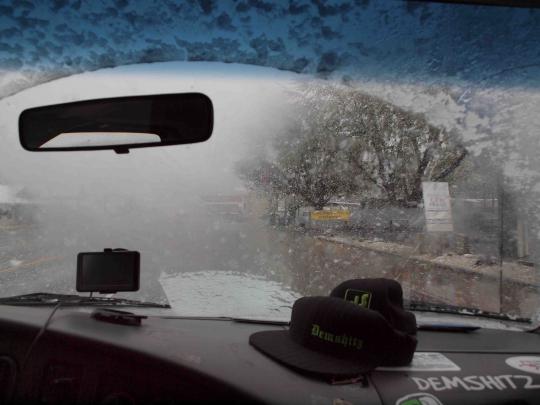 More snow in California!!!  Next stop is sunny Colorado.  We can all only hope it lives up to its' reputation.