Pyranha is pumped to welcome H2O Dreams' Chris & Lydia Wing to the Team.
The pair officially kicked off the dream of being full-time river professionals back in 2011, but the roots of this dream go back further; from going against the grain in a small town in Ohio, to chasing a passion for play, to international whitewater adventures, the Wings have always had a penchant for self-discovery, no matter the challenges along the way. They maintain that the best part of building a business around the river, though, is the opportunity to share that joy of self-discovery with others, on and off the river. As part of Team Pyranha, Chris and Lydia will continue to chase fulfilment through process and grow dynamic communities around the river.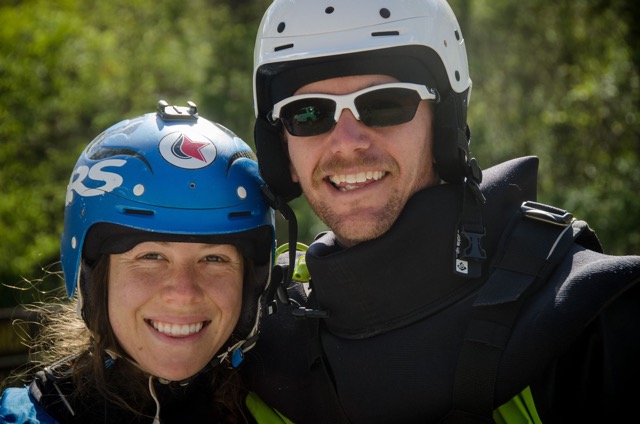 Here's a little more about them in their own words:
Lydia Wing
"For me, my love of kayaking and instructing has always been about the process. Troubleshooting my way through adversity, first as a competitive springboard and platform diver and now as a river professional, has always yielded the most gratifying of experiences.
As I have grown as an instructor, I've become more and more passionate about not dumbing down the user experience for my students; I want them to know what the river is capable of, but I also what them to know what they're capable of, too. Being a part of Team Pyranha means leaning into boats that are designed for the 360 view of whitewater kayaking- the subtleties of the river, the nuances of flow and geology, and the power of the paddler herself.
The team of people surrounding Pyranha Kayaks is one filled with passion, expertise, and little desire to dull the senses. I am humbled and stoked to enjoy the next part of my process as a paddler and instructor as a member of Team Pyranha."
Chris Wing
"Personally, my paddling has always excelled when I put myself in high performing boats that provide a great deal of feedback. Equally, I see that with my students and their ability to learn. Avoiding the feel of the river is a great way to slow your progression and as I get further in my paddling career my learning curve isn't nearly as steep and any sort of performance advantage I can gain is beneficial.
I am thrilled about the team behind the scenes at Pyranha. These are the folks that I know I can learn a great deal from, and, also will be receptive to our feedback as river professionals. We are always seeking improvement personally and professionally and when we put ourselves under a microscope for what's next, this was a logical and exciting choice."
You can check out what Chris and Lydia have already been up to in the Ripper on the H2O Dreams YouTube Channel.